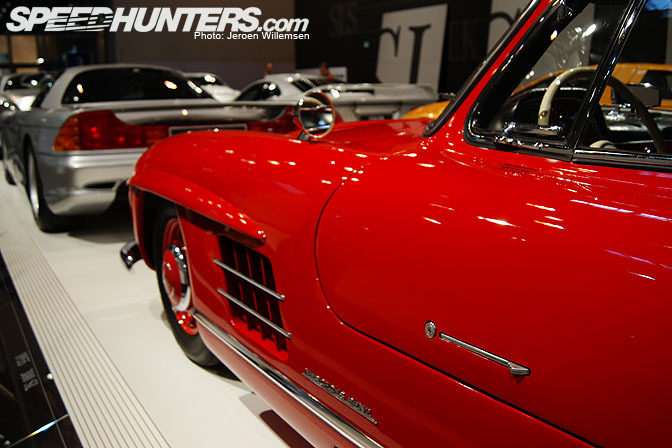 Due to certain circumstances I wasn't able to finish off my Essen Show reports, but I'm back and I still had these photos lying around so let us resume the original coverage I had planned.
It was cool to see that Mercedes had a big presence with a line-up of their iconic classic cars. You have already seen some of their prototypes in part two but this 300SL took the crown. It was truly immaculate inside and out.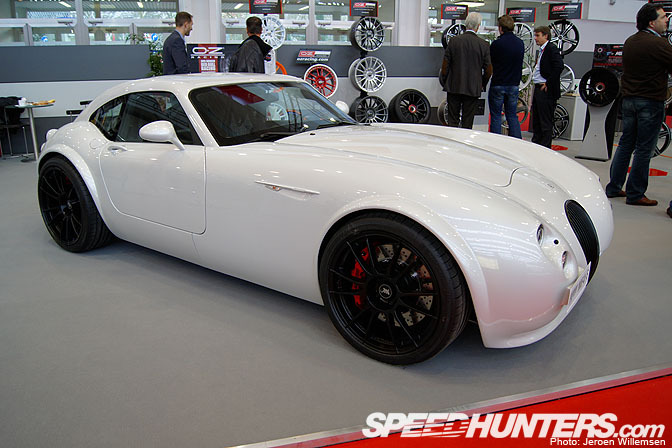 This Wiesmann is a perfect example of new technique in an old style body. The car is basically a BMW underneath. This MF4-S version is their most powerful version with a V8 engine and 6 speed manual.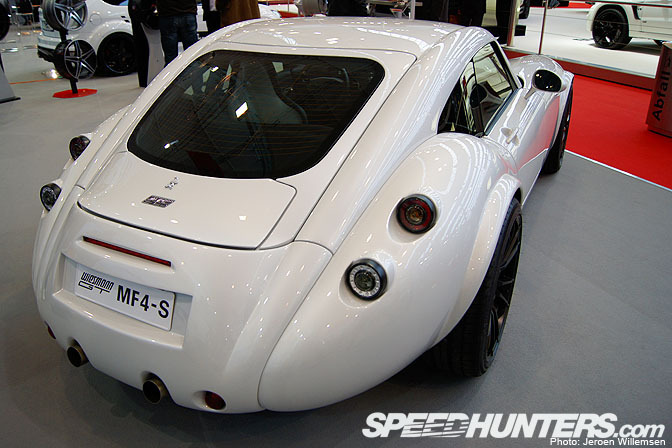 I especially like the rear design.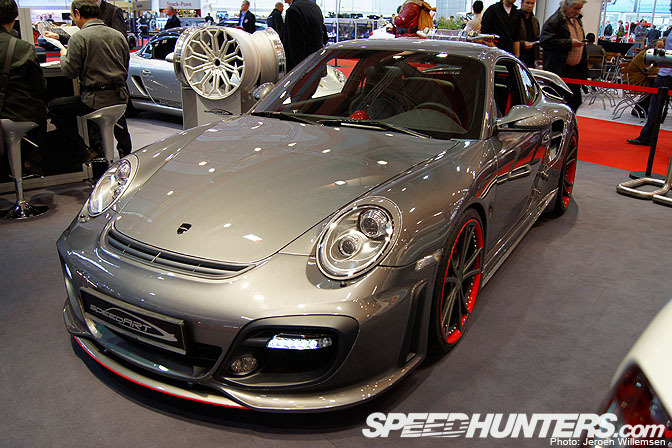 Speedart made another appearance this year and again they brought their BTR-II 650 EVO. It is based on the 997 Turbo. They redesigned the frontbumper, added sideskirts and a rear diffuser.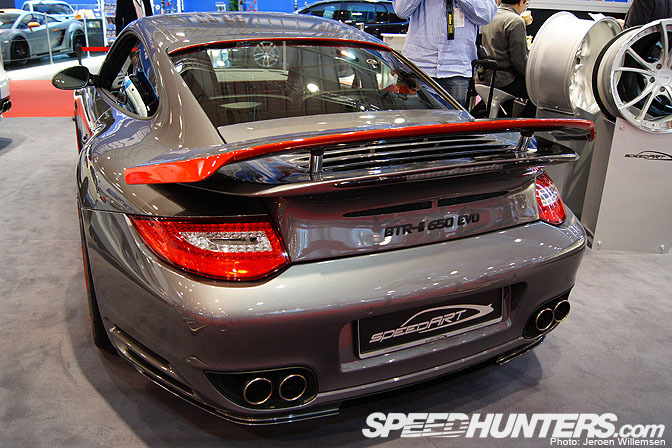 The engine has been extensively modified. It now has 650hp and 910Nm. With so much torque Speedart needed to reinforce the PDK gearbox.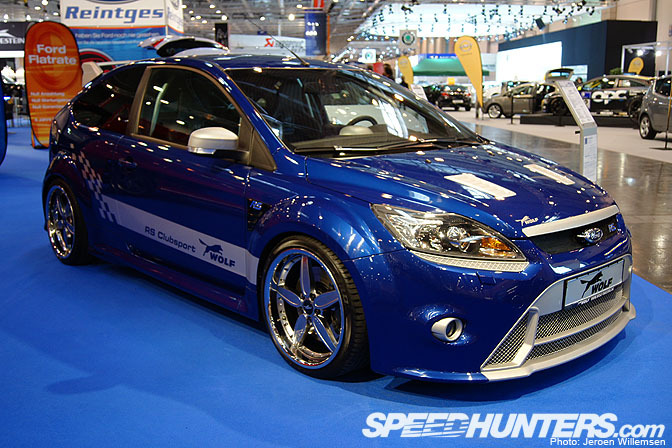 The Ford Focus RS is a very capable car but some people think they can improve the exterior. Wolf designed this version and called it the RS Clubsport.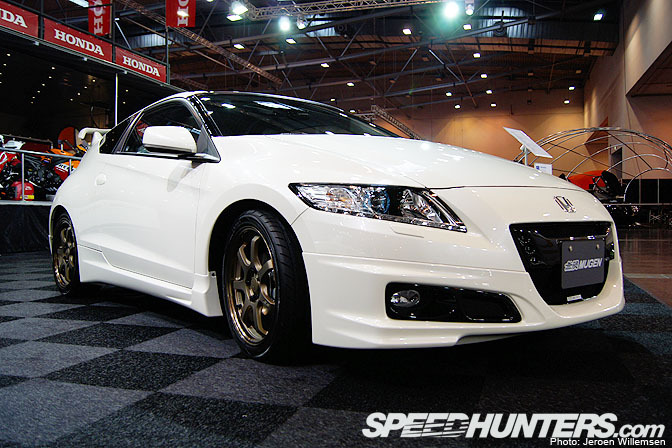 I was surprised to see this Honda CR-Z and I was even more surprised to see it had been modified by Mugen.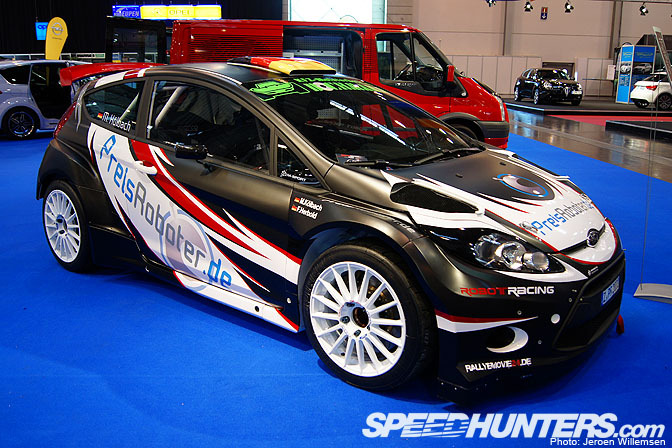 I wonder how this Ford Fiesta S2000 would look without the striping but with a 'normal' paintjob. I know this car has been built for rally racing but I'm just curious how it would look in daily driver mode.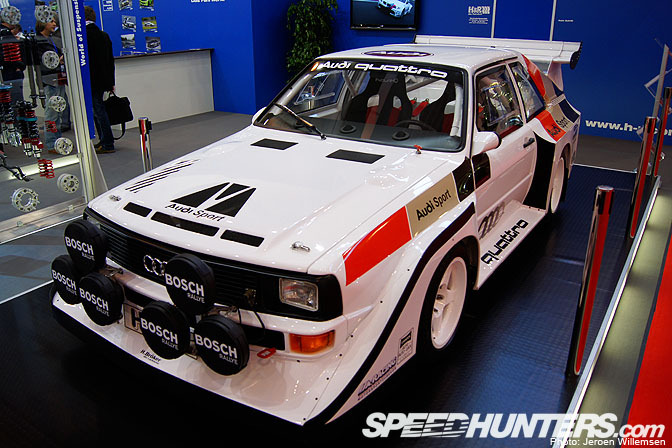 This immaculate Audi Quattro S1 looked brand new. I'm not sure if the car has been restored or it had been built as a replica.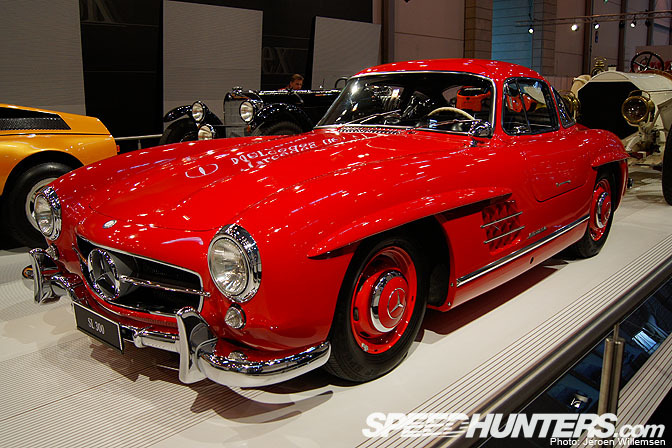 Here is another photo of the 300SL at the Mercedes heritage stand. I thought that these cars were quite hard to find, but a look in the hall with all the classic cars revealed dozens of these gullwings.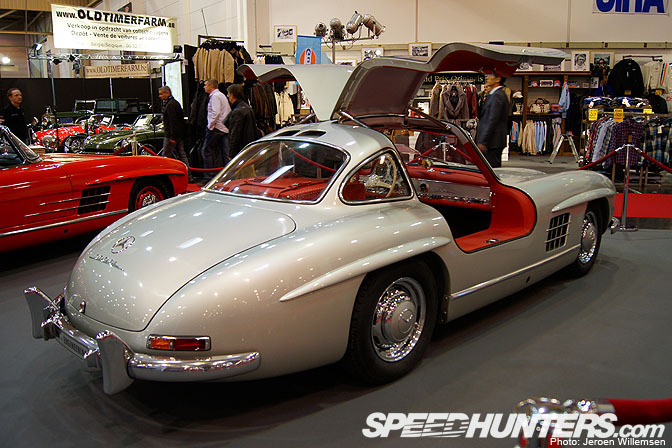 Like this silver version with a cool red interior and matching suit case. Right next to it was another red version. Did you know that Mercedes Benz still makes parts for this car?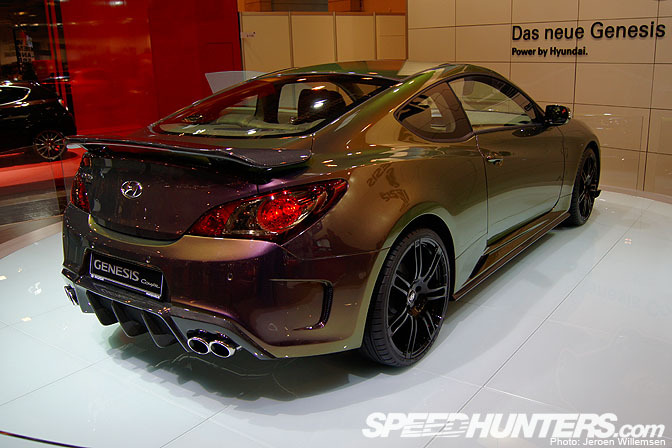 Hyundai had a big presence at the show with three Genesis models. One of them was this version with cool chameleon paint and carbon extra's like the rear diffusor.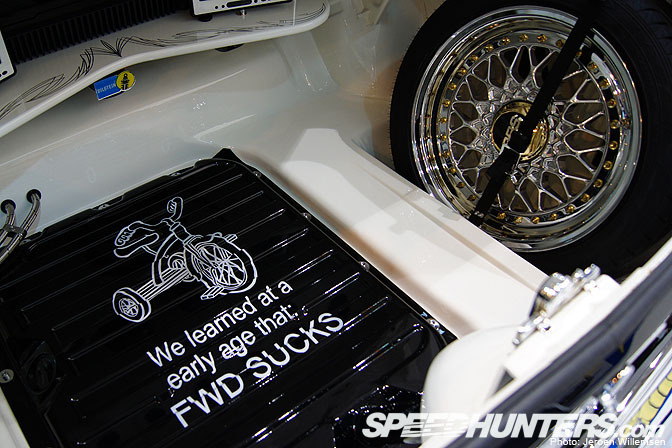 So true …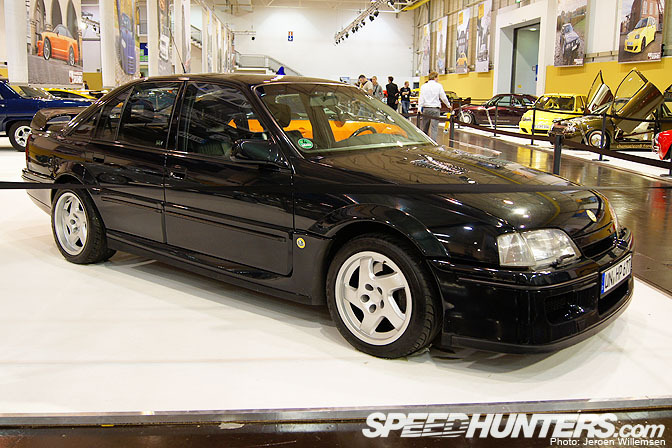 A very special car I found was this Lotus Omega. It's powered by a 3.6 litre twin turbocharged straight six engine with ZR1 Corvette transmission. When it was first released it was the fastest four door saloon with a top speed of 283km/h.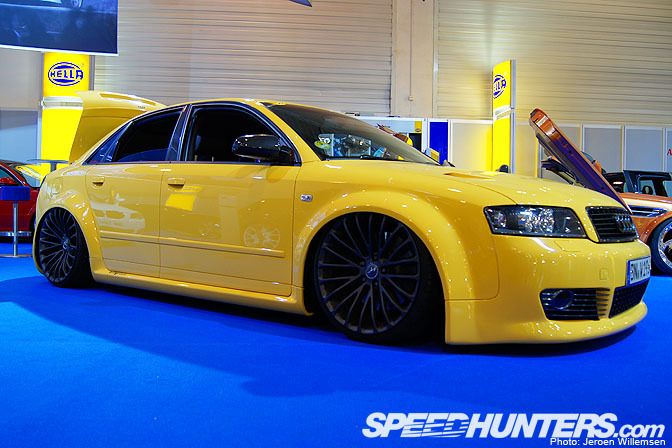 This dumped Audi A4 looked pretty spectacular with its widened fenders and ground scraping clearance.
I will have one final look in part four with some nice Alfa's and Hot Rods.
-Jeroen Willemsen