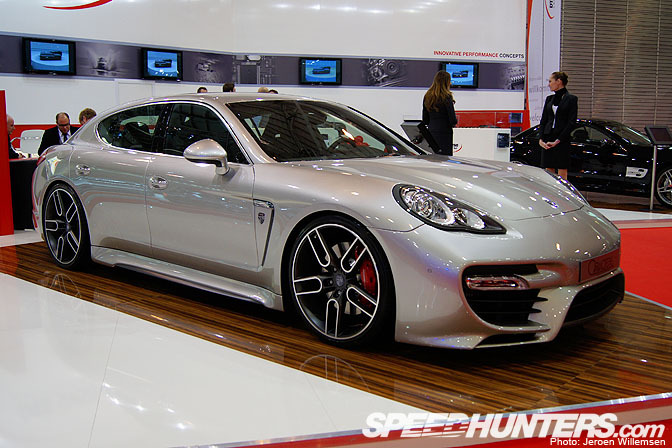 I have visited the Essen Motor Show numerous times but this year had to be one of the greatest. The amount of cars was enormous and it is starting to look like the European Sema Show. A few of the biggest tuners from Germany were also present like Brabus and Techart. I will showcase their cars in two separate posts. If you haven't seen the show yet I highly recommend going there, the show lasts until 6 December.
Let's quickly start with the cars that were on the show floor. One of the stars of the show was the Porsche Panamera. I have discussed the shape of the car with several of my friends and it seems it's a love or hate thing. I personally really love the car especially when certain tuners get their hands on it. Caractere, a Belgium tuner, debuted their version of the car with a nice set of wheels and bodykit.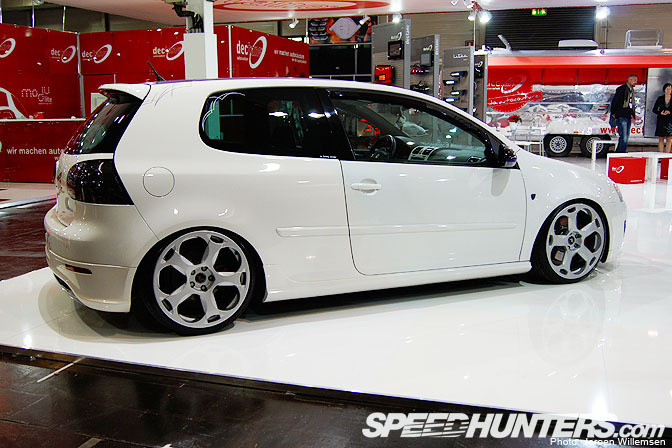 The sheer diversity of cars is one of the attractions of the show. Ferraris and Porsches sat right next to Volkswagens and Fords. This Golf MKV was very clean with a set of replica Gallardo wheels.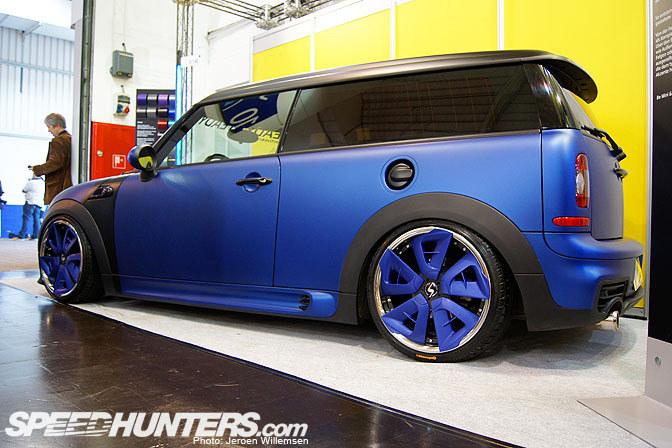 This Mini Countryman immediately grabbed my attention with its cool matte blue paintjob and black accents.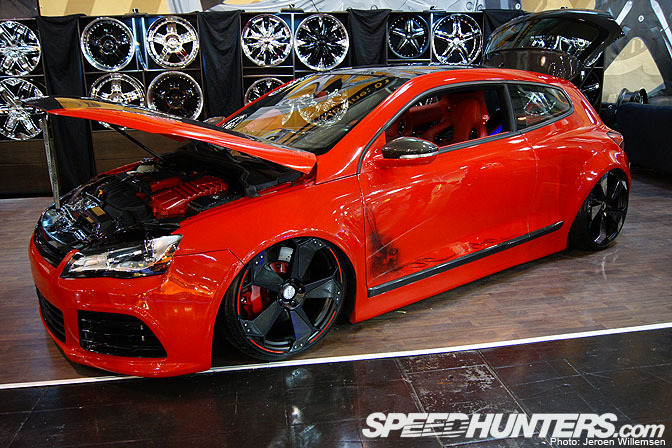 A Scirocco we have seen before at the My Car Show and the Bodensee event. This time it had a new set of wheels with inserts that could be painted in every color you want.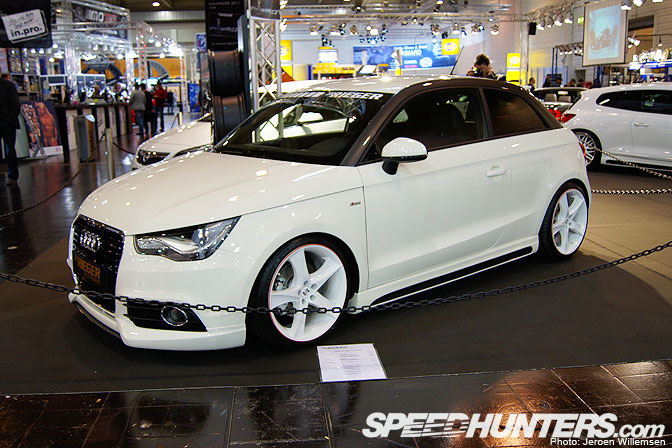 I found several versions of the Audi A1 but this one made by Rieger was the best looking.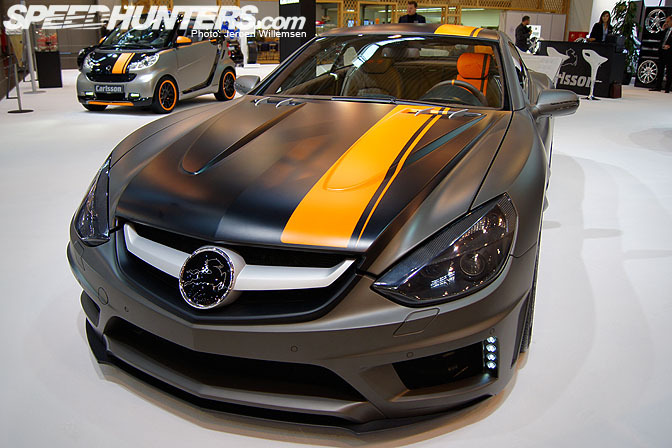 A car that is pretty special is this Carlsson C25 that is based on the SL65 AMG. Carlsson totally transformed the car beyond recognition.  Only 25 of these cars will be built but you will have to be quick if you want one because the orders are filling up fast.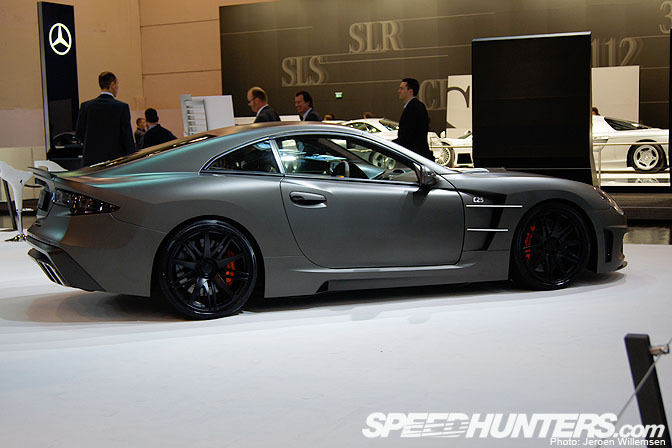 Power comes from a V12 Biturbo giving it 753bhp and a maximum torque of 1320Nm electronically limited to 1150Nm. The top speed has been set on 347km/h (216mph) and it accelerates from 0 to 100km/h in only 3.7 seconds.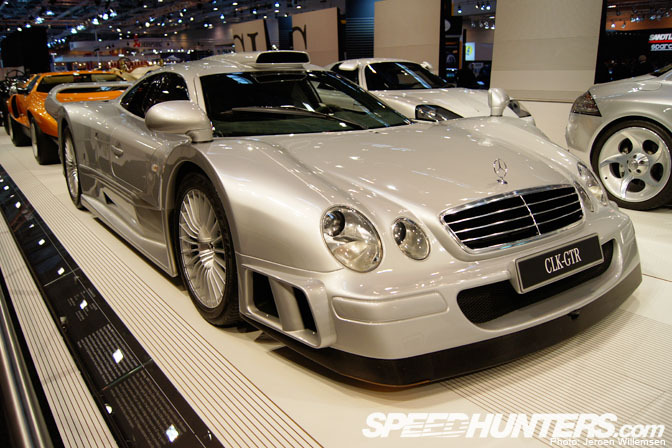 Mercedes brought some of their iconic cars. This road going CLK-GTR was one of them. Can you identify the two cars behind them? I'll show them in my next installment.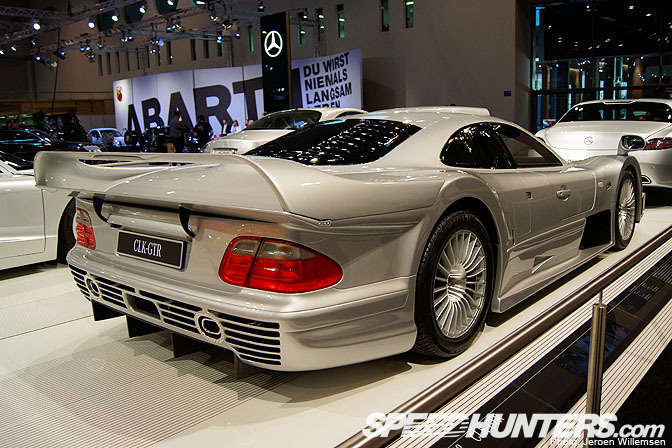 The road going CLK-GTR is a homologation model. In order to race in the FIAGT series Mercedes had to build 25 copies that were sold to some very happy customers.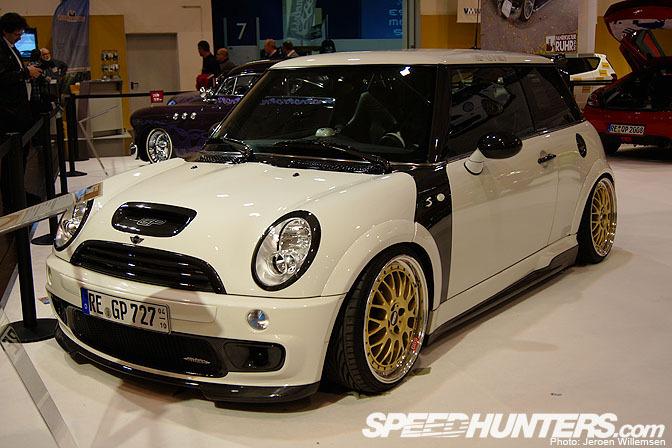 A very popular platform was the Mini. This white example featured a lot of carbon fibre and perfect matching golden wheels.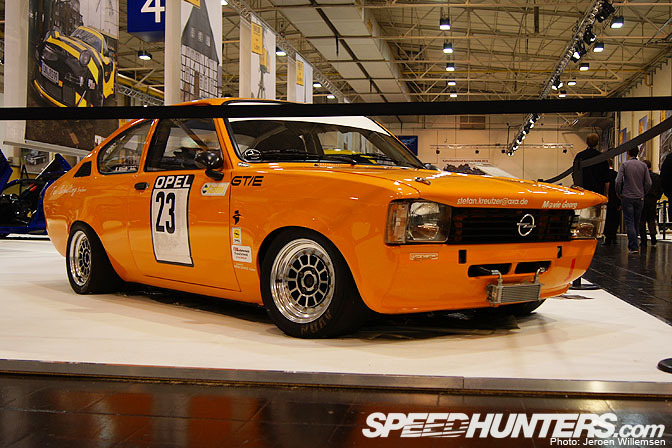 This orange Opel Kadett GT/E had a very mean look. Newer cars may have all the luxuries but these older ones have so much more character.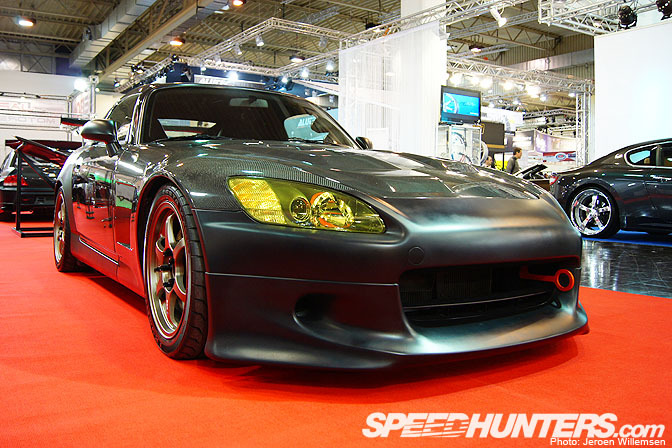 A visit to the Japo Motorsport stand revealed this track ready S2000 with carbon fenders, doors and hood.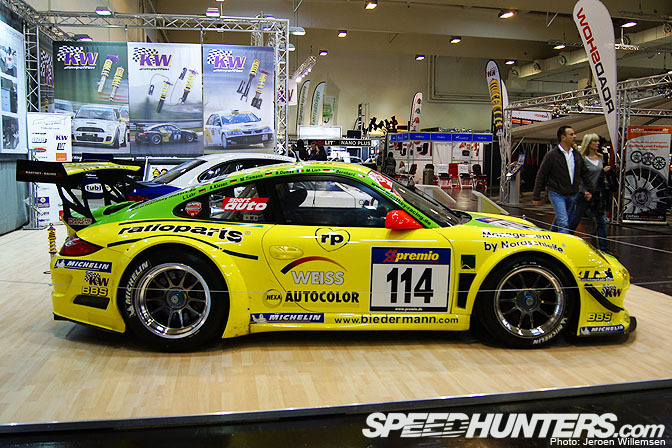 One of the first cars I saw was this Manthey Racing Porsche 911 GT3 R that competes in the VLN long distance Racing series in Germany.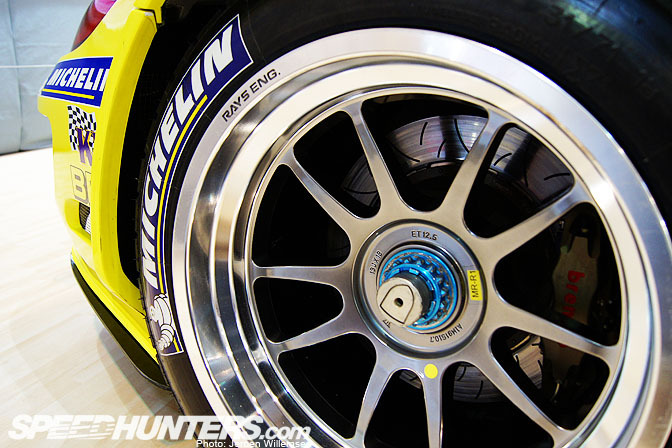 It had these priceless Rays Engineering wheels with a one lug nut system.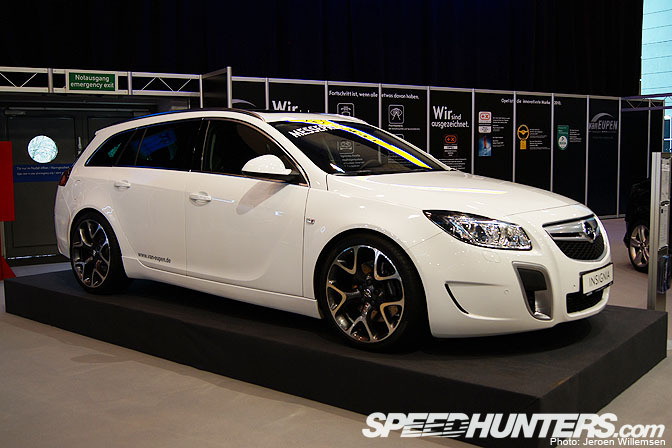 The Haulers and Sedan month has ended but that doesn't mean I can't show you a shot of the new Opel Insigina.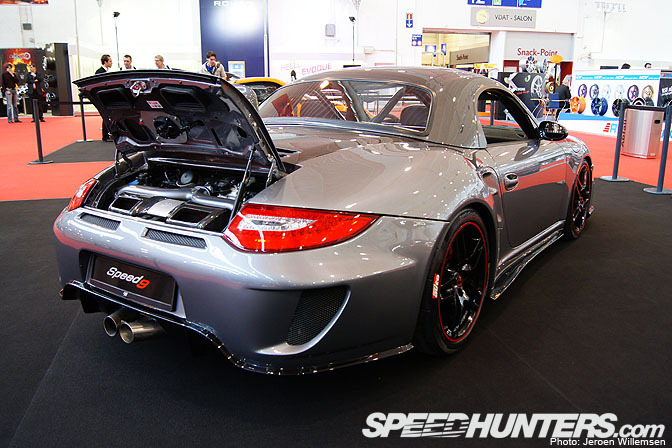 9ff also brought some of their models including this Speed9 with a custom hardtop. It might not as extreme as their 1000bhp+ cars but it still has 650bhp and that is more than enough when you are driving topless.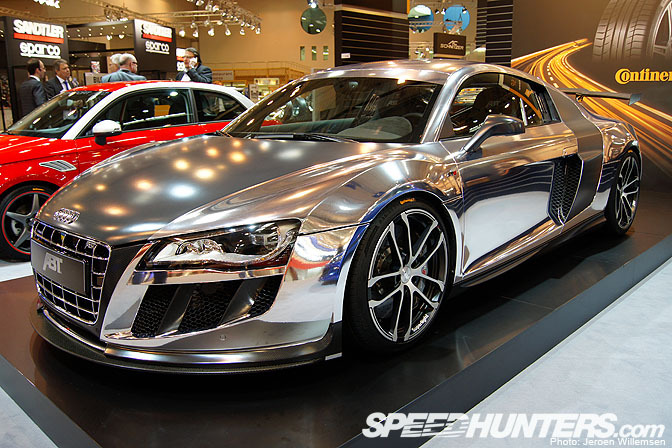 This blinding R8 was hard to miss. ABT is responsible for the wrap, the wheels and the large spoiler on the back.
I'll have a lot more coming this week, so stay tuned.
-Jeroen Willemsen