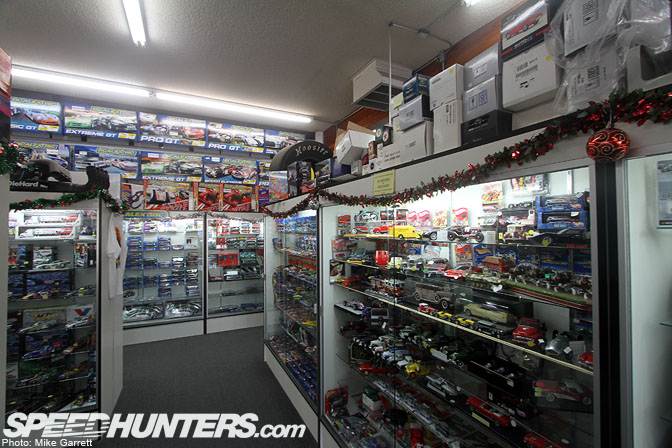 As soon as I found out the month of December would be dedicated to collectables and scale versions of the cars that we love so much, I knew there was one hobby shop I had to share with you guys – Prestige Hobbies in Anaheim, California.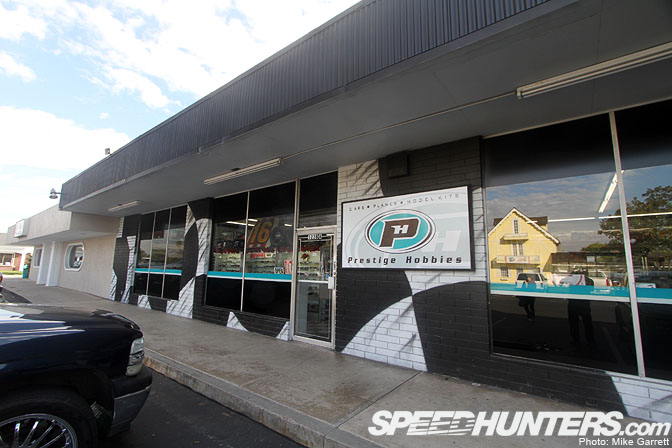 Prestige has been in business for about 20 years, and is located in the Hobby City mall and theme park on Beach Boulevard. Not only is Prestige an awesome store, but the place holds a lot of sentimental value to me. I've been coming here with my family since I was a small kid – even my grandpa would go to Hobby City. The place has been around since 1955! Whenever my dad or brother come down to LA to visit, it's a must that we drop by.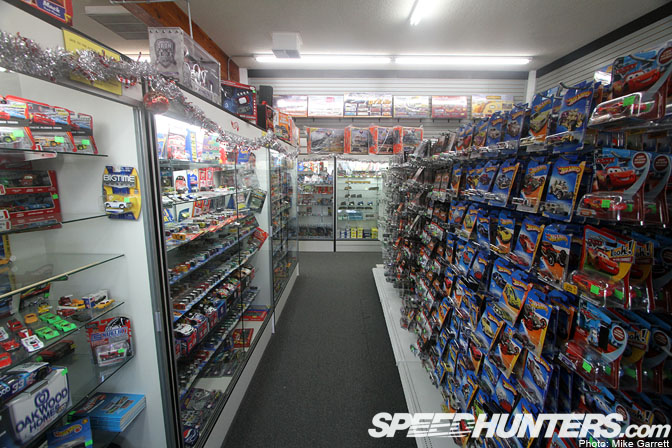 The store is huge, and they sell just about every type of automotive die cast model or plastic model kit that you could ask for. They even stock model trains and aircraft. The only thing Prestige doesn't deal in is RC cars.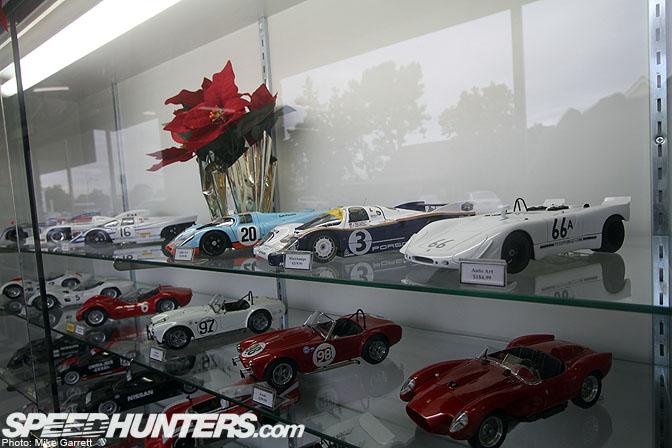 The items in the store are divided into both regular stock, and consignment areas. One of the greatest things about coming here is the variety of the items. No matter what your price range is, you are bound to find something to take home.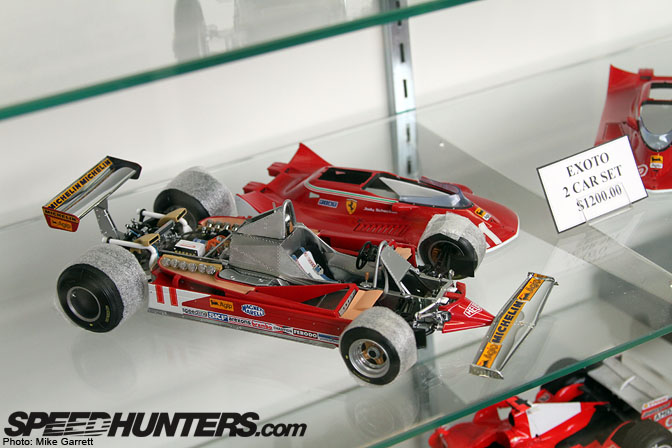 Whether you are looking for some ridiculously detailed Exoto historic F1 replicas…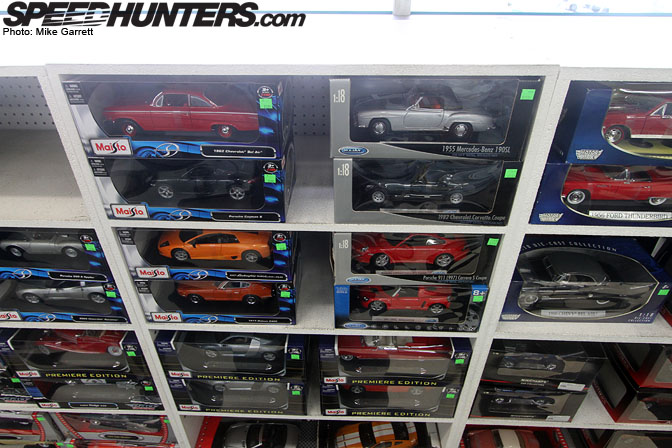 …or some more affordable 1:18 die cast cars to park on your shelf.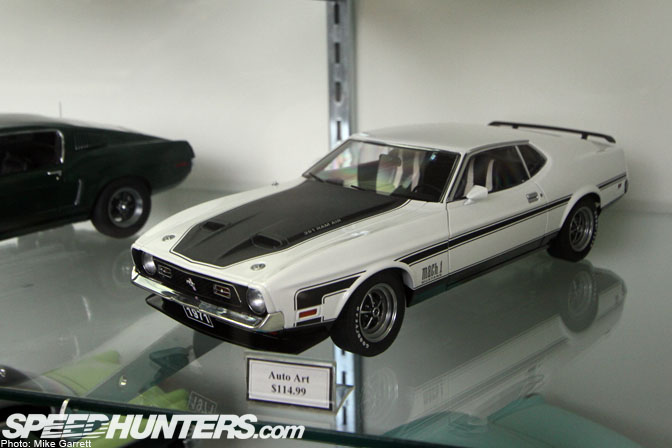 I spent quite a while drooling over the high end die cast models, like this 1:18 scale Auto Art '71 Mustang Mach 1.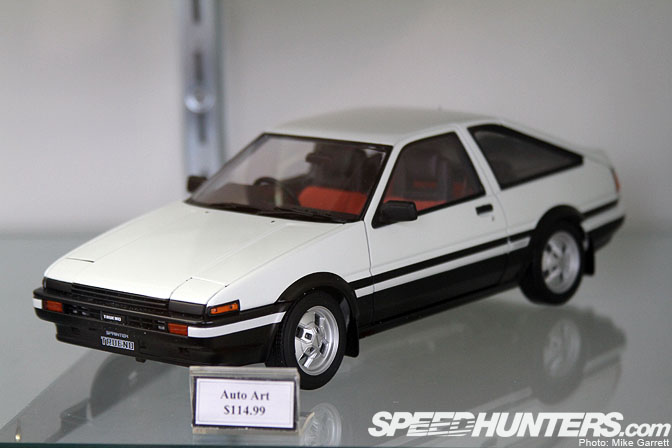 The Auto Art AE86 Trueno is another one to put on your Christmas lists.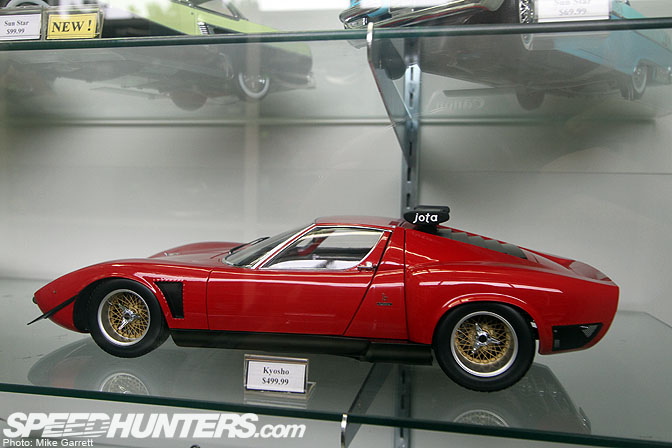 This 1:12 scale Kyosho Lamborghini Miura Jota was also mouth-watering. It's a little hard to tell in the photo, but this thing is huge!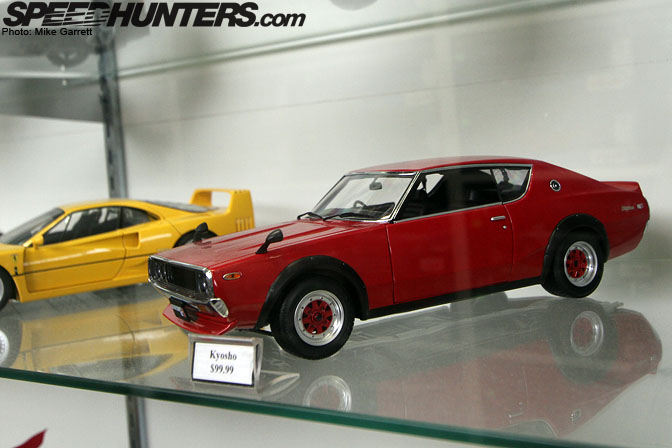 Some more JDM flavor from Kyosho. They did a great job on this Kenmeri Skyline.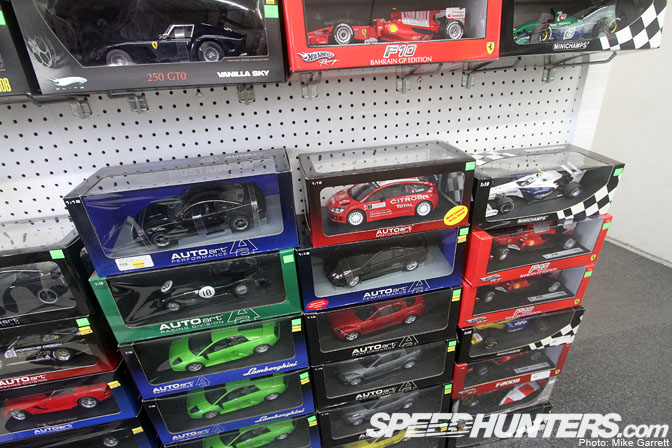 The place has an amazing selection of Auto Art models. Sometime I'm gonna have to bite the bullet and buy the Auto Art '05 Mustang in Windveil Blue…
Ferraris anyone?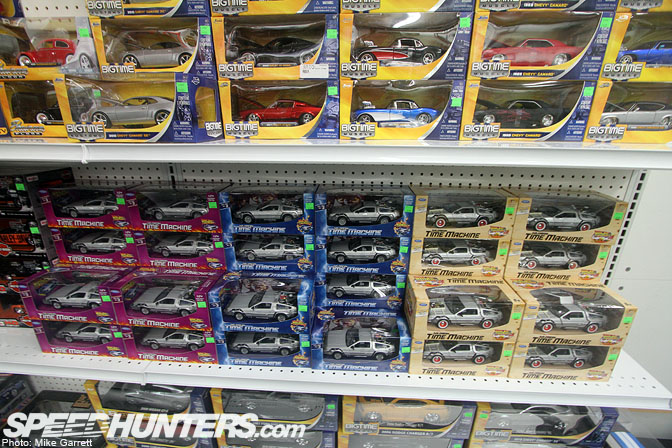 Here's a view of some of the lower priced diecast models. Those 1:24 Back to the Future DeLoreans from Welly are way cool!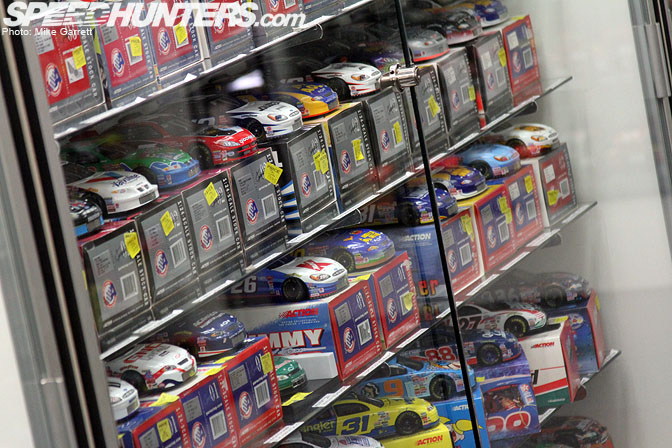 They also have a huge selection of NASCAR die casts.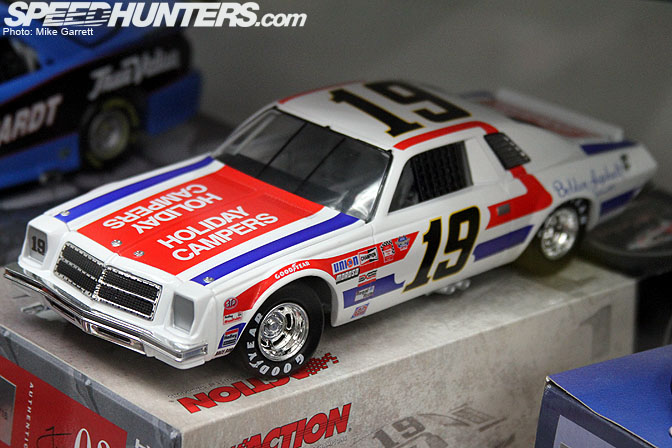 Both of the classic…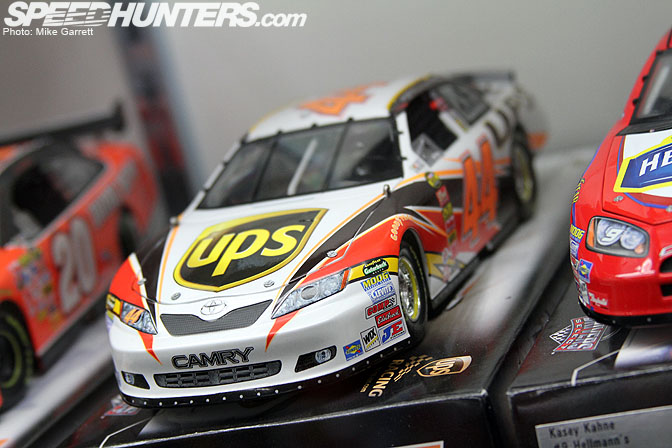 …and the modern variety.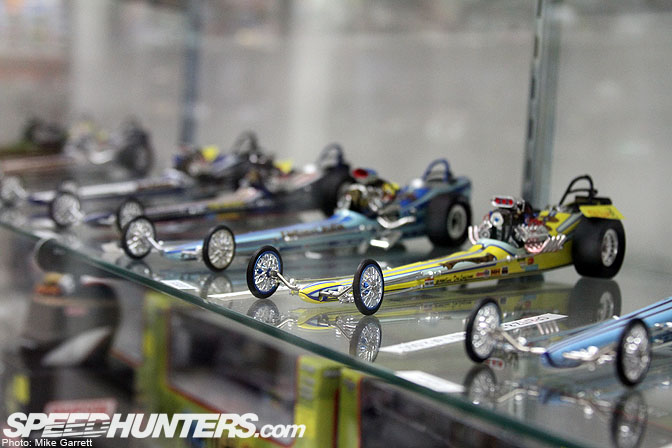 Are die cast dragsters your thing? They have plenty of those as well. As soon as I saw these, memories of the Cacklefest at the California Hot Rod Reunion came flooding back.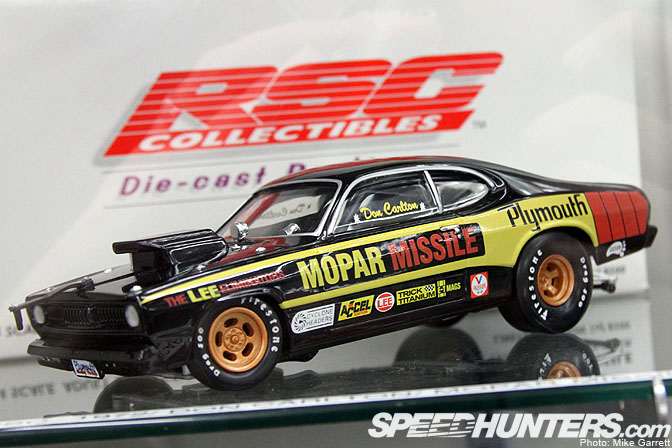 The Mopar Missile Duster. Rad.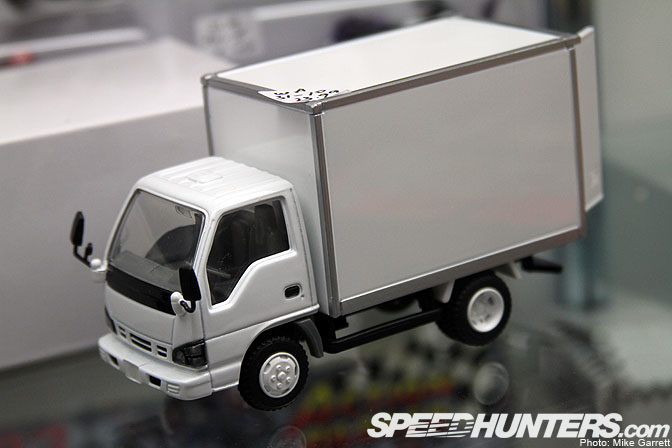 They even have die cast models for those with more utilitarian tastes. For some reason I really liked this little truck.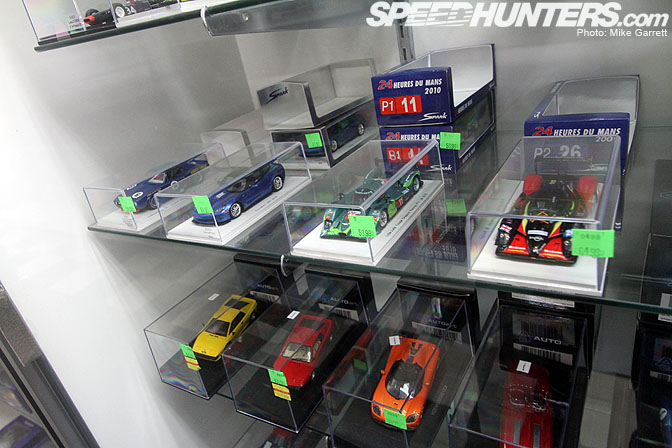 Couldn't leave out the 1:43 scale stuff either. There are plenty of these models to be found in the display cases as well.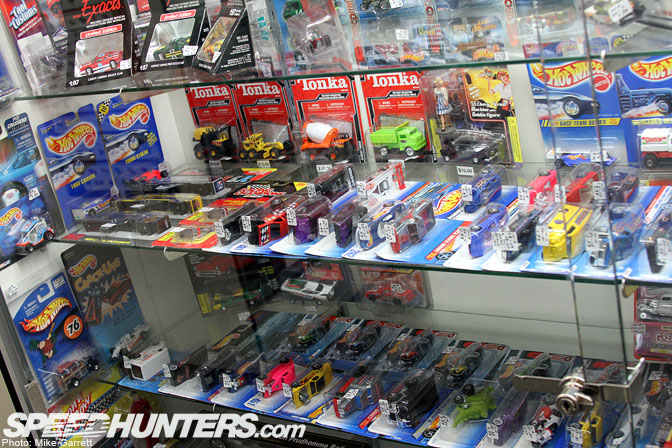 Another part of the store is dedicated completely to Hot Wheels and other 1/64 scale cars.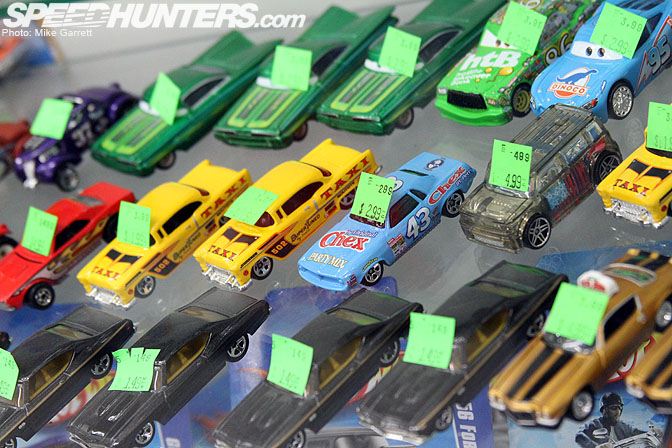 If you are looking for a rare or discontinued Hot Wheel, chances are you will find it here.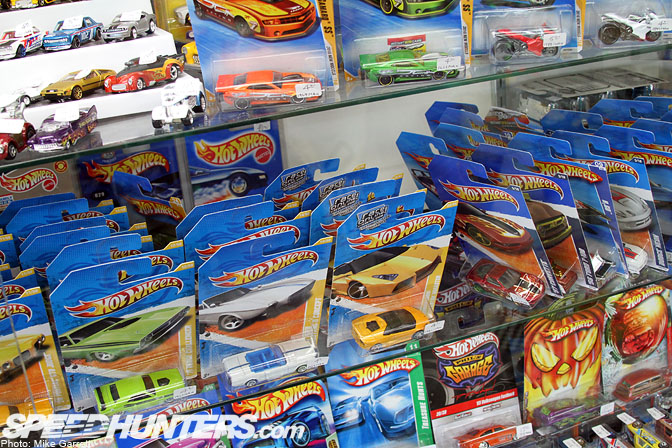 You see what I said about catering to any sort of budget?
The amount of 1/64 cars available these days is amazing.
The level of detail on some of these little things is amazing!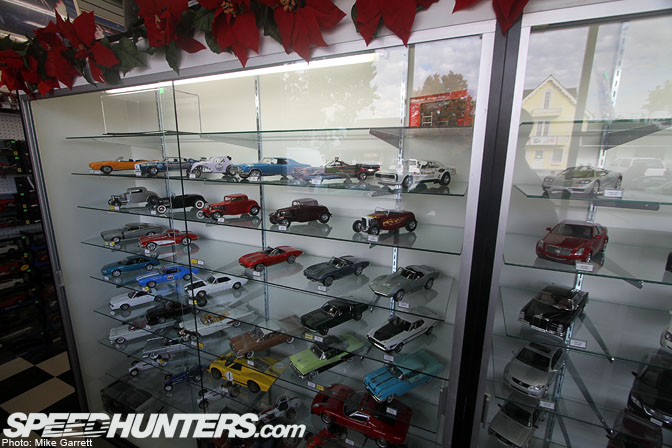 I'll wrap up the first part of my visit here. Next time I'll take a look at some more of the die cast offerings, some slot cars, and the extensive plastic model collection.
You gotta support your local hobby shop!
-Mike Garrett