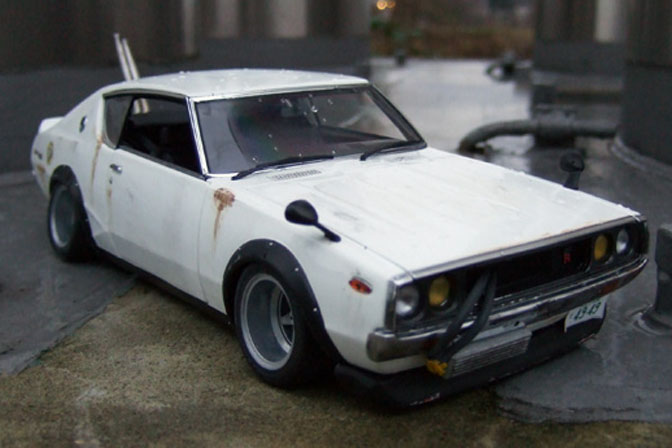 This next reader-submitted die cast car is something I think you guys will get a real kick out of.
Daniel from Germany wasn't quite satisfied with the looks of his 1/18 scale Kyosho Kenmeri Skyline GT-R, so he got to work.
First up were the oil cooler and front spoiler you see above.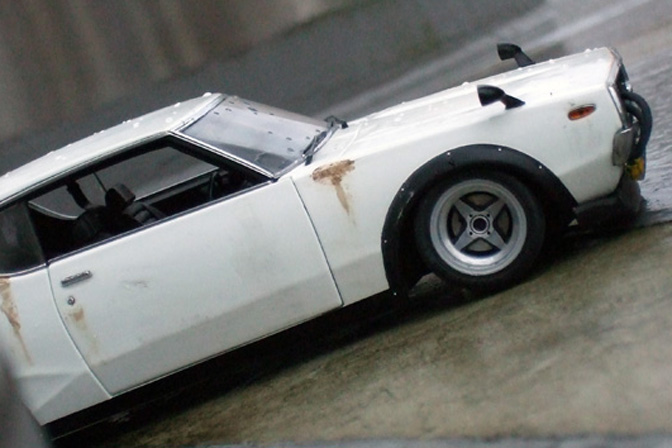 Then he threw on some wide, old school wheels. Very Work Equip-esque.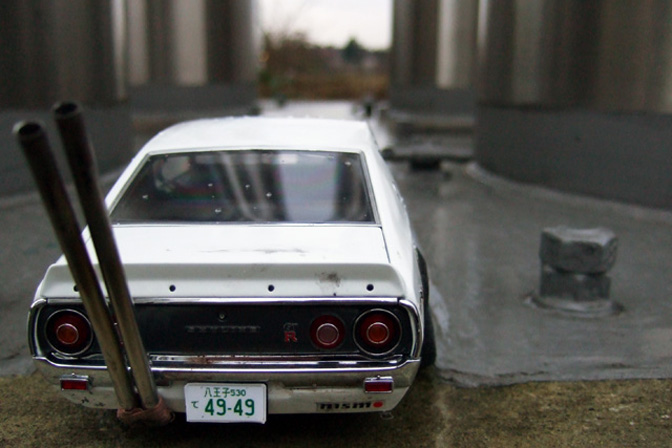 Next, he fabbed up a proper exhaust system using a couple stainless steel tubes.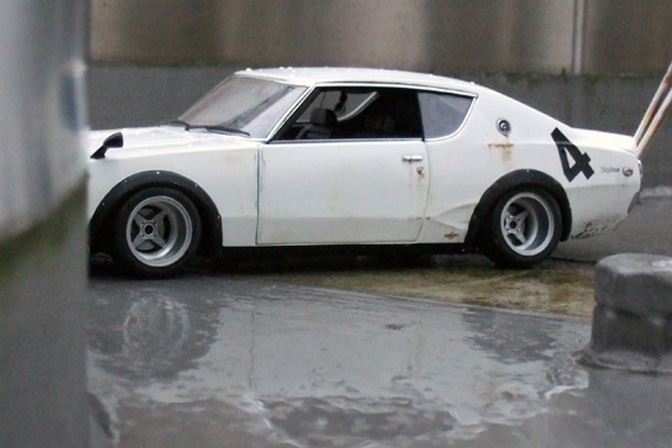 A bit of weathering gave it that raw, unrestored look – like something you'd find sitting in a field somewhere in Japan.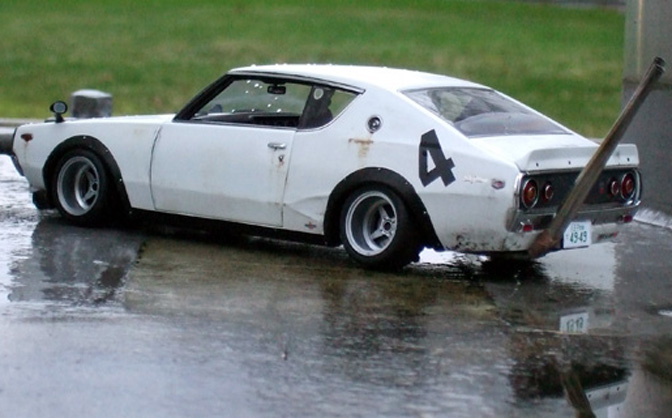 It's pretty amazing what you can do with a die cast model, a little creativity, and an eye for the details.
Awesome work, Daniel!
-Mike Garrett