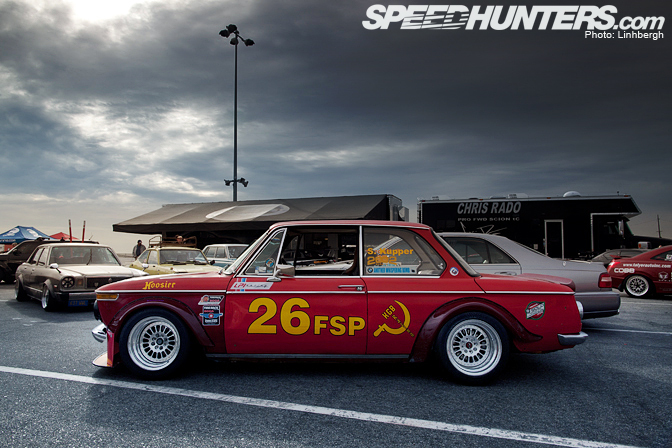 The Gymkhana Grid Mass Appeal car show was just that. It was a show that featured all sorts of cars and not just the usual import scene. Hence, mass appeal. There were nice vintage cars, brand new cars, a JGTC racer, and this SCCA F-Street Prepared 1970 BMW 2002.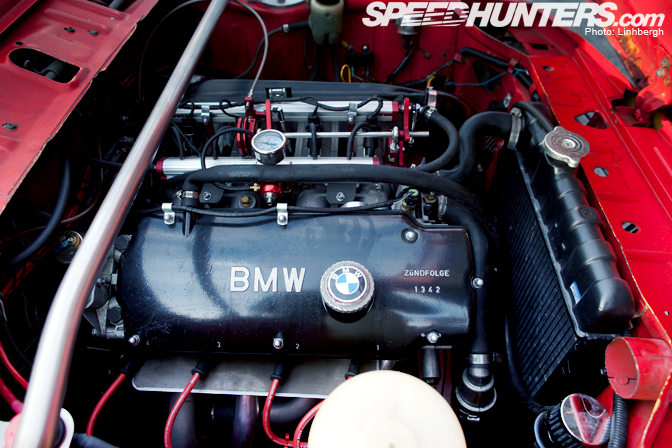 The car retained its four cylinder M10 engine and had its internals rebuilt to stock specifications. The motor also features a set of individual throttle bodies (ITBs) from Extrudabody. This setup roughly produces a healthy 140 horses. A rather significant jump from the 96 horses that the car originally came with.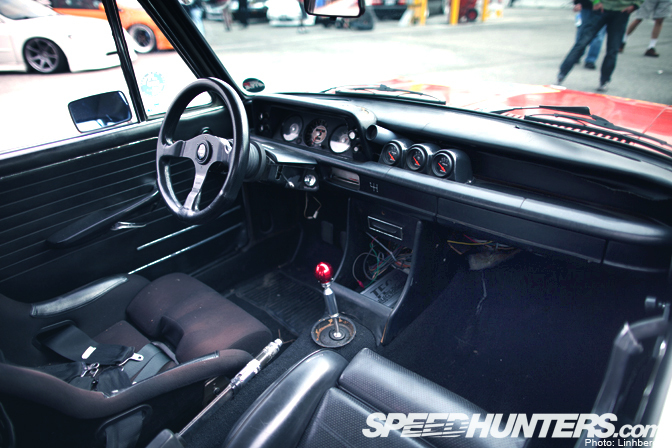 The interior looks pretty untouched except for the addition of the extra gauges on the dashboard, the Momo competition steering wheel and bucket seat for the driver.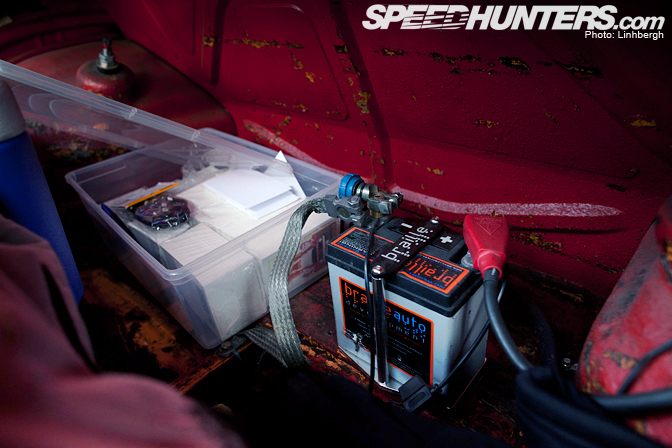 The battery was relocated to the trunk and replaced by a much lighter Braille battery which weighs in at featherlight 9 pounds.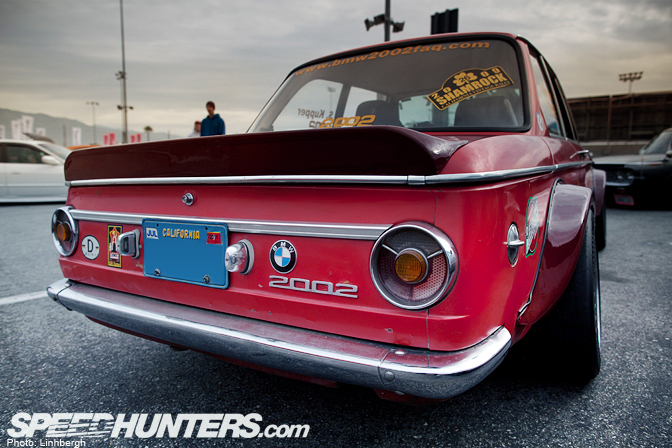 The front suspension features shortened strut coil overs with Advanced Design custom coupled with 500lb springs. The rear shocks are also from Advanced Design and have 800lb springs with adjustable height perches.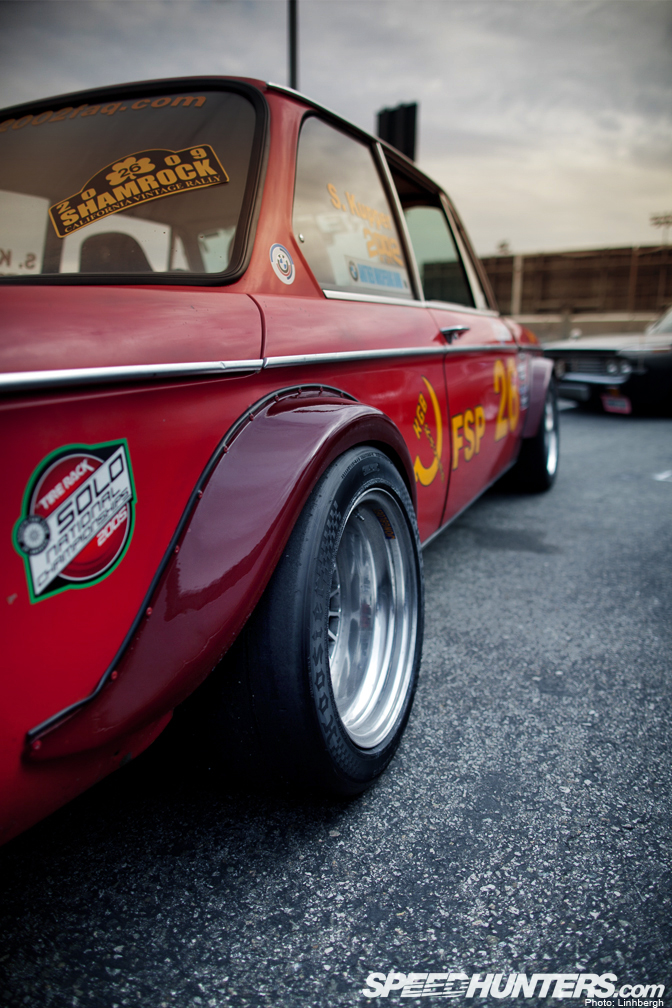 The car rolls on a set of 15×10 Jongbloed Racing wheels with 275/35R15 Hoosier A6 tires. Covering the wheels are a set of reproduction Group 2 flares. Yesterday we saw a car that was sort of flush, today, we have some functional flush.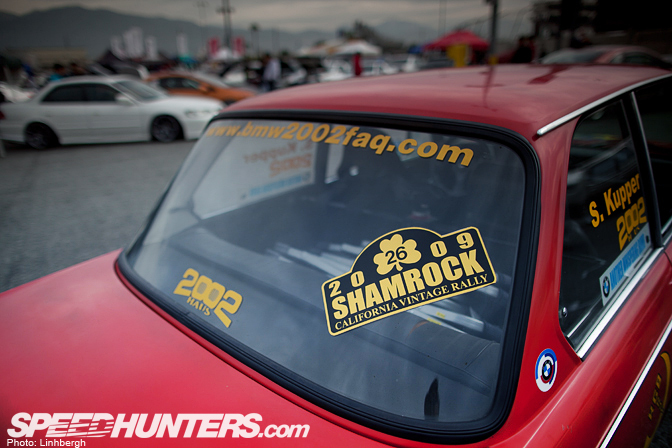 The car has been sticker bombed all over. I particularly like this Shamrock California Vintage Rally sticker. I got to make it out to one of those sometime….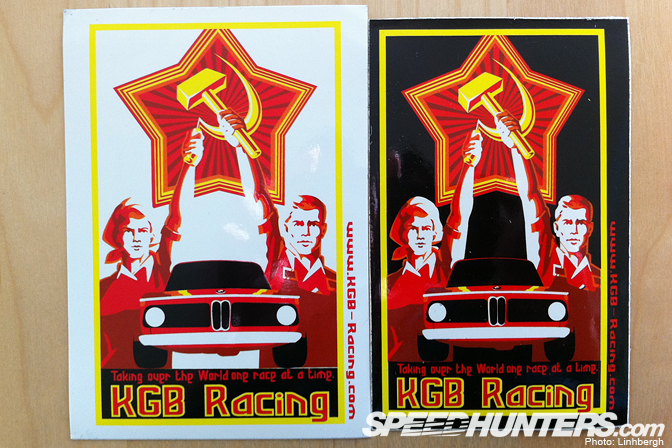 Speaking of stickers, the owner and driver of this 2002, Steve Kupper, was giving out these amazing KGB Racing stickers. Glancing at these stickers gives me the feeling to break out in song to the tune of "Tipperary."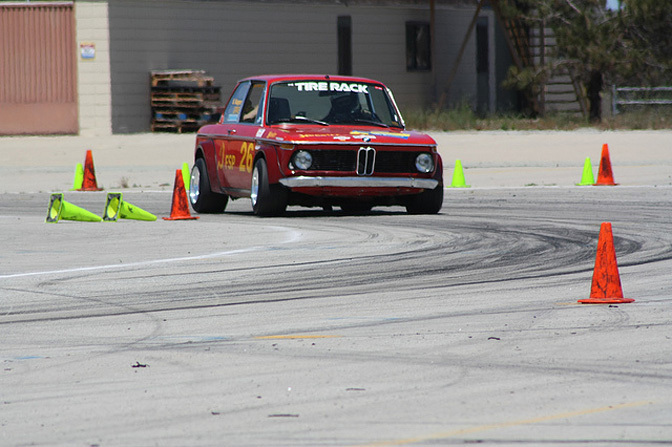 Steve has taken this car to win many awards. He's taken home the SCCA Solo National Trophy winner twice, the SFR SCCA FSP Champion four times, was the SCCA National Tour Winner for times and was also a Pro Part California Divisional Winner.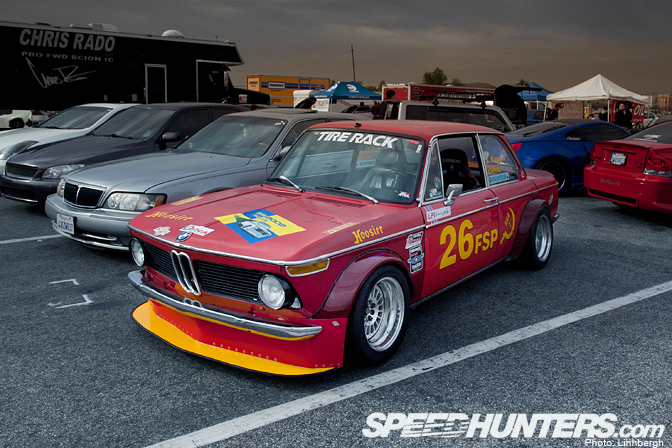 It was a bit strange to see an autocross prepared car at a car show but I'm glad it was there. It brought a lot nice variety and was breath of fresh air in the sea of slammed imports. This car is a perfect blend of performance and good looks. 
-Linhbergh