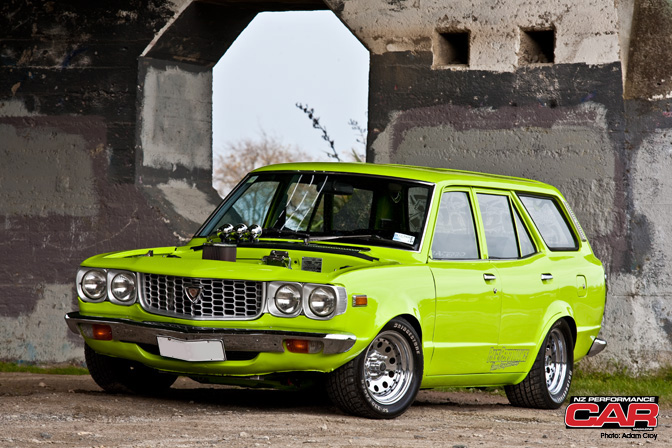 The New Zealand rotary scene is fascinating. It's a complete, thriving subculture that seems to only grow bigger and bigger, despite the majority of its cars growing older and older. What is most interesting, however, is that Kiwi rotors either seem to be big-dollar immaculate builds or smoking, barely-running beaters.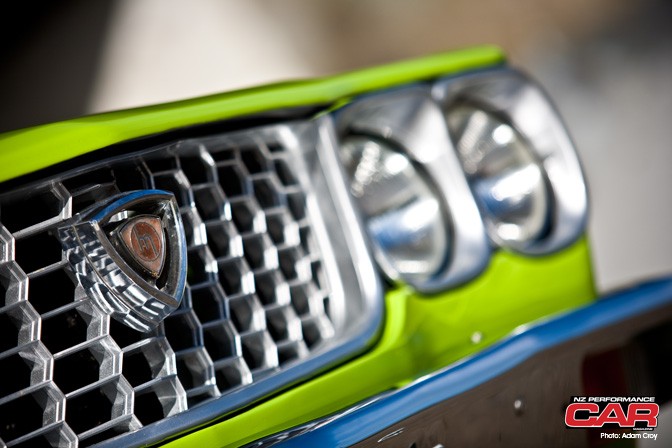 Or are they? Although Chass Wardle's 1976 Mazda RX-3 is a stunning and very well-built piece of machinery, its old-school 'Modgies, Eagers and flares' style tips its hat towards the other end of the spectrum, making for a high-end car with a low-end, traditional feel. It's tough, it's simple and you won't find a single fault on it. That makes it one hell of a cool, gap-bridging car.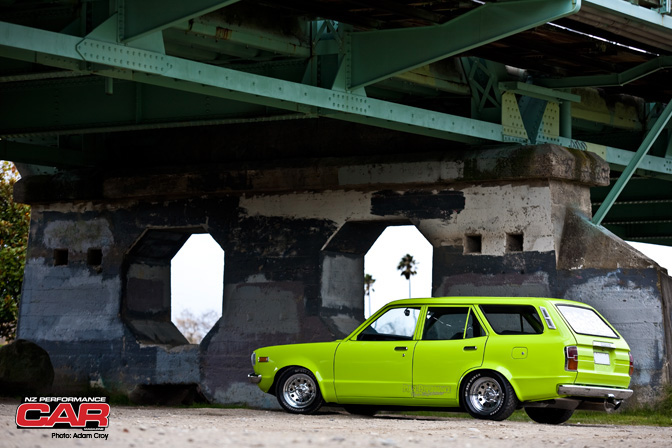 "In all honesty, until the 2001 4&Rotary Nationals, I never even knew that Mazda had made an RX-3 station wagon," says Chass. "It was my first Nats, and although there were heaps of good rotors there, it was an RX-3 wagon sitting in the middle of the show hall that I really loved. From that point on, I wanted one." It may have taken a while, but three years ago the Wanganui-based boat builder finally got his hands on his long-awaited project car, a genuine RX-3 wagon.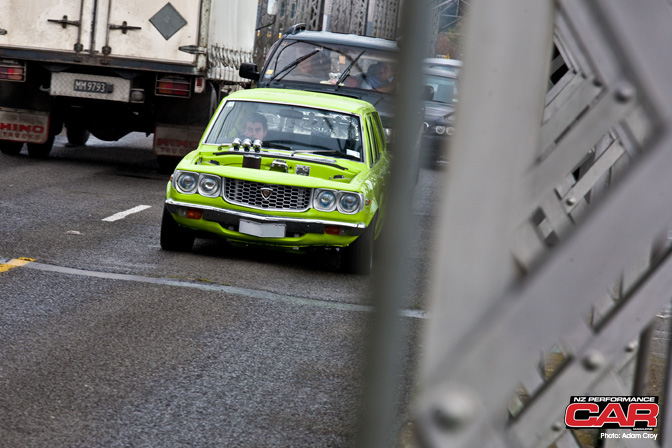 Having travelled to Auckland to pick up the car, Chass discovered there was a lot of work to be done. The car had a nice, shiny blue paint job, a running 12A motor and not much else. It's little surprise, then, that this became an epic build, taking up a good chunk of Chass's next two and a half years.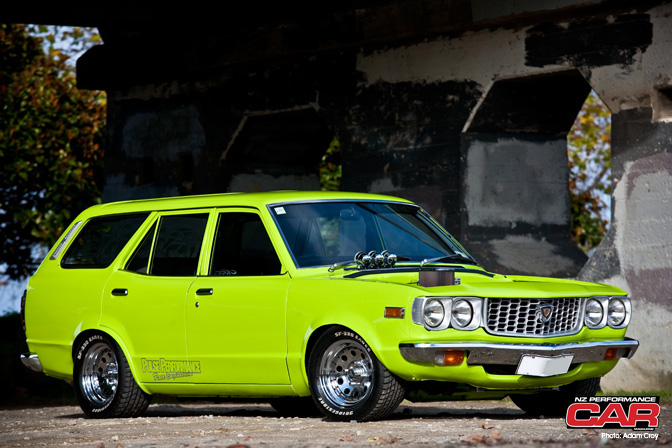 Chass knew exactly what he wanted for the look of his wagon: old-school tough. Although the blue paint covering the Mazda was nice, Chass was after something different. So with help from Tom Ditchfield Panel Beaters, he began to strip back the car in preparation for a completely new scheme in a hue Chass calls 'Toxic Green'. With the new paint, re-chromed bumpers and meaty flares wrapped over the classic Modgie/Eager wheel and tyre combo, the car was looking suitably old school and suitably tough.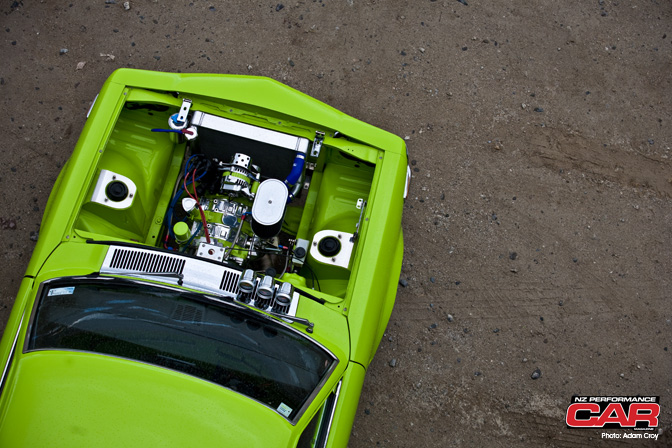 The 12A twin rotor that came bolted into the car was running, but Chass decided to have it completely rebuilt and turned to Stu Lawton of Lawton Rotorsport, a man well versed in building strong rotors, and who had the added bonus of being based reasonably nearby. Chass took the engine straight over to Paraparaumu and left Stu with the task of creating a simple, strong and reliable naturally aspirated 12A setup.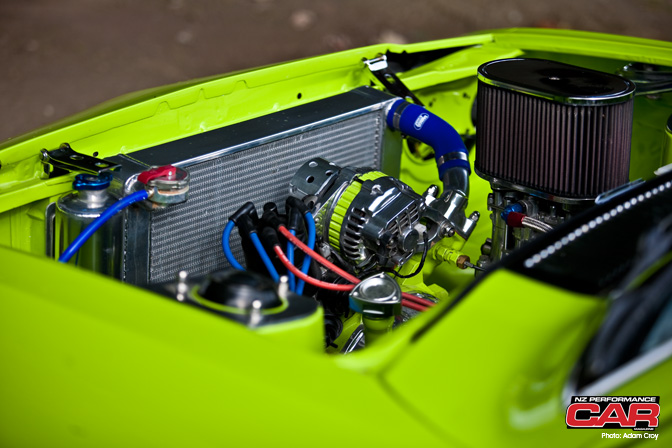 Although that is exactly what he got, Chass admits the engine may soon receive another overhaul. "It's a good motor, but the 12A is just too small," he says. "I'd really like something more powerful now as I think it lets down the rest of the car. Warren [Overton of PPRE] has almost talked me into a quad-rotor setup… but we will see. Whatever happens, there will be a bigger motor of some kind under the bonnet in the future."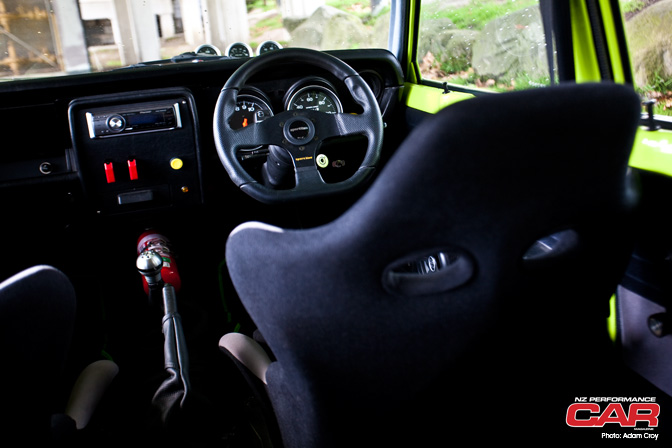 With the project finally nearing the streets, Chass enlisted the help of Craig Wills Upholstery, which put together the interior, making a custom headliner, door cards and carpets. The rear seats were also retrimmed to match the front Racepro buckets, and because the dash had seen better days, it was also given a new lease on life.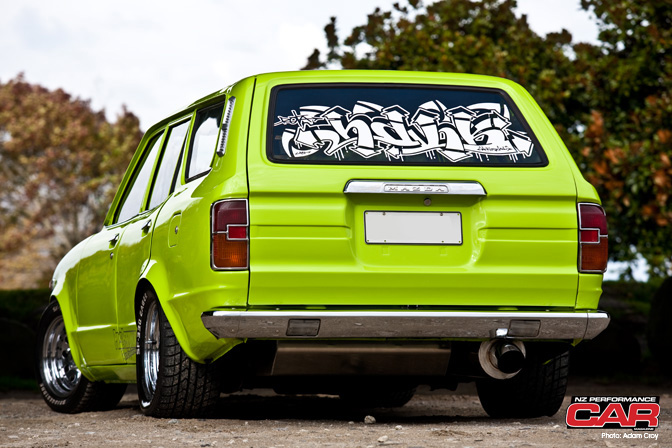 After two and a half years, is there anything Chass regrets? "Maybe if I was starting over again, I would have used a bigger diff, as even the little 12A shreds the current one; and of course a bigger motor to start with like I mentioned earlier. But other than that I love this car and I won't sell it for a long time, so I guess I really regret nothing."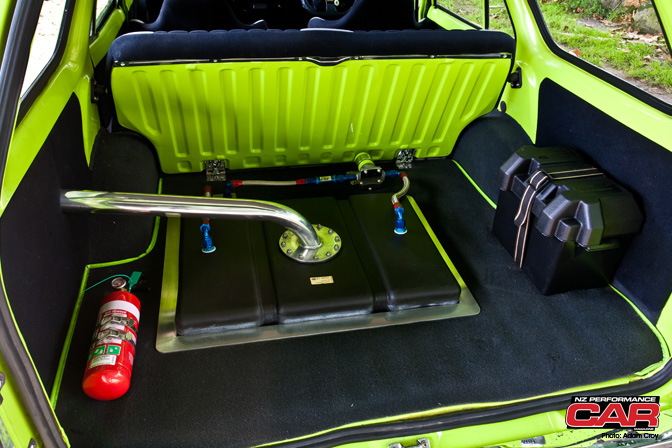 At NZPC, we love the fact that Chass is so attached to his car; it's rare to find that kind of stick-ability.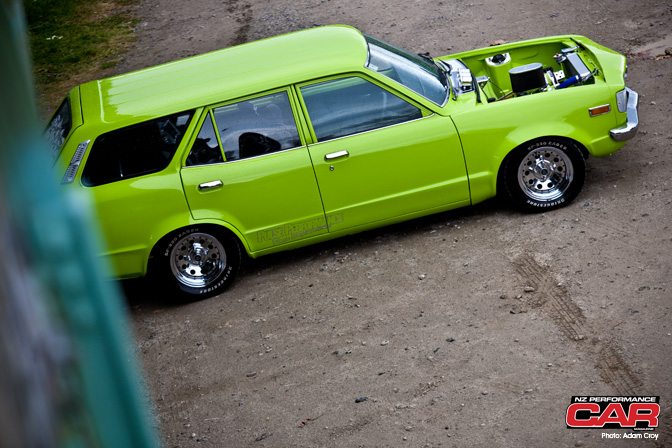 The unfortunate truth is that a good percentage of feature car owners we speak to seem to want to sell their cars as soon as they have graced the pages of our magazine. Kudos to Chass for picking a car, putting in the hard work to build it, and then keeping it around long enough to reap the benefits of all that time and effort. Expect to see this mighty green machine with street car looks and show car build pulsing around New Zealand for a good while yet.
Words by Peter Kelly
Photos by Adam Croy