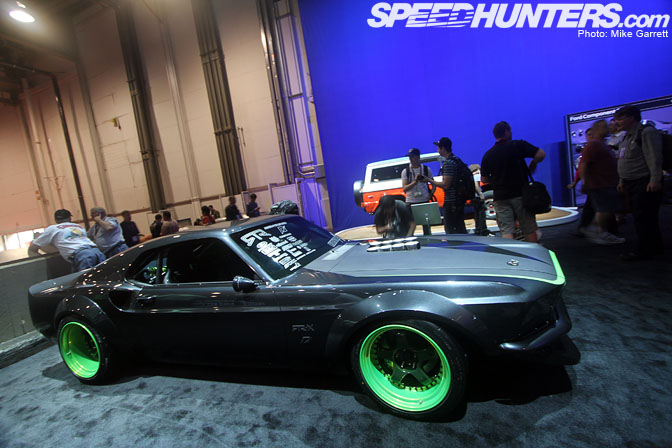 What a long day it's been. I left my house in LA this morning at 430am, bound for day one of the 2010 SEMA Show. After a slight delay, (thanks Nevada Highway Patrol!), I arrived at the Las Vegas Convention Center just in time to pick up my badge and head to the Ford booth, where Vaughn Gittin Jr. would be debuting the RTR-X Mustang.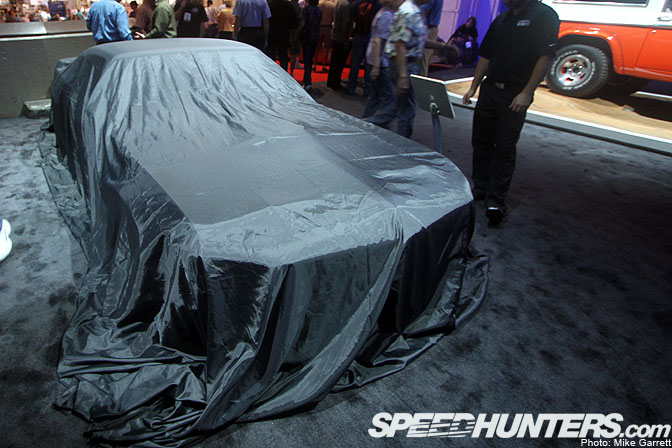 I arrived to find the car covered and being watched by heavily armed guards. OK, there were no armed guards but there was a cover.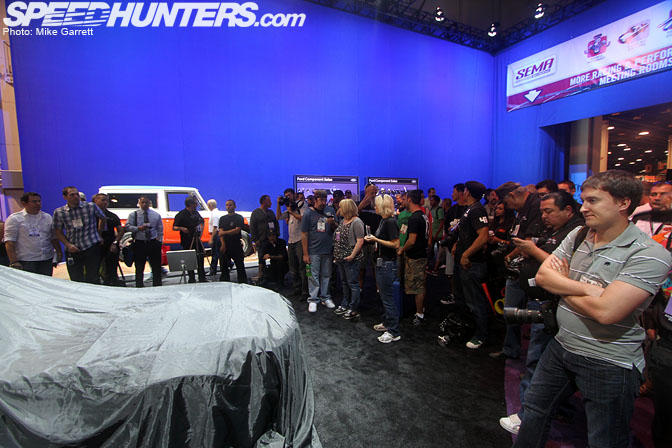 As go-time drew nearer, quite a crowd had assembled to get the first glimpse of the car.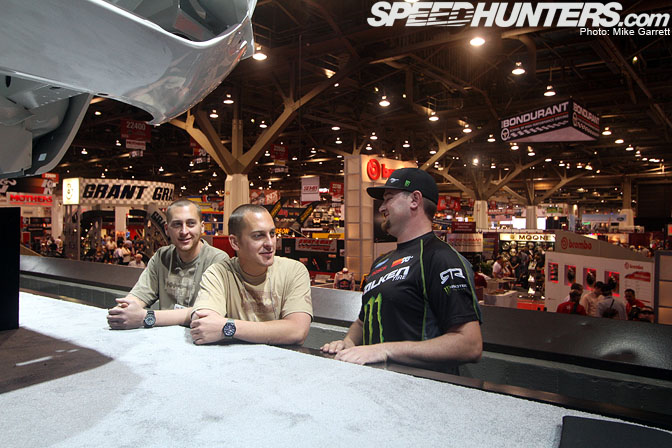 Vaughn looked like a busy, but satisfied man as he awaited the moment when the cover would come off his baby. Here he is chatting it up with the Twins Turbo fellows.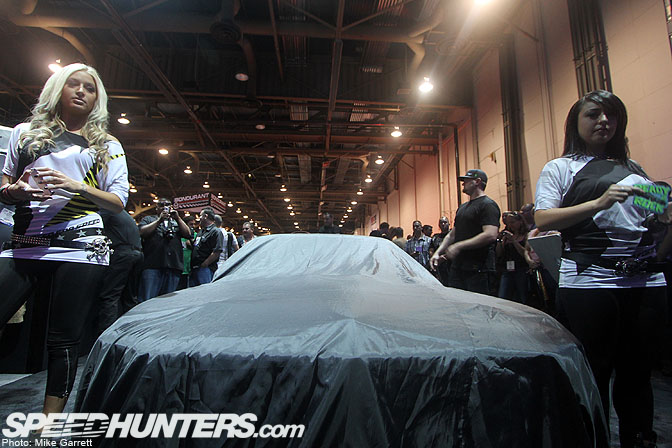 Finally, the wait has come to an end. Vanessa and Miki take their positions to remove the cover.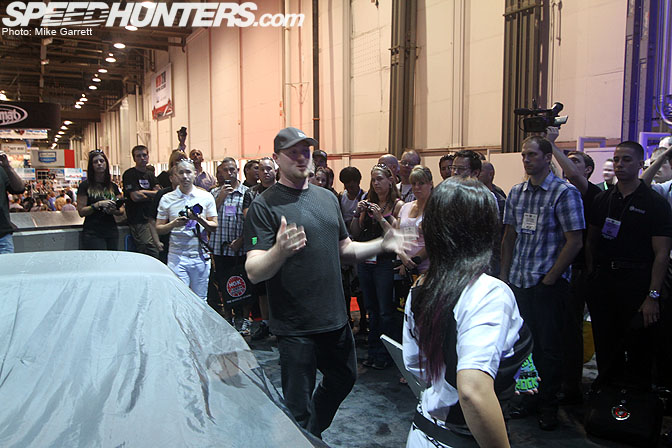 Vaughn tells the crowd a little bit about the project. Can you feel the excitement?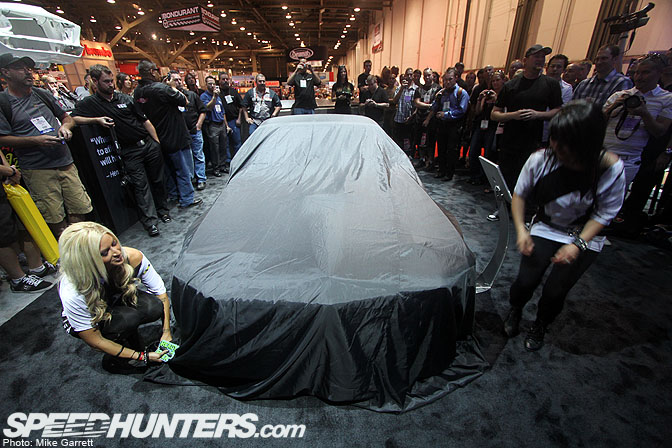 Ladies, if you will.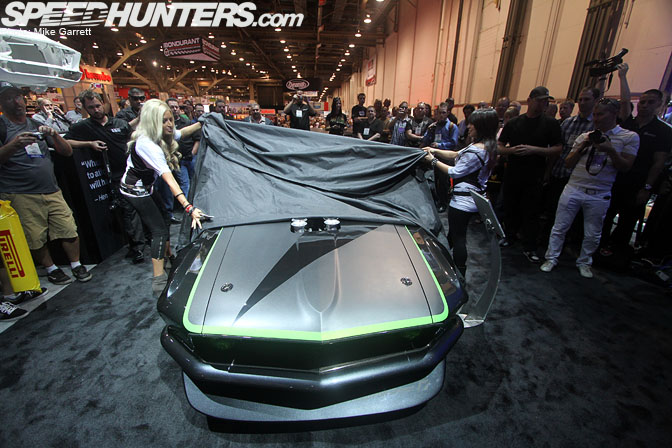 Out she comes.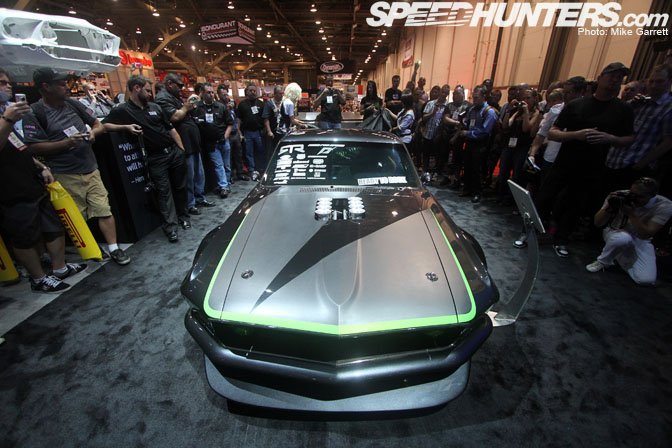 With the car fully revealed, you could tell from the crowd's reaction that this is much more than just another "SEMA car".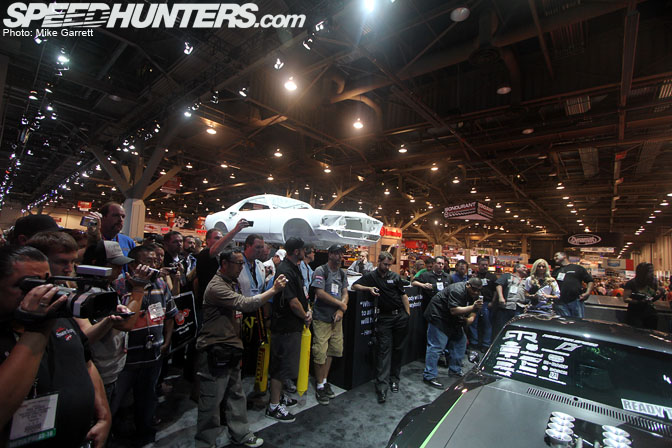 I took this shot seconds before the whole crowd moves in for a closer look.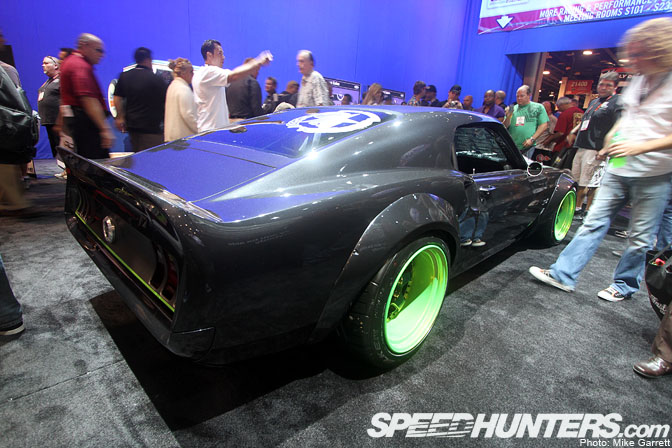 I've taken hundreds of photos of this car as it was being put together, and I still can't get over how crazy this thing is.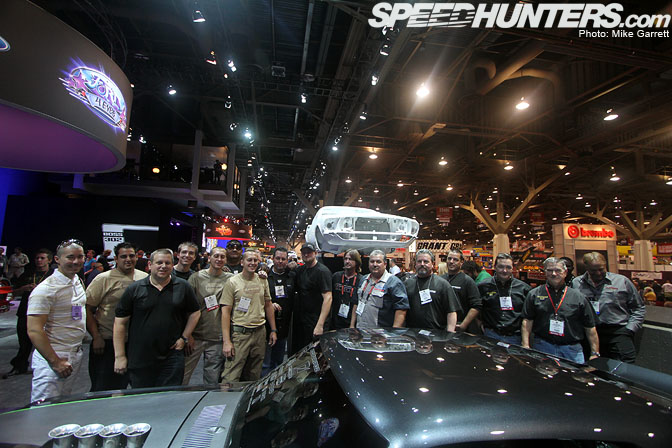 A group shot of all the guys that worked night and day to get this car done. It's been an awesome experience for me to watch the RTR-X come together, and I have a newfound appreciation for the work that goes in to something like this.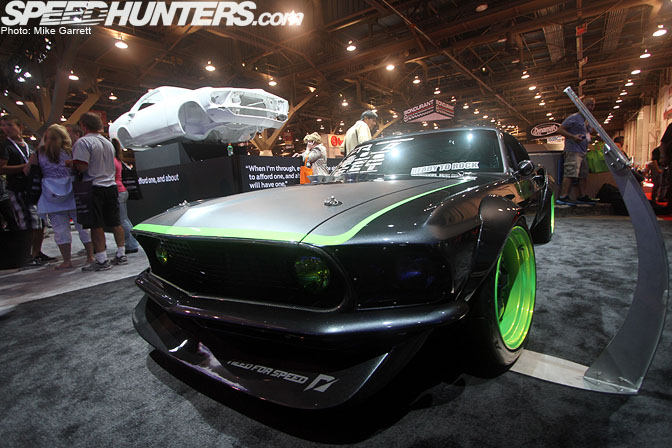 But the best thing is that the RTR-X story does not end at SEMA. In fact, the story has hardly even begun. I get so giddy thinking about all the plans Vaughn and company have in store for this wild machine.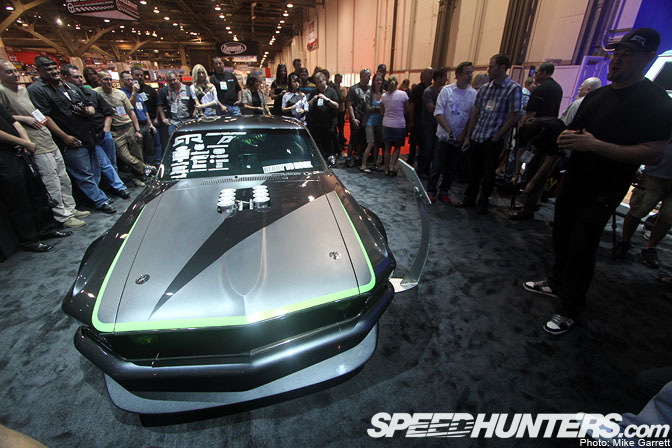 I'll be back soon with more from SEMA.
If you haven't done so already, make sure you join the Speedhunters Facebook page to get our live SEMA updates all week long.
-Mike Garrett