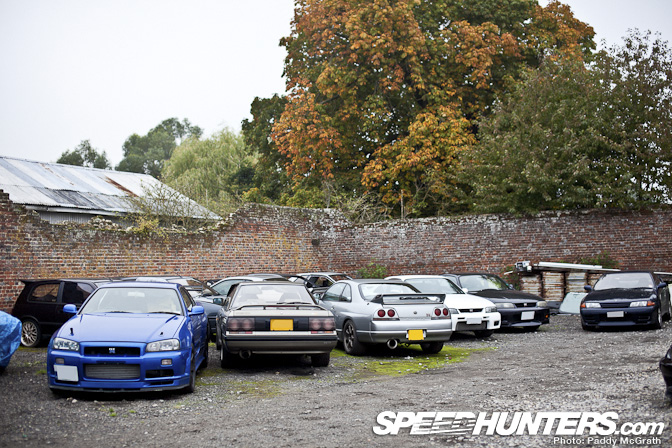 Last month you may remember I wrote about a visit to Abbey Motorsport outside London in the UK. What I didn't include in that story was photographs of what was sitting in their yard out back. Abbey are regarded as one of the best GT-R and Skyline tuners in Europe so it's a fair assumption that you can guess what this yard is mostly filled with.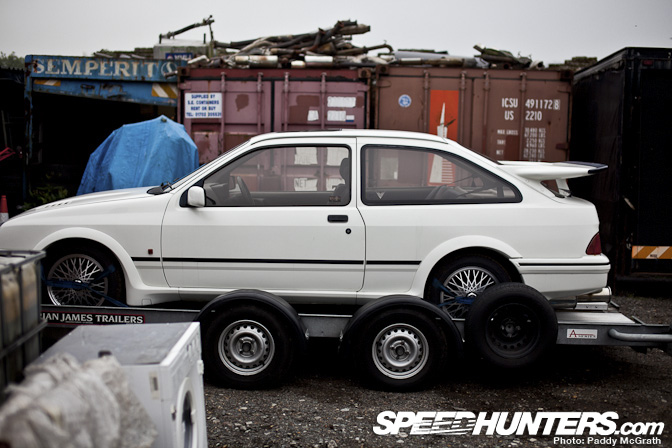 With the exception of this mint Sierra RS Cosworth that had just been sold having sat inside a container for some years, the yard is home to a variety of Nissans.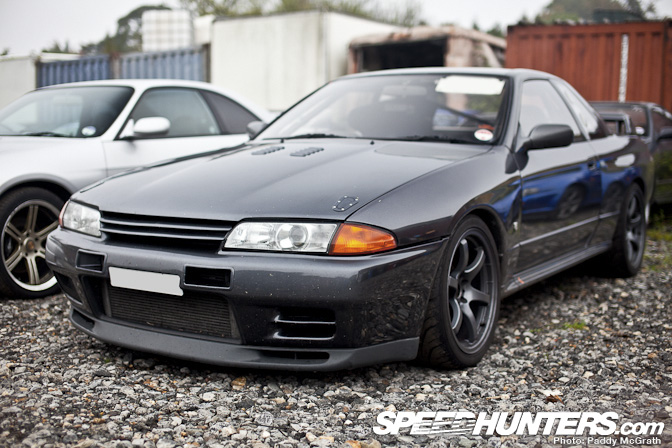 Check out this R32 GT-R which is owned by a pensioner if my memory serves me correct. Big power, stripped interior and lots of spec.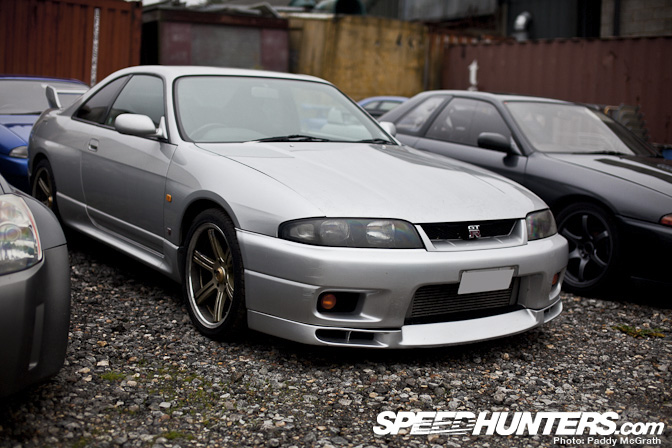 Tidy R33 GT-R on Do Luck wheels.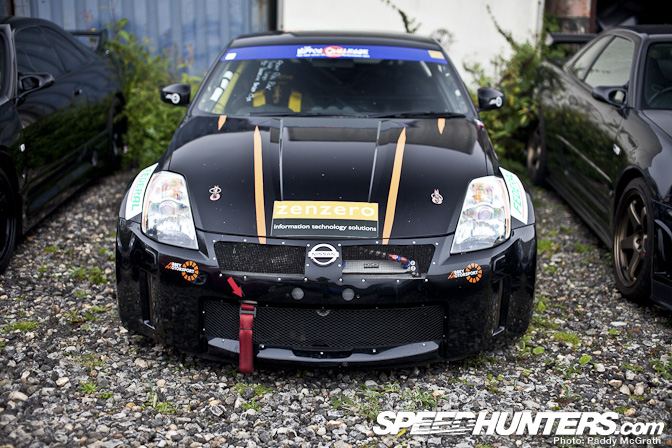 Nippon Challenge 350Z with lots of Carbon bits …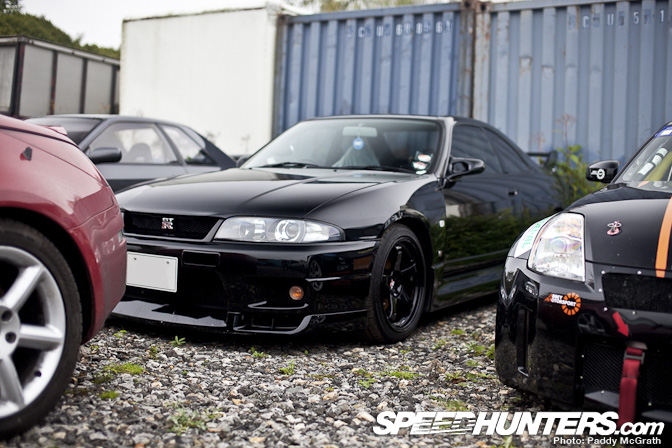 … with an evil looking R33 GT-R parked beside it.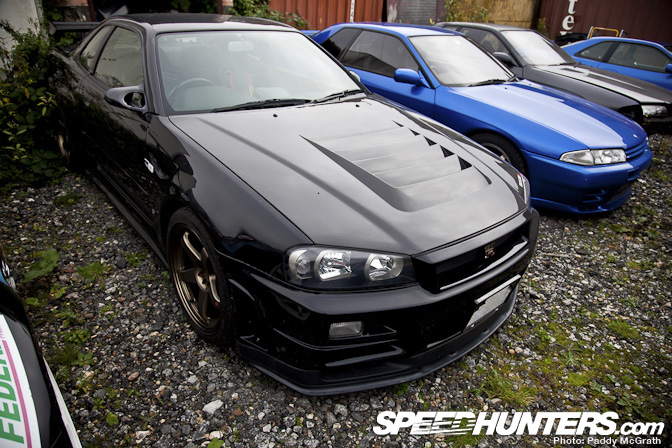 This R34 GT-R was detailed with lots of Nismo parts including Nismo wheels and a Nismo sway bar behind the front seats.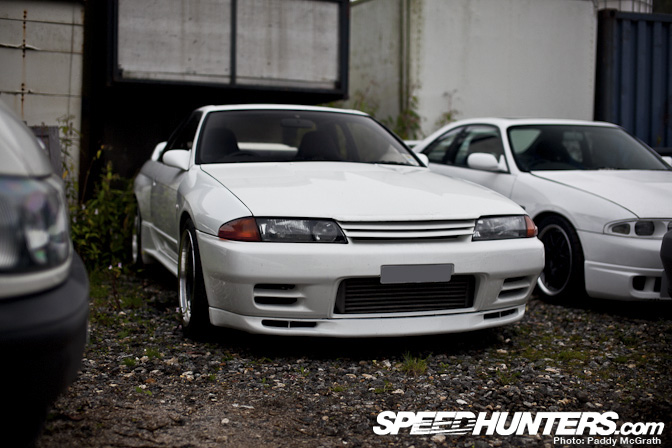 This R32 GT-R was running over 600HP …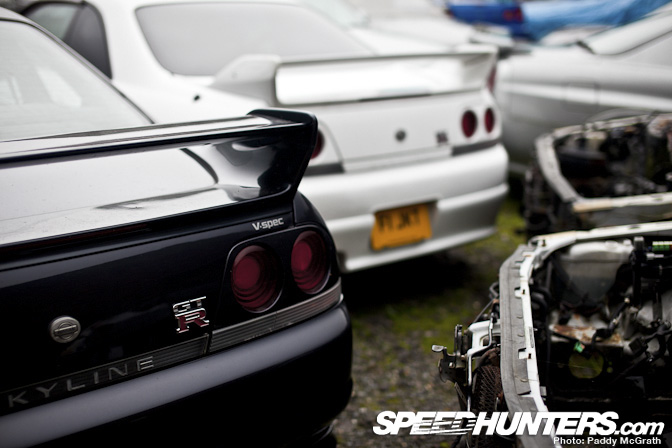 The only good looking R33 Skyline, the GT-R.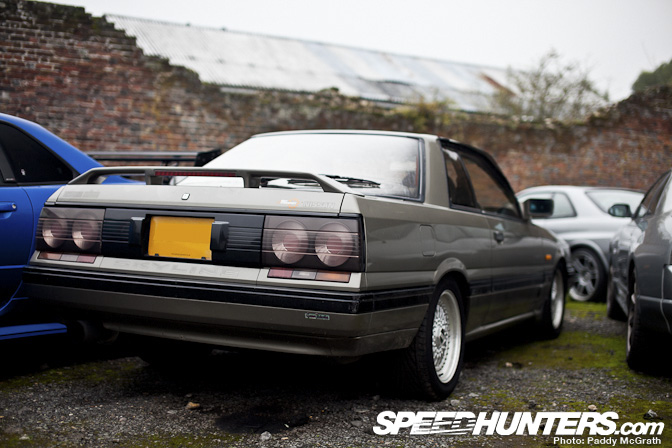 Abbey Motorsport boss Tony Gillam's daily driver, an R31 Skyline.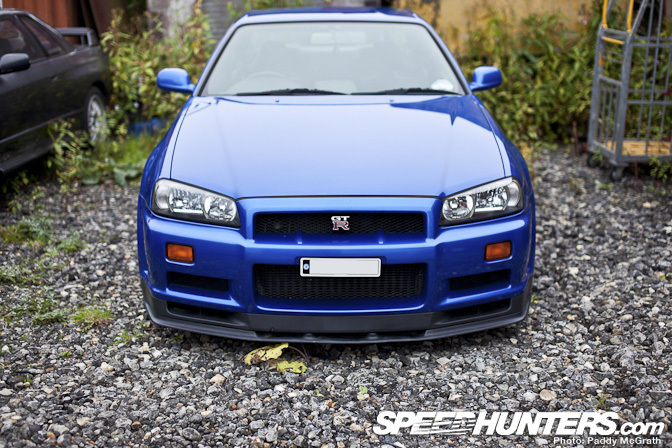 I think it's fair to say the R34 GT-R in Bayside Blue is still the ultimate JDM car for many of us.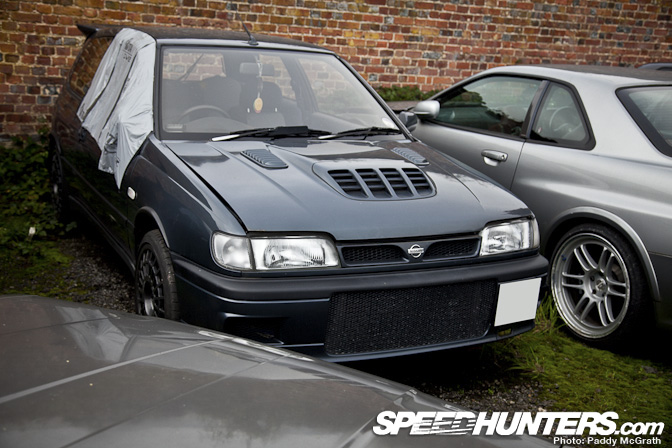 A WIP Pulsar GTI-R beside another R34 GT-R on Enkei wheels.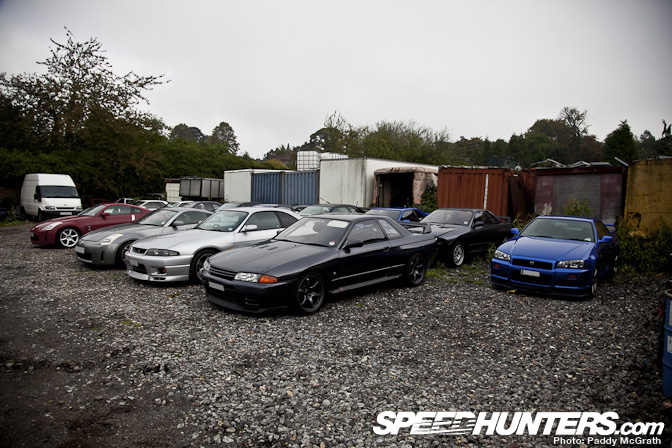 Although it may not be the most explosive story we've ever run, I hope it's at least visually stimulating enough to kill a few moments that you should of spent working / studying / doing something productive !
-
Paddy McGrath