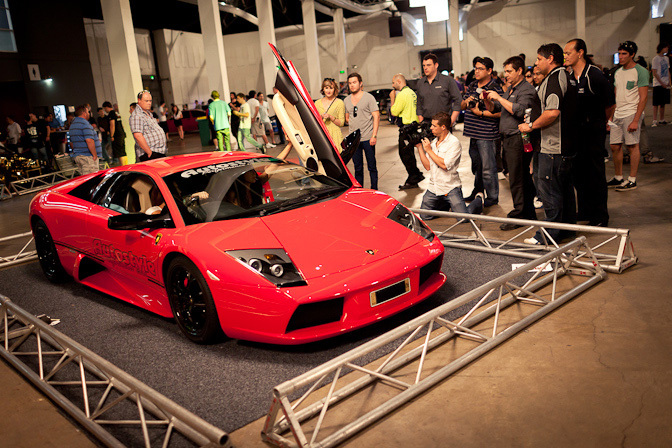 One of the last things on my agenda before I set off for Vancouver was to work with EA's Australia offfice on the Need for Speed On Tour event, which was held on Thursday. To launch the new Need for Speed Hot Pursuit game, the team decided to stage a car show and concert rolled into one. Although my legs feel like they're about to fall off (straight after the event was Auto Salon's Final Battle) it was certainly worth it!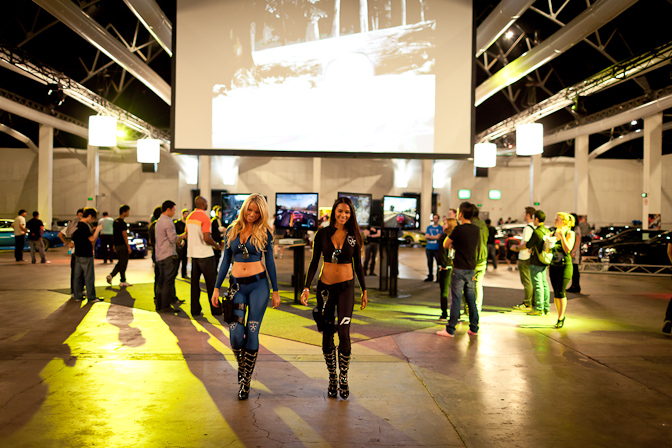 Sydney's Need for Speed On Tour took over both venues at Fox Studios. In the Royal Hall of Industries would be a car meet…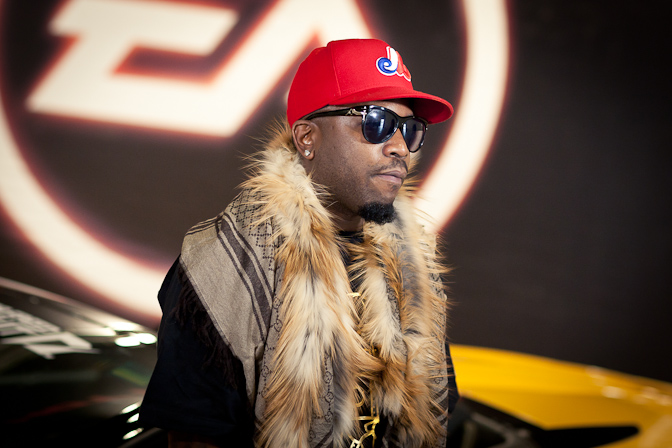 …While straight after was a concert headlined by Outkast's Big Boi in the Hordern Pavilion. Ex ASM Editor William Ng (who had his K20A DC2R and AE86 Levin on show) got me into Outkast's ATLiens back in high school, so it was cool to see Big Boi perform live!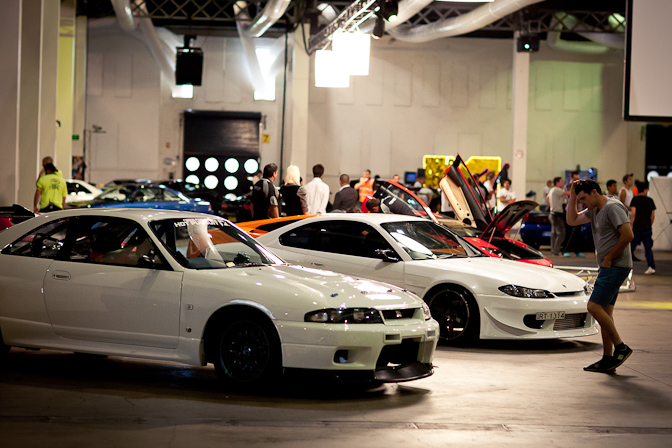 My job was to source the cars. Finding 80 cars on a work day was certainly tricky, but a lot of the guys took the day off (or called in sick) to take part. Thanks guys!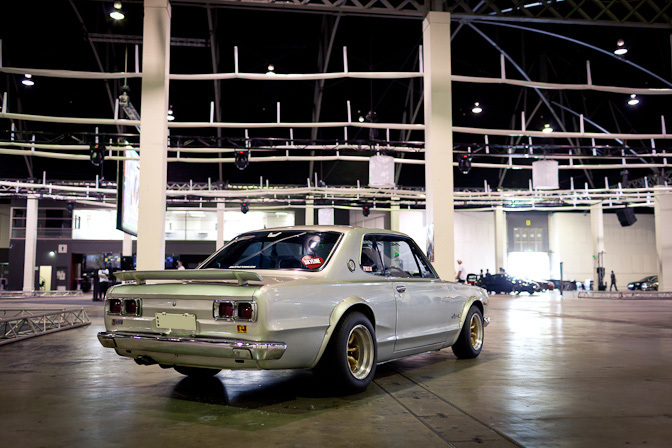 We took most of these photos during the bump-in so crowds wouldn't get in the way of the cars.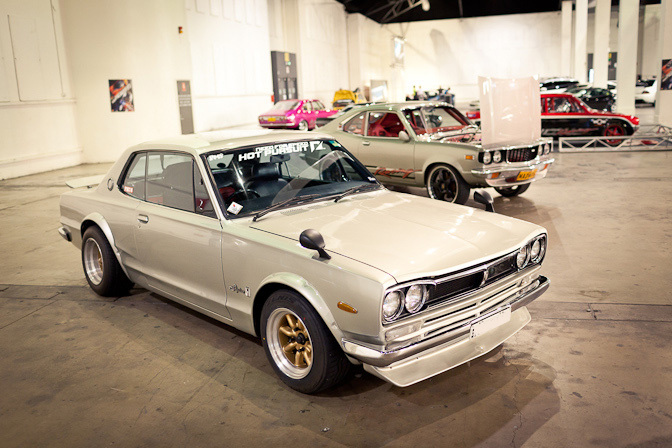 Some Japanese classics were represented with Kevin's Hakosuka alongside an RX-3, R100, TA22 and an RX-2.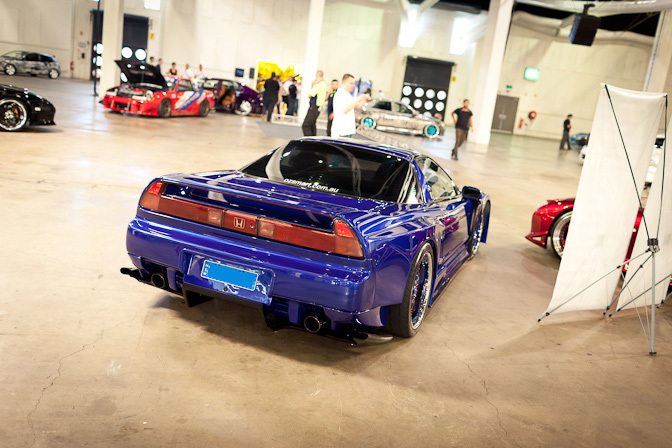 Despite being 20 years old, the NSX shape still looks fantastic…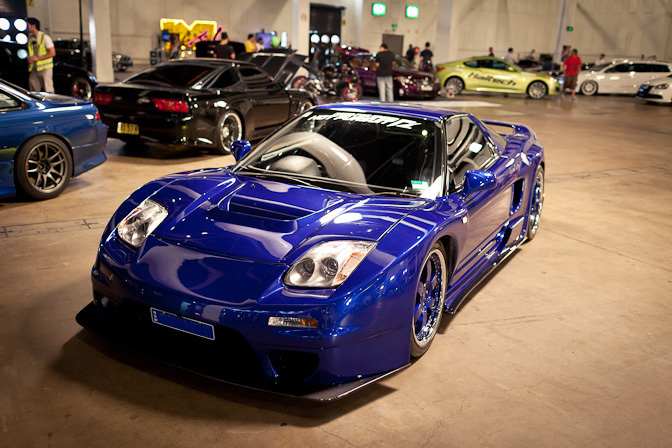 …Especially when it's fitted with Sorcery's wide-body kit.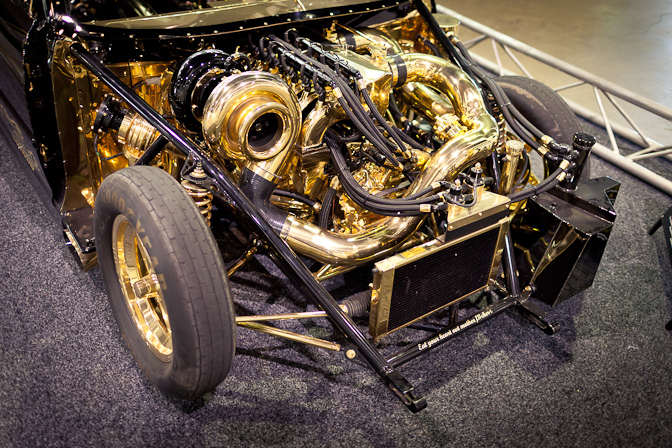 Queen St brought along their gold-plated, 2000hp quad rotor BMW drag car…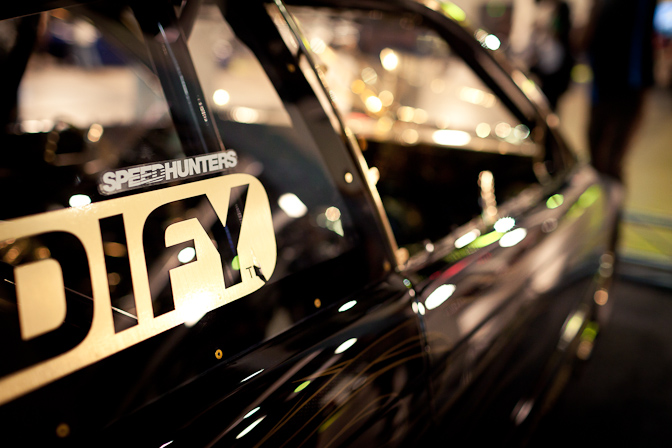 …Which proudly sports Speedhunters stickers!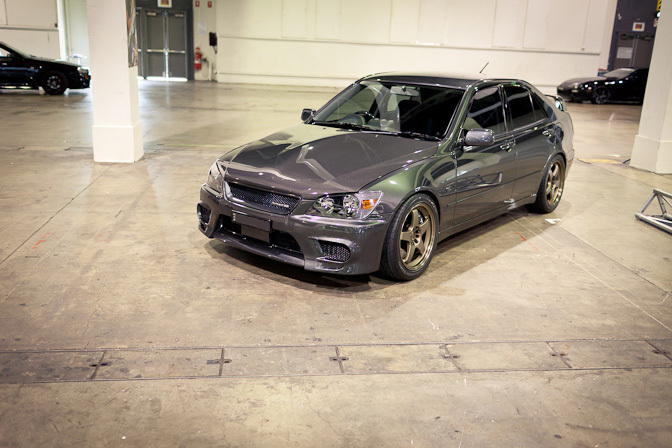 Australia received the XE10 under the Lexus brand. Glenn Austin imported an Altezza RS200Z instead, which he has modified with some mouth-watering top shelf parts. Its spec sheet is certainly impressive, including TRD ITBs, MoTeC M800 ecu, TRD gear set, RAYS rims, TRD brake kit, Tein RS coilovers and TTE swaybars.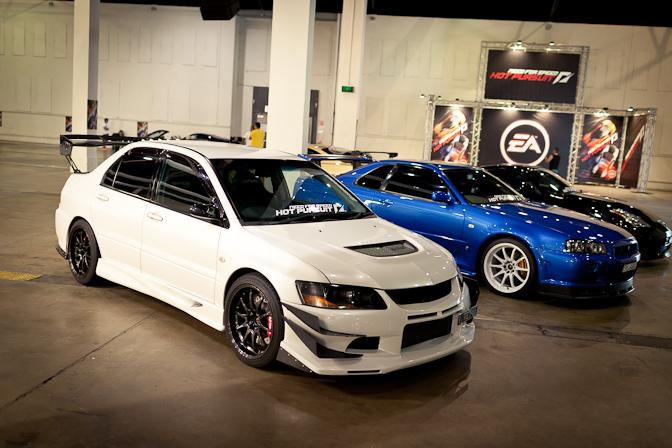 IS Motor Racing brought along an EVO VII, R34 GT-R V-Spec and a tuned 350Z.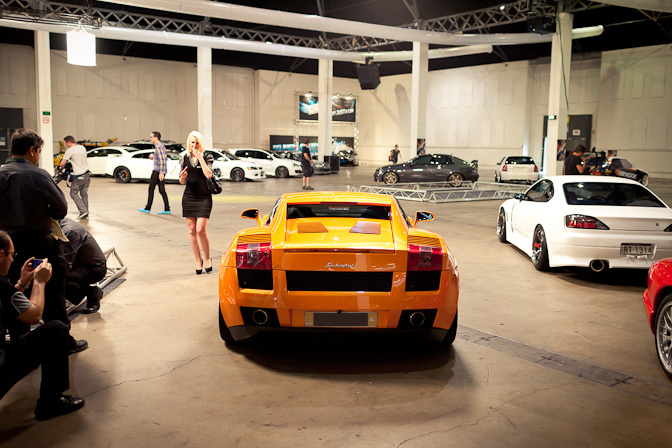 Autostyle arrived with four exotics, including this Gallardo.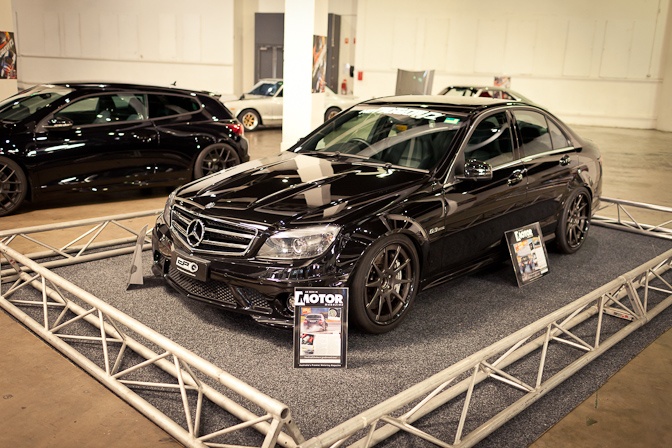 City Performance's modified C63 AMG – fresh from competing in Motor Magazine's Hot Tuner Challenge – was on display.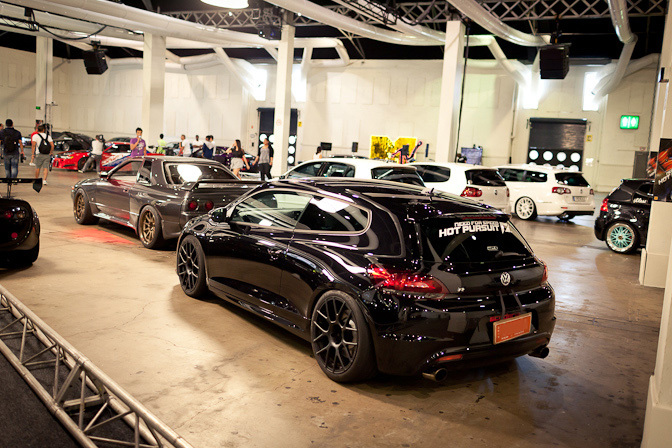 This is one of the first VW Sciroccos in Australia, so to see it already modified grabbed plenty of attention.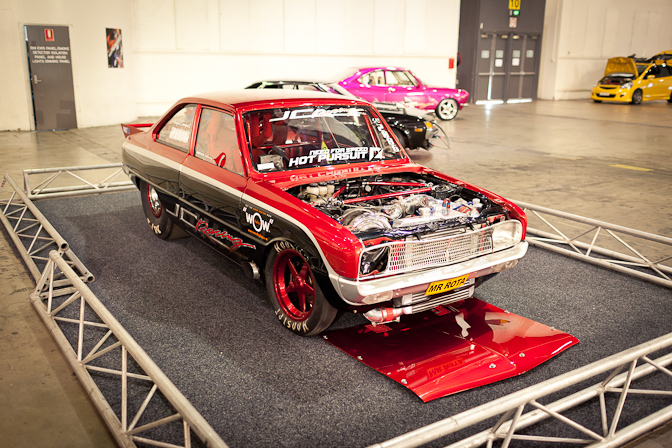 You'll no doubt recognize JC Racing's R100 drag car that Dino and Rod featured.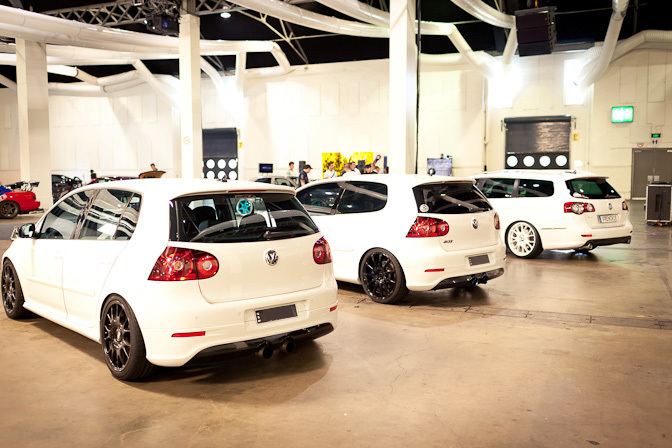 The VWGolf.net.au community brought along some of their members' rides.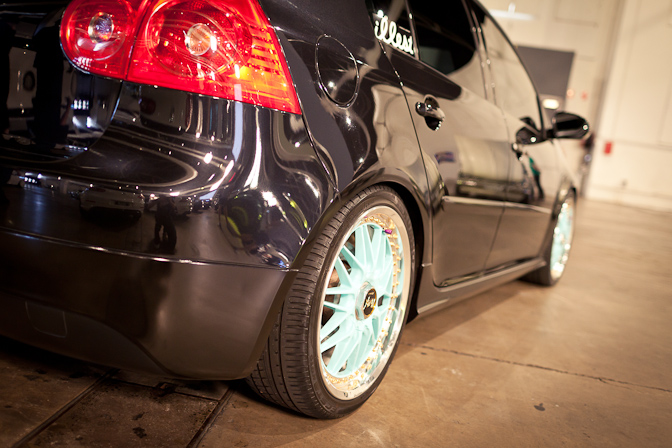 This Golf made the trek down from Queensland (an 8 hour drive) just for the event. Now that's dedication!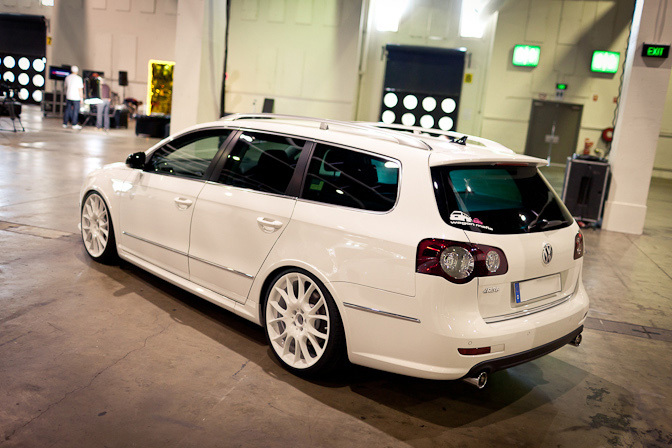 This R36 on 20-inch BBS CK rims is a perfect fit for our Haulers & Sedan theme.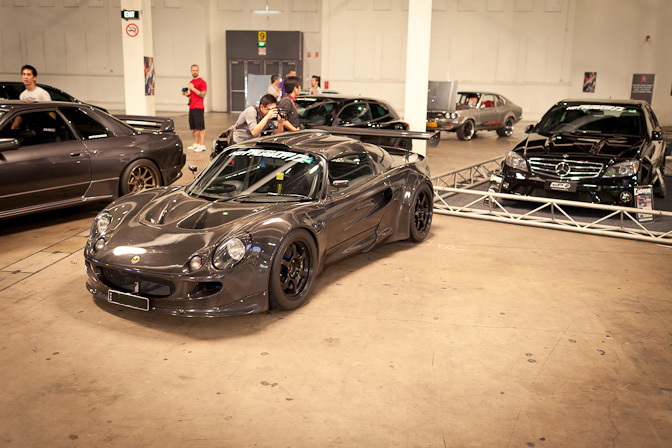 And this is AP's weekend racer. His daily, a 500hp Golf, was also on display.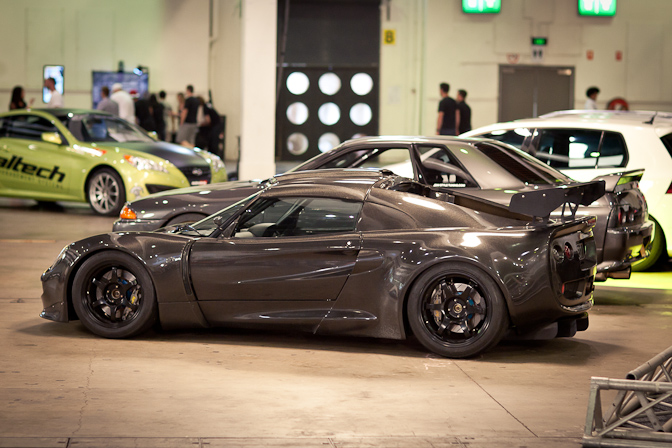 Complete with a carbon fiber body. Love how it's been left unpainted.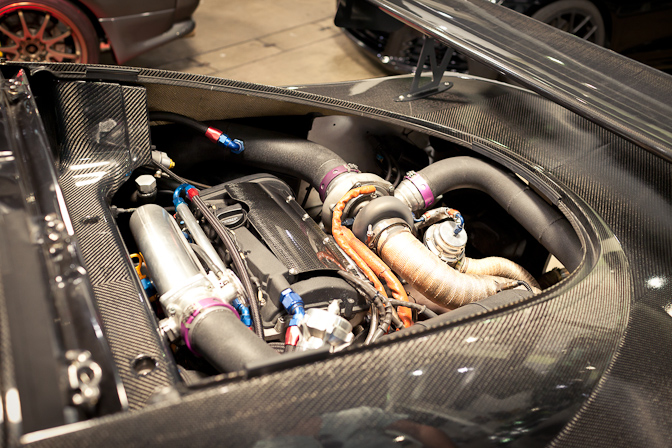 While a small snail has been added to its heart.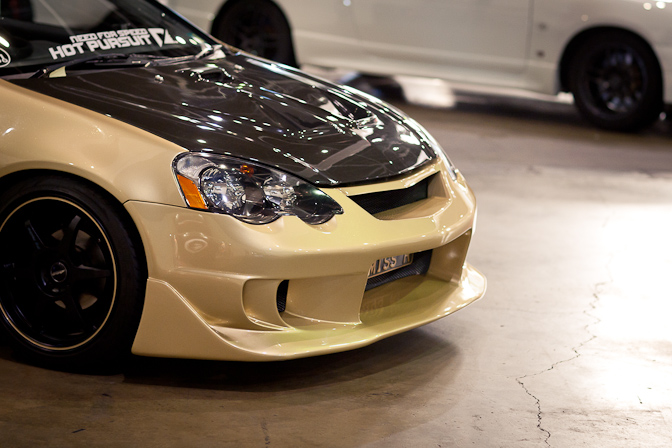 Natalie's stroked DC5 Integra Type R pumps out over 270hp at the front wheels. And that's naturally aspirated!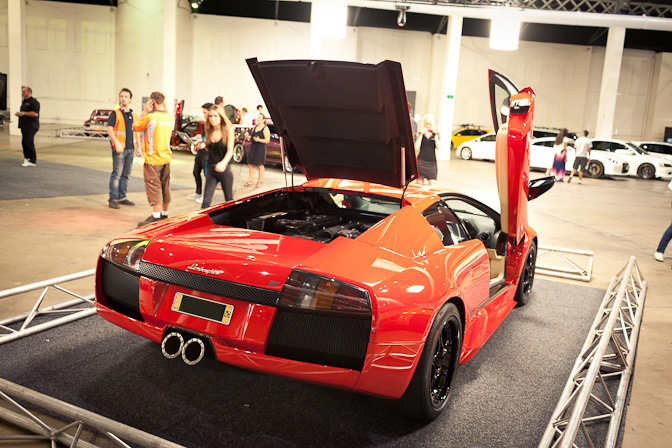 Black shoes on a red Murcielago.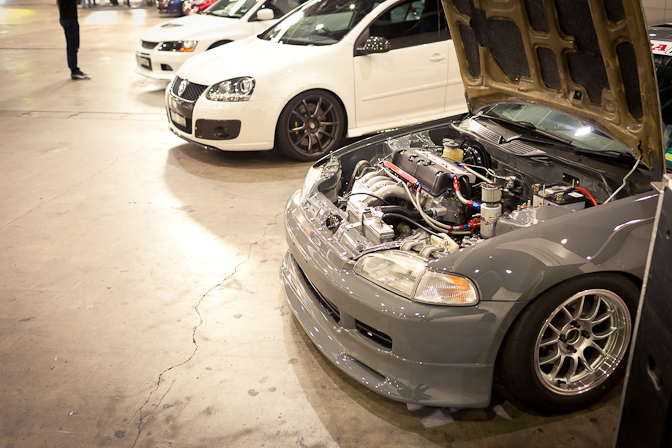 Yonas' all-motor EG Civic is well known in Australian Honda circles, primarily because it's an 11sec sleeper.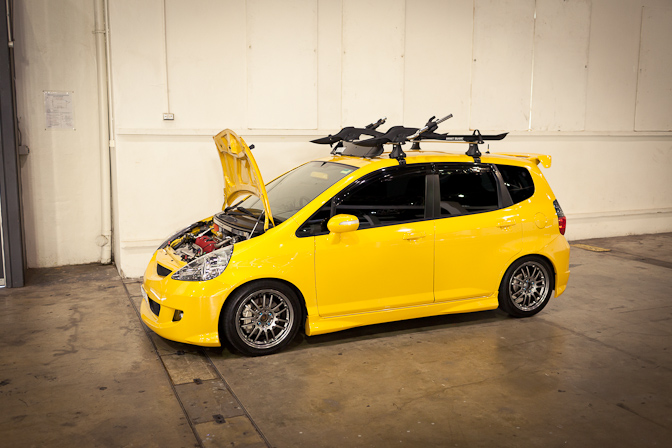 This Honda Fit – sold in Australia as the Jazz – featured a Mugen kit, RE30s, Carbonetic brakes and Bride seats…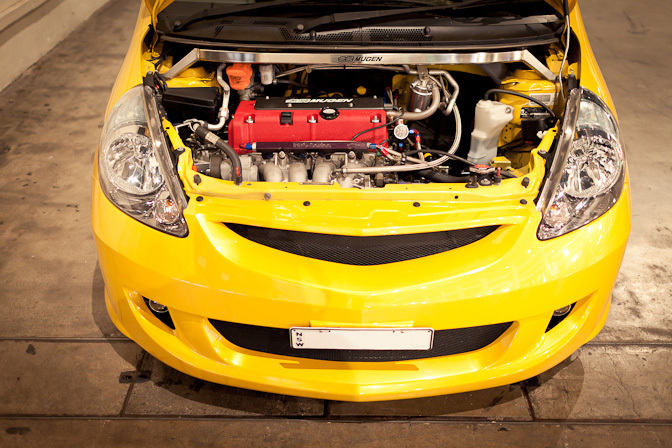 …As well as a K20A conversion from a JDM DC5 Integra Type R. It used to have ITBs before switching back to make it more streetable.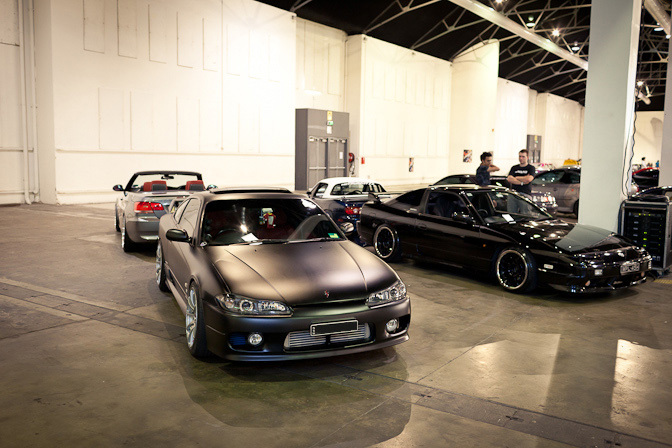 Satin black S15 on Advans alongside a black on black 180SX.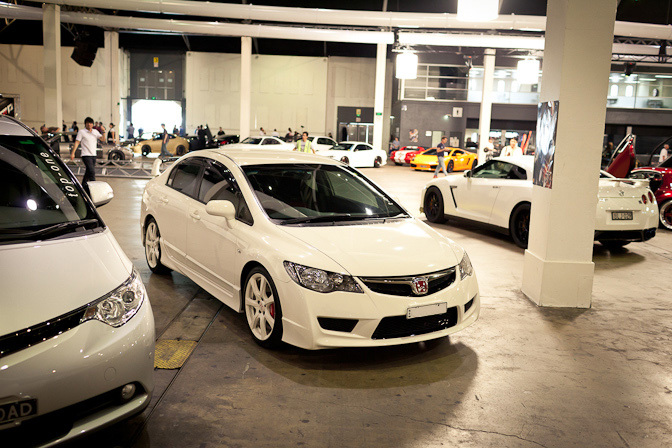 Here's a rare sight in Australia: a genuine FD2 Honda Civic Type R…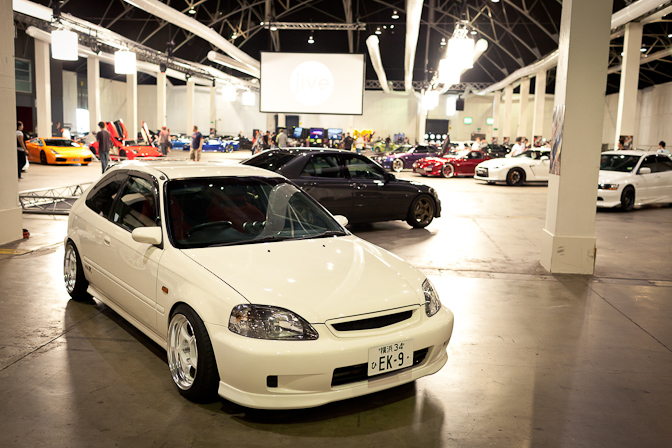 ….As well as a bonafide EK9 Type R on Enkei J-Speeds.
- Charles Kha
Photos by Mark Pakula, Joseph H ui, Michael Papandrea