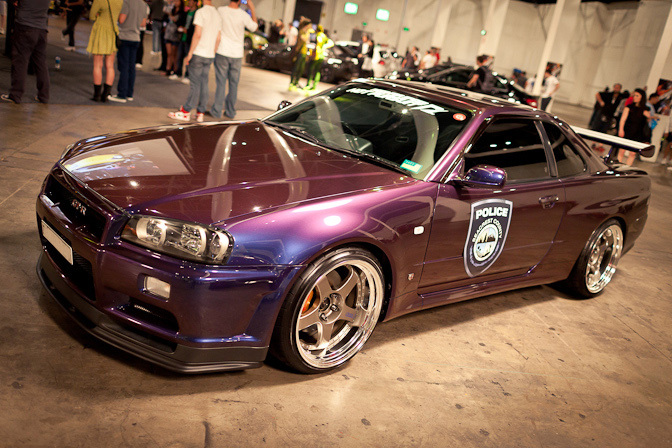 Continuing on from the previous post, here's more of the cars that were on show at Need for Speed On Tour Sydney.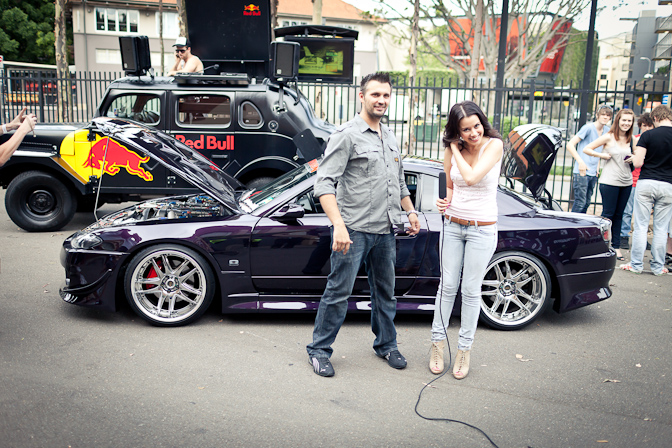 Motive's Andrew Hawkins and host Annette Melton in front of Jason's hard-tuned S15.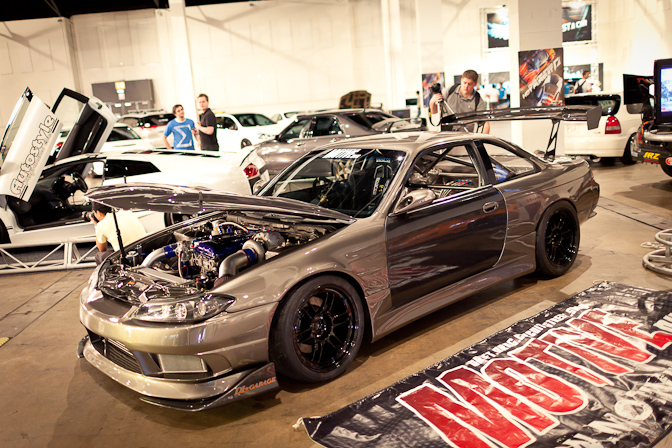 And here's the latest incarnation of their JET-200 S14.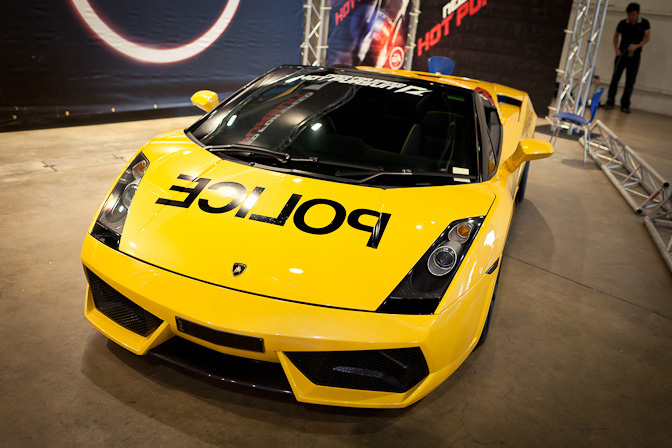 Nico's flame-spitting Lambo Gallardo.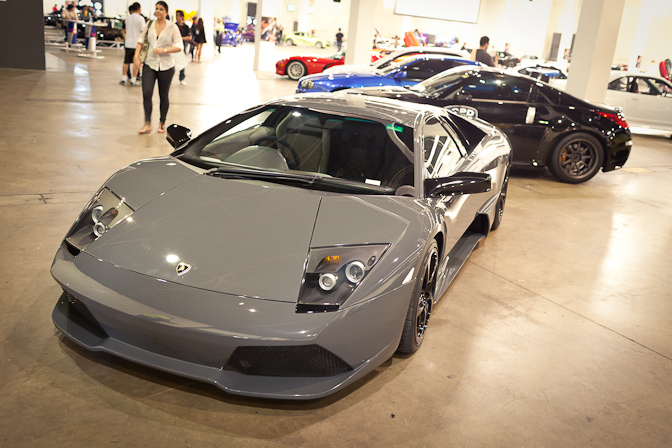 Lamborghini Australia kindly lent us a Murcielago LP640.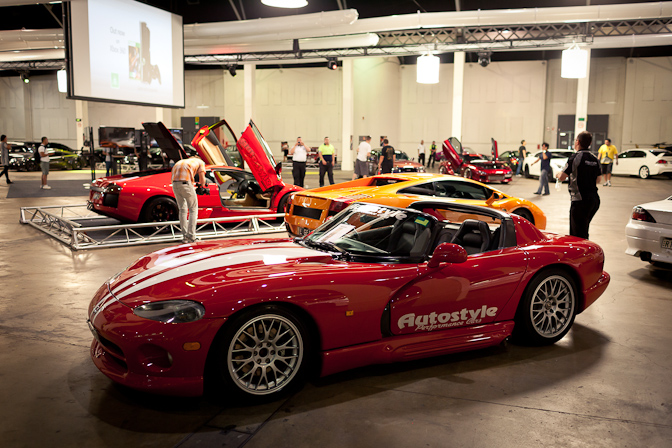 Vipers are seldomly seen on Sydney's streets.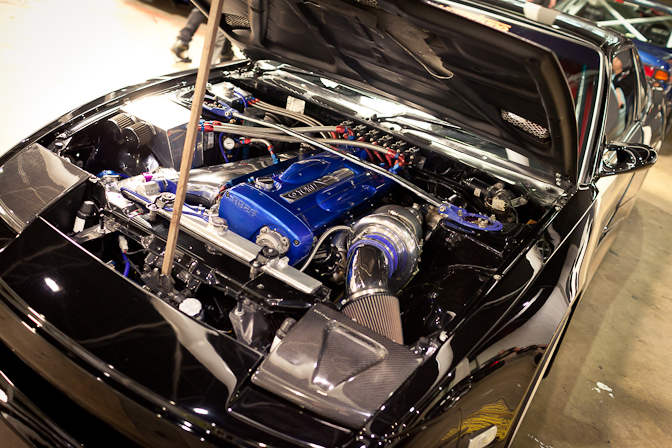 This is one tough wide-body 180SX, featuring an RB26 and high-mount turbo. Expect a feature on this car in the future.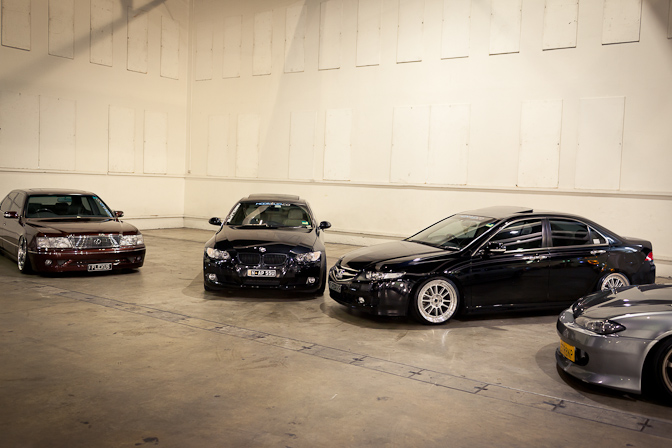 Awesome VIP Lexus rubbing shoulders with its fellow hookitup.co brethren.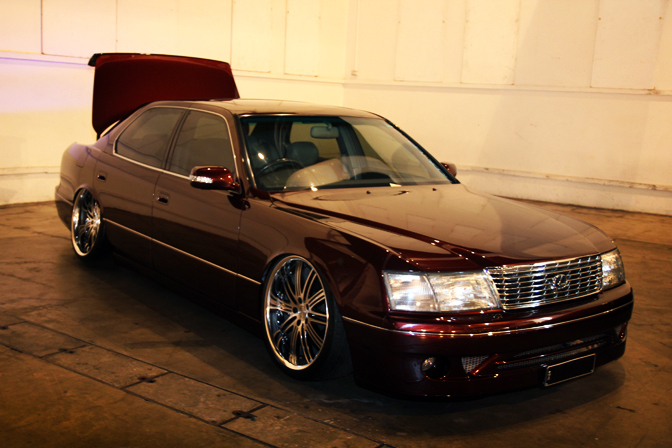 Here's a closer look at it.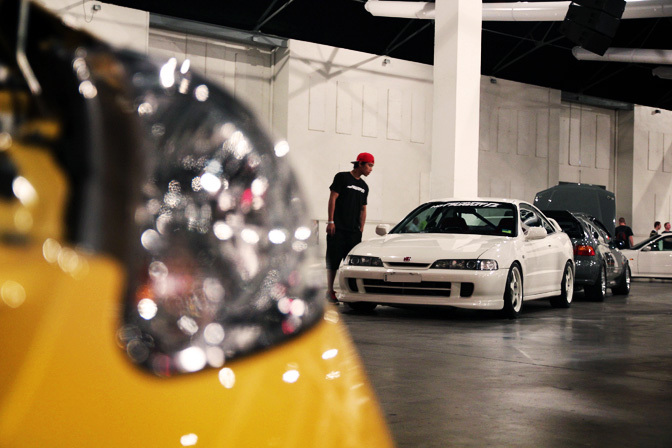 Regamasters always look good on Hondas.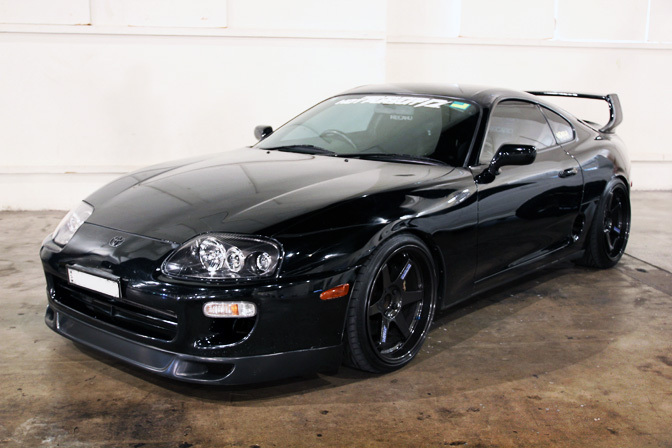 It seems every time I see Shane's Toyota Supra it has a different set of wheels. Currently it's on a set of 19×10.5 black TE37s.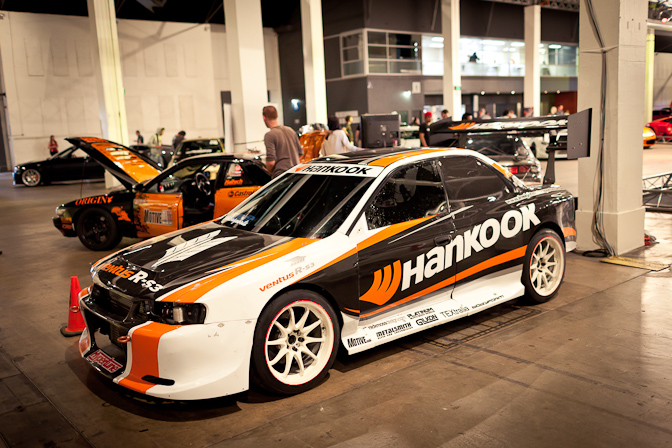 Hankook Australia's carbon-bodied WRX, which is currently in its testing phase, was wheeled out for one of its first public viewings.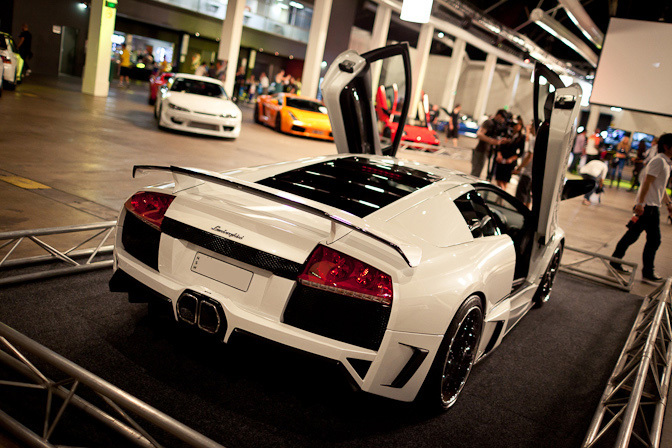 Check out this Lamborghini Murcielago with over AUD$100k in modifications, including the Veilside Premier 4509 kit (one of 300 produced).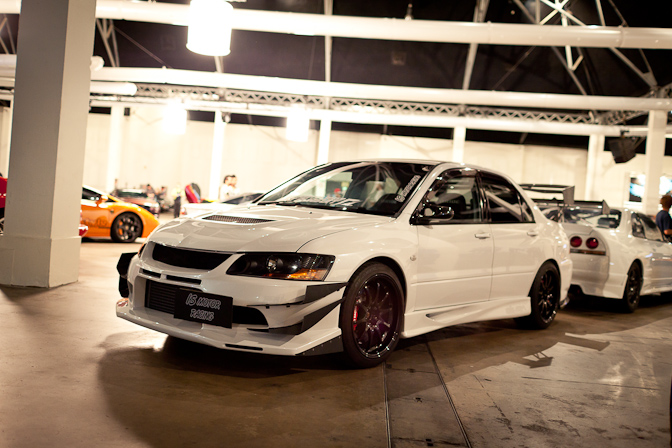 Sydney has a strong EVO following which churn out some pretty potent street cars.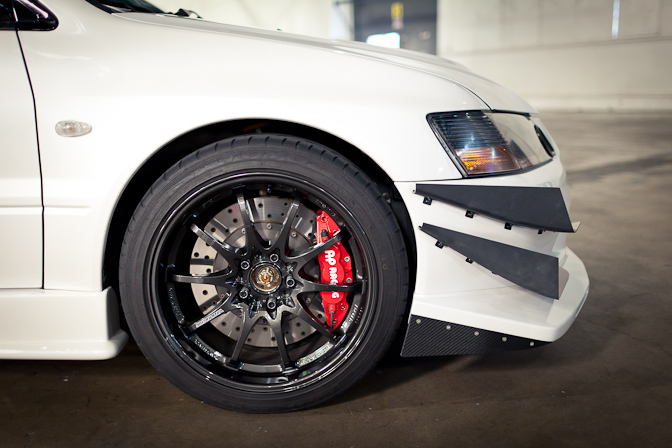 Many of them are built for weekend bouts at Sydney's Eastern Creek and Wakefield race tracks.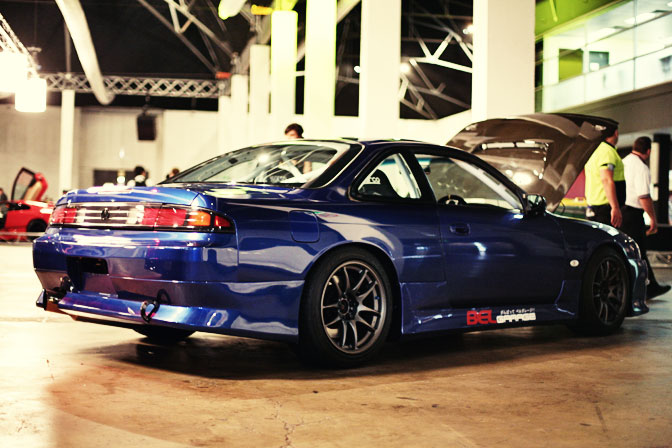 BEL Garage showed off their blue S14, which is making the transition from street to dedicated track car.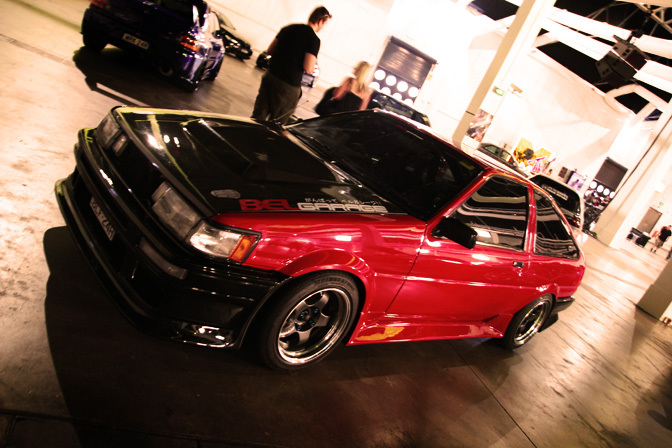 William Ng's AE86 Levin, which will soon go under the knife for an F20C transplant.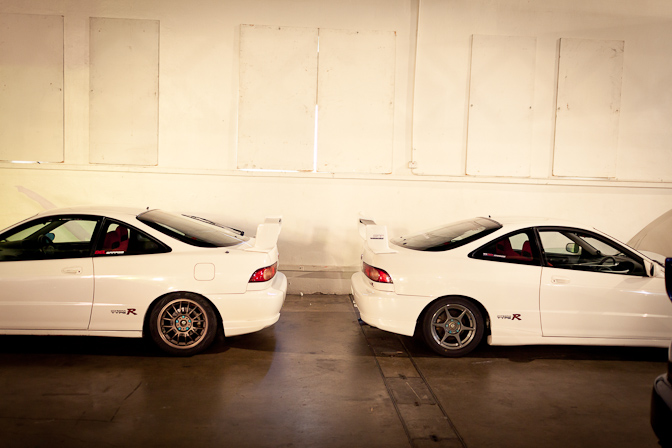 Twin Championship White DC2Rs, one with a K-series swap and the other with a B18C and ITBs.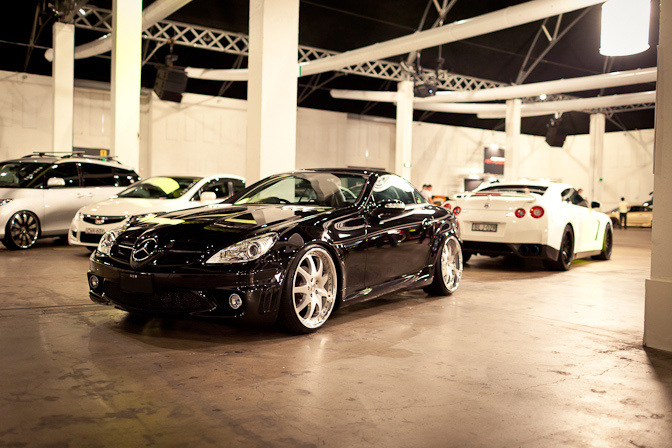 Auto Technik's tidy SLK on iForged rims.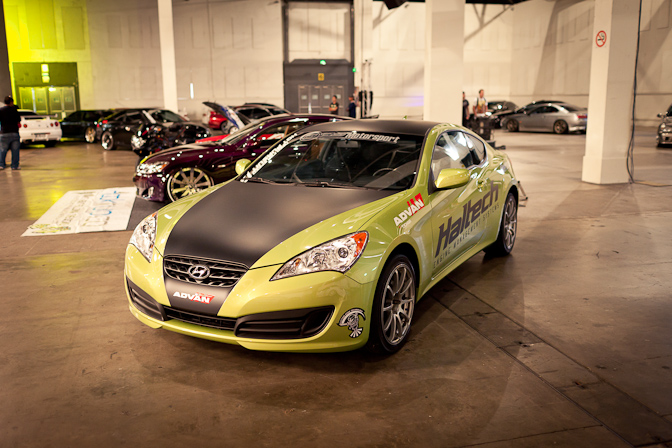 Haltech have imported a Hyundai Genesis for R&D purposes. It still had a Detroit numberplate on the rear and they added the satin black and Advan wheels the morning of the event!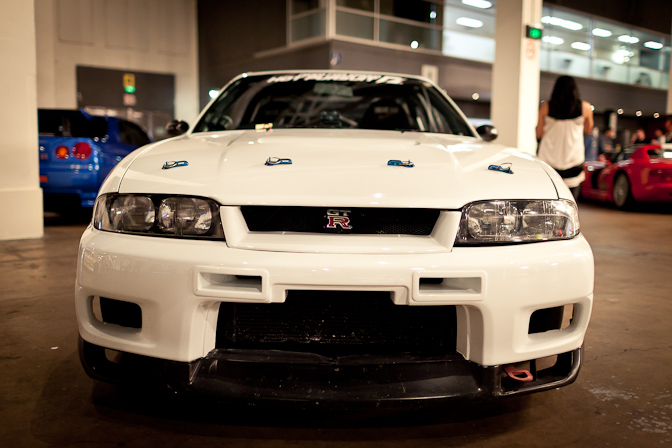 Ex V8 Supercar driver Jose Fernandez had this track R33 GT-R on display.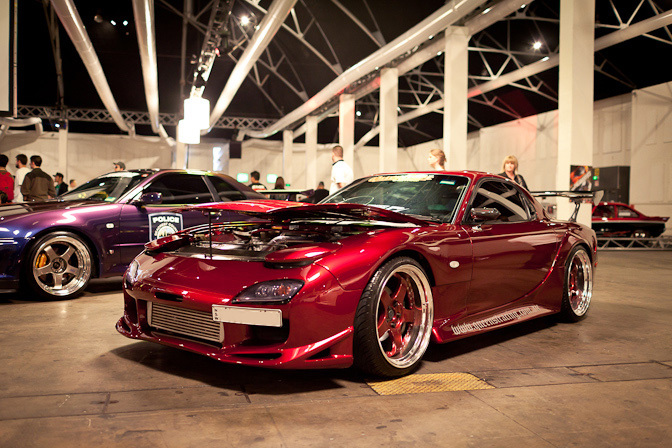 Aaron King brought along his candy red FD RX-7.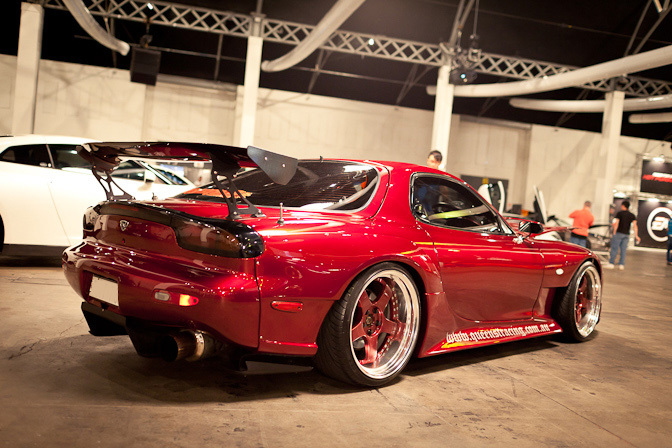 I love the FD's timeless lines especially when it's wide-body with a diffuser.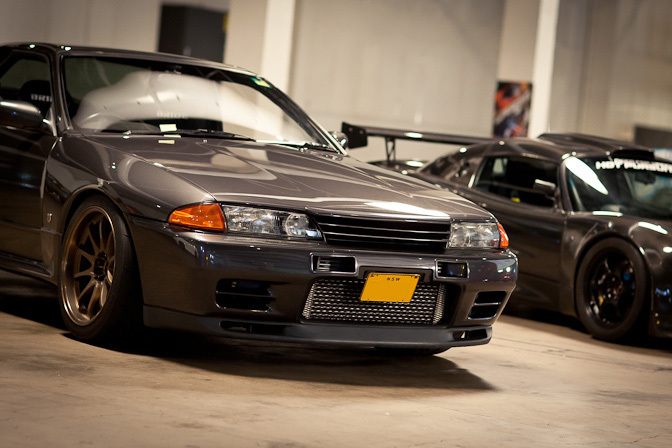 Designer Justin Fox, who founded the JDM Style Tuning community, brought along his hardcore R32 GT-R. He's taken a few of its more serious mods off so that it was more street friendly…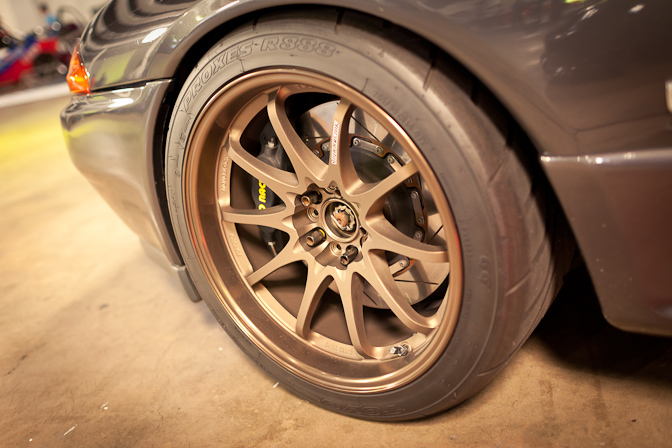 …Although some things like the 6-piston front and 4-piston rear AP Racing brakes have remained on the car.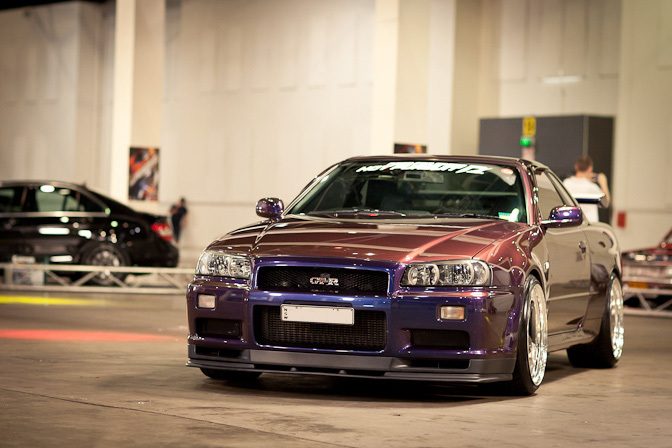 Sorry I couldn't help myself from including another pic of Derek Pham's R34!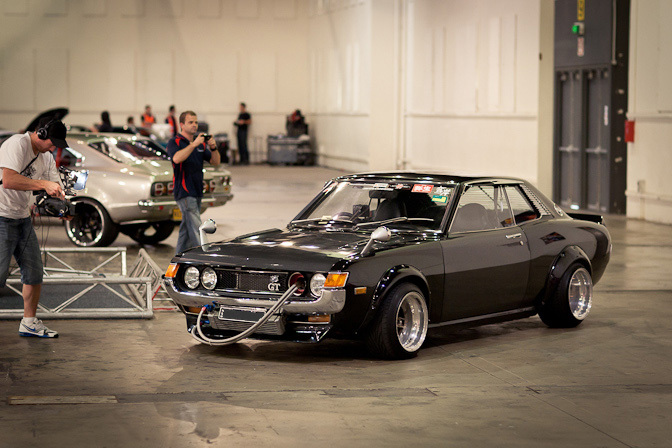 Alfonso's TA22 Celica is still a favorite of ours. It's worth mentioning that the paint isn't mis-matched: Fonz has fitted carbon doors to his Celica.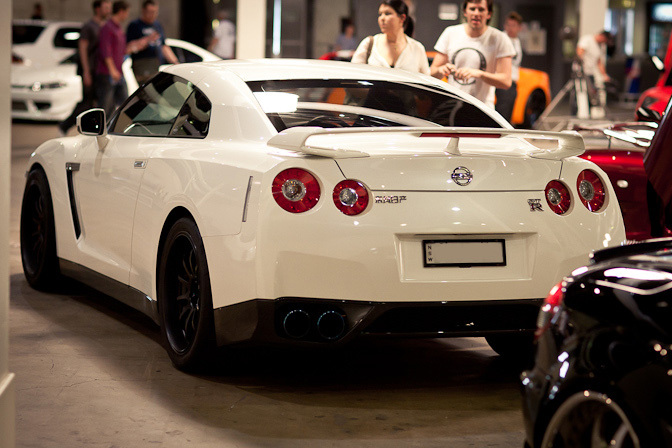 Top One brought along a customer's R35 featuring Advan rims and titanium exhaust.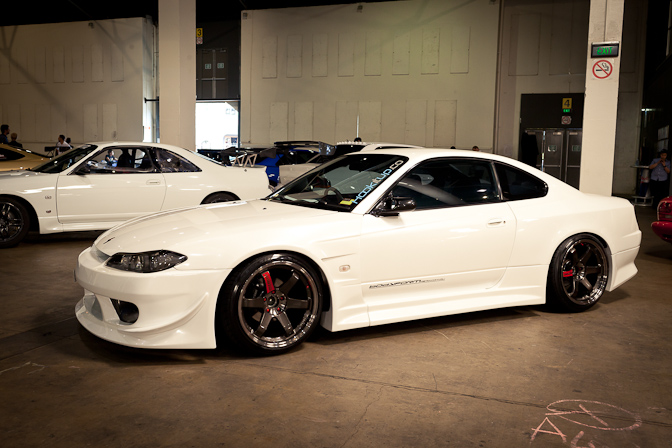 Well executed street S15 with Vertex Ridge kit and TE37SLs.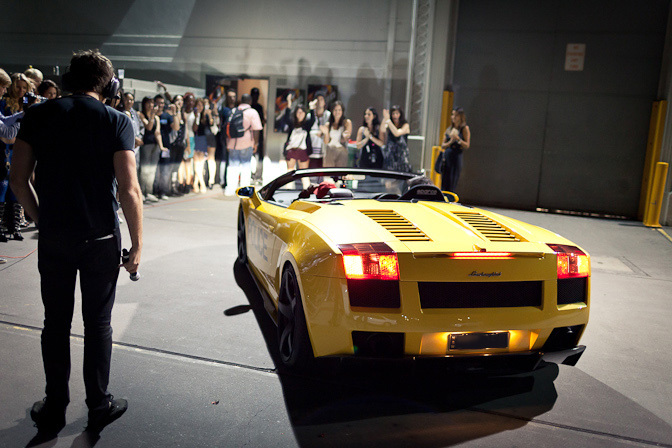 After the car show wrapped up it was time for Big Boi to perform on stage.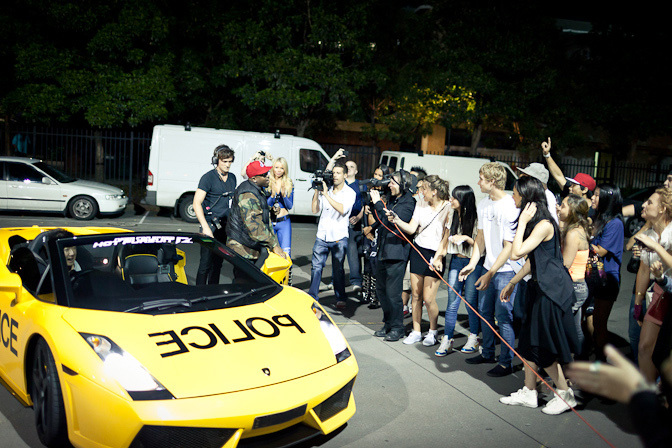 Here he arrives backstage in a Gallardo.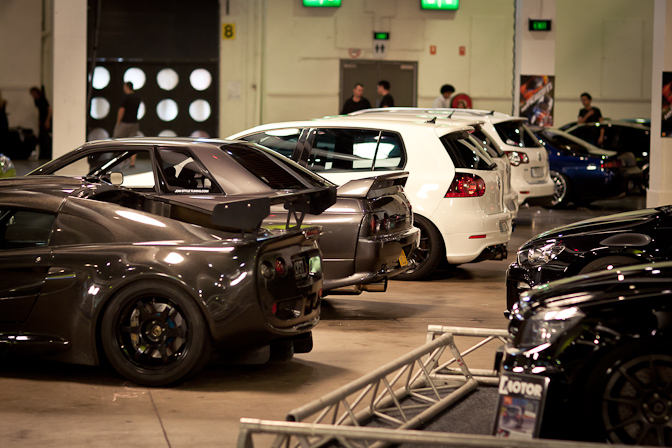 Need for Speed On Tour was a great event for me personally; it was almost like a good bye to a huge group of friends before I embark on my adventures with EA over in Vancouver. With 80 cars taking part it was impossible to have photos of every car that took part, but I hope it was an enjoyable event for all!
- Charles Kha
Photos by Mark Pakula, Joseph H ui, Michael Papandrea