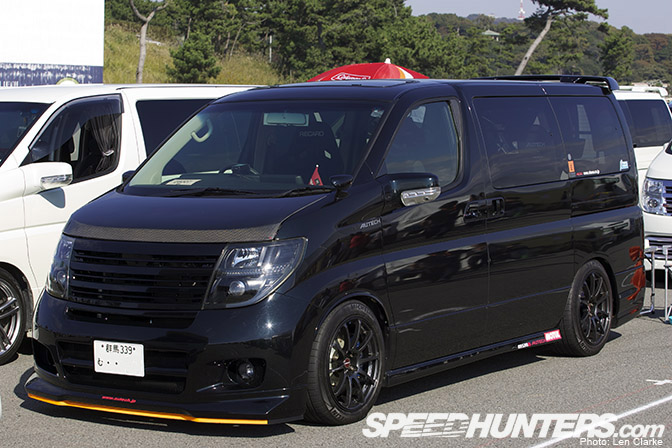 Following on in the spirit of this month's theme at Speedhunters, the plethora of vans at the Autech Owners' Meeting was pretty impressive. Made up almost entirely of Nissan's Elgrand model, there were a few Serena and Rider examples as well.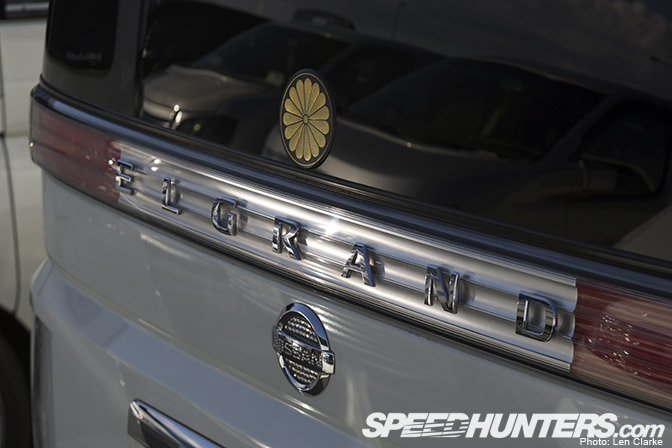 The mark above the Nissan logo, a chrysanthemum, is that of the Japanese government and the Imperial Household. It's also got a sort of 'Japanese Power' connotation.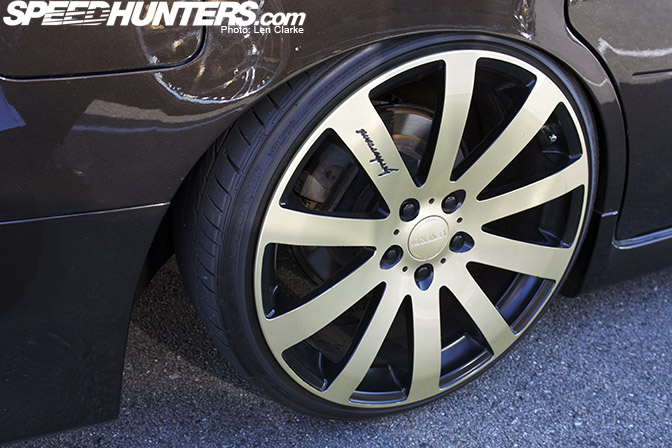 The Venardi wheels on this Elgrand were the most radical of any on display, and look fantastic with those ultra low-profile tyres. In fact the tyres are more like rubber bands wrapped around the giant metal rings.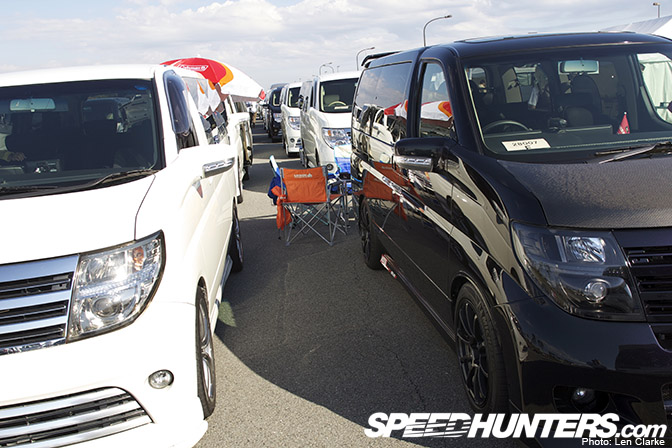 The event had a kind of picnic-like atmosphere, with many of the van owners bringing their families along, opening up the rear doors and having a kind of trailer party.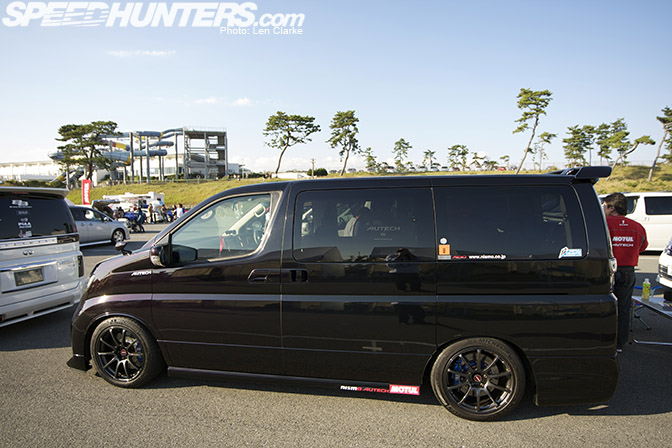 This is the same hauler as in the opening shot, my favourite van on the day. It was all very tastefully done, with a nod to Nissan's racing activities as seen in the CALSONIC and NISMO stickers.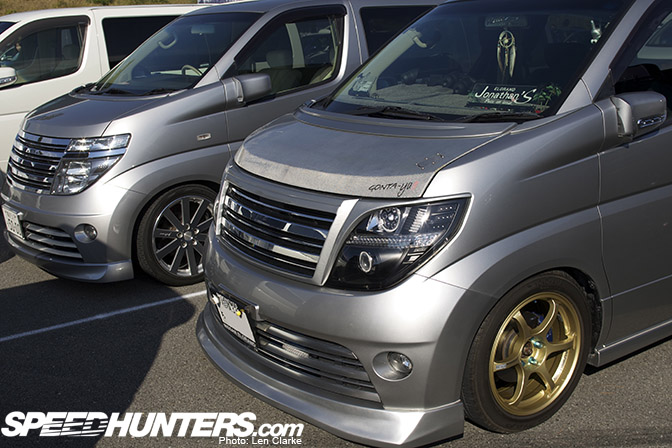 There was an endless variety of wheels, body kits, light covers and wraps, and in the case of this ride, a carbon fibre hood. The Elgrand can be made into a superbly aggressive looking ride. I like!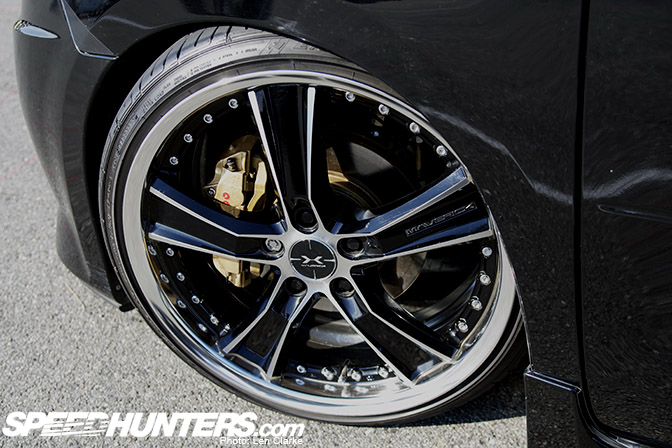 These 24 inch monsters are from Maverick, and featured on three or four of the Elgrands in the parking lot. Other no-joke components such as the Brembo anchors make a serious statement.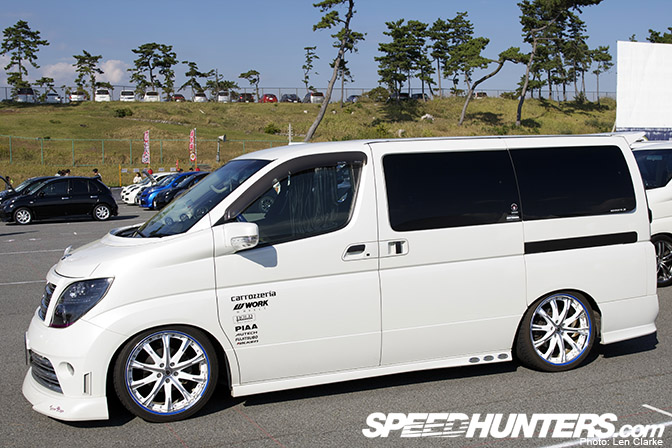 Riding on WORK mounts, this Elgrand really looked tough. I recently heard from one auto industry insider that van sales are now so strong among buyers with families, they've had to adapt their marketing strategies to suit this burgeoning sector. And of course sales of passenger cars have plummeted with the same demographic.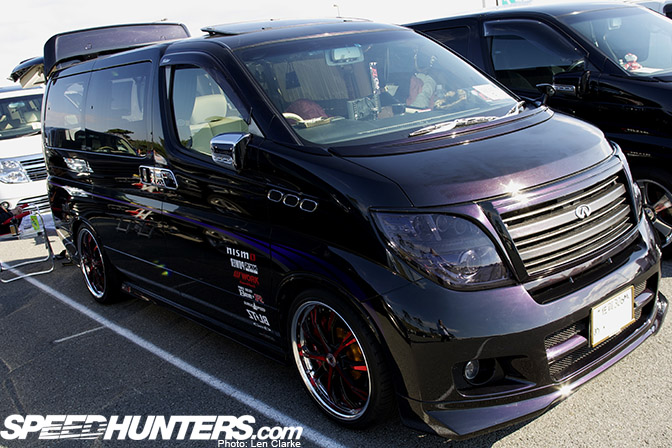 One reason for this is the level of comfort in these vehicles. Some experts say that once these buyers get into a van, they just don't go back to cars. The Infiniti badge on the hood of this example is quite cool. It's a brand not sold in Japan, though many of the models in the Infiiniti lineup are available under the Nissan name.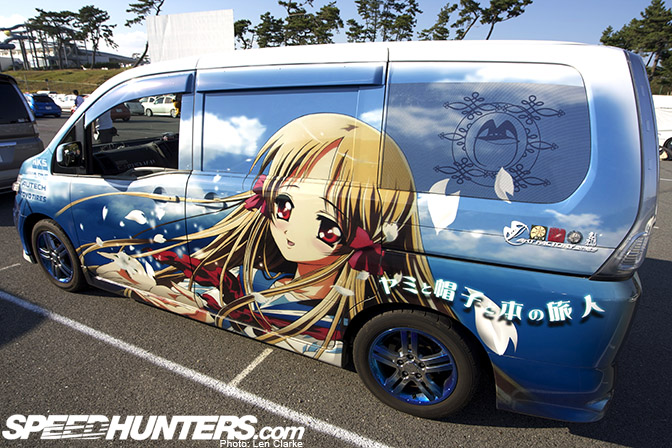 And an 'Itasha' van – first one I've ever seen. Itasha means 'a car that it hurts to look at'. The interior was all done up too, but the owner requested that I not snap an image, saying it wasn't finished.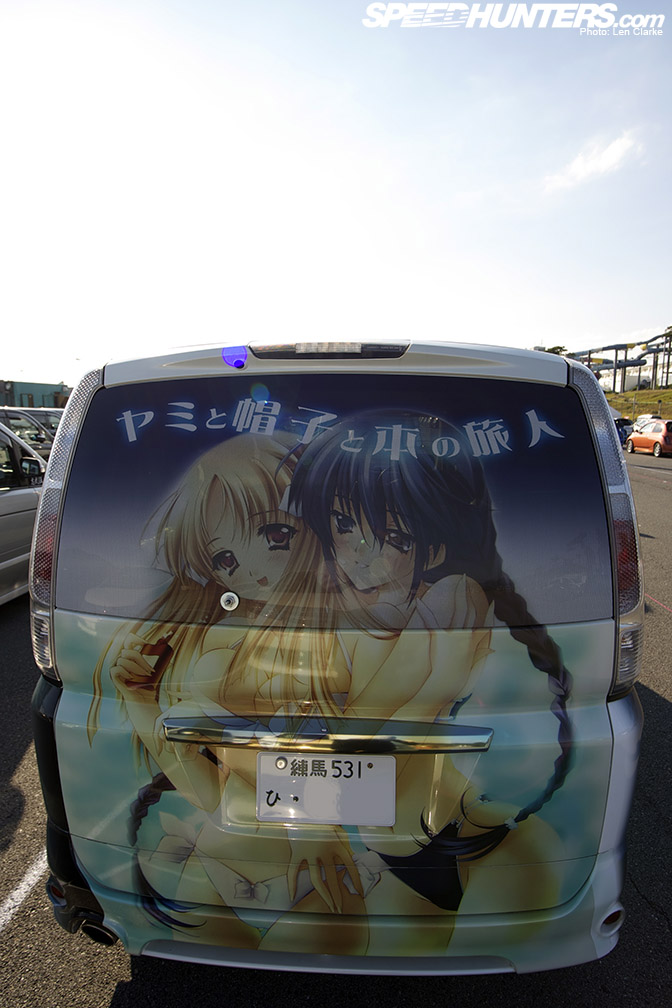 This says 'Yami to Boshi to Hon no Tabibito,' referring to a popular Manga. It means (roughly) 'Yami the traveller with her hat and book.'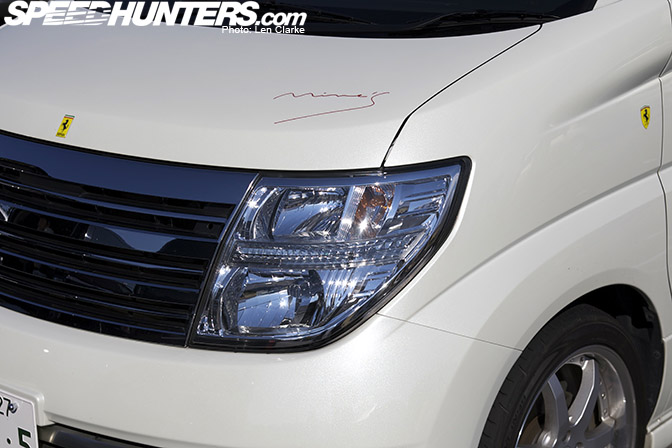 How about this Mine's and Ferrari-badged version – what next?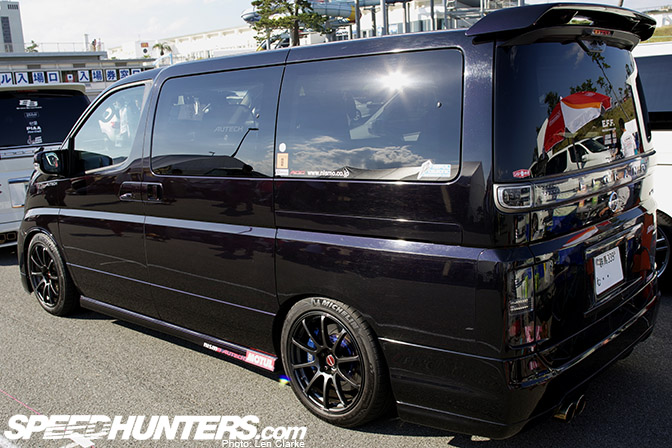 Here's my favourite one again, fantastic looks for a van in my opinion. The cool factor of a car with the luxury of a van. Is this sea-change taking place in other markets? Or are Japanese vans miles ahead of what's offered overseas?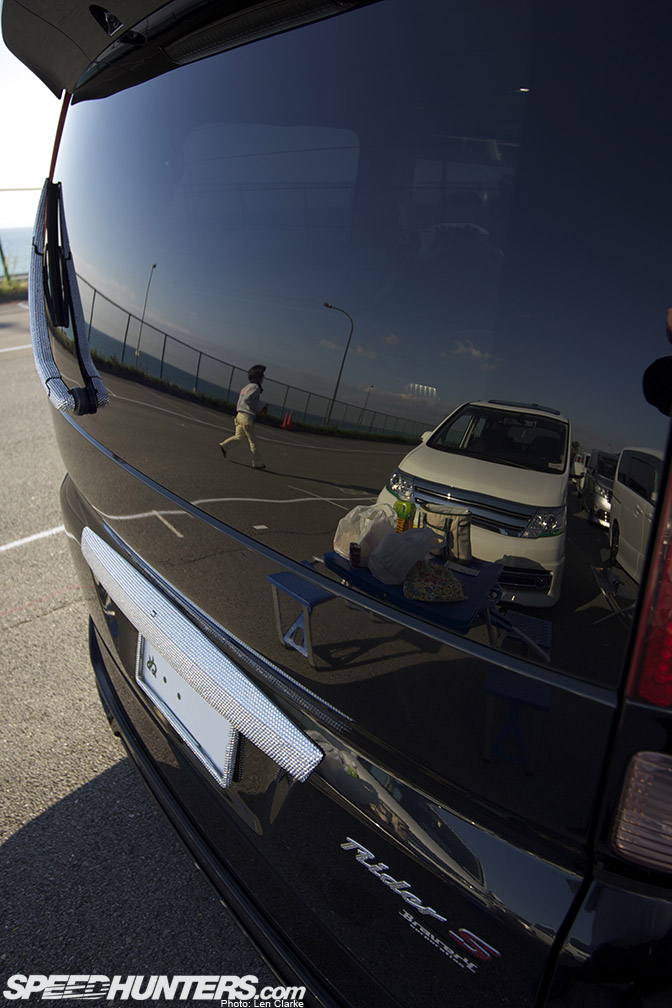 Blinged-out! Take a look at the license plate shroud and rear windshield wiper, all covered in Swarovski-like jewels.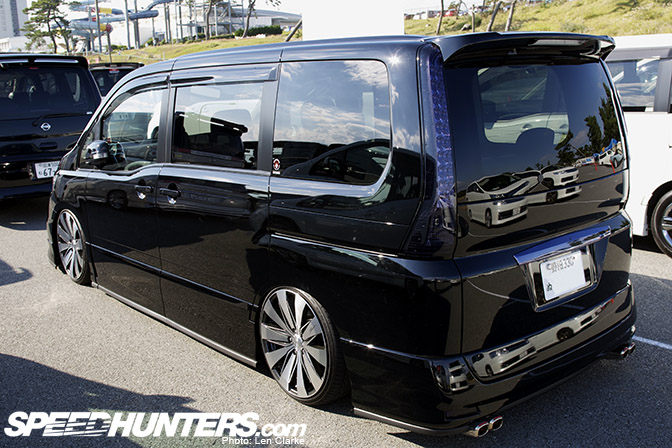 Another van with those Venardi wheels seen earlier, these ones in silver. For a lot of these vans, the customized elements are quite subtle, such as the rear light shroud. You really have to look closely to see some of the work and detail that's gone in to these creations.
Well, that's it for my coverage of this year's Autech Owner's Meeting. It really gave me a new appreciation of the humble van, I'll look at them diferently from now on.
 – Len Clarke