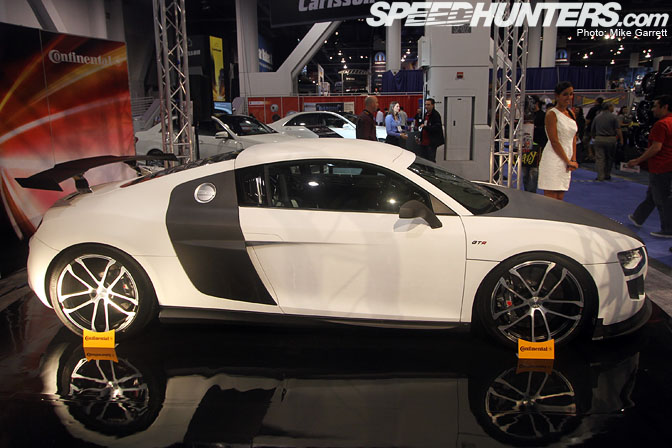 Early November is always a crazy time of year – with SEMA, the VIP Festival, and Super Lap Battle all happening within a week of each other.
On that note, it's time for me to move right along and wrap up my coverage of last week's SEMA Show. Here's one last general look at the show floor.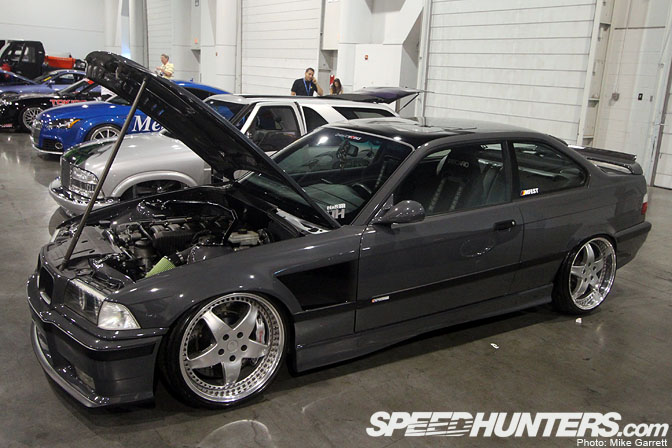 This E36 BMW definitley caught my eye, even though it was hidden way in the corner of one of the display halls.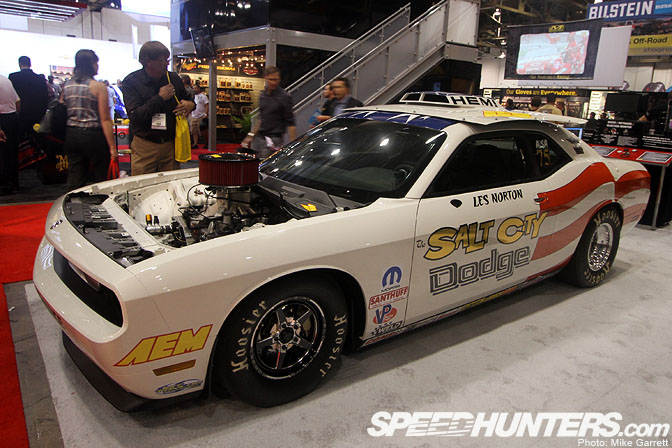 The Salt City Dodge Challenger drag car has that 1960's and '70s era Pro Stock spirit. Groovy.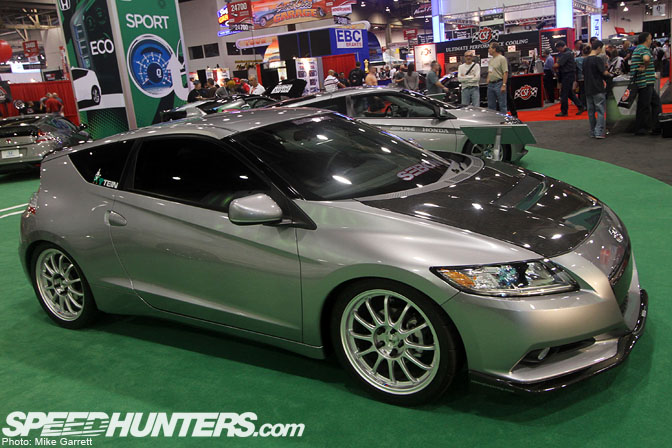 Here's Honda Tuning Magazine's CR-Z project car. Looks pretty promising.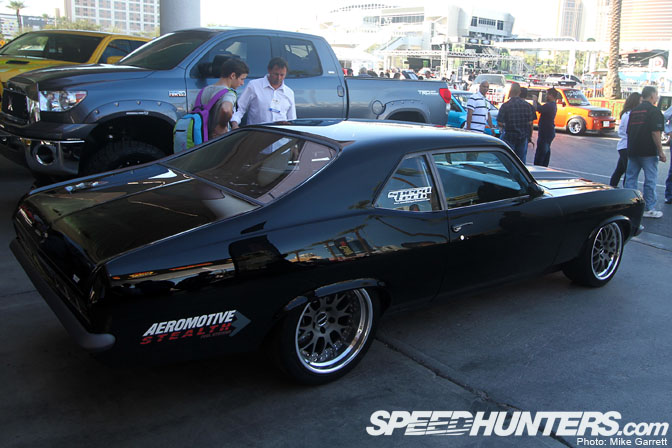 There's a million pro touring Camaros out there, so it's kind of a cool to see a build based on the more blue collar Nova.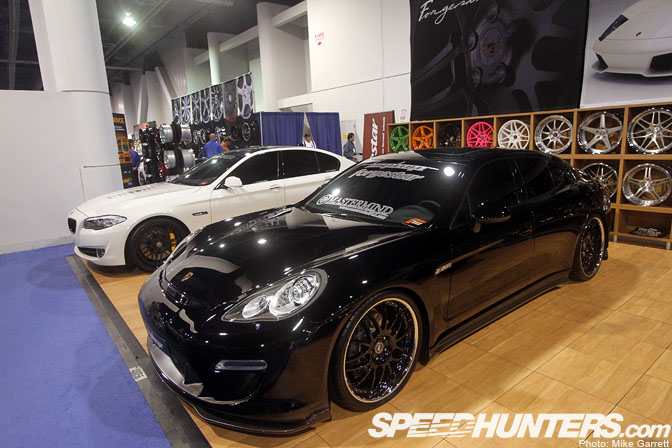 I was expecting to see a lot more Porsche Panameras the show, but I only noticed a couple. This black on black version looks pretty fresh.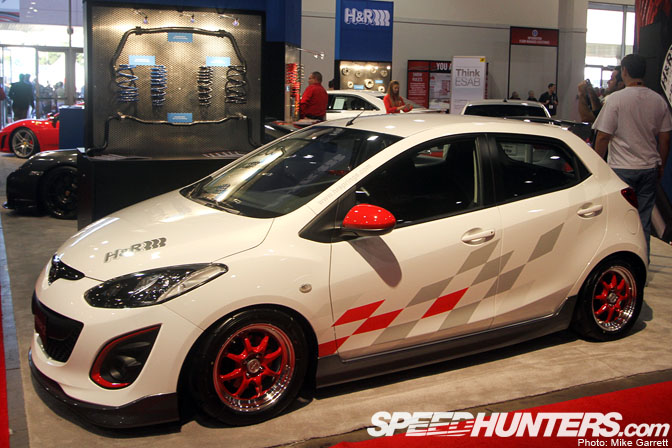 Here's another view of the Mazda2 in H&R's booth. Really love this little car!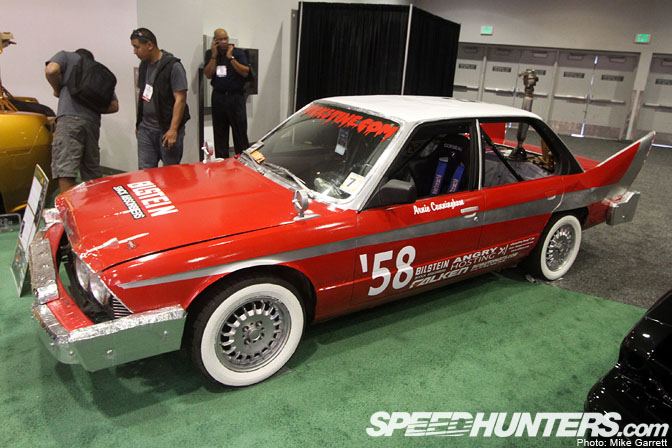 Who says you need a big budget build to generate buzz at SEMA? "Prickstine", the 24 Hours of LeMons racer got the job done no problem.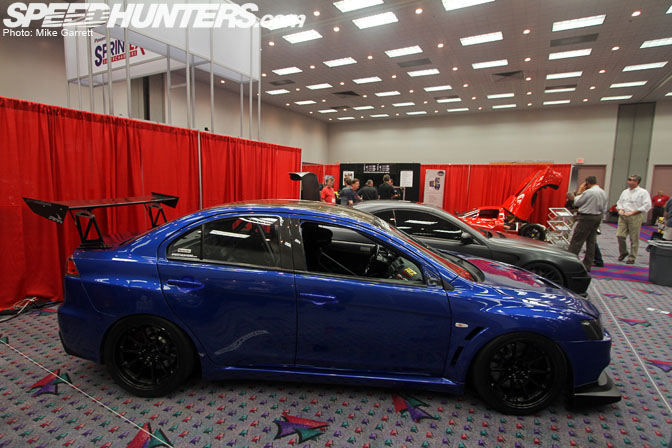 Another car to whet appetites for this week's Super Lap Battle finale at Buttonwillow.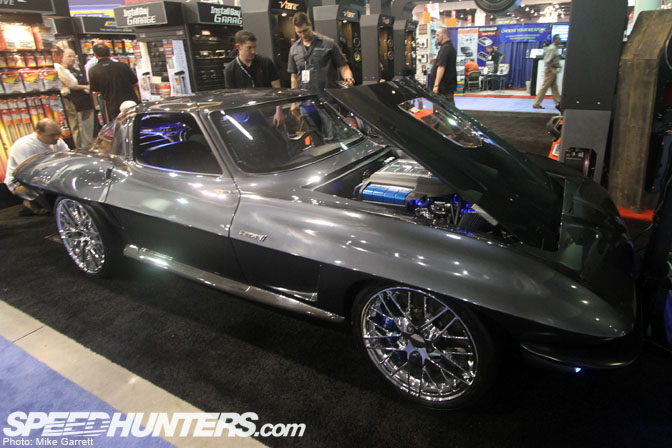 What do you get when you mix a classic Sting Ray with a new 'Vette ZR1? This.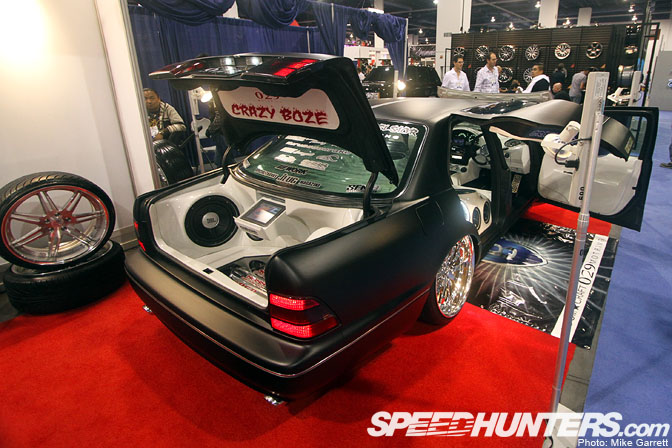 Boom Craft out of Japan was showing this crazy looking gull-wing Celsior. Totally Iced Out.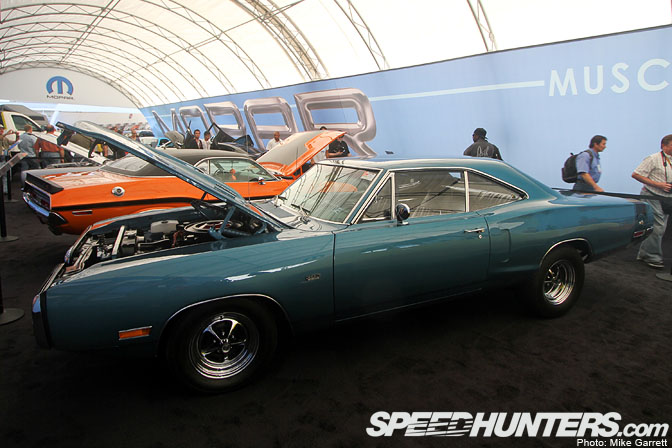 This Super Bee was looking gorgeous in the Mopar Alley display. Sometimes, you just can't go wrong with a full resto.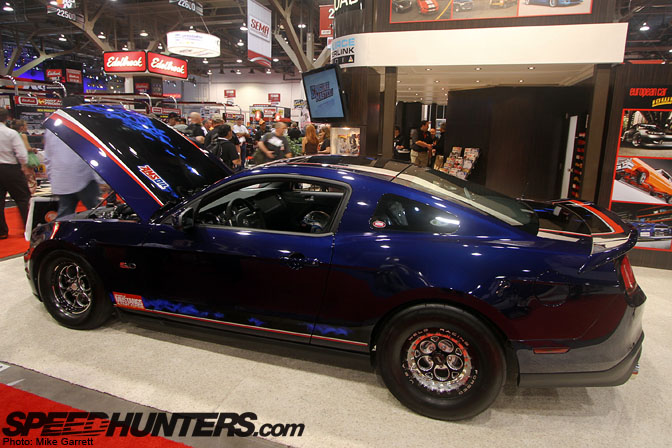 New 5.0 Mustang in full drag trim. I've heard people have been getting some crazy ET's out of these cars.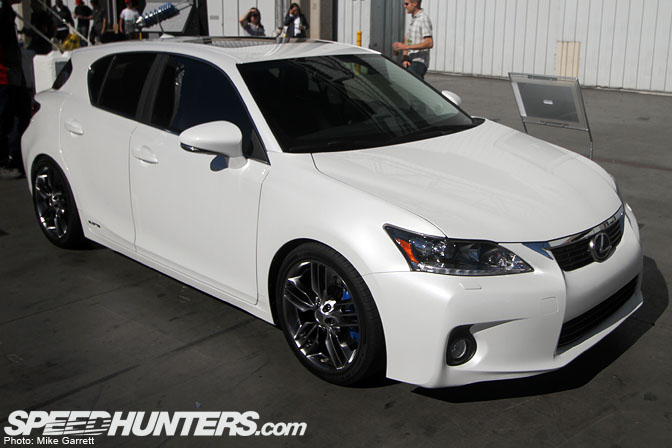 CT200h F Sport model in the Lexus Booth. I think Lexus has done a pretty nice job with the styling on these. Agree?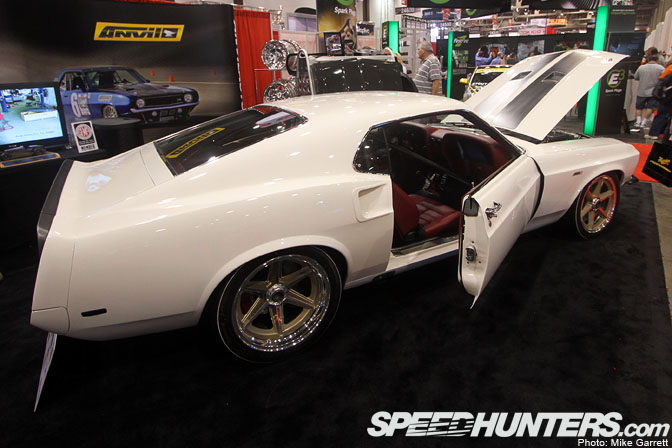 Pretty sweet looking Mustang here, but I can't help but feeling it looks a little "4×4" compared to the RTR-X!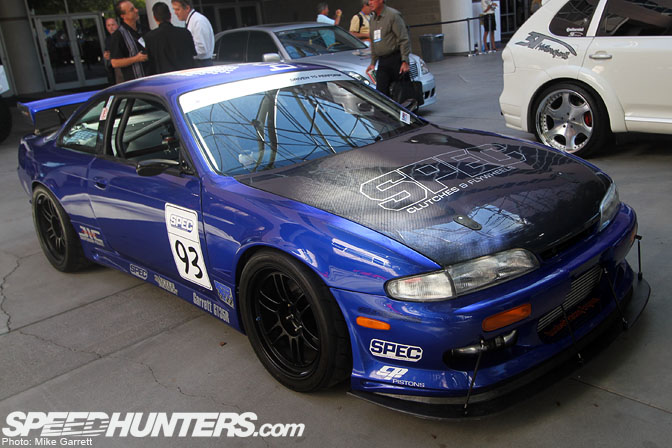 A very functional looking S14 track car in the outdoor display area.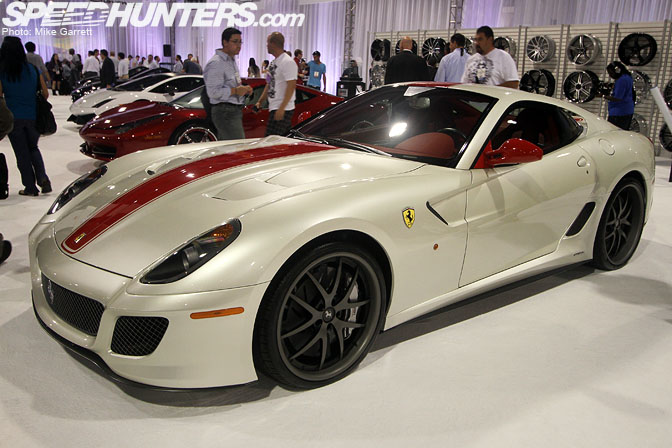 Why not throw in some more high dollar eye candy, just for good measure?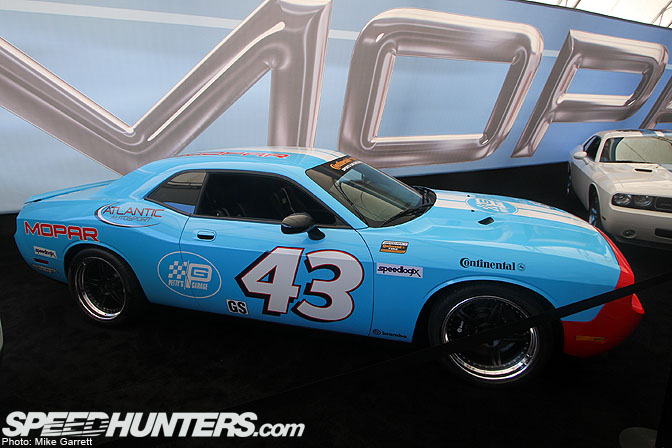 Richard Petty livery on a new Challenger. Very cool.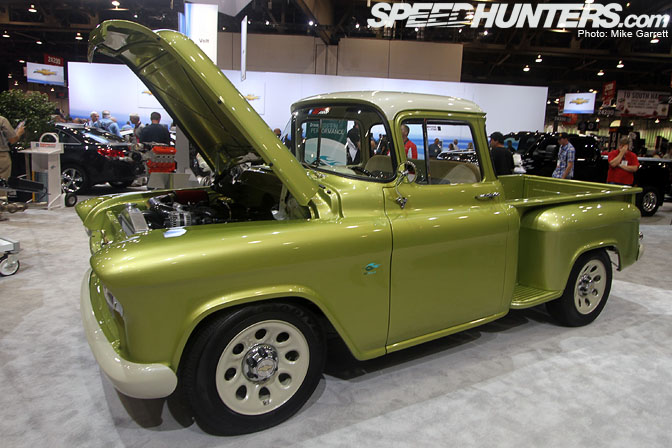 With all the crazy stuff at SEMA, it's always nice to see the simpler builds. Vehicles like this '55 Chevy Pickup with a full modern GMPP drivetrain.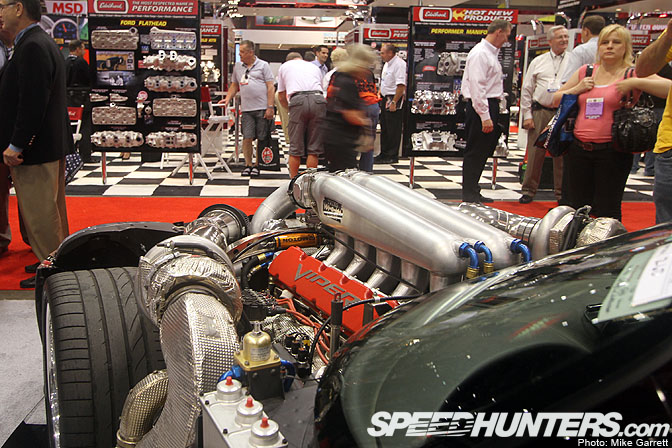 And so another year of SEMA is in the books. I'll wrap up my coverage with this engine view of the Twins Turbo Viper.
I still have several SEMA Car Spotlights to come though, so stay tuned.
-Mike Garrett