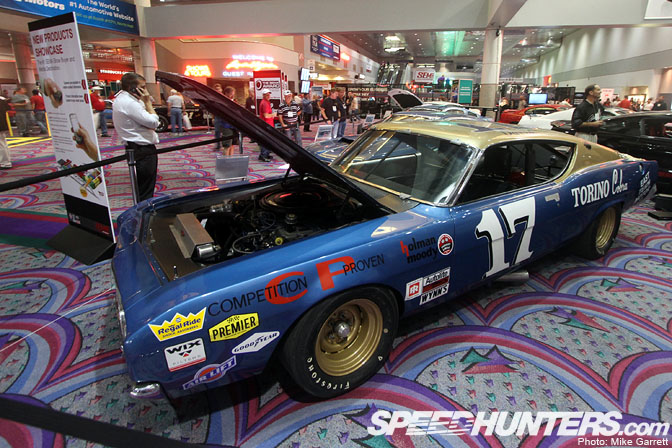 The SEMA Show coverage continues!
Here's another batch of my photos and observations from the big show in Vegas.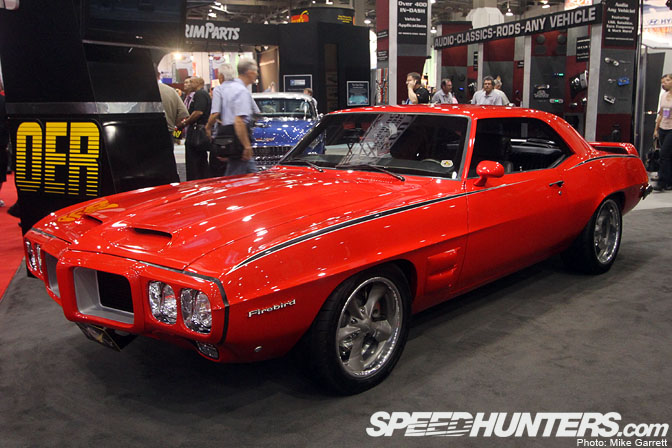 While the '69 Camaro has been a darling of the aftermarket forever, it's not so often that you see a '69 Firebird built to the same level. Kind of sad to think that the company that created cars like this has ceased to exist…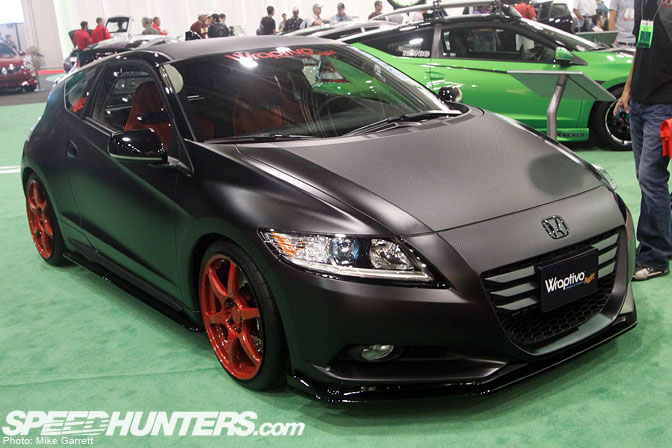 Another one of the CR-Z's in the Honda booth, wrapped in a sweet looking matte black vinyl.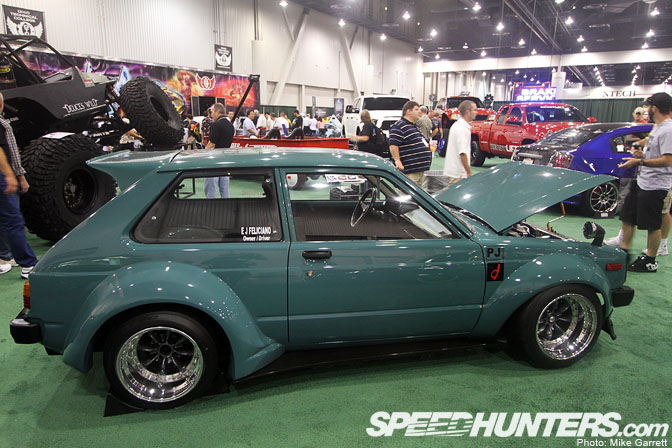 I know you guys are gonna go crazy over this KP61 Starlet. In fact, I don't think I even need to ask if a spotlight is in order…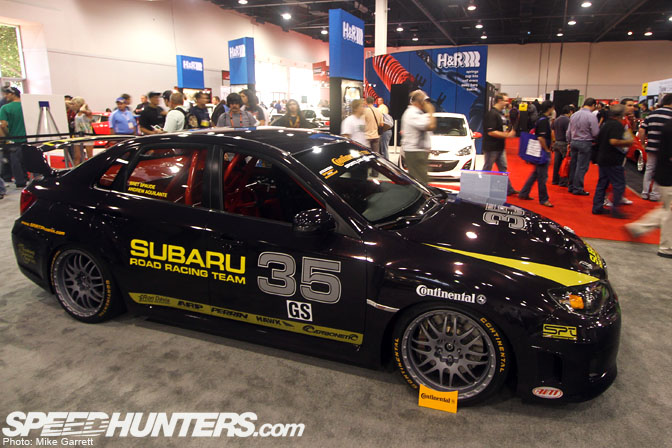 I was digging this STI Sedan race car in the Subaru booth. Seems that the four-door STI always gets a mixed response from you guys, but I'm a fan.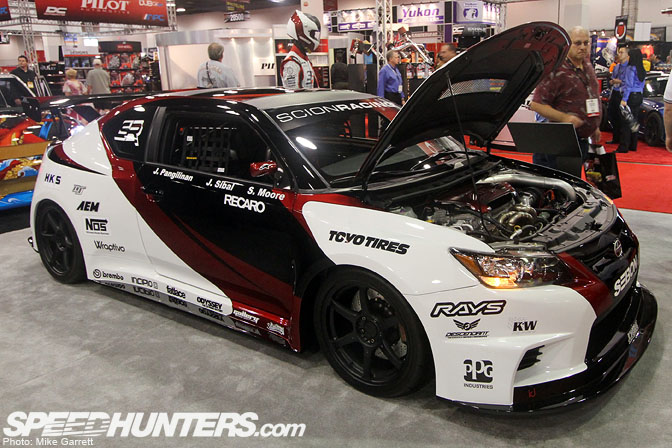 This widebody Scion tC was built by our buddy John P at the Id Agency. Let's see it on the track John!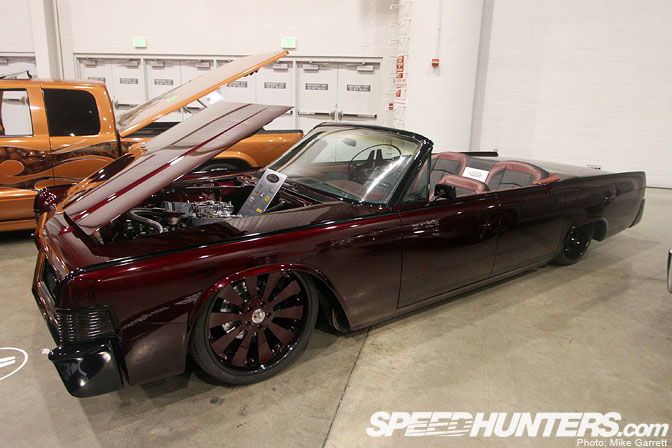 A bit too blingy perhaps, but you gotta love drop top Continentals.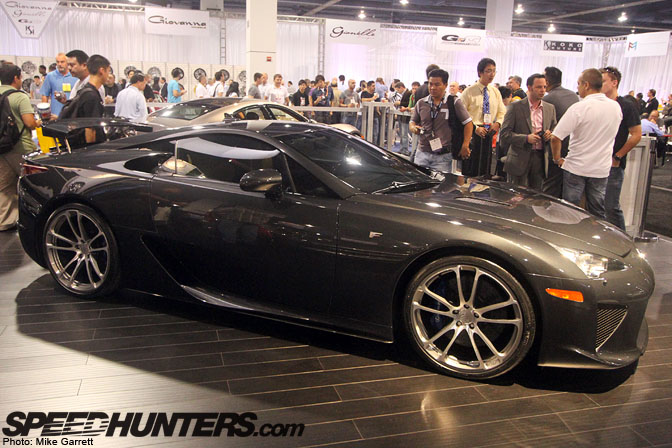 This LFA was parked alongside the Mercedes SLS in the CEC booth. Putting some of the world's most exclusive vehicles in your booth is always a way to build that foot traffic…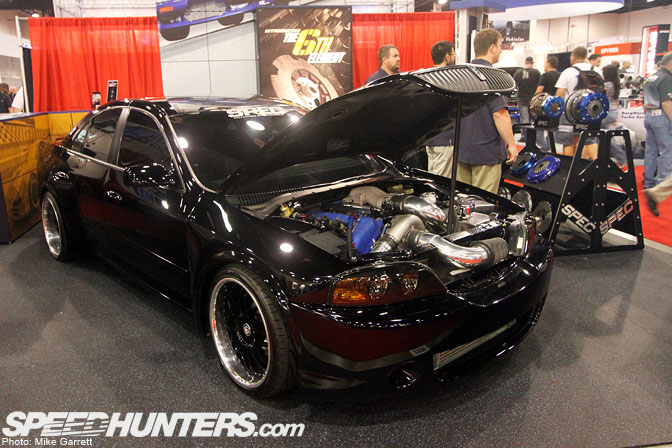 When was the last time you a Lincoln LS modified like this? Insane engine setup here!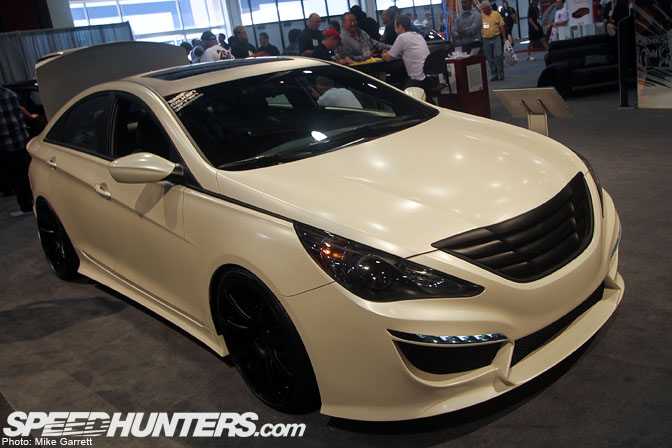 This turbocharged Sonata was another one of the cool machines in Hyundai's booth.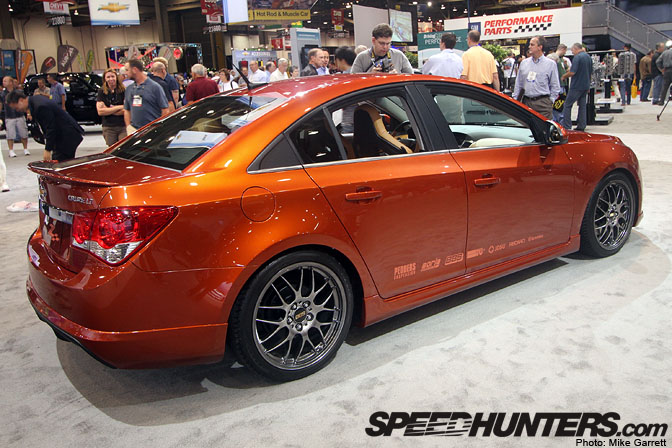 New Chevy Cruze on BBS's in the GM booth. Not bad at all…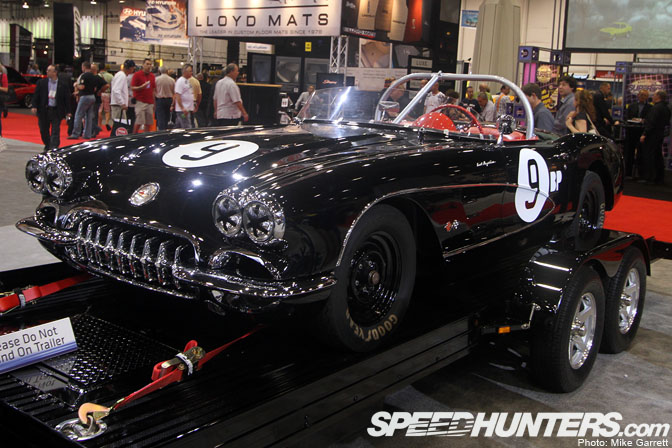 Also in the GM booth, this Corvette vintage racer – being towed by a Duramax pick up.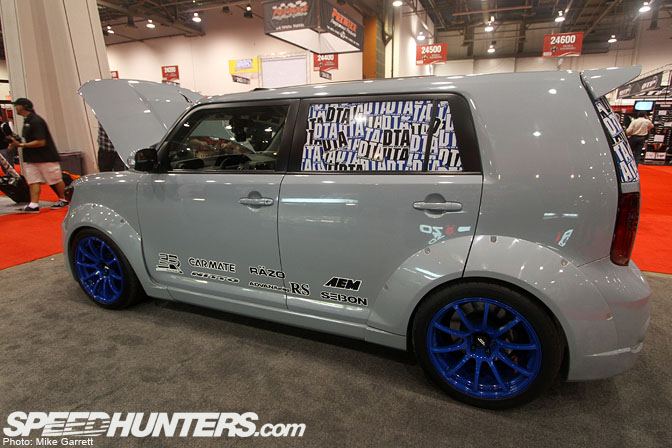 The Rogue Status Scion xB is surely one of the most interesting builds of 2010.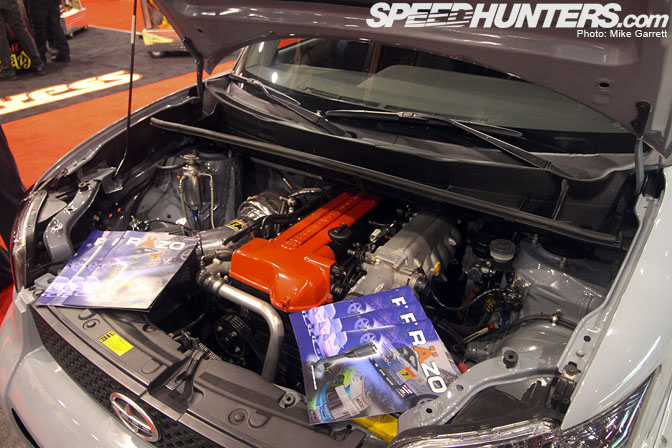 Yep, RWD and 2JZ-powered.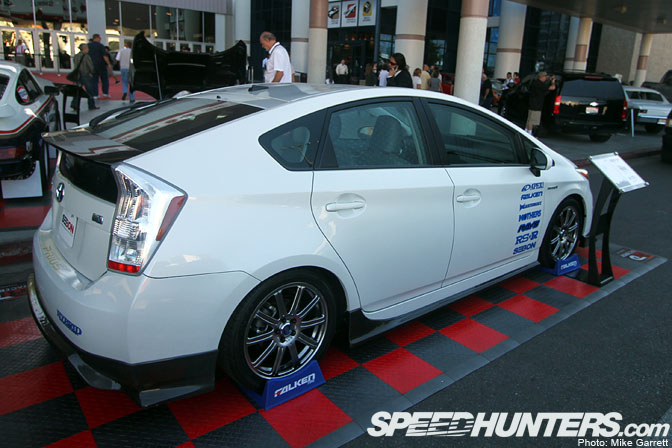 Hybrids seems to be taking the aftermarket by storm in Japan. Not so much here on the other side of Pacific. Still, there were a few tuned up eco-cars to be found at SEMA.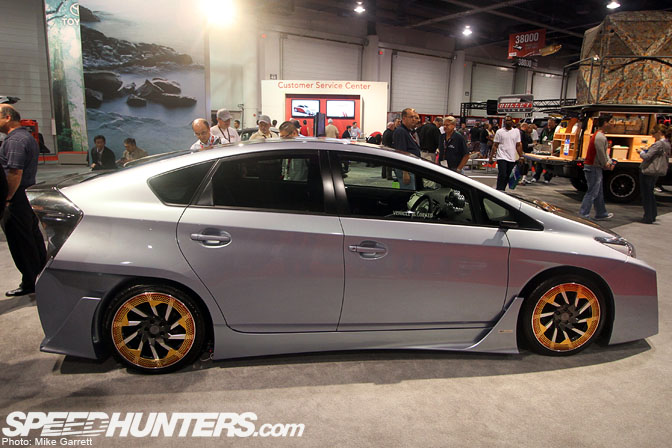 This futuristic looking Prius was found in the Toyota booth. Crazy.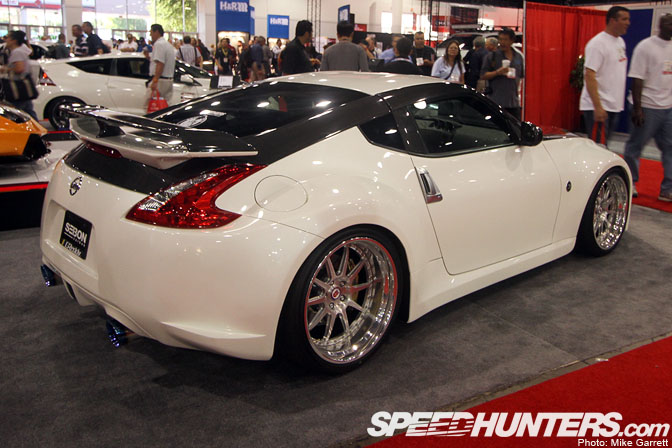 Nice stance on this carbon'd out Z34.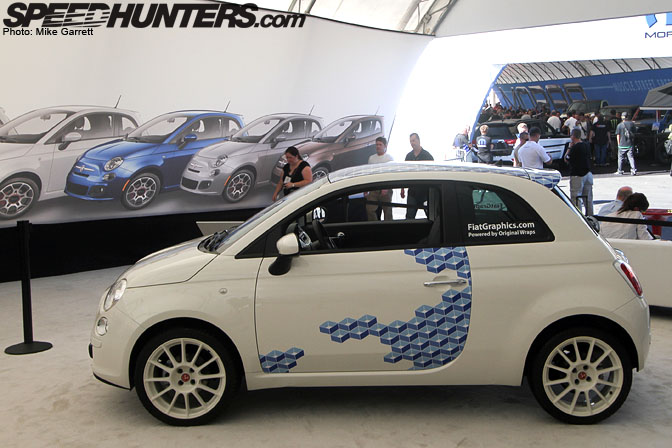 So great to finally see the Fiat 500 here in the US. Andy Blackmore should be along shortly with more on the 500's presence at SEMA.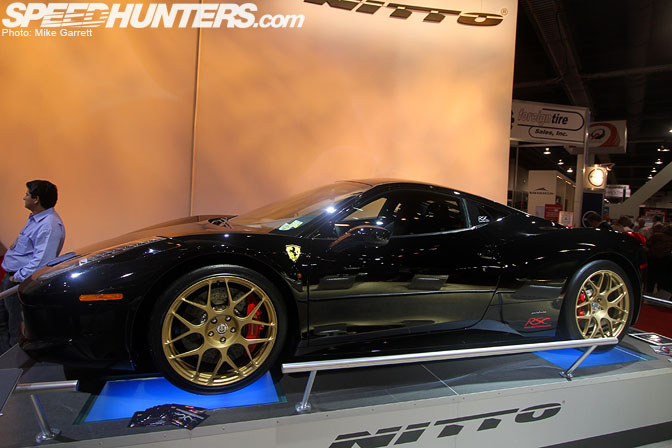 Another Ferrari 458 Italia on HRE's in the Nitto Booth. Jealousy mode activated…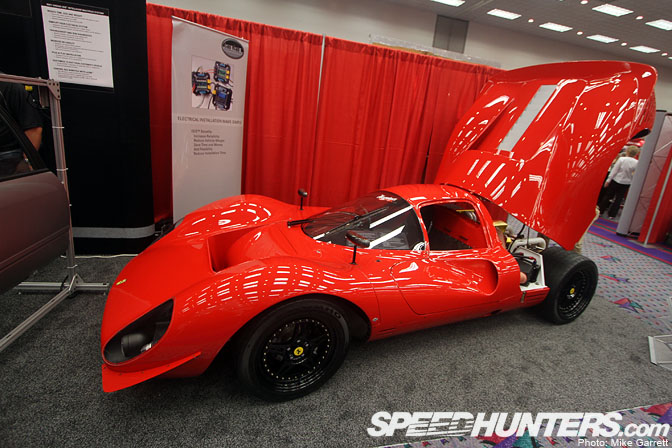 Why not finish with this rad looking Ferrari 330-P4 replica.
That does it for now. Back tomorrow with one more batch of SEMA coverage!
-Mike Garrett