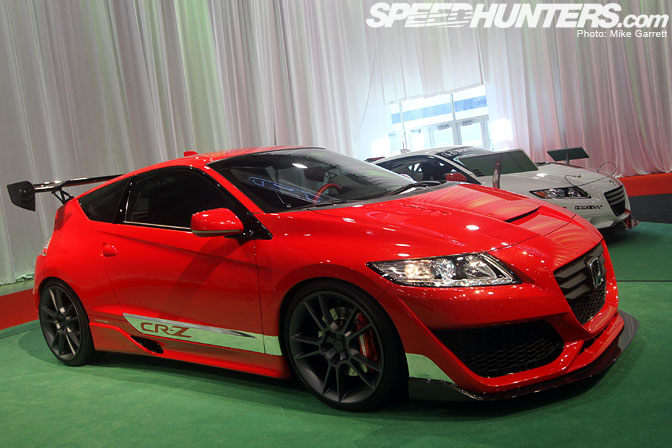 Another day, and another selection of photos from the 2010 SEMA Show in Las Vegas.
Let's jump right into it, shall we?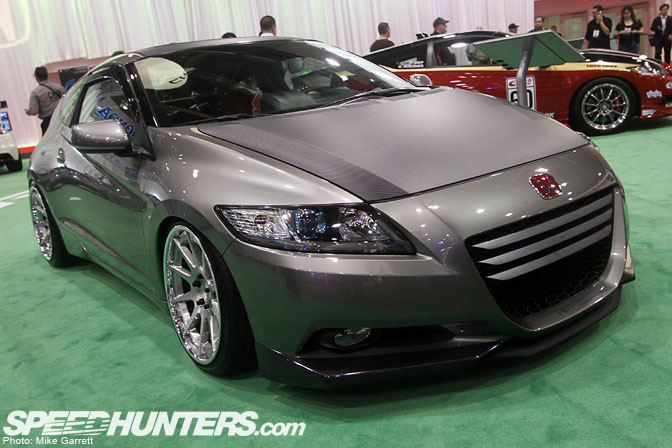 Honda's booth featured several different tuned CR-Z's on display, including this one from Fortune Motorsports/Tjin Edition. Definitely the most aggressively stanced CR-Z I've seen yet.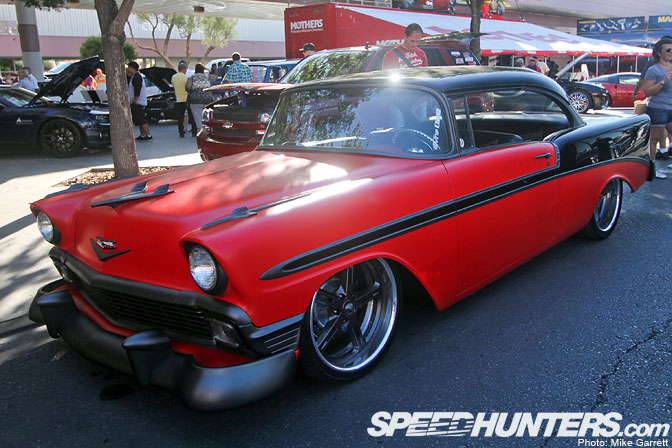 I'm not sure what it was, but this pro-touring style '56 Chevy really stood out to me. Maybe it's black on red coloring? Whatever it is, it looks pretty tough.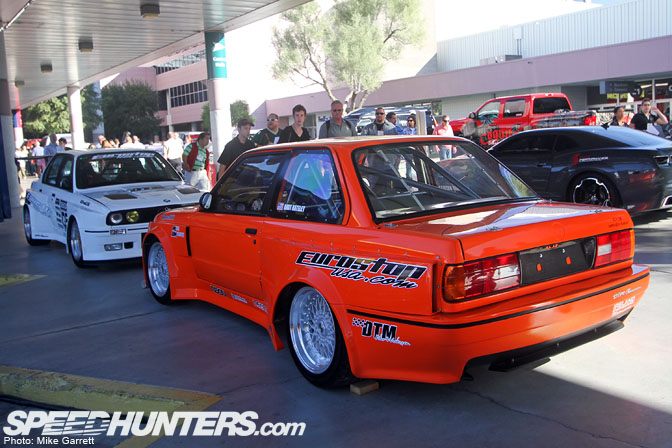 A little old school Euro flavor mixed in amongst all the SEMA bling.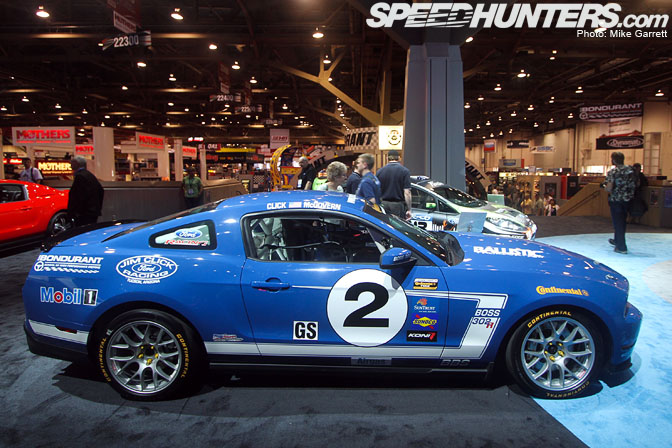 Boss 302R race car in the Ford booth. Another cool example of throwback livery.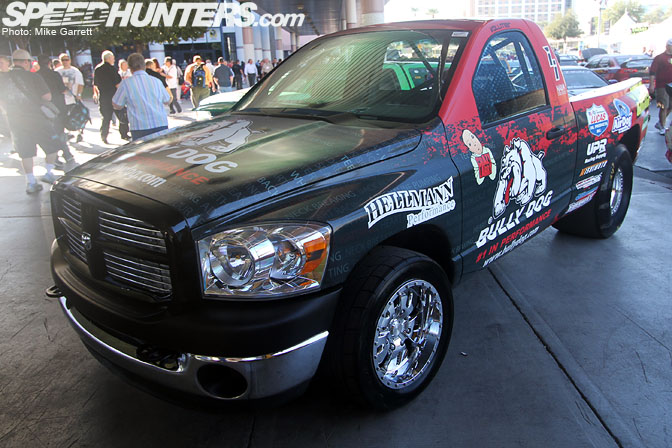 Here's another one to fit this month's theme – a pretty radical looking Dodge Ram drag machine. Check the size of those rear meats!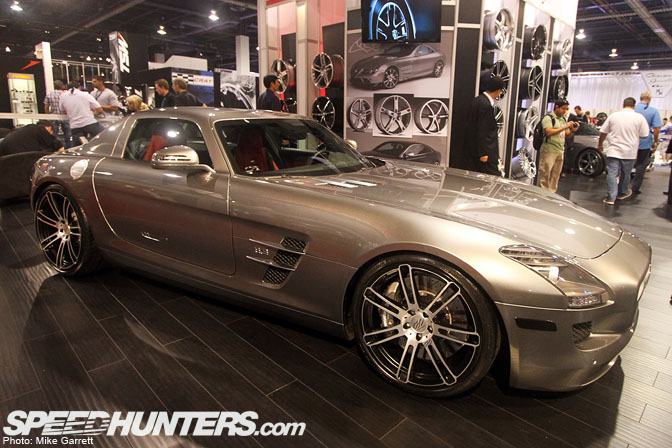 Mercedes SLS in the CEC booth. Classy.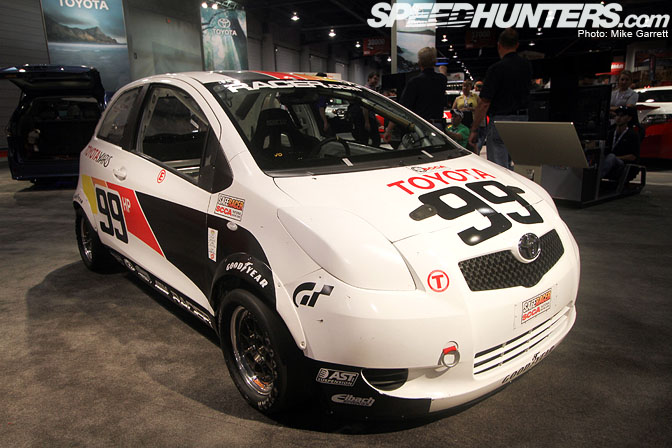 This Club Racer Yaris in the Toyota booth looks like it would be blast on the track.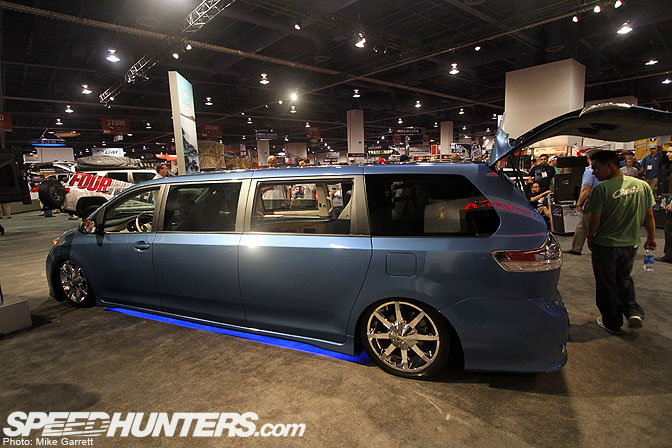 Also in the Toyota booth, this stretched out and slammed Sienna Swagger Wagon.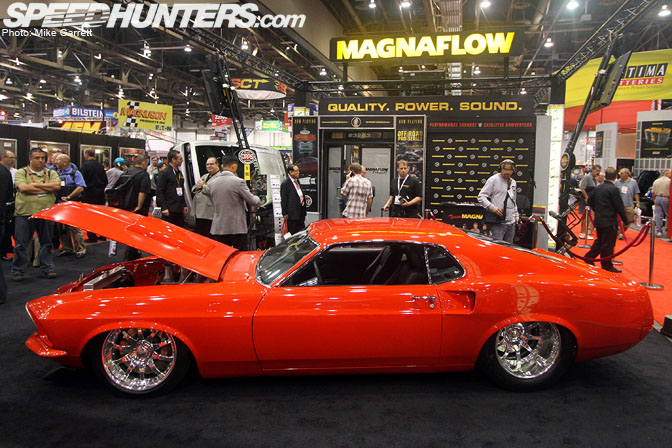 Quite a different vibe than the RTR-X, but that's some pretty radical ride height on this Fastback.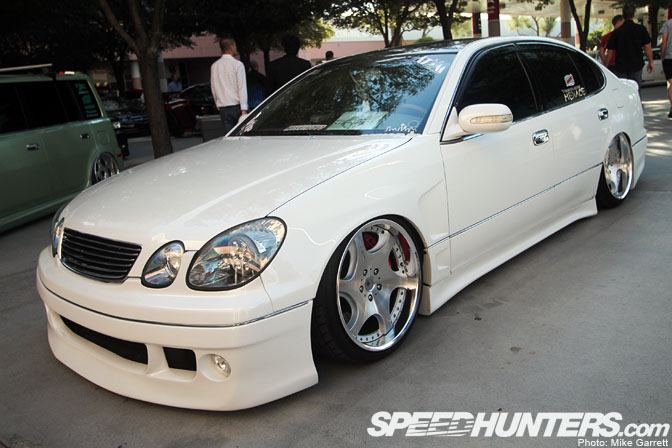 A little VIP flavor for you, and a prelude to the Autofashion event that we'll be checking out this weekend in San Diego.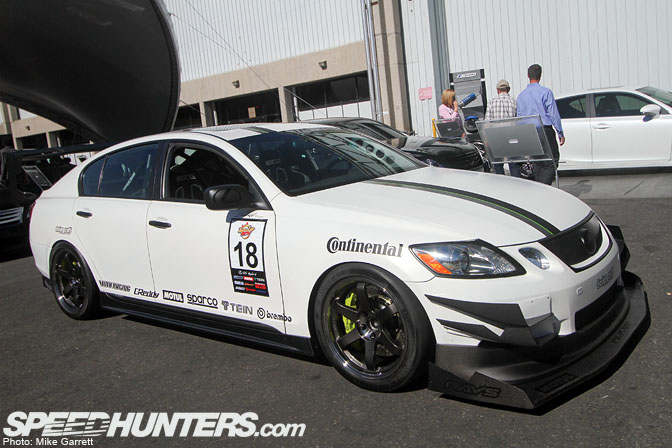 Here's 0-60's GS450H project in the Lexus booth. Will we be seeing this thing in action at Buttonwillow next week? I sure hope so.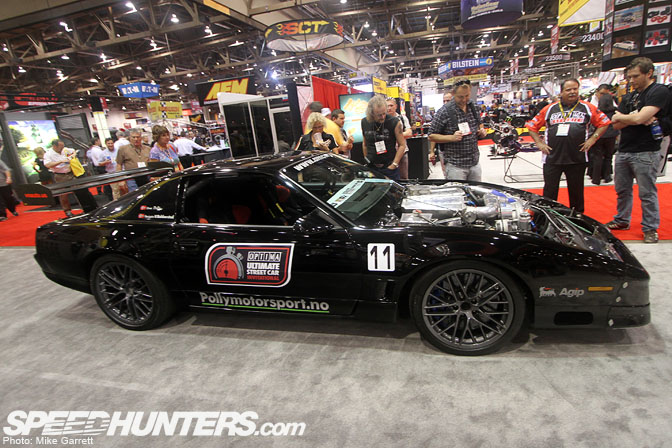 This crazy looking third gen Firebird was built by Polly Motorsport ouf of Norway. Looks like quite the serious machine.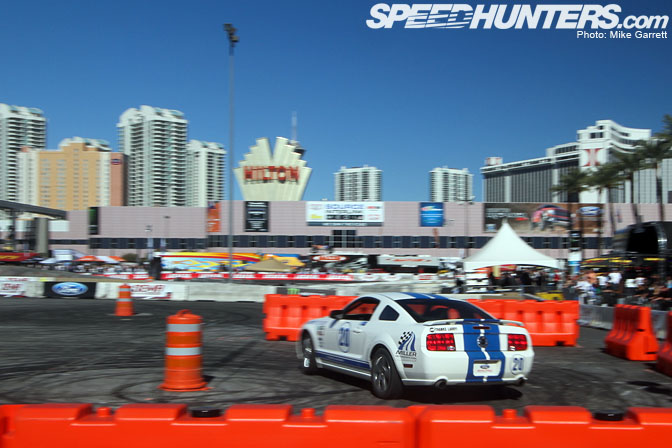 Ford put on various demos the parking lot, including gymkhana and drift ride-alongs.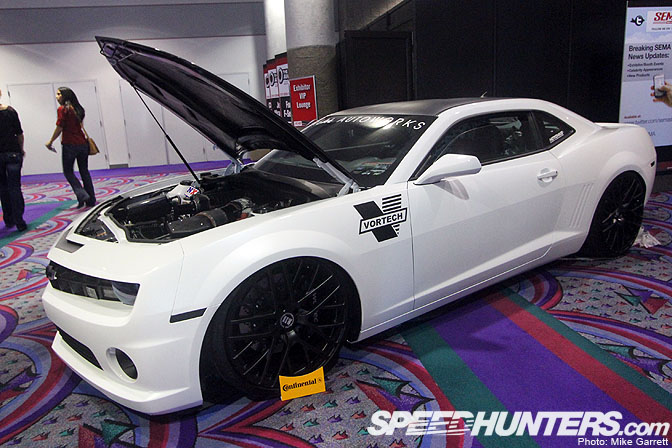 One of the lowest Camaros on the show floor.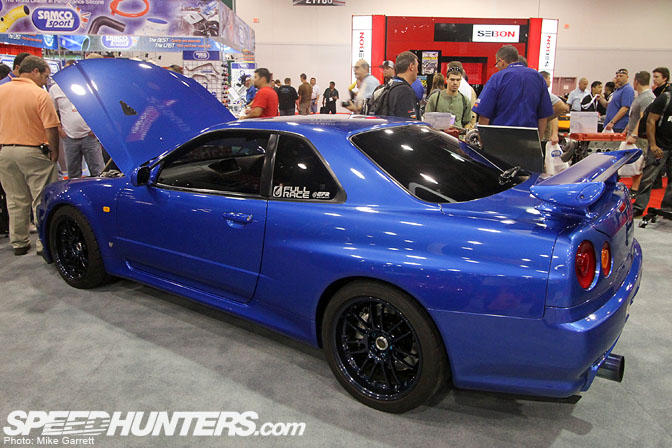 Bayside Blue R34 GT-R in the Borg Warner booth. All function, no funny stuff.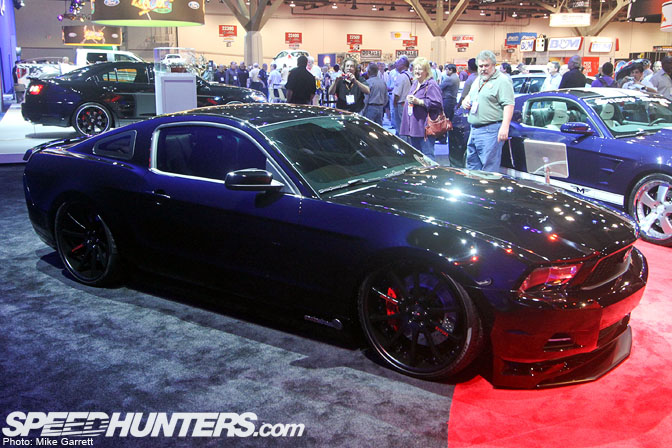 Mob Steel's blacked out 2011 Mustang was looking pretty sinister.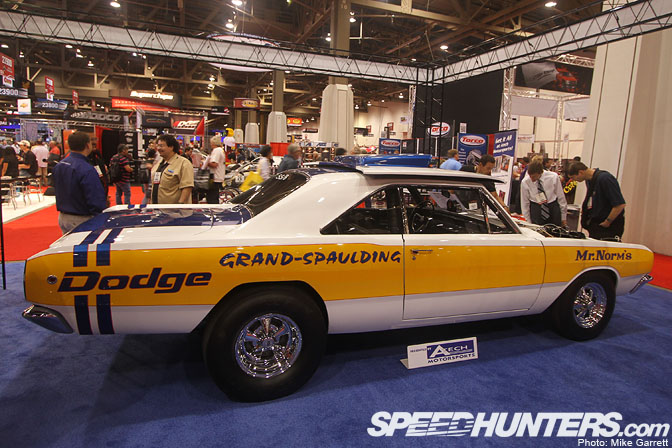 Hemi Dart! Awesome.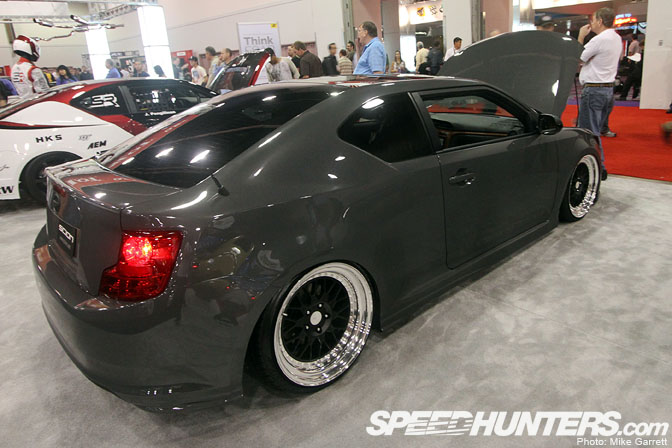 This slammed second gen tC was the winner of Scion's Tuner Challenge. Rotiform wheels look spot-on.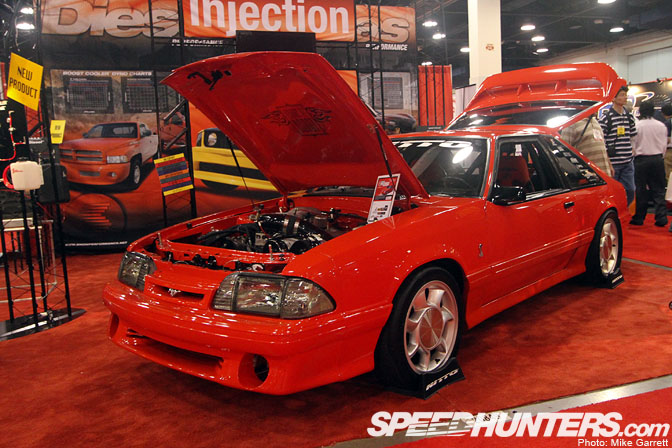 Despite it's factory looks, this '93 Mustang Cobra is putting out 1500hp thanks to its blown NASCAR V8.
Cars like this are what make SEMA so great.
More on the way!
-Mike Garrett