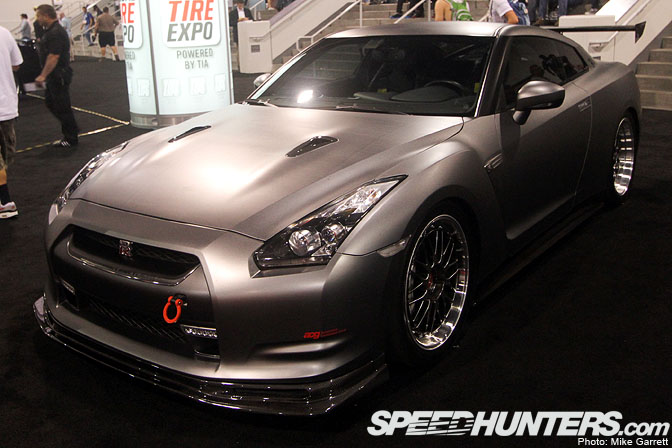 Well, I just got back to Los Angeles after three calorie-burning days of walking the SEMA show.
There's a lot to cover, so I'm not going to waste any time. Here's another selection of photos from Vegas.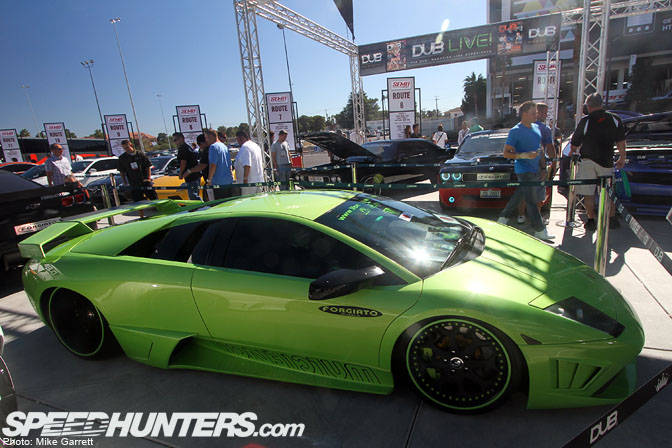 I knew this bagged Lambo looked familiar when I walked by. Turns out it was brought to the show by Liberty Walk Japan. Always cool to see JDM builders representing at SEMA, even with non-Japanese vehicles.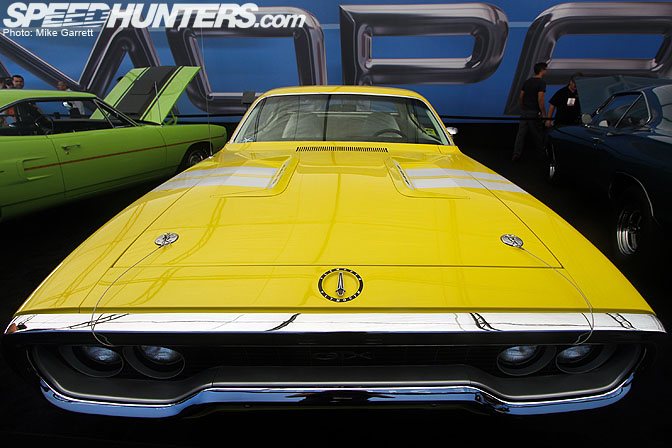 The "Mopar Alley" display is always the place to get your Chrysler muscle car fix. Love the lines of this fully restored Plymouth GTX.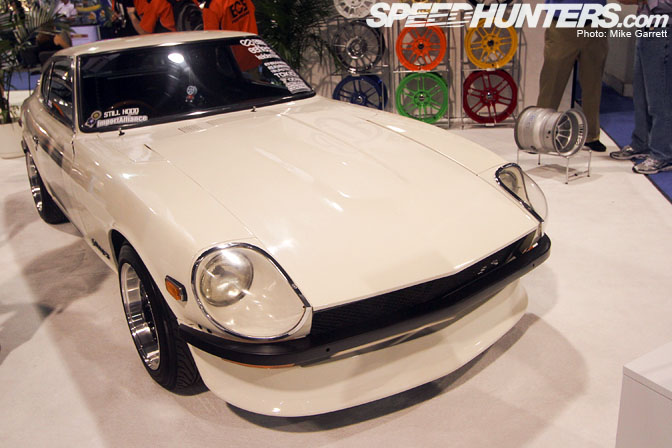 I was pleasantly surprised to find this 240Z in the Enkei Wheels booth.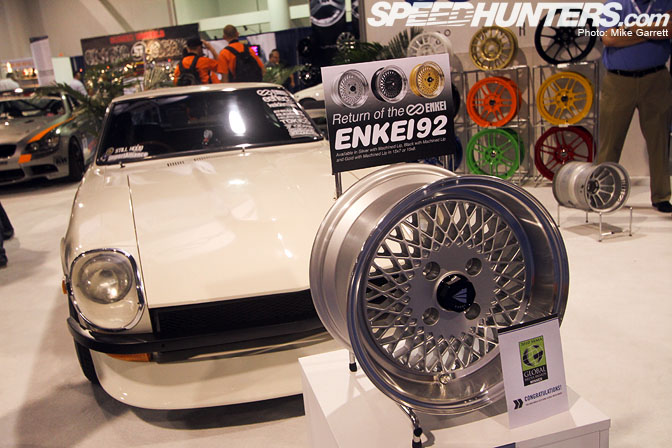 It's the perfect vehicle to model a set of the newly reintroduced Enkei 92 mesh wheels.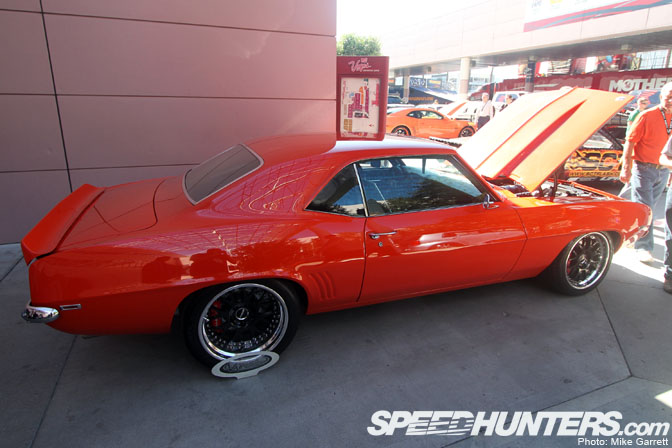 I'm not exactly sure how many first-gen Camaros were at the show, but there were a ton – as always. This '69 was one of my faves.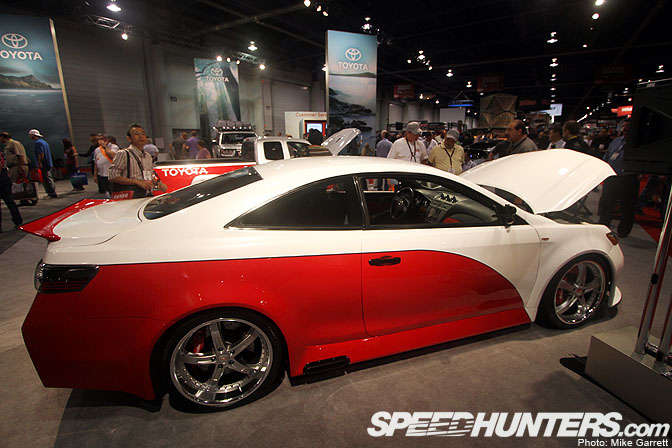 This "tuned" Camry was in Toyota's booth. Looks pretty basic right?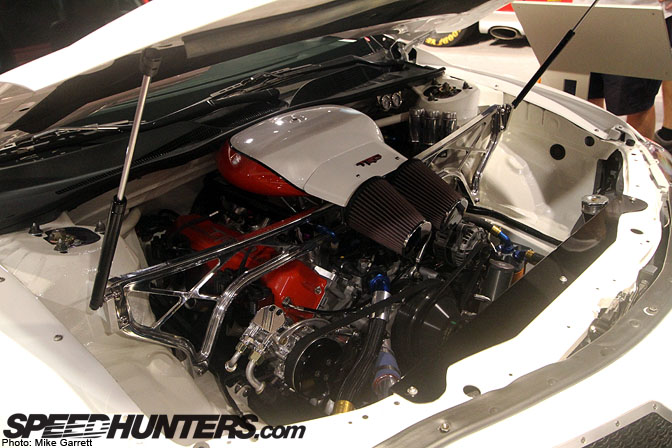 But how about the engine bay? That's a 680hp NASCAR V8, mated to a T56 6-speed trans. Somehow I don't think this has high chances of reaching production…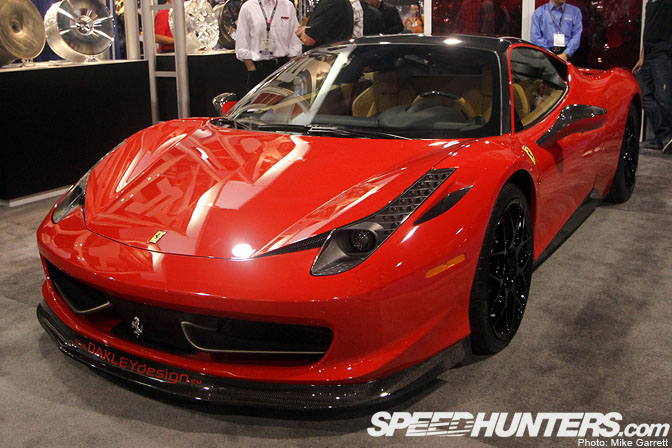 The Oakley Design 458 Italia was getting a lot of attention in the HRE Wheels booth. Oh how nice it must be to say "yeah my stock Ferrari 458 just isn't cutting it for me, can you help out?".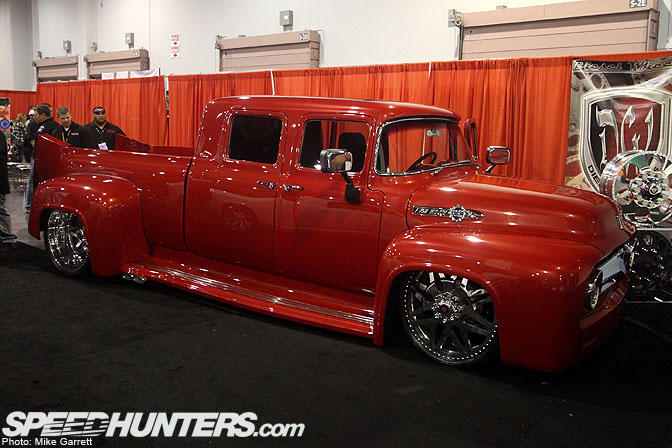 This crazy looking Ford certainly fits into our theme this month.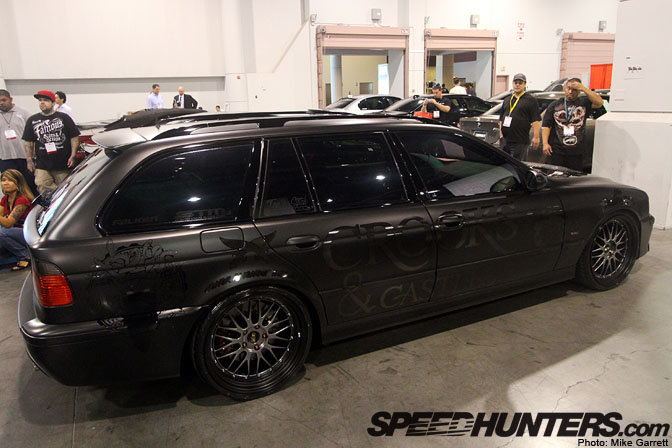 And despite the fact that it couldn't be any more different, this 5-Series Wagon also fits that theme.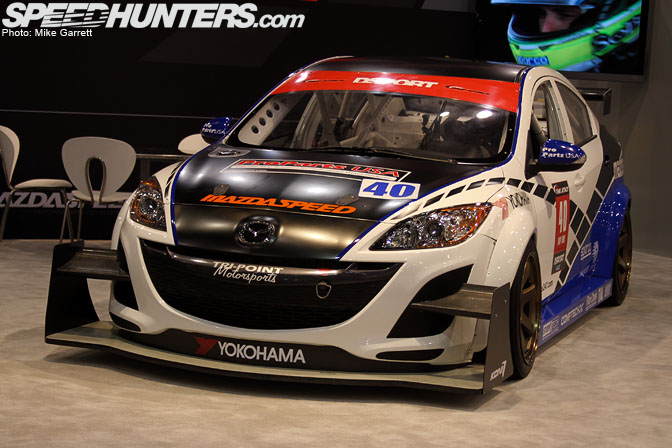 Mazda's booth wasn't large, but it featured some very interesting machinery. The crazy looking Tri-Point Motorsports Mazda3 time attack car for example.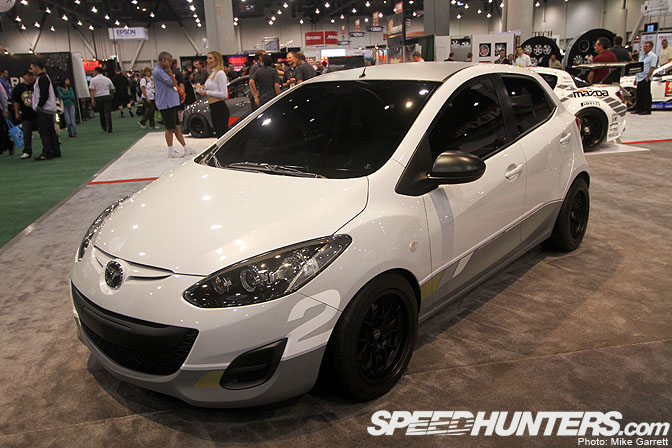 There were a few new Mazda2's as well, built for both track and street use.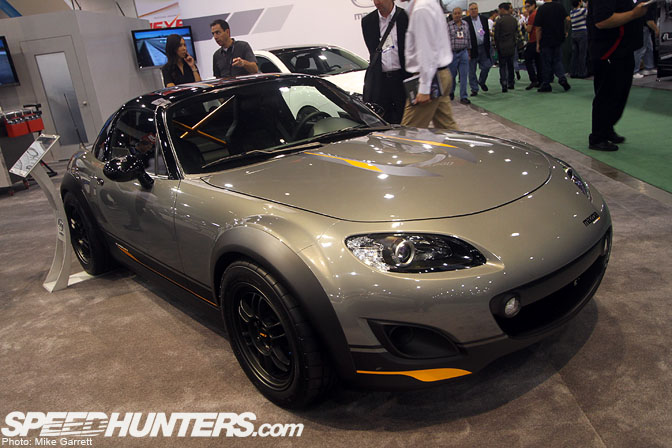 The supercharged MX-5 "Super 20" had to be my pick though. I'm really feeling the beefy looks of those 16×9 Enkeis.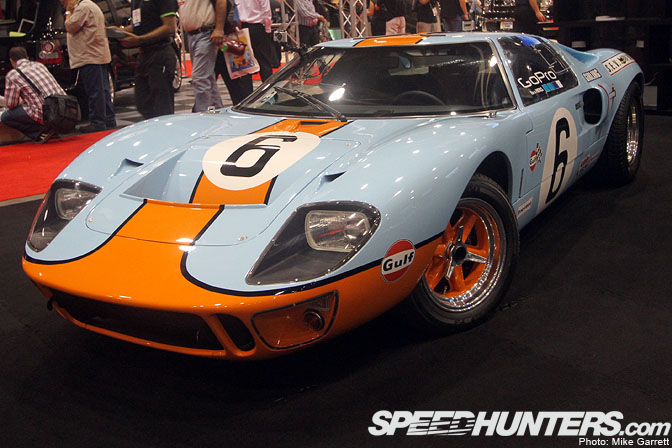 Basically, it's impossible for Gulf livery not to look cool.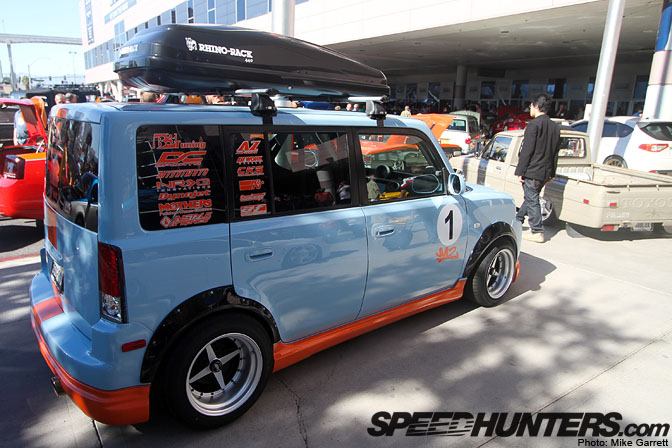 Even on a Scion xB…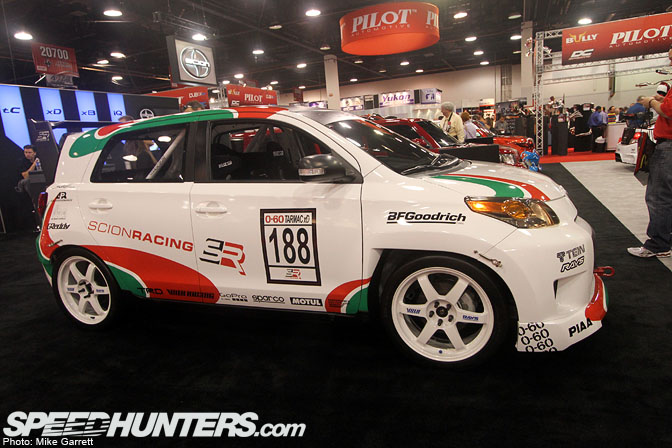 Here's another Scion wearing iconic livery – the 0-60 Magazine "Tarmac xD" in the Scion booth.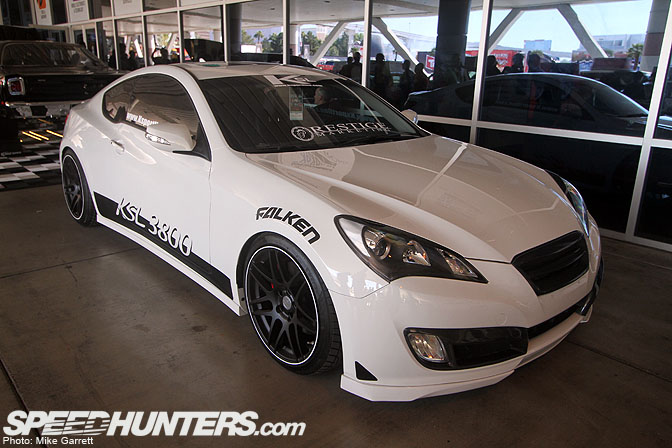 This had to be my favorite Genesis Coupe at the show. Very tasteful and to the point.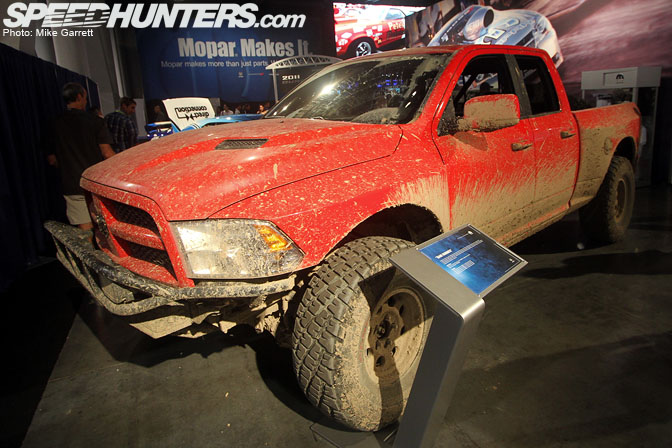 If you are going to display an off-road vehicle at SEMA, this is the way to do it.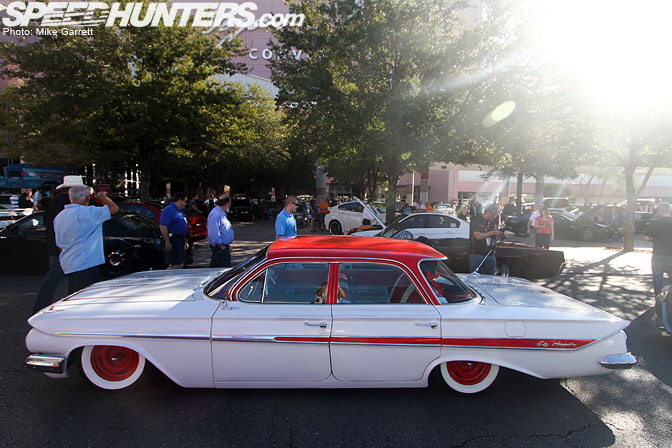 I'll wrap this batch of SEMA photos up with this mean looking '61 Chevy Sedan.
Stay tuned for plenty more SEMA coverage coming soon.
-Mike Garrett