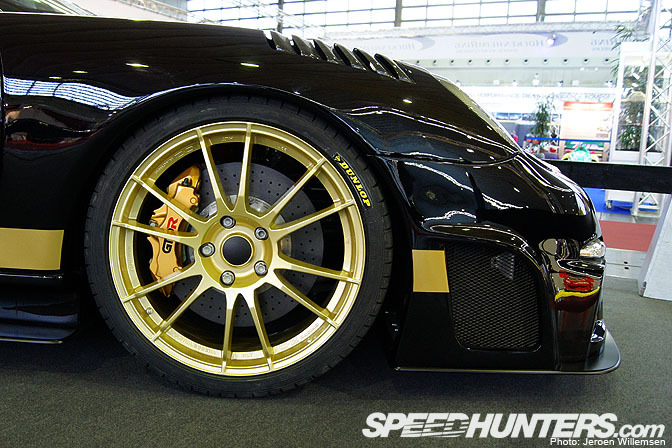 This was my first time visiting the My Car show in the Dortmund Messe, right next to the enormous Borussia Dormund football stadium. The show is organized by the same people that are responsible for the Tuning World Bodensee.
The first car I laid my eyes on was this very special Porsche 911, although I'm not sure if I can still call it a Porsche. I'll have a full feature shortly on this very special car.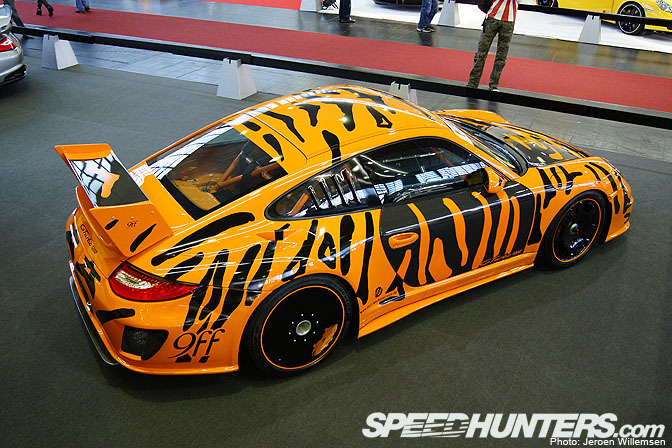 This Porsche built by 9ff is called the GTurbo 1200. It was on the Dunlop Motorsport stand which featured cars that competed in the 0-300-0 challenge from Sport Auto. I'll save this car for a spotlight later on in the week.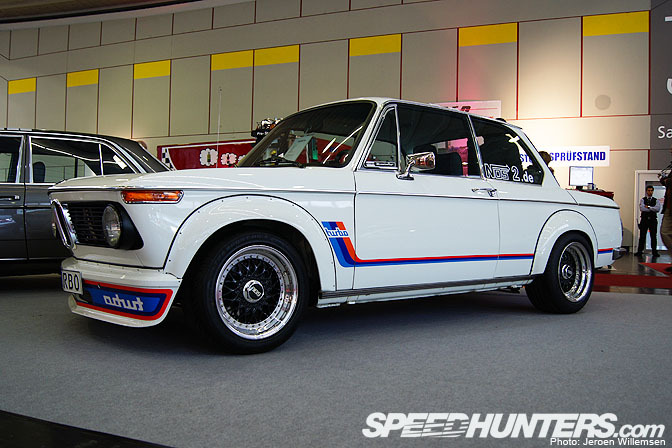 The cars inside the Messe were very diverse, from this pristine BMW 2002 …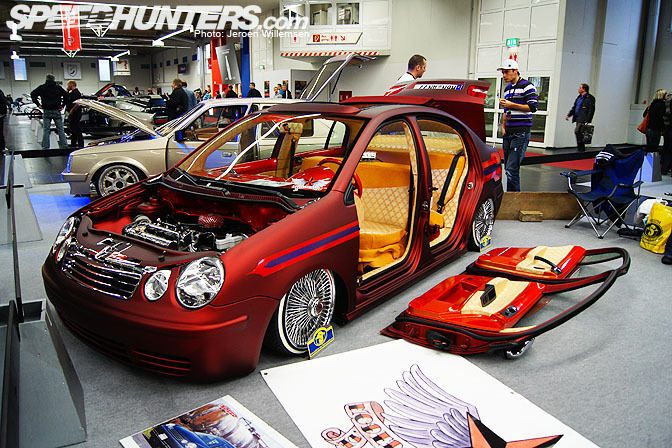 … to this fully tricked out Volkswagen Polo.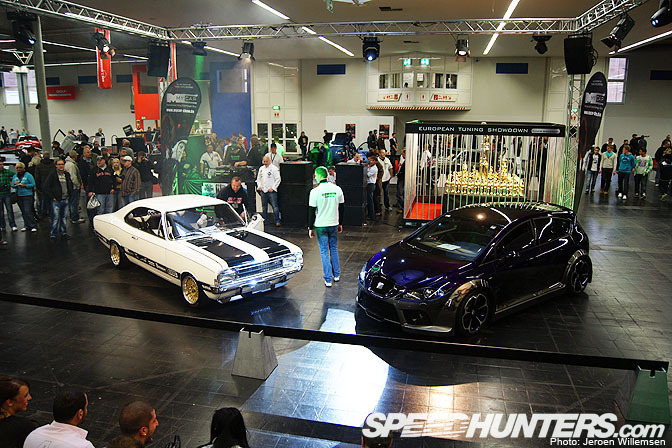 One of the aspects about the show I really liked was the European Tuning Showdown. They pitted two cars against each other and then the judges would pick the one that would go through to the next round.
Which one would you pick ? The Opel Commodore or the Seat Leon ?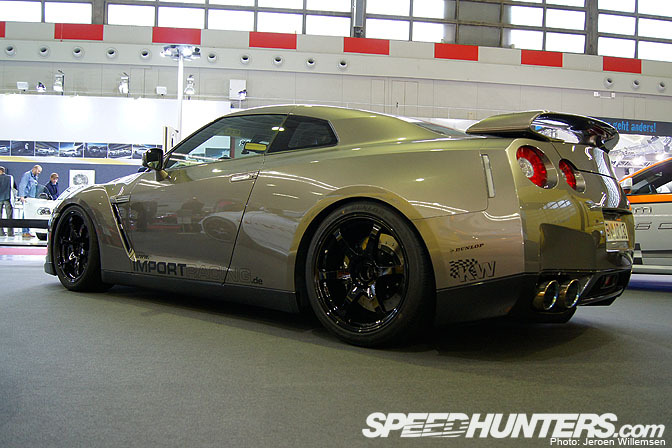 One of my favorite cars was this R35 GT-R from Importracing.de. It had a lot of trick parts including Alcon brakes and an Akrapovich exhaust. Anybody interested in a full feature?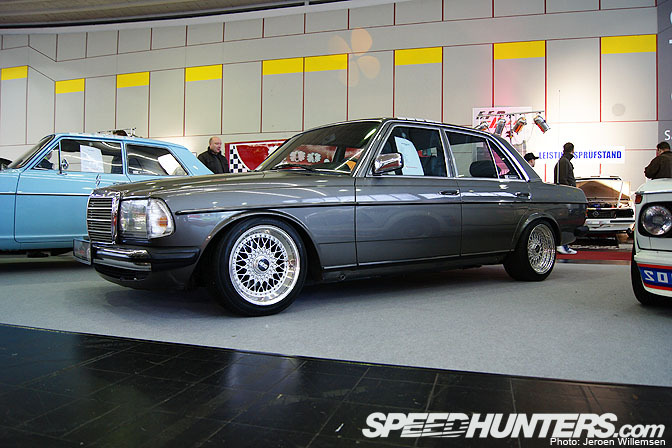 Because of the Haulers and Sedans month I went looking for some nice examples. One of them was this four door Mercedes Benz on period correct BBS wheels.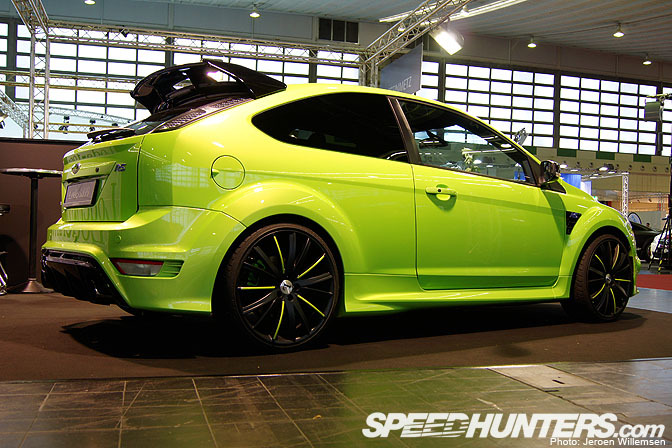 This Ford Focus RS has been tuned by Loder1899 from Germany. Besides the obvious exterior changes they also added a bit more horsepower. It went from the stock 305bhp and 440Nm to 370bhp and 520Nm. Maybe Ken Block should pick up the phone and place an order to enhance his own daily driver.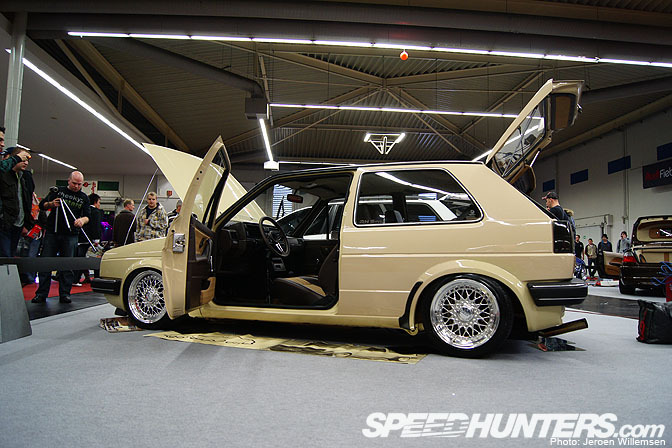 Beige colors will never go out of style, especially not on this very good looking Golf MKII.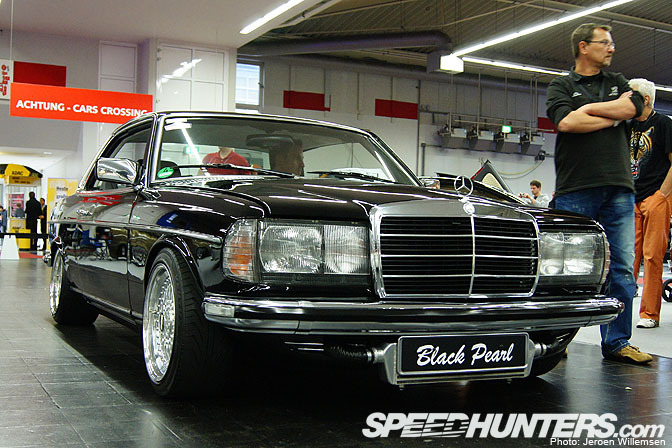 This MB looked very familiar and indeed I had shot it earlier this year at the Tuning World Bodensee. It hadn't changed since but then again I wouldn't change anything either.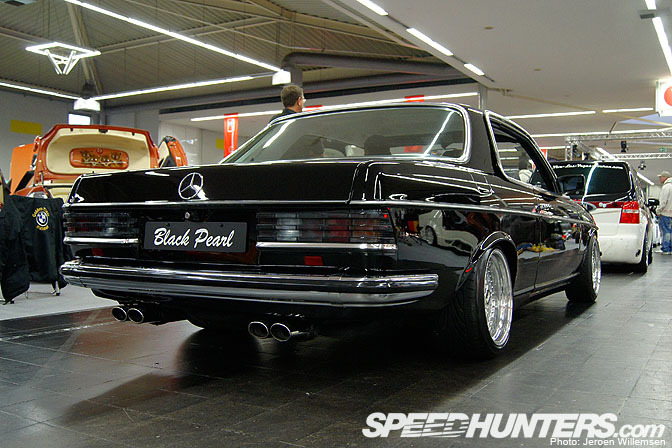 This is how VIP looked in the eighties.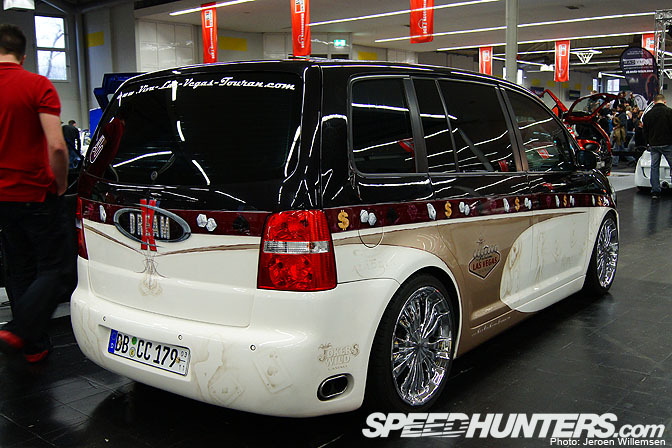 This Volkswagen Touran had a Las Vegas theme going and is very typical for the majority of German built cars.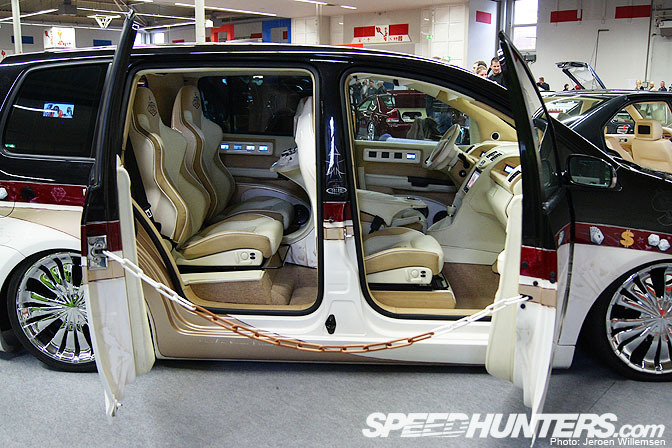 I lost count of how many TV screens the car had.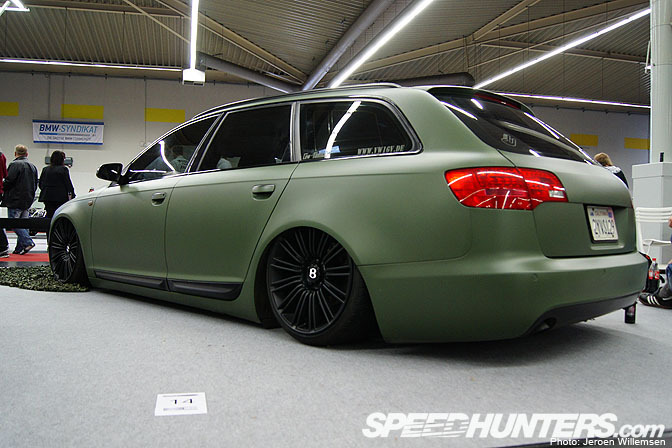 Another familiar car was this Audi A6 with a new set of Bentley wheels. Stay tuned for part two of the My Car show coverage.
-Jeroen Willemsen