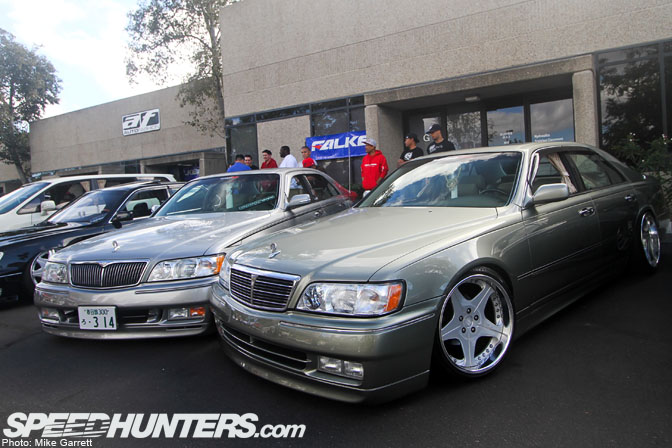 What better way to wind down after a crazy week at SEMA than by heading to beautiful San Diego for a gathering of some of the finest VIP Cars in America?
That's just what went down yesterday at Autofashion USA during their annual VIP Festival.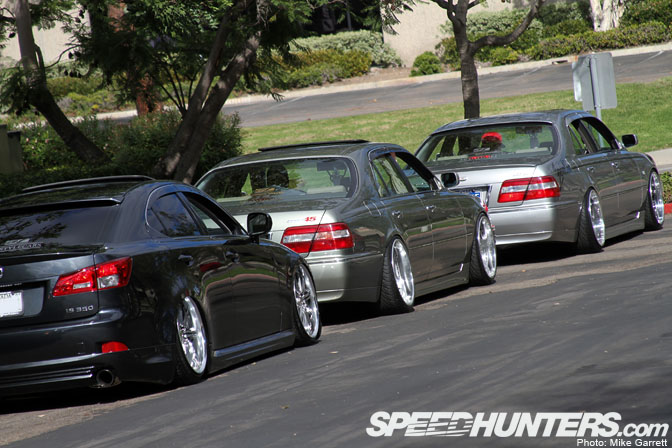 I came to this event last year and was pleasantly surprised by the turnout and the overall laid back atmosphere. This year's turnout was even better.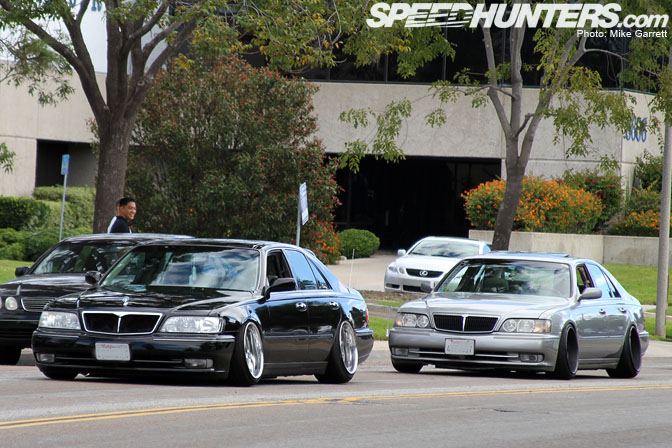 I arrived to the meet early, just in time to watch the cars roll in. There are really few things cooler than watching a big line of Japanese luxury sedans slowly rolling down the street in a line.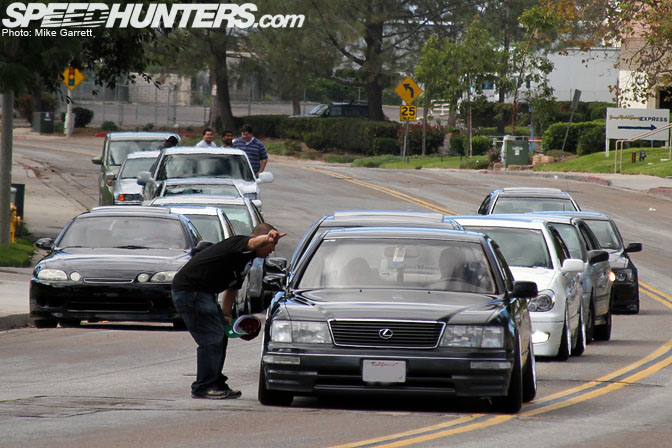 Seriously, how cool does this look?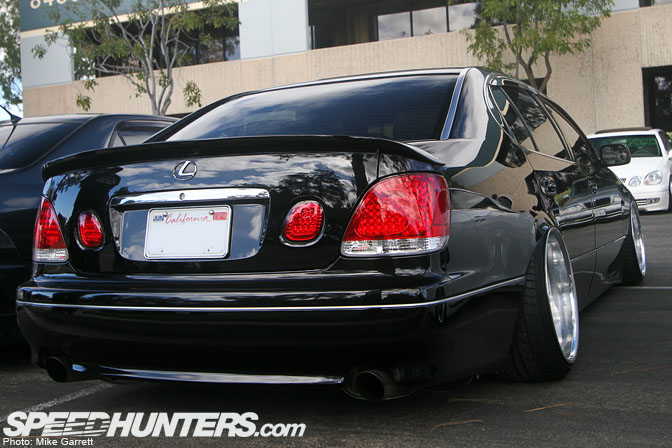 Every year, it seems that US VIP builds get more hardcore – and move closer to the cars built in Japan. Ride heights get lower, wheels get wider, and body work gets more extensive.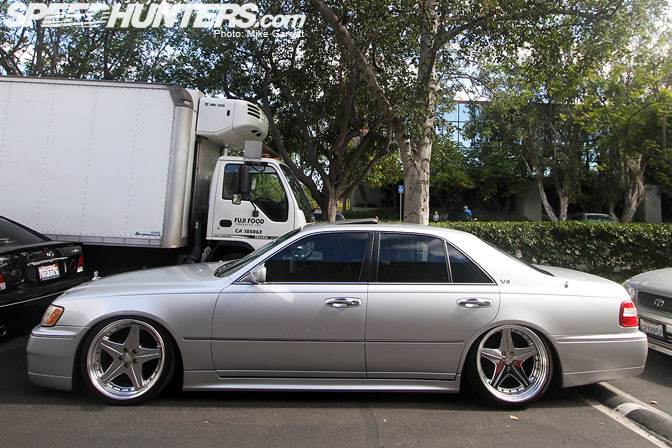 This car was one of several Y33 Q45's at the meet. These models are getting old enough where you can pick them up cheap, and have plenty over for modifications.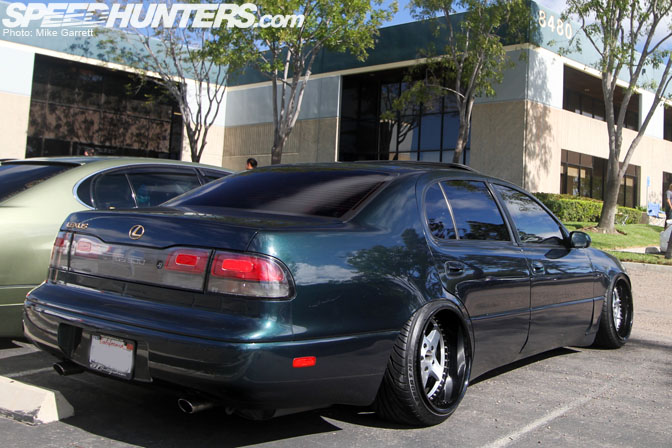 The same goes for the first gen Lexus GS. This one looked hot bagged out on black and silver Work Equips.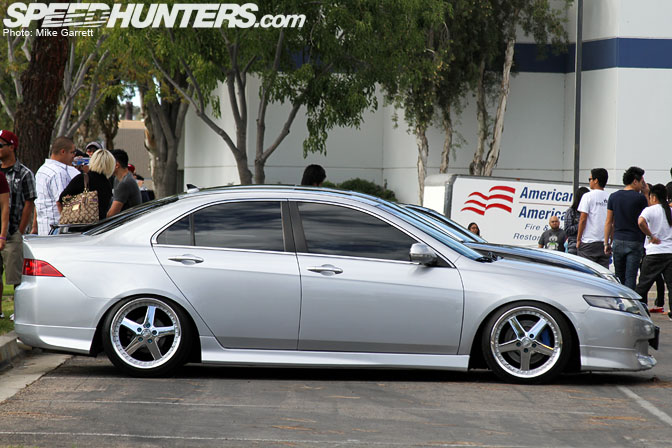 Not every car there was a traditional RWD luxury sedan. This Acura TSX (or Honda Accord for those of you outside the US) was also looking fine on Equips.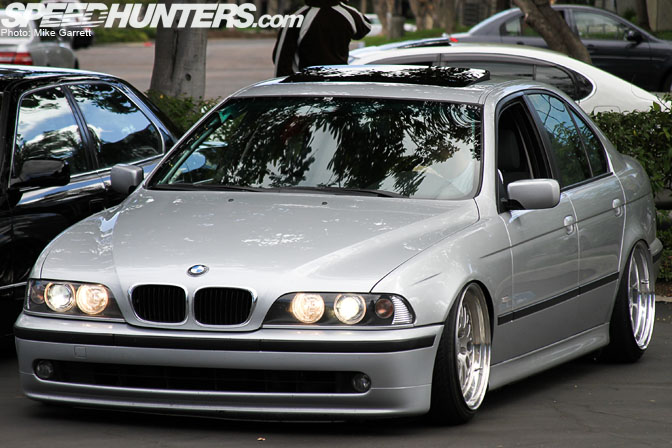 European cars were welcome as well. This 5-series has the stance thing nailed.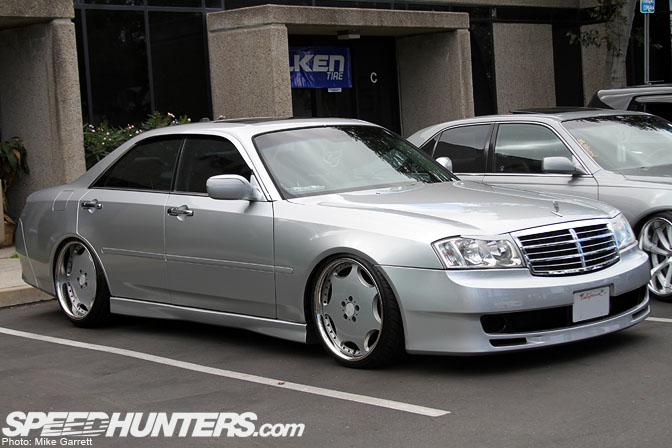 This Infiniti M45 isn't a European car, but it's doing a mighty fine impression of one.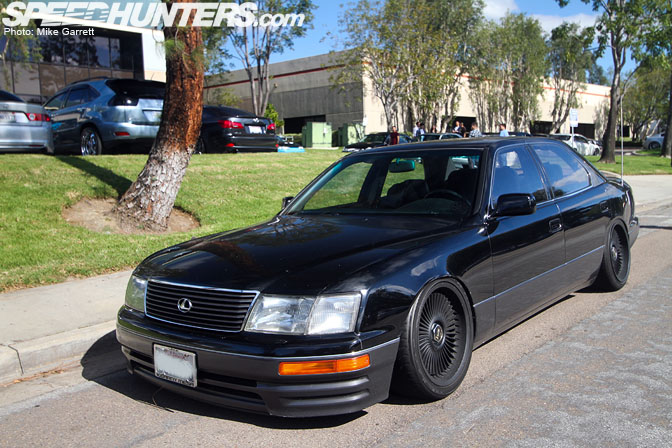 Check the old school gangster look on this Lexus LS. I love it.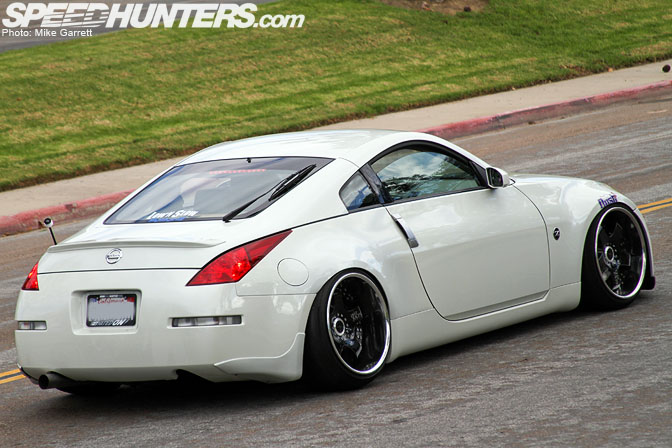 Who says sports cars can't get in on the fun? This Z33 certainly has the stance to match all the luxo sedans.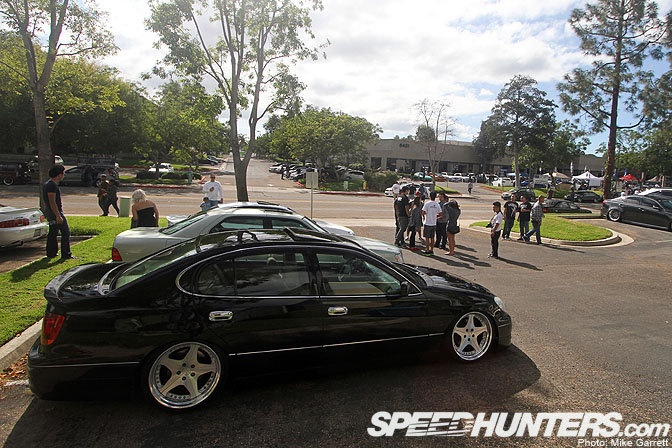 As I mentioned earlier, the atmosphere of the meet was very laid back. Throw in some of that beautiful Southern California fall weather and you have the recipe for a perfect day.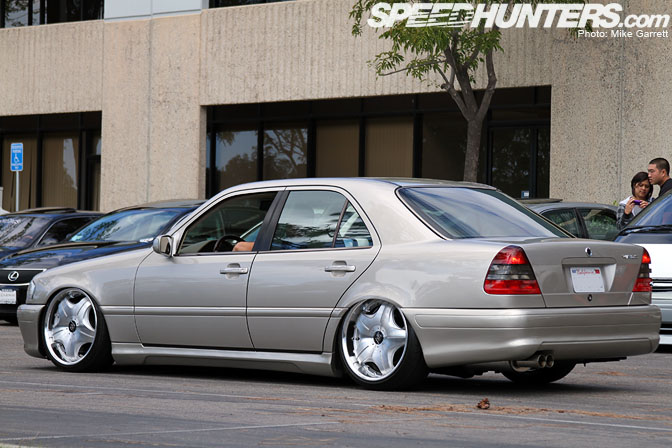 Another one for the Euro fans. This Benz looks right at home sitting along side GS300's and Q45's.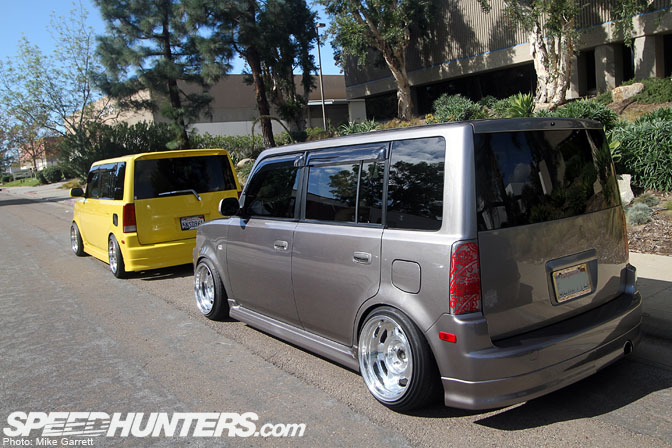 The Scion guys also rolled out pretty deep for this one.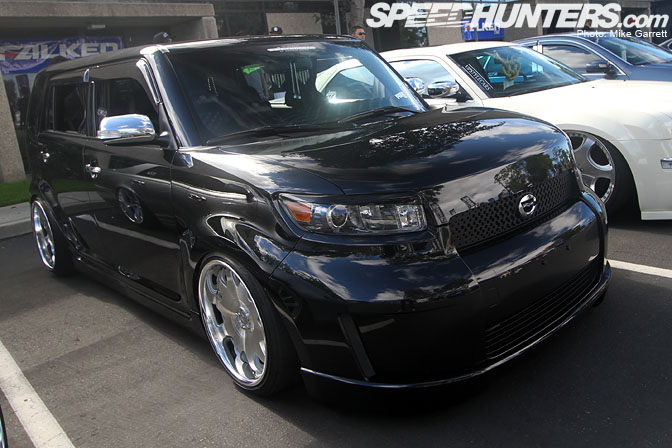 Nicely done second generation xB here, known as the Corolla Rumion in Japan.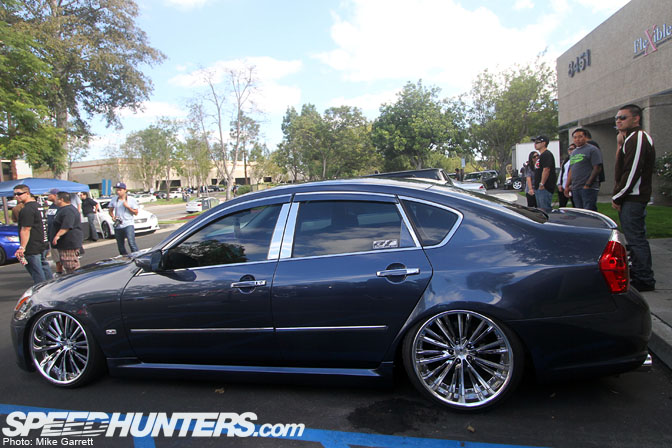 Very fresh looking last gen M45. Can't wait to see what the new M looks like once people start building them. Tokyo Auto Salon maybe?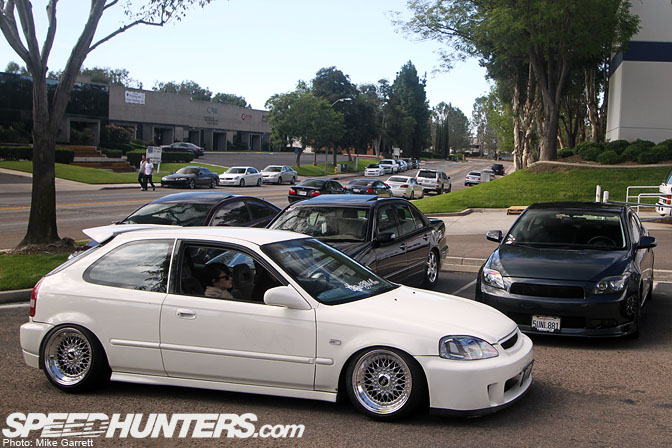 No this EK Civic can't be considered VIP, but it looks pretty cool regardless.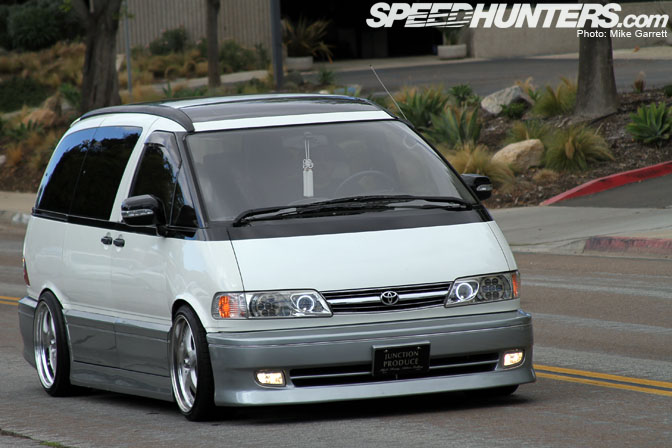 In Japan the van guys usually run together with the VIP guys, so it shoudln't be any different here. This Previa looks awesome!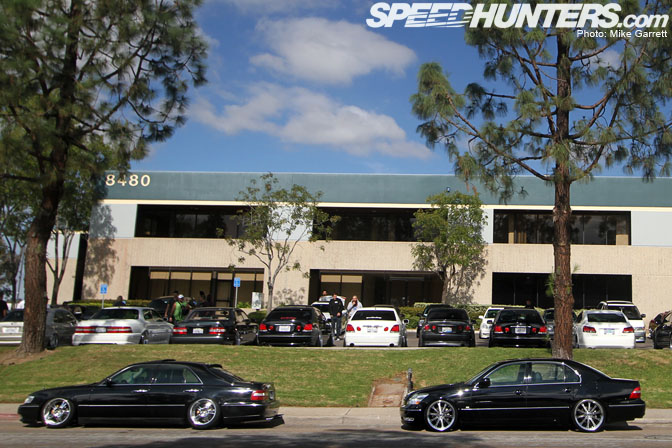 We're just getting started with the VIP Festival coverage.
Much more on the way, as usual.
-Mike Garrett