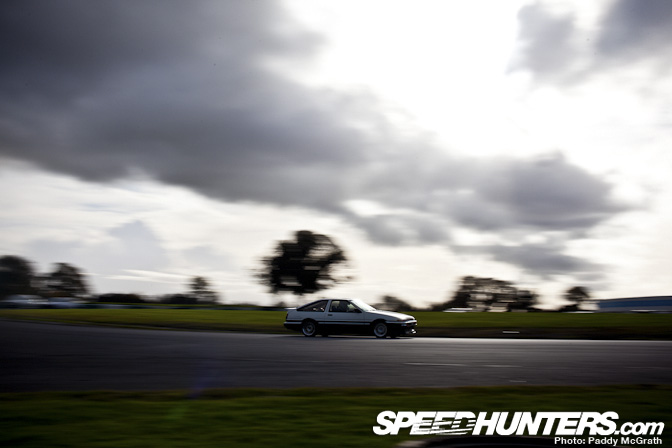 I just can't believe it's been nearly two years since my last AE86 trackday at Mondello Park. It really just felt like the start of the summer when I last covered this event, but in reality it was February 2009. I've no idea where the time has gone (besides into the past obviously) but it was with great excitement that I grabbed my camera and headed out the door on Saturday morning just gone.
Having endured an absolute horrid week of typical Irish weather (rain and lots of it) the sun somehow came out to shine for just enough time on Saturday afternoon.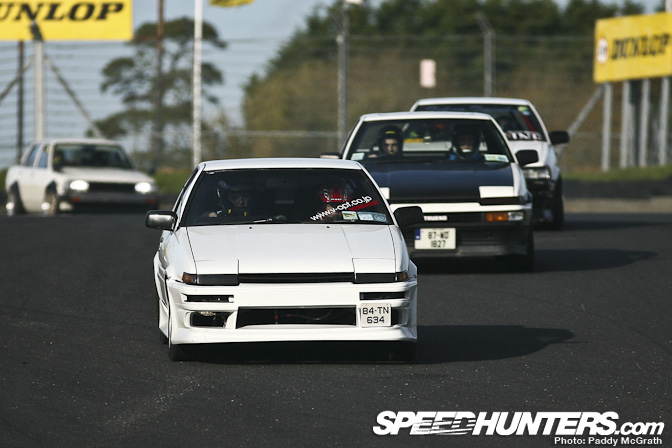 The event was independently organised by a member of the Irish AE86 owners club and attracted a field of hachis in many different shapes and sizes.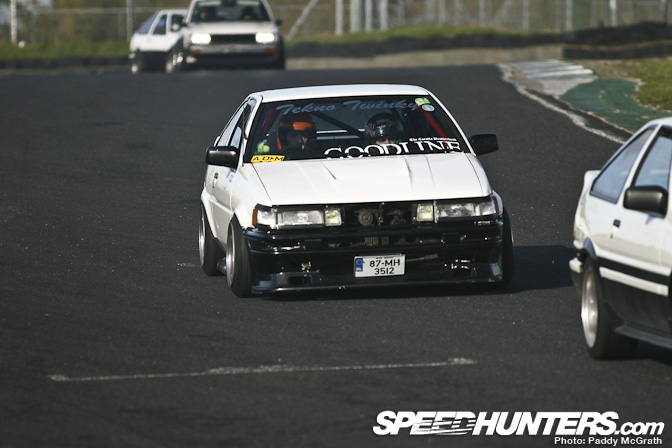 The sessions of the day were split into grip and drift only sessions. It's probably a good thing as some of the drift session guys would probably never come in to the pits otherwise.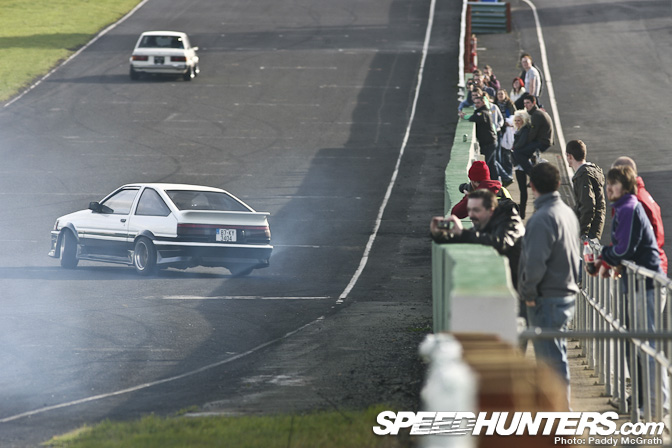 Managing to manji the Mondello start / finish straight is something usually reserved for those with four hundred plus horsepower. Surely a testament to one of the greatest engine / chassis combinations of the last thirty years, that this wasn't the only '86 to link the straight.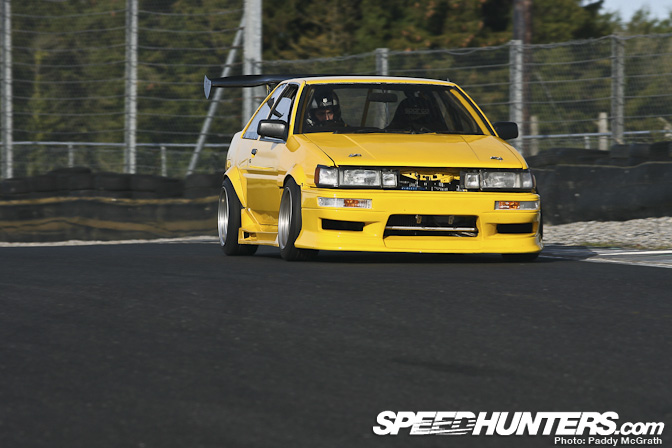 Adrian Walsh has resurrected his '86 coupe from the dead. The first time I seen this car was on Alexi Smith's Noriyaro blog some years back, when it was being used as a track car by one of the Shino Kouba guys. It's great to still see the car attacking the tarmac on the other side of the world.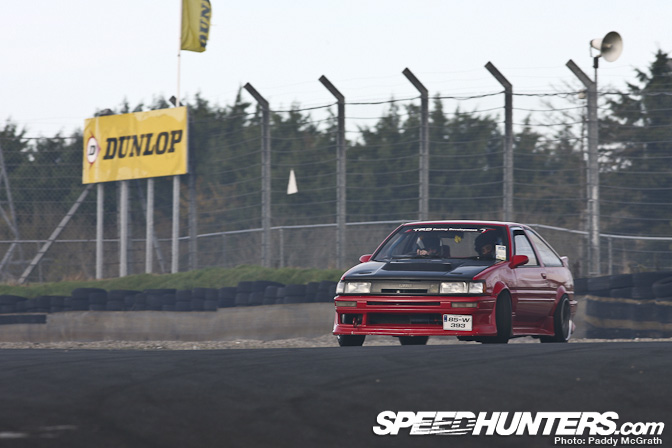 You may remember this car from the last '86 trackday story, it's still going strong but has been given an extra lease of life with a 20V conversion.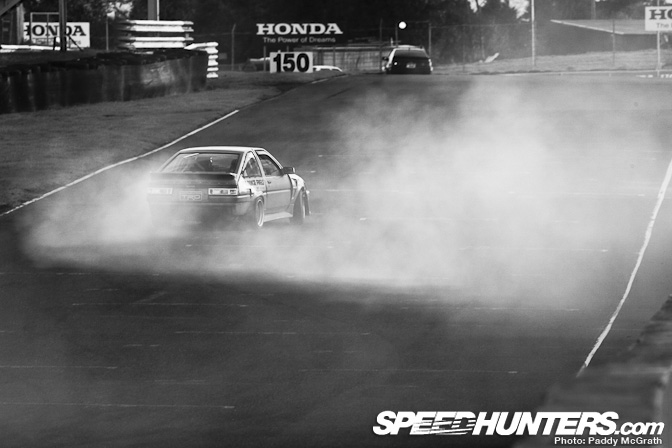 Another of the main straight manji-ers, this time with cheating SR20 powers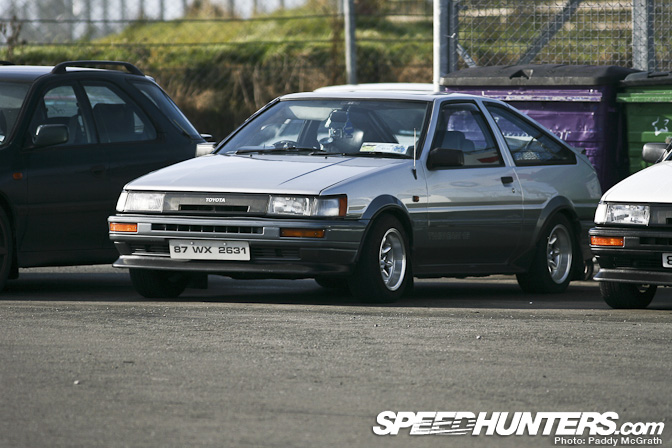 The paddock was filled with examples of both UK spec …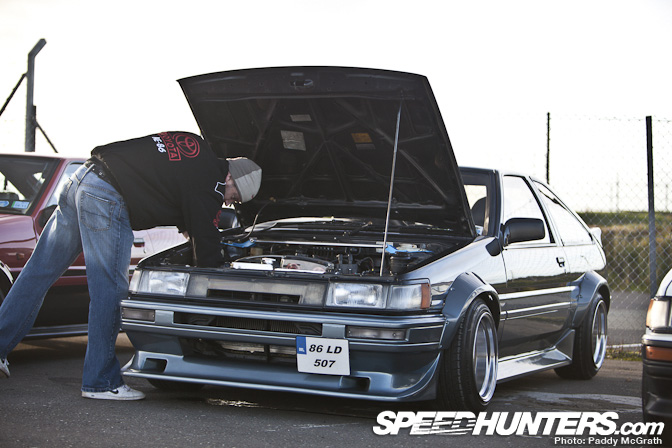 … and JDM spec cars. I love listening to the banter between both camps debating the merits of each spec of car.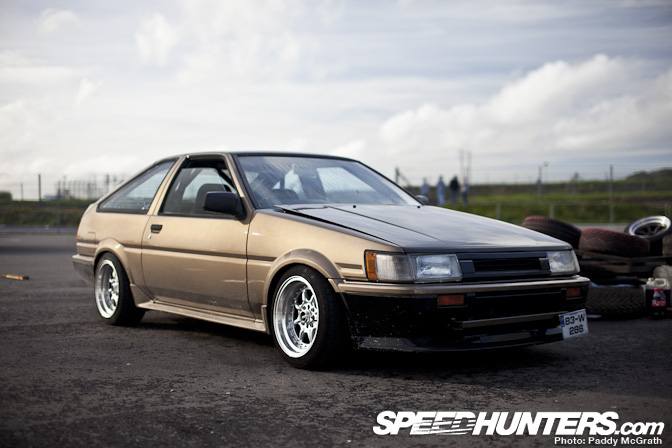 This brown example looks and sounds absolutely amazing. I see it every now and then near home and it always put's a smile on my face.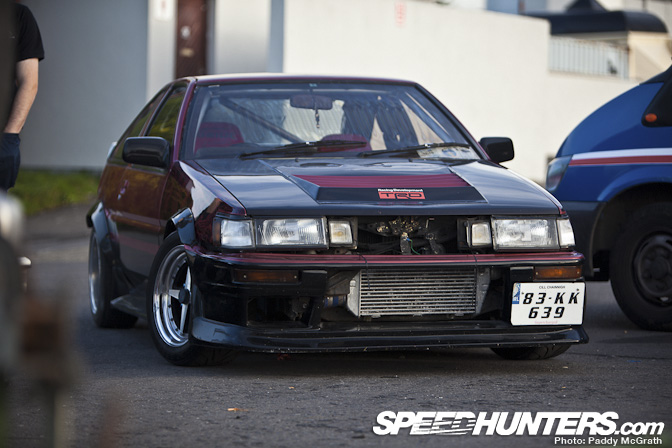 This supercharged and Equip'd '86 has only recently survived a rather solid impact whilst, um, street, eh, parking ?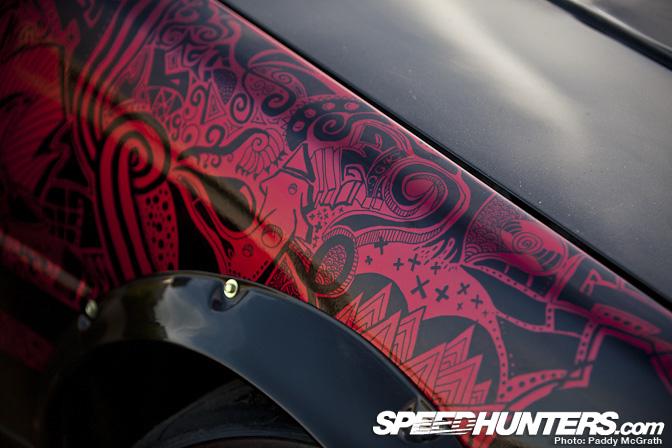 Having straightened the car, he wanted to give it one last run on track before stripping and rebuilding it over the winter. Check out the artwork on the wings, completed by Neil Shen of the rather awesome JuiceBox blog and completed with a couple of Sharpie markers.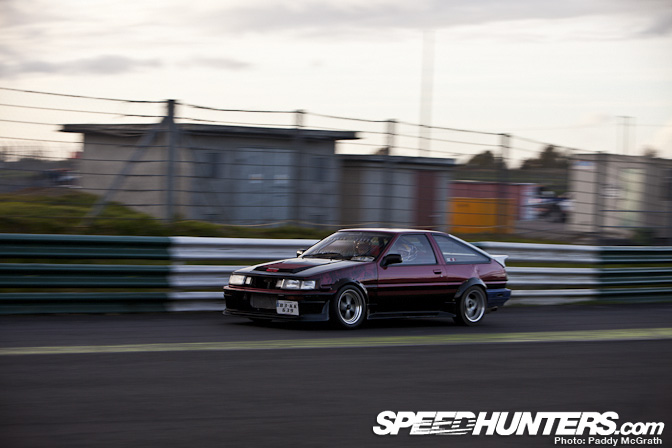 I'm looking forward to seeing what's next for one of Irelands most infamous hachiroku's.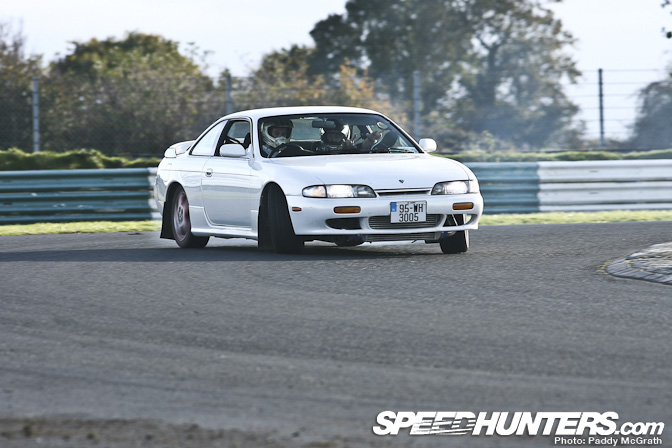 The track sessions were open to non-86s also. I do believe that is Formula D's own Mr. Dean 'Karnage' Kearney in the passenger seat.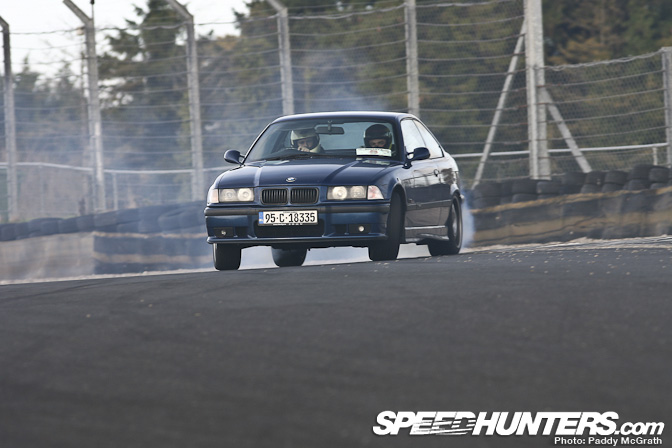 Whilst we're on the subject of non-86s, this E36 M3 was absolutely balls out all day long.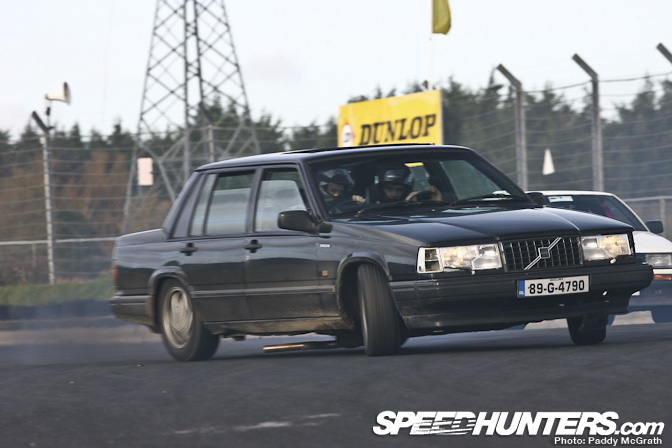 This 740 Volvo looked effective but comical on track.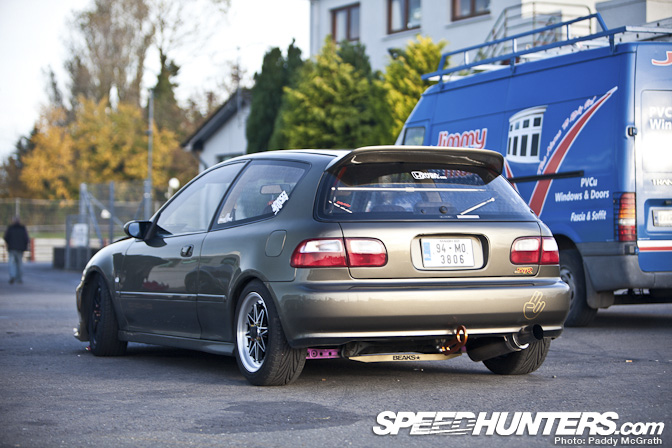 Ir's rare to see a decent looking EG Civic in Ireland and this was a USDM inspired example.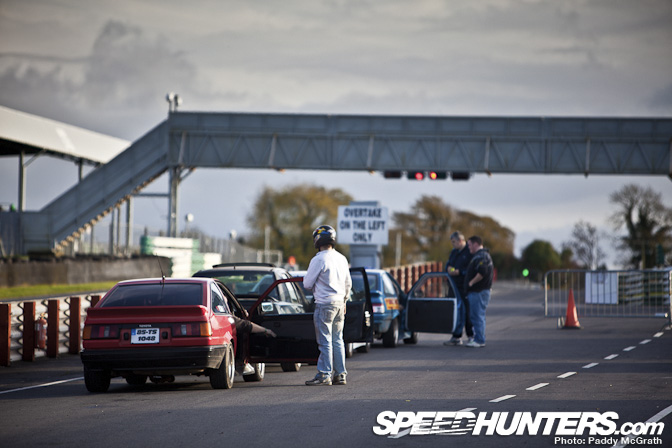 Back to the Hachis …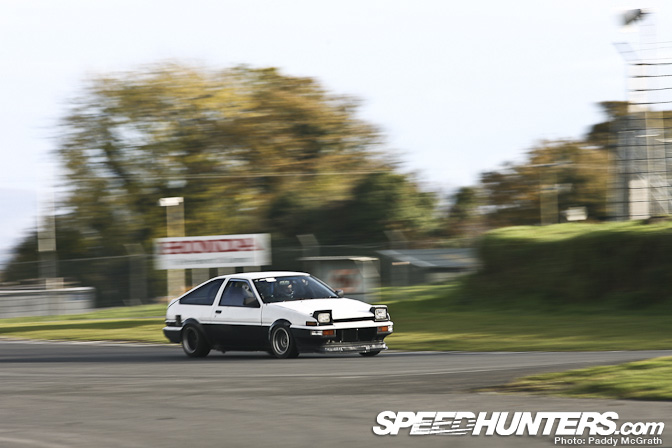 Panda Trueno attacking the Stena corner.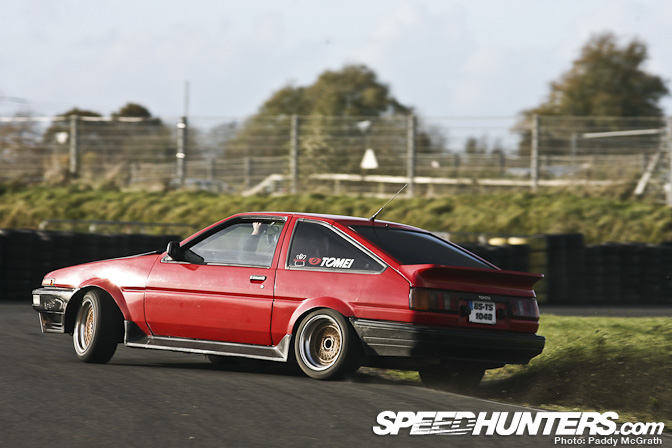 \
Using all of the track and the some …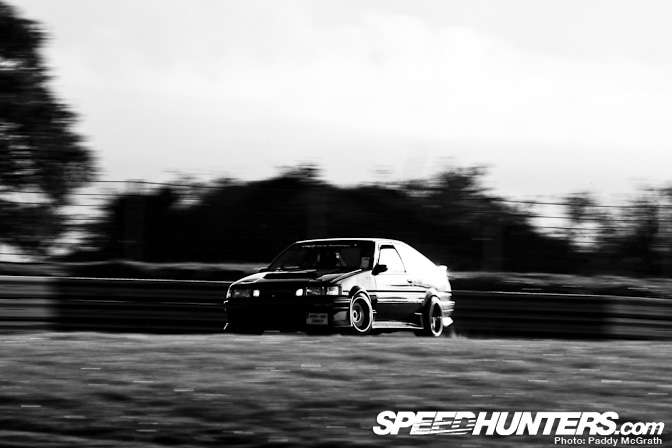 With days getting shorter, the low light made for some dramatic, if not very difficult to capture, images.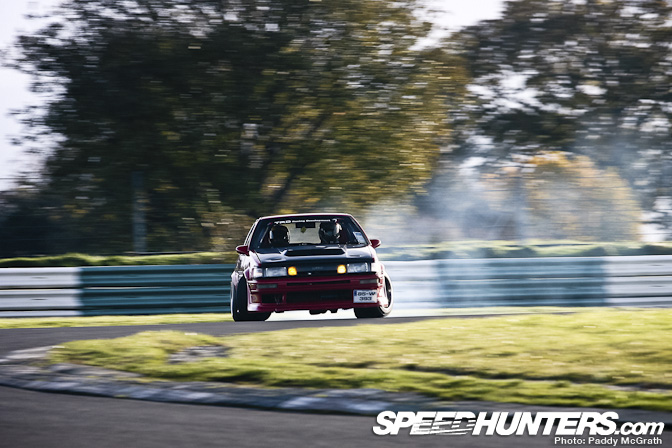 Along with the Autumn colours starting to creep in, it was a dream situation to shoot in.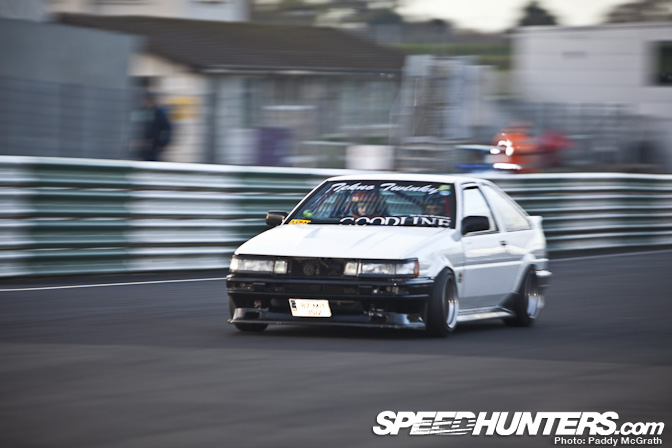 The Tekno Twinky road AE86 was probably one of my favourites on the day.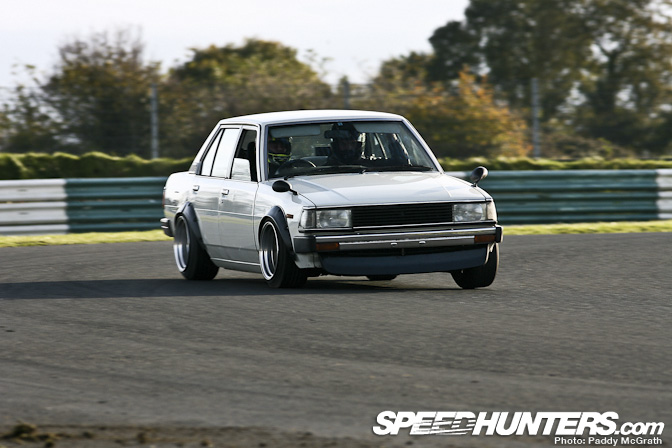 Along with this KE70 Corolla which I'll be looking at in an upcoming Car Spotlight.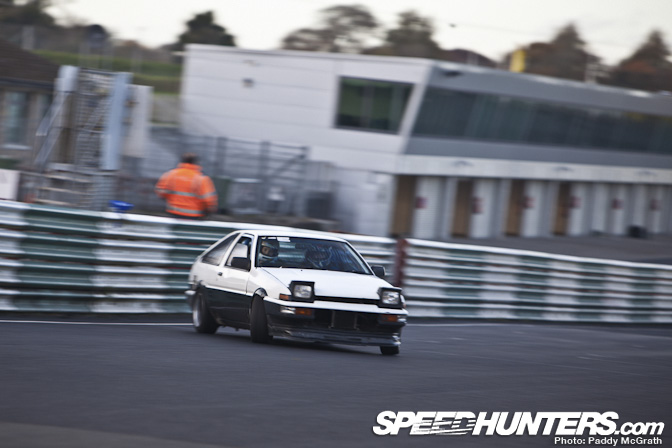 This NA Trueno (also pictured above) gets my 'Hero of the Day' award. For reference, that's the chequered flag station he's attempting to rub at the end of the straight.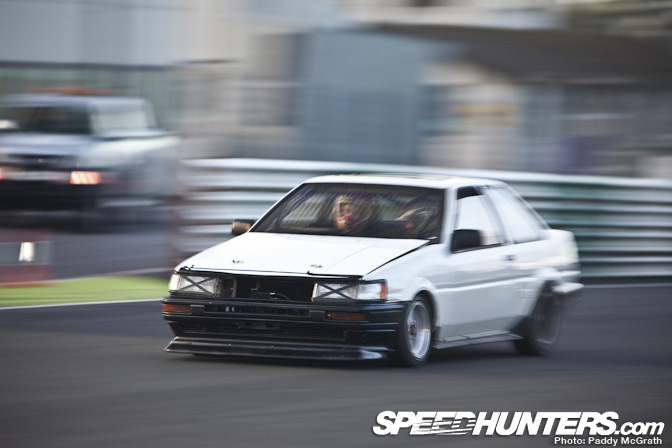 This coupe was running strong all day.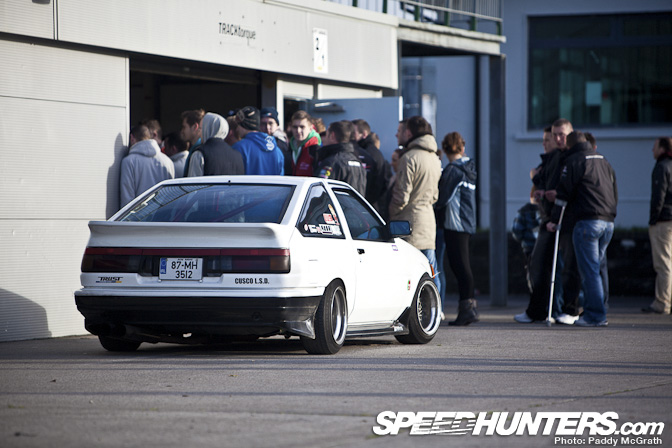 With the day ending and the sun setting, it was one last chance to take the surroundings in.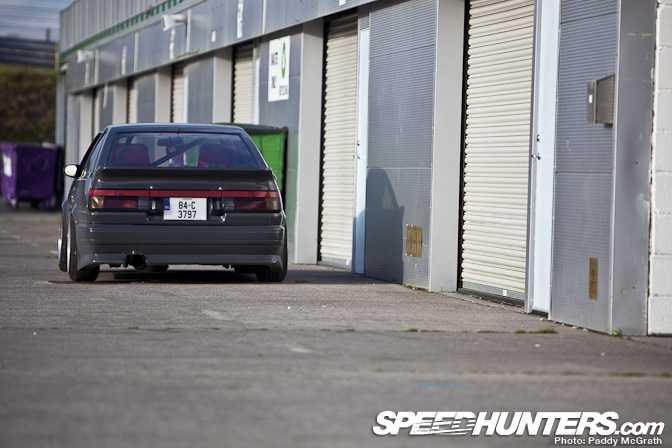 I don't usually get excited about specific make trackdays but there is something about the '86 days that just grabs my attention everytime.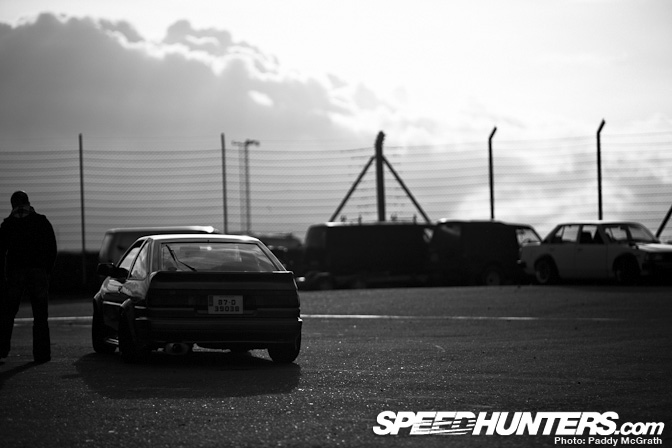 This was actually meant to be a rare day off for this Speedhunter, but I'm glad I didn't miss out on this event.
-
Paddy McGrath