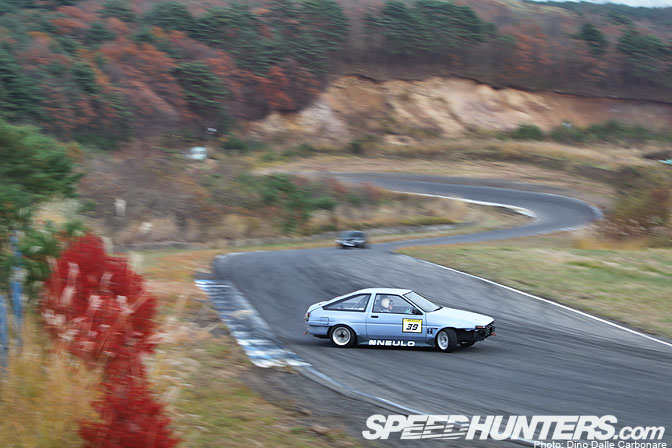 The Japanese are always so proud of the marked seasonal changes that hit their beautiful country. From spring to summer, and from summer to autumn the variation of colors that are exhibited in rural areas, as well as the cities, are nothing short of breathtaking. This is also what makes our usual seasonal pilgrimage to Ebisu Circuit so pleasant, although it's not exactly the foliage we are there to cover. Autumn, up in "Drift Heaven" can only mean one thing, it's Matsuri time!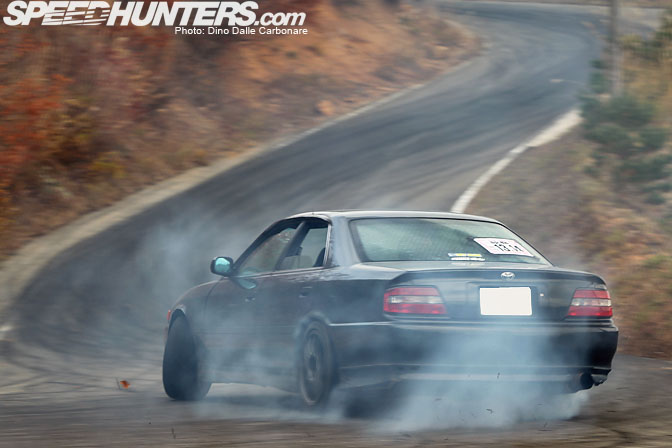 Following all the WDSC Nations Cup and G1 Grand Prix coverage you have seen over the last week, it is now time to take a look at what was the main event of the week, the festival of drift, which has for us here at Speedhunters become something of a tradition.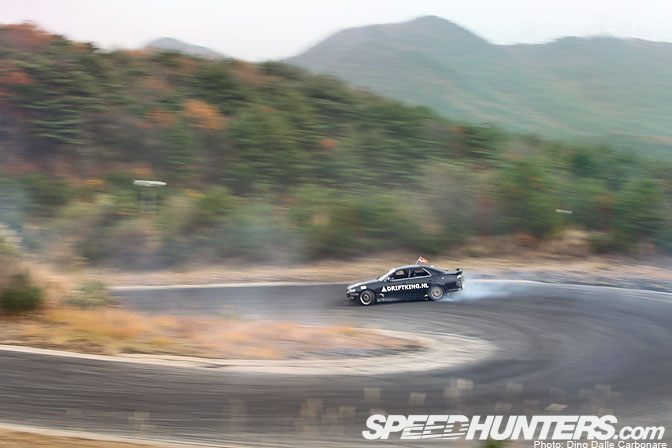 Ebisu circuit, with its seven drift tracks, is a place like no other and after the exposure it has gotten over the last years it is not surprising more and more people from abroad are taking notice of it.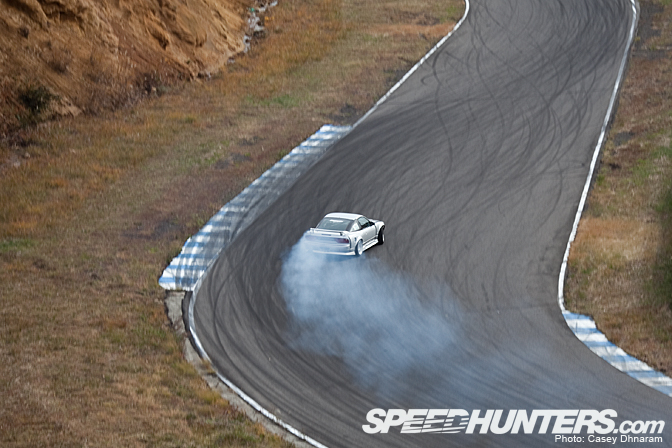 For this Autumn event Casey Dhnaram came over from Australia to experience it for himself, bringing his camera and lenses ready to capture the atmosphere with his unique style. I'm hoping his input will help give a fresh new twist to the coverage as we both pushed ourselves to immortalize the action and the lifestyle aspect of this awesome weekend..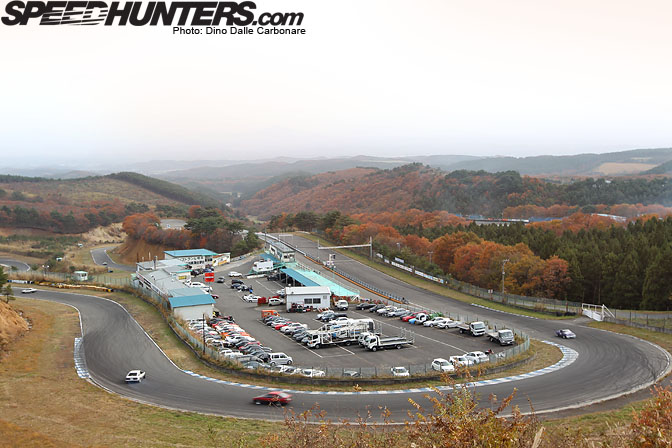 We did our best to move around the vast grounds to check out what was going on at each of the four main circuits…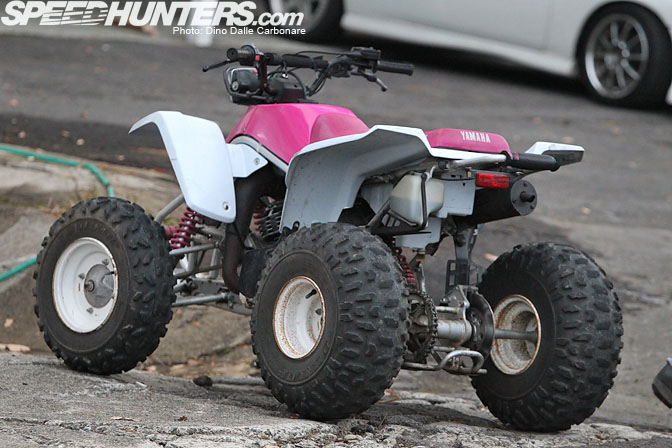 …and once again, thanks to Andy at Powervehicles, I was on board of the "official" Speedhunters Yamaha quad! This is probably the fastest way to move between circuits, which is why Suenaga of Team Orange also uses a bike to get around the compound.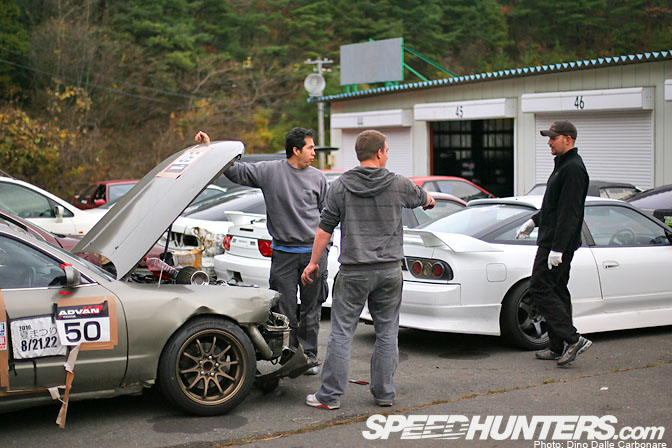 Foreign participation was unexpectedly huge, as we saw at the G1. The space in front of Andy's garages resembled a war zone where people would bring their smashed cars for a quick fix. Above is Allen Lorenzo of Tomei Powered having a chat with Jay Duca and Andy.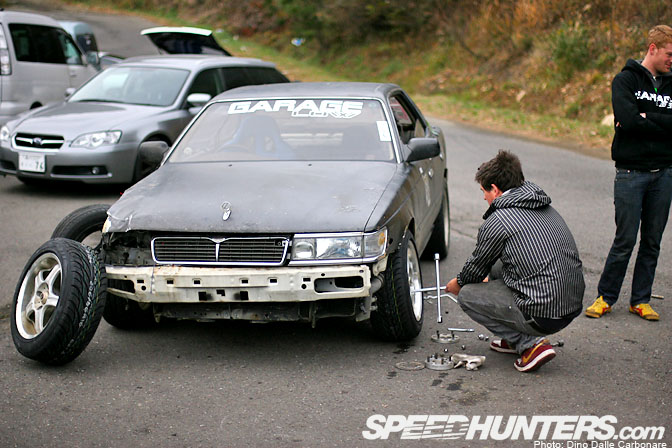 The amount of rubber these guys went through over the weekend had to be seen to be believed!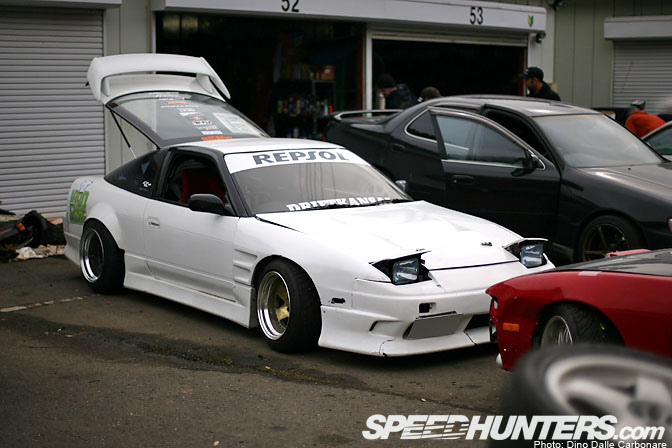 Ben MacKerras got himself Shane Bingham's 180SX, a car he will be taking back home to Australia.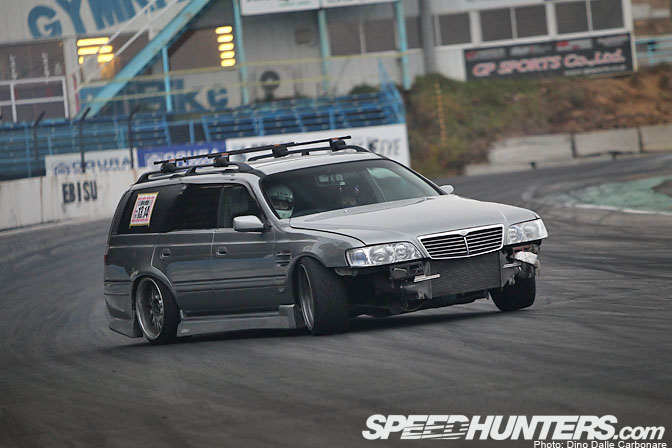 Minami, the D1 course, was as busy as ever and when I went to check it out early in the morning I found this rather curious looking Stagea getting some wild angles.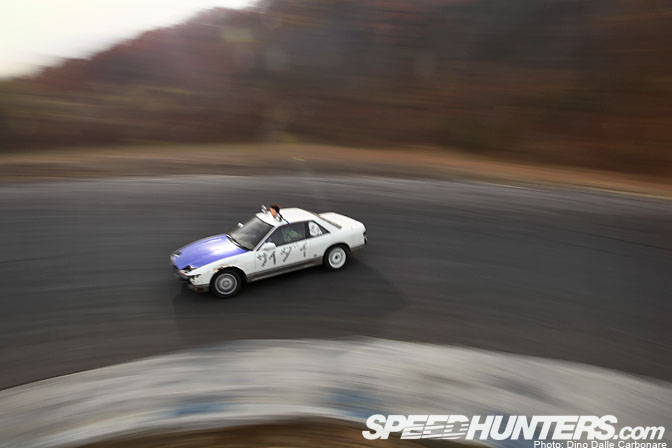 Kita, the North course, always provides some top entertainment. In case you are wondering that is a mannequin head on top of this S13!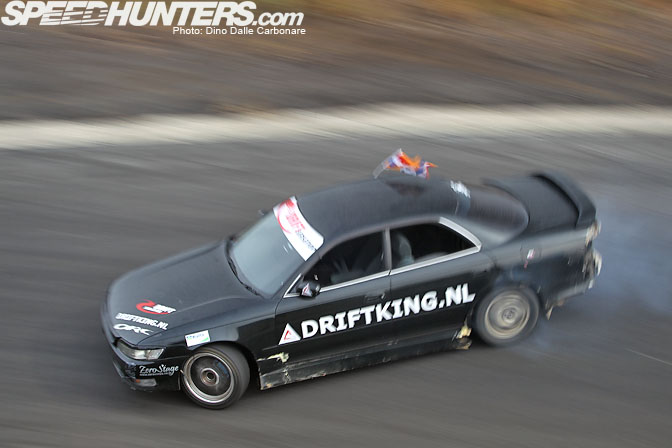 Paul Vlasblom didn't participate in the G1 the previous day so it was good to finally see him out in action. This time round he went for something a little bigger compared to the RPS13 he used last time he was over. The JXZ90 definitely has more momentum to play with and it seemed to suit his style.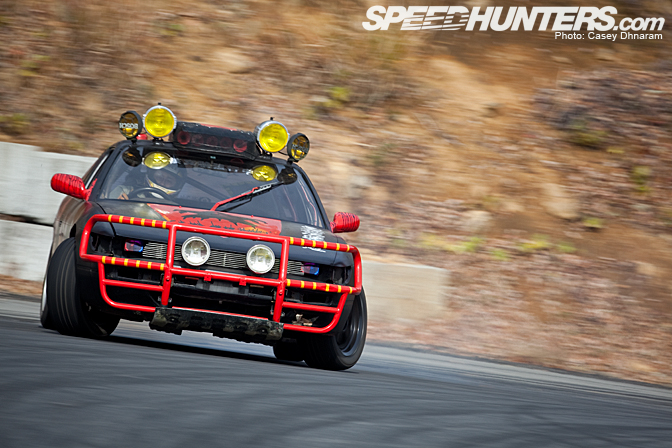 Since these Matsuri events at times resemble a destruction derby, this guy had the right idea! Additional illumination will come in handy on those dark night sessions.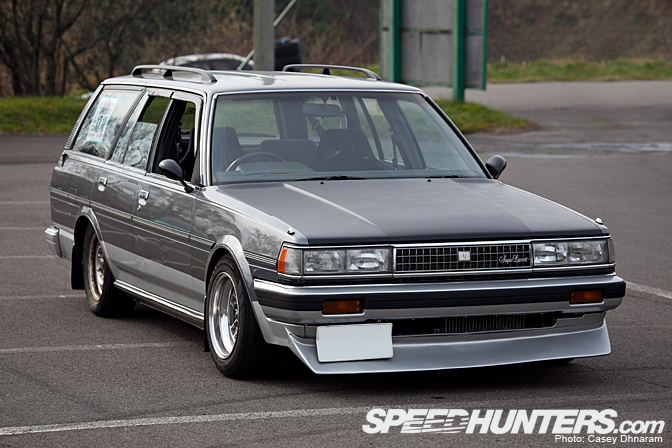 Casey spotted the same GX70 Mark II wagon I did a spotlight on back in summer. Still looking pristine.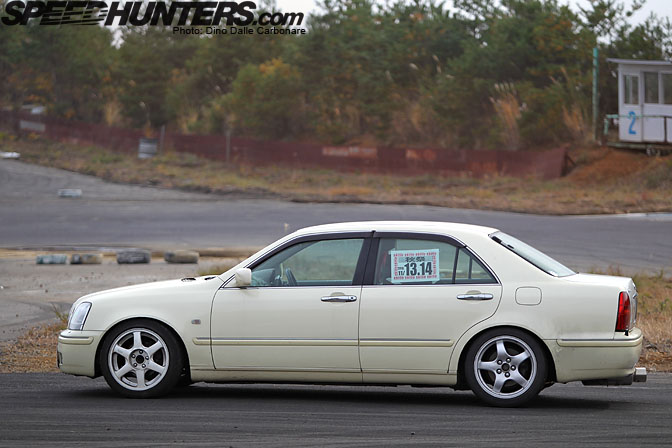 This is a car that I knew we would all be seeing hit the drift scene sooner or later. The Toyota JCG11 Progres NC300 is another of those big sedan spinoffs that Toyota created back in the late nineties. Naturally aspirated 1JZs and 2JZs were used to power the various versions that were available between 1998 and 2006…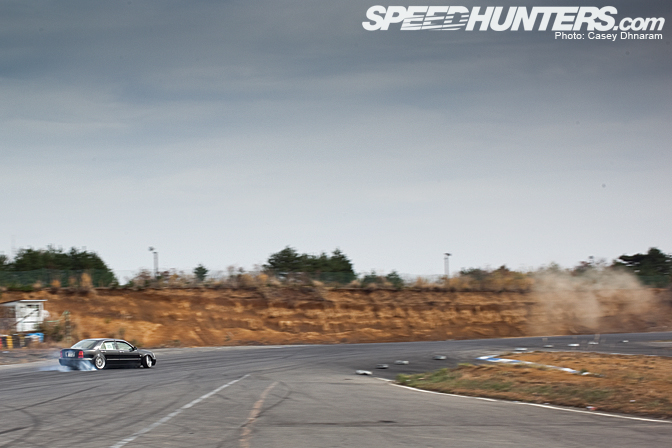 …and with a bit of imagination they can be turned into something very cool like this black one Casey spotted at Nishi course.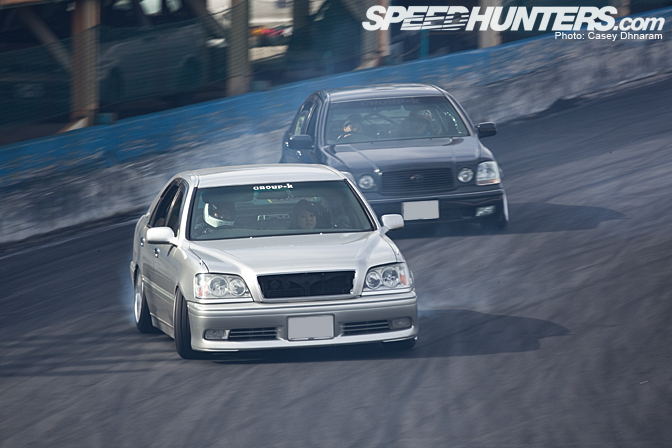 Here it is again at Minami chasing a big Crown.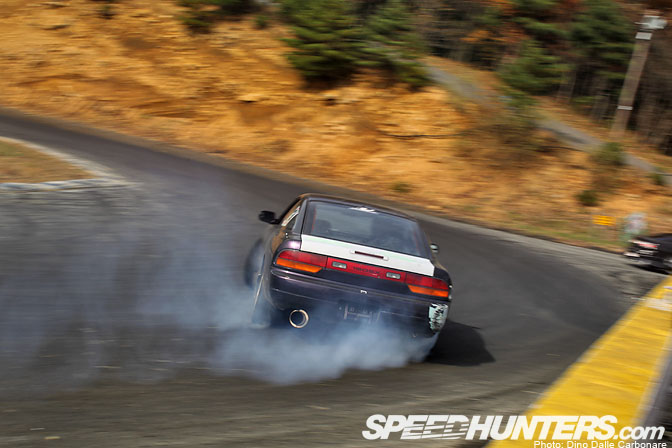 For those needing a quick practice before heading to the main tracks the School Course is the perfect place. There always seems to be some wall-hitting going on there too, of both the voluntary and involuntary variety!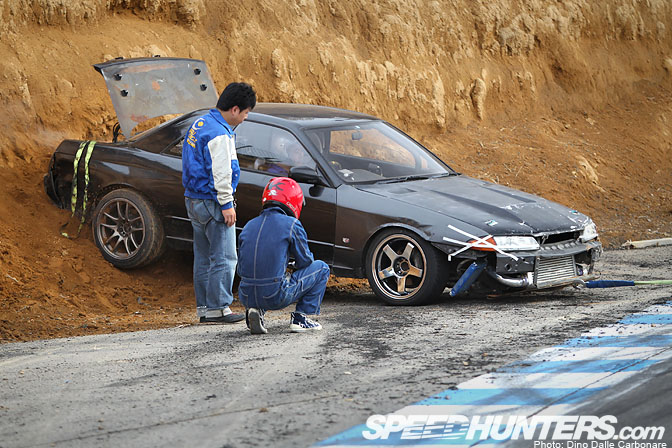 Drifting is drifting after all and the occasional mishap does occur.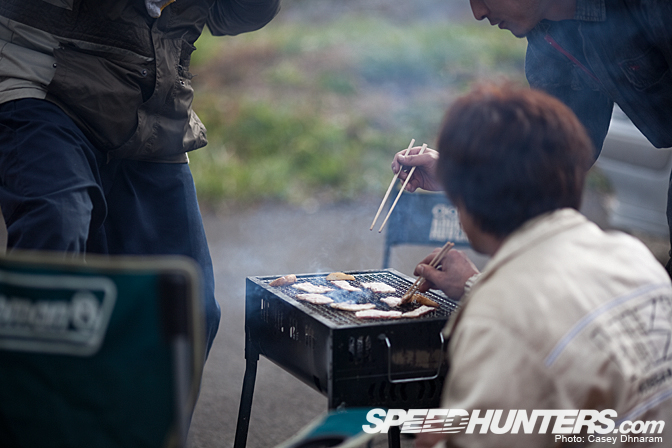 Time for some yakiniku. Yum!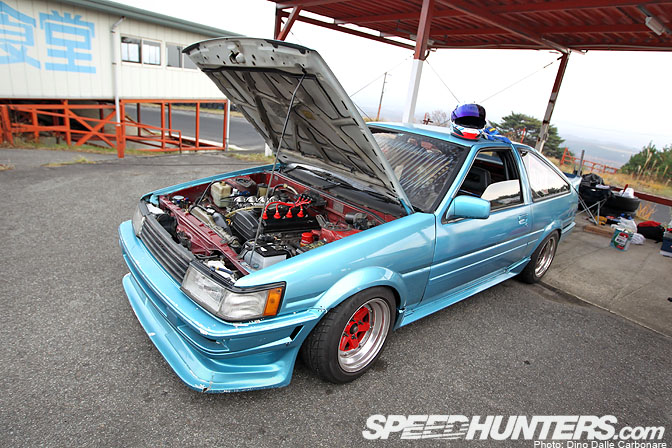 There is always a great selection of cars present at the Matsuri, some we have seen before…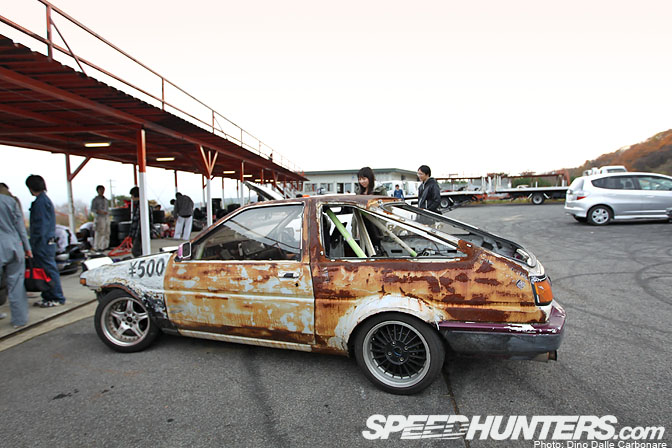 …others are very new…well sort of. This particular AE86 was purchased from a junkyard for the sum of ¥500, as is specified on the front fender. Not a bad budget to go drifting!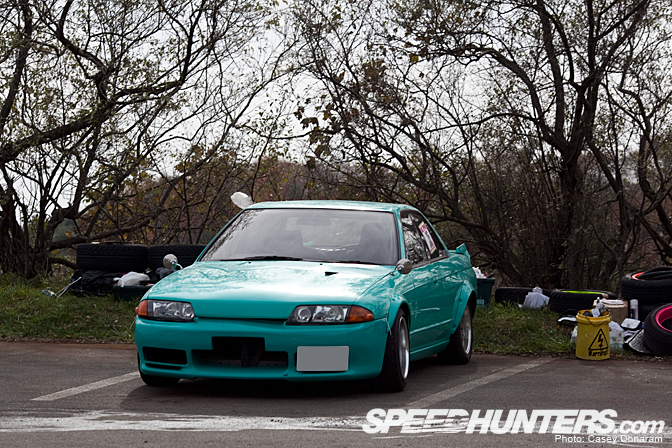 4-door R32 Skyine, a fitting car for our current Haulers & Sedan month!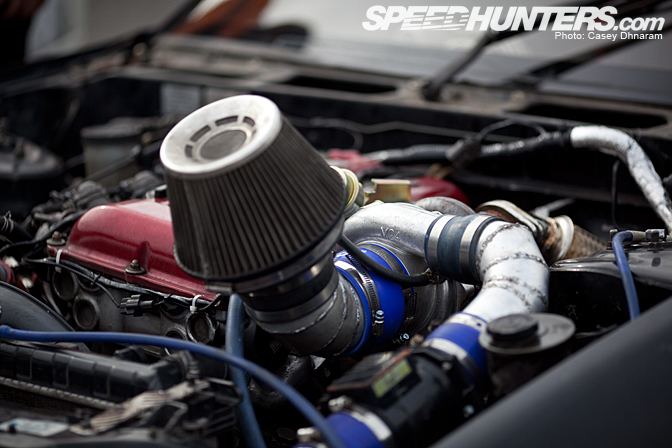 Wonder if this classifies as "ram-air?"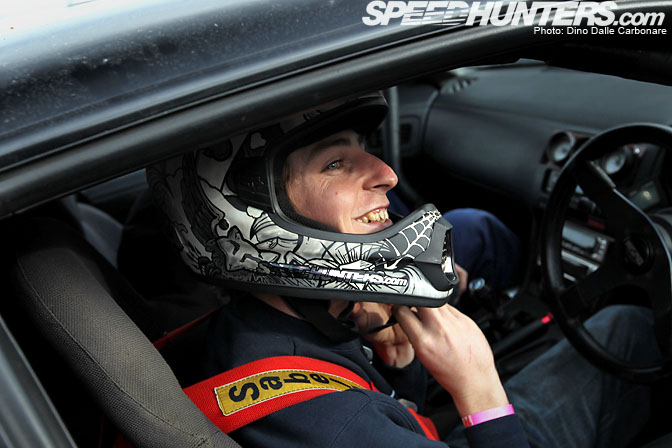 D1 Grand Prix license holder Chris DeJager was out for a bit of fun following his victory at the G1 the previous day. The 2010 G1 champion was kind enough to go out for a couple of skids on the togue course for me…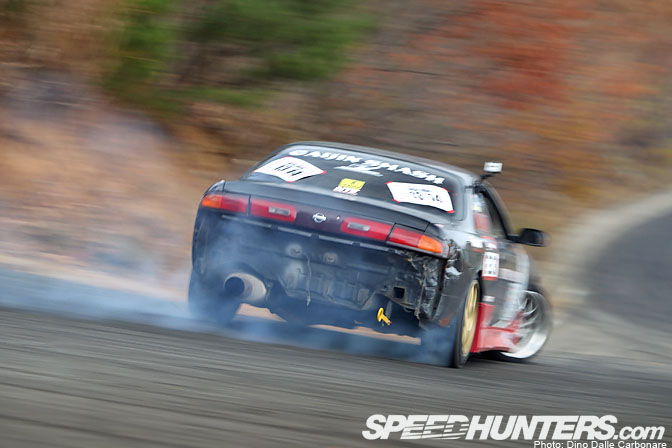 …so I could get a few shots. Cheers Chris!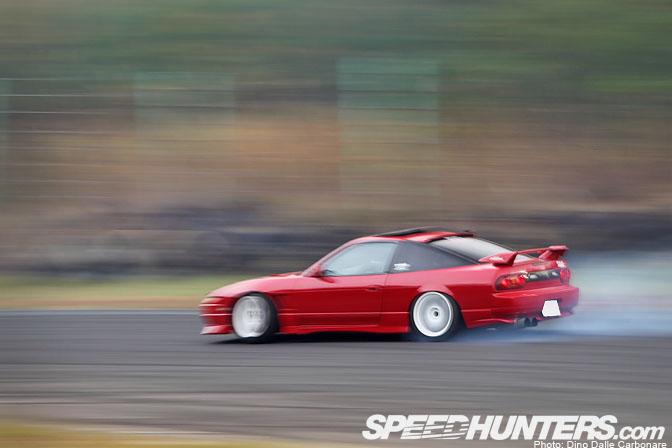 It's not all missiles at Matsuri! This was one of the best looking cars I spotted over the weekend.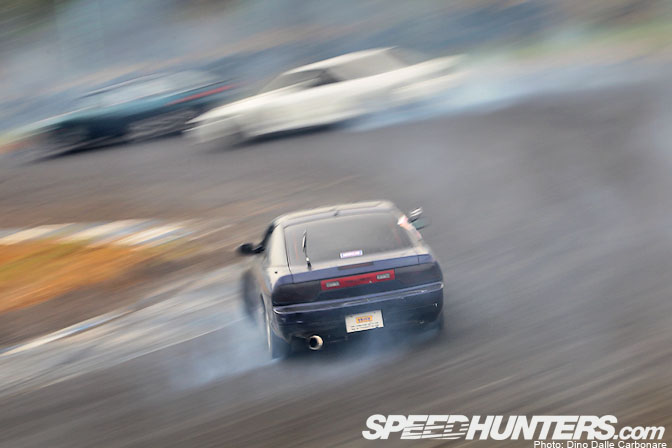 Jaber, after drifting for three days straight at Nishi, was still out there getting the most of the Team Orange 180SX drift school car. To say he was enjoying it would be a gross understatement!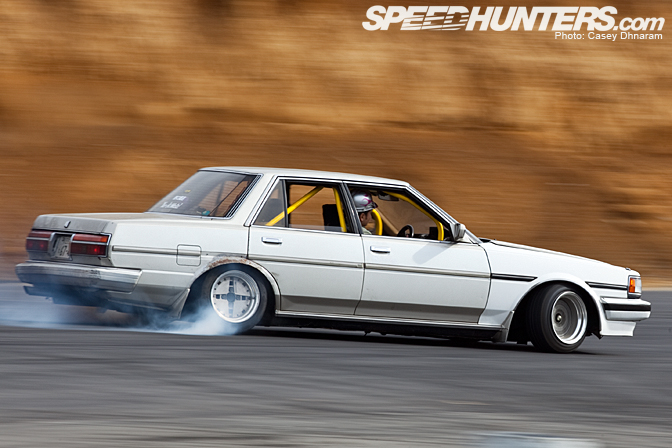 Vintage sedan awesomeness!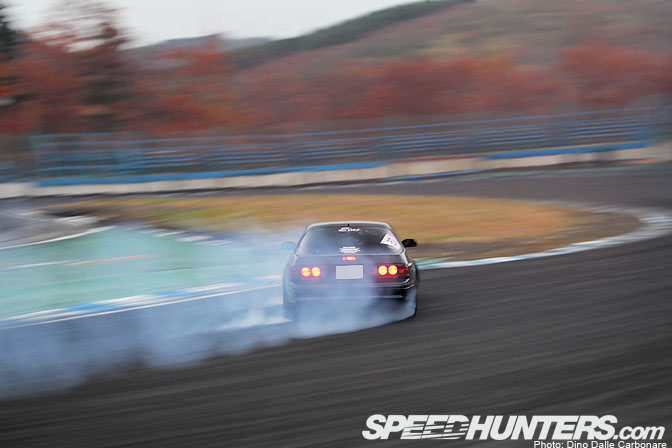 Drifting and those intense autumn colors really do go hand in hand!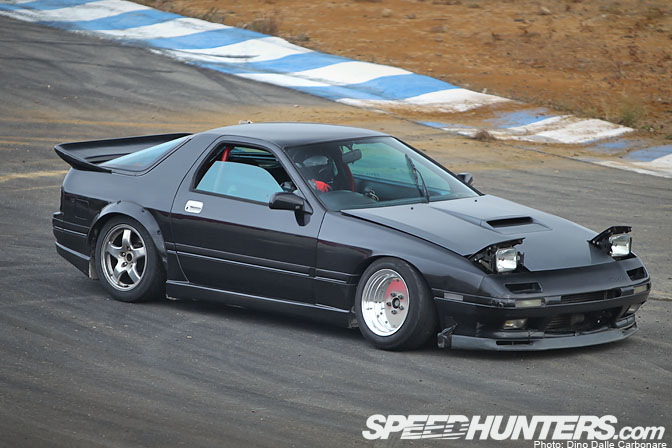 I never go to see this FC in action but it really ticked all the boxes in the looks department.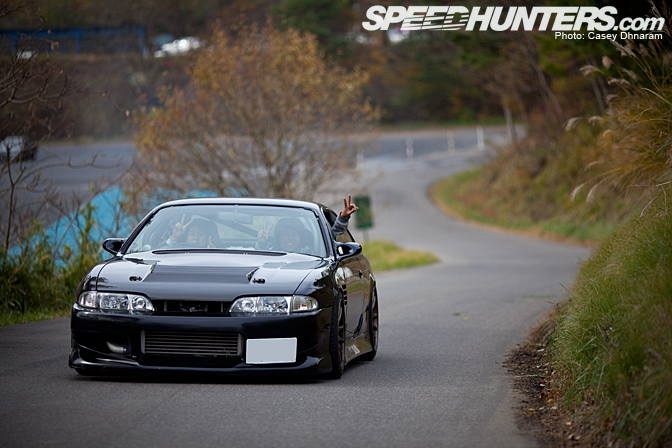 Peace indeed!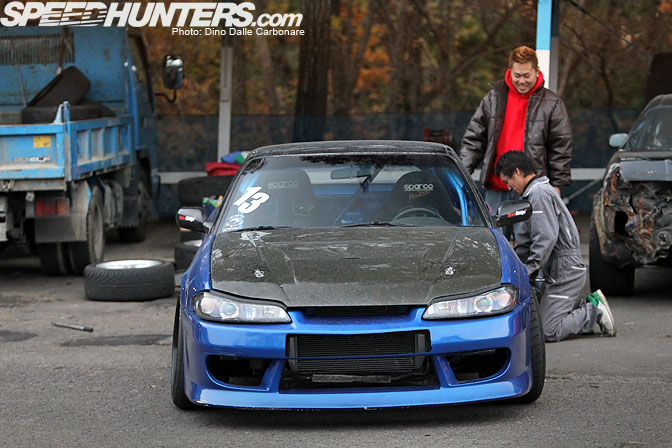 Daigo Saito was having fun with his new V8 monster but the car seemed to be spending more time in the pits than out on track. His JZX100 missile, or what remains of it after the various Matsuris it has participated in, was also there to be abused of.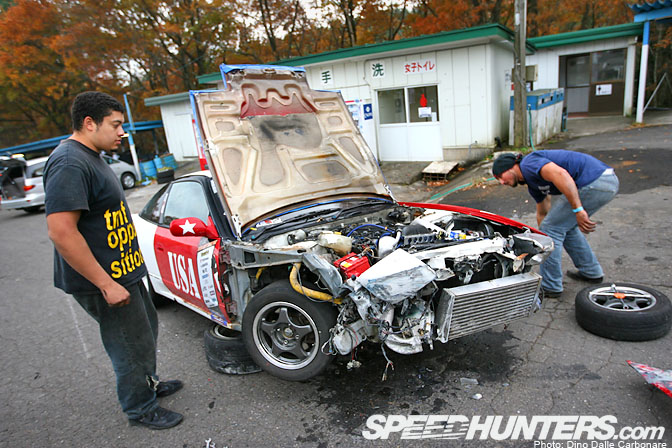 Mike Pollard's morning wasn't really going as planned. A few hours into his first Matsuri he started to practice the famous Minami jump. He began getting some air but on an unlucky run his Team USA RPS13 straightened up upon landing and smashed into the wall…hard!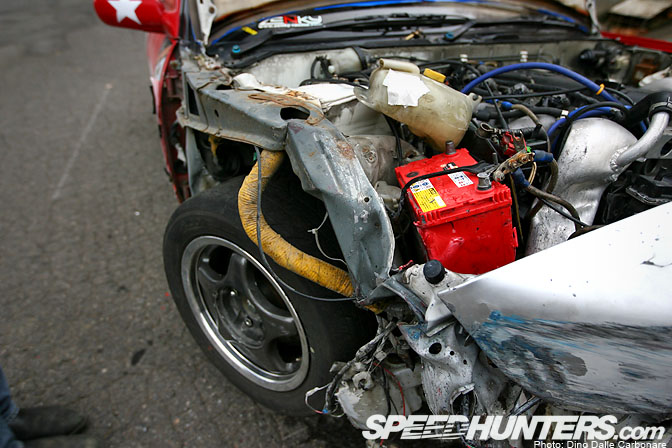 With a rearranged chassis and smashed front suspension there was nothing that could be done except to start salvaging the good bit and pieces. Mike's Matsuri didn't end there however!
We've got more action for you in Part 2!
-Dino Dalle Carbonare