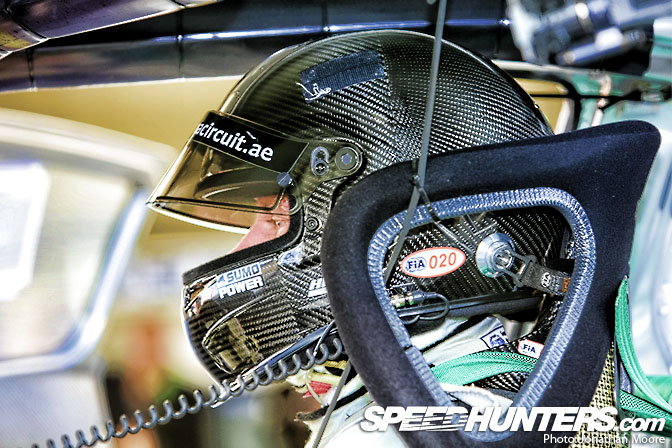 What a month it's been since my last race – and my last blog – from the Algarve. I managed to have a week at home and spend some time with my family and even do some work for my building business in London before jetting off again – this time to the Yas Marina circuit in Abu Dhabi. For for me a trip to the UAE is a regular affair (I'm pleased to say), as I am contracted to drive guests round in one of the two-seat F1 cars that are owned by the track. This time the guests were the Formula 1 media. Joining me for this event were none other than Bruno Senna, Jean Alesi and Johnny Herbert, each of us charged with putting the journos through their paces and then assessing their performance. After a couple of days at home, I then flew down to the South of France for a test with Sumo Power at Nogaro the next day. My team-mate Warren Hughes, the engineers and I worked on our qualifying strategy as, for one reason or another, this has not been so good in recent races. We also practiced pit-stops and helped with some development work with the cars for the remaining three races: round eight in Spain and then rounds nine and ten in Brazil and Argentina. We even worked on some things for 2011.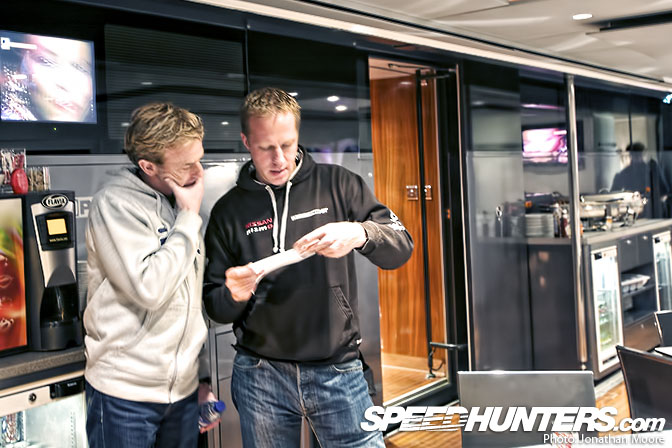 Warren, Peter Dumbreck and I were then due to fly back to the UK on Tuesday morning but, because of all the industrial action going on in France and the blockades on the fuel depots, our plane was grounded – and it didn't look like we could get back until Thursday! Bearing in mind we were then scheduled to fly down to Bilbao in Northern Spain on Thursday evening, it seemed crazy to risk going back and then not being able to make the race at Navarra. Therefore, the three of us Brits and the German (Michael Krumm) decided that the best thing we could do was to hire a car and head straight to Spain. As we basically had a couple of days with little to do, we spent Wednesday in San Sebastian, where we did some training by running along the beach – and even visited a gym. We also had to do some shopping, as we had not planned to be away for so long and acquiring extra pants was an important consideration!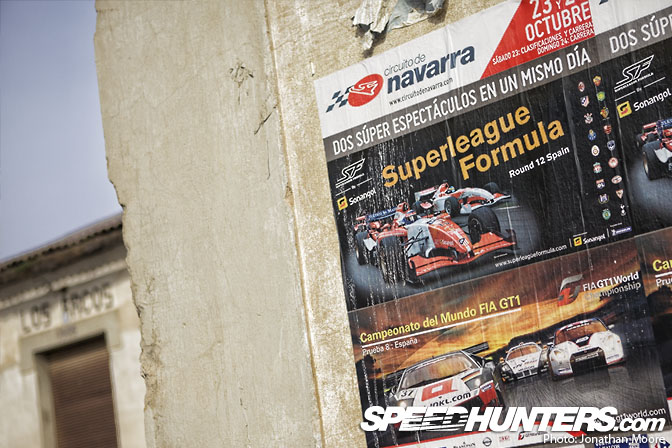 Then, on Thursday, we headed further south to Los Arcos and the Navarra circuit. However, this was not what Warren and I were meant to be doing that morning. When the two Aston Martins that finished ahead of us in round two Tourist Trophy meeting of the GT1 Championship at Silverstone were penalised, we were later accredited with the win. However, because the results were changed after the podium presentation, we were never presented with this most prestigious of trophies – prestigious because it's the oldest award in motorsport. Although our win was announced, we are yet to be presented officially with the trophy and, after all those involved had managed to get their diaries synced for the first time since May, it still didn't happen due to the French strikes. Therefore, the team and the Royal Automobile Club, who hold the award, now have to fix another date for the presentation.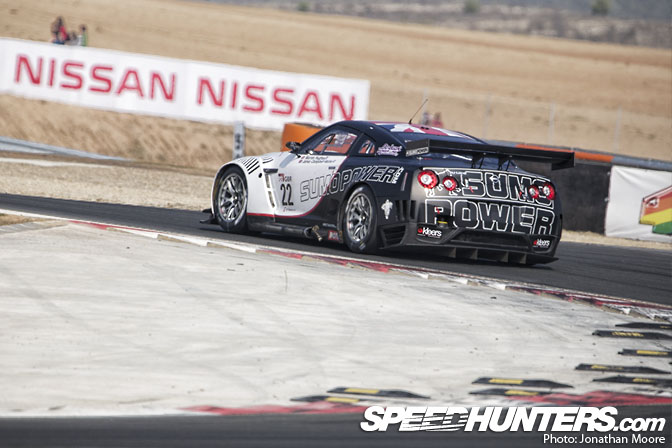 For all us four drivers – and most in the GT1 Championship – Navarra was to be a completely new experience as none of us had ever visited the circuit before, let alone driven it. Hardly surprising really, as it was only opened in June this year. Having looked at a plan of the track and watched some video footage, we were all a bit concerned as to whether the circuit would suit the Nissan GT-R. Our car likes fast, flowing tracks with long straights, where we can use the power of the engine and the high top-speed. But this one has lots of slow corners and not much in the way of sweeping curves.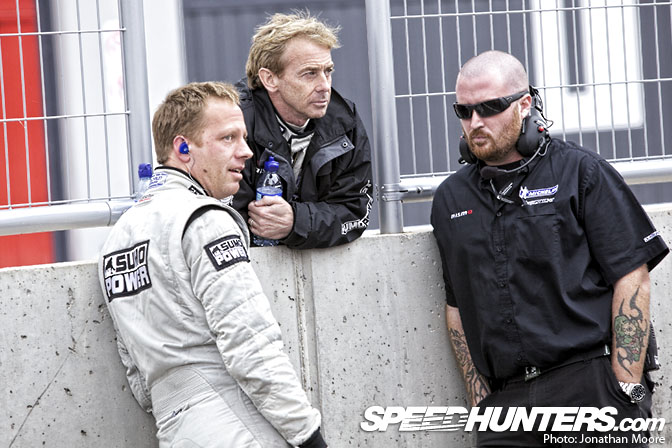 As soon as we arrived at the track we decided to walk round it. Then on Friday, we did it again – three times! The format of this race weekend differed to that of most of the others this year. Usually Practice and Pre-Qualifying take place on Friday, with Qualifying and the first race on Saturday followed by the main Championship race on Sunday. However, all of the track action was crammed into two-days this time, with both races on Sunday.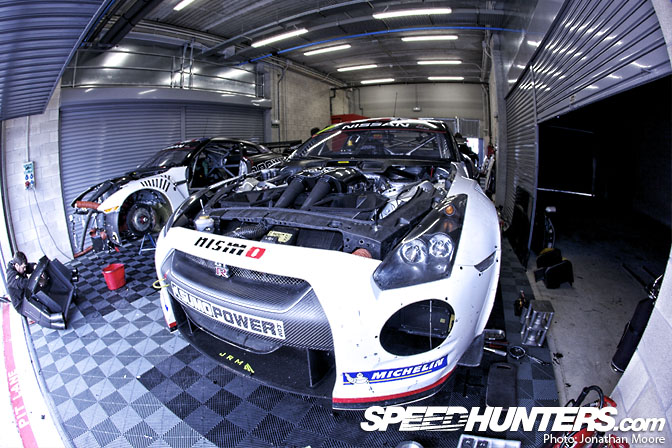 Speaking of being crammed, because this race was organised at the last minute – as the originally intended trip to Durban had to be cancelled – the SuperLeague Formula was also at the circuit and had allocation of pit garages. This meant all GT1 teams had to squeeze two cars into one, rather than one garage per car, which we are more used to. This SuperLeague Formula is the championship where each car is linked to a famous football team. I'm not sure how this works, but I know they are very noisy. In fact, so much so, the series is now known as Formula Vuvuzela!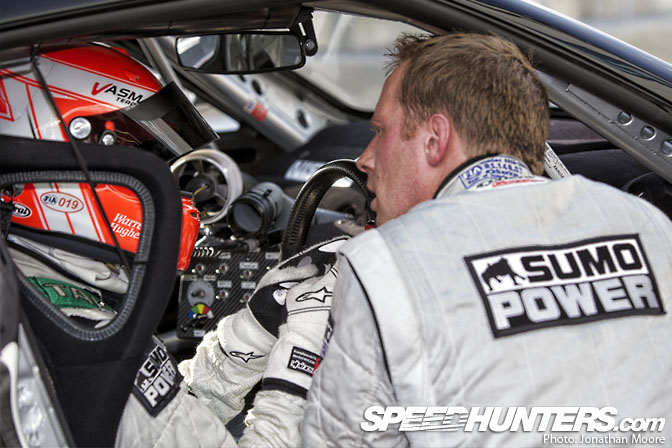 Therefore, after a few days of not having much to do, both Saturday and Sunday were non-stop. First was Free Practice on Saturday morning. Because of our misfortune at the previous round in the Algarve when I got rammed in the first corner and had to retire on the first lap of the second race, it meant that we had a good set of tyres to use for practice at Navarra.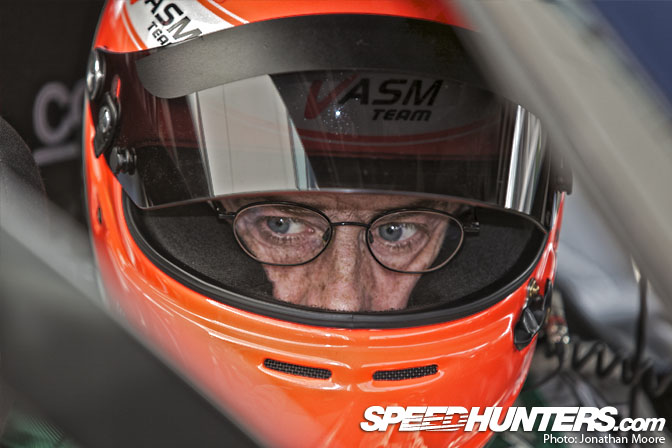 We were therefore able to get our car working fairly quickly and I have to say Wazzer and I were pleasantly surprised that we ended the session third quickest. However, the opposite applied for Michael and Peter in car #23. As they had won the first race and then finished fourth in the second in Portugal, their tyres were shot to bits and they ended up just 14th quickest.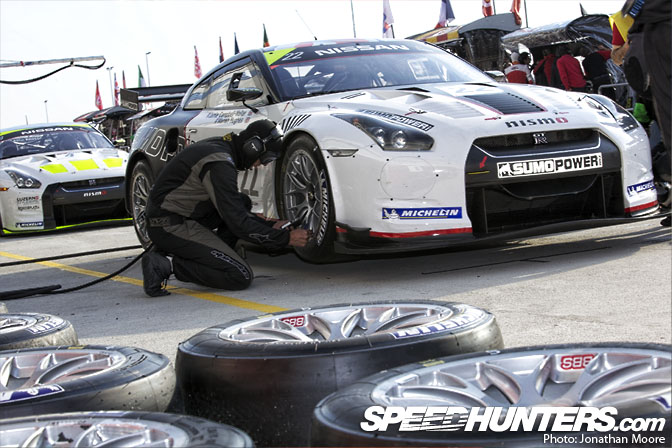 For the team, the afternoon's Pre-Qualifying was a quiet affair. Because you have to use your allocation of race tyres in this session (each car getting four sets), we decided not to do much running so as not to scrub the tyres. This meant we only did a few laps. However, we were happy with our car, so it wasn't a problem. For car #23 its pace on new tyres was better but still not proven – it wasn't until Qualifying later that afternoon that they realised there was an issue.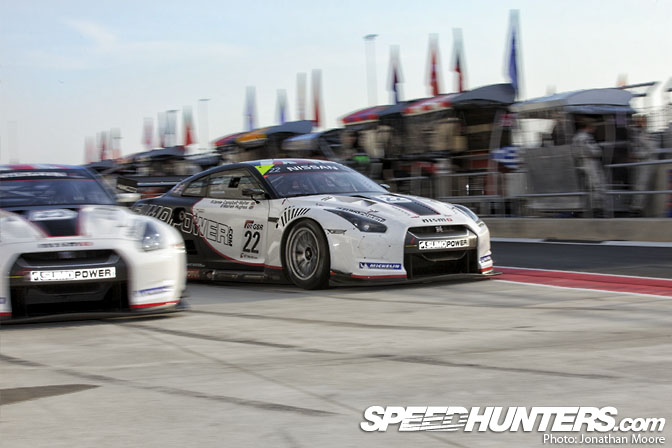 Warren drove Q1 and went eighth fastest, which was a good start and ensured we would be in Q2 – the best 16 going through.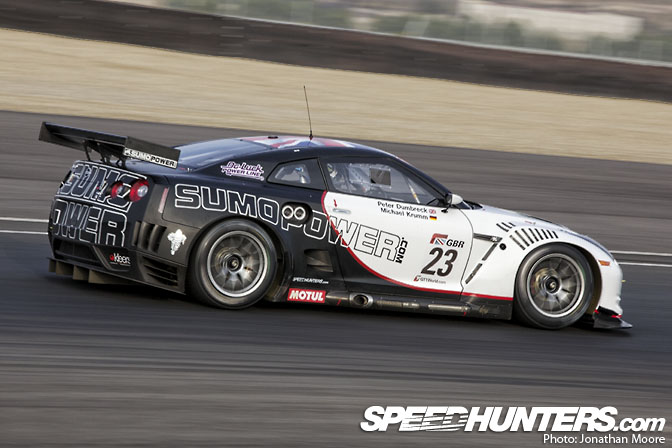 However, for Peter in #23 the story was not so good. 17th fastest meant he and Michael went no further than Q1. Bearing in mind that both cars were supposed to have exactly the same set-up, the engineers set about finding out what had changed – and later on that evening they found something, but I'm not sure what it was.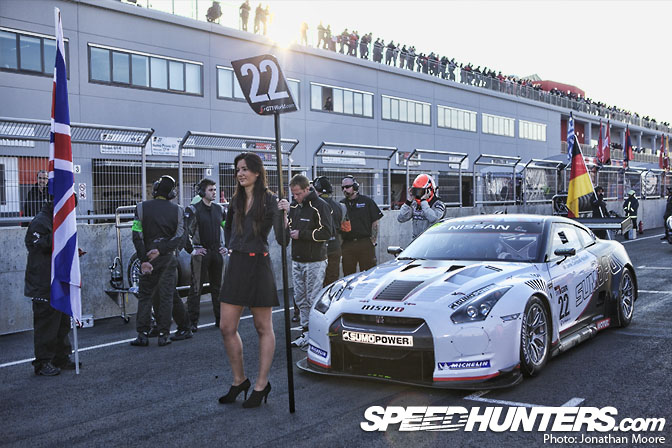 I drove Q2 and, with the car going well I was determined to get through to Q3. Therefore, I was pretty chuffed (and relieved) by setting seventh fastest time. Warren repeated the feat in Q3 and therefore, we were to start seventh on the grid for the Qualifying Race. Because of someone getting penalised, Michael and Peter were to start 16th. However, with their car's set-up now sorted, the team was upbeat that we could get both our Nissans in the top-ten.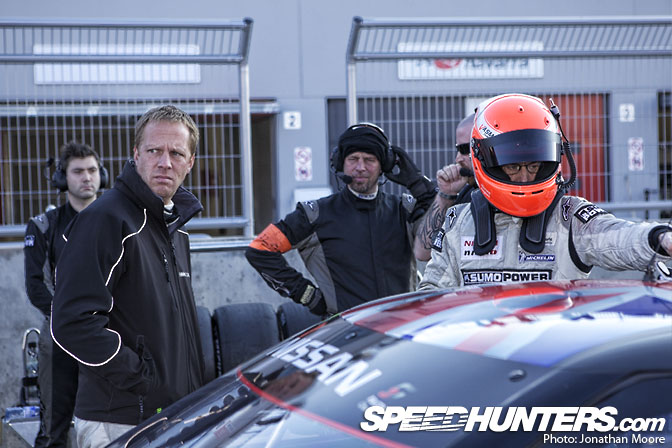 Warren was first up for race one, with the team-plan to make sure we got both cars to the finish line – and in the top 10. As it turned out, Warren and Michael nearly didn't even make it round the first lap. It was manic! It was like the BTCC on drugs – in cars that cost half-a-million quid!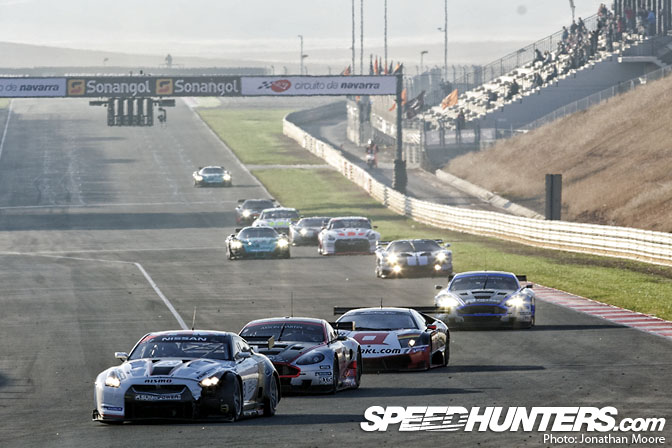 Therefore, it was hardly surprising that the guys backed out of any conflict and, getting away with just a bit of body damage, were able to continue.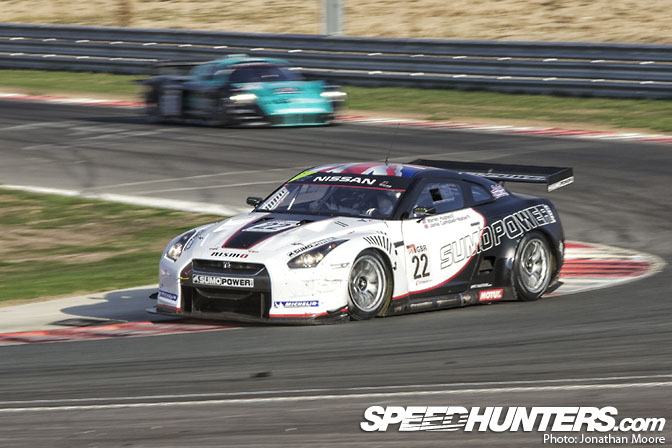 By the time it was my turn to get in the car Wazzer was in sixth and Krumster was up to eighth. I was then able to get past a Maserati and up to fifth before the finish. Now, for those of you who have seen me drive you will know that I love overtaking, but I have to admit that when it's a Maserati it's even better!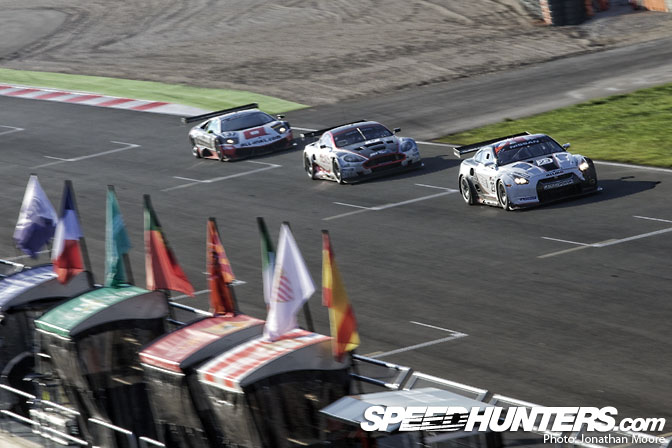 Peter, who swapped with Michael, did a great job maintaining eighth with cooked tyres and, just when it looked like we were on target to achieve our goal in the first race, the unthinkable happened and PD coasted to a halt with a fuel problem with one lap to go.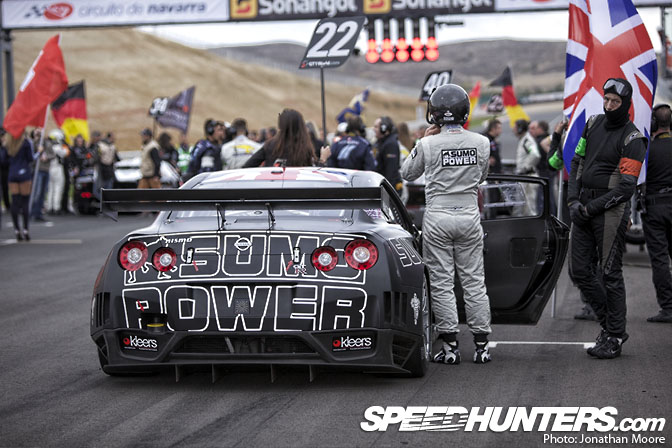 So there I was in P5 for the main Championship race – the one where most of the points are scored.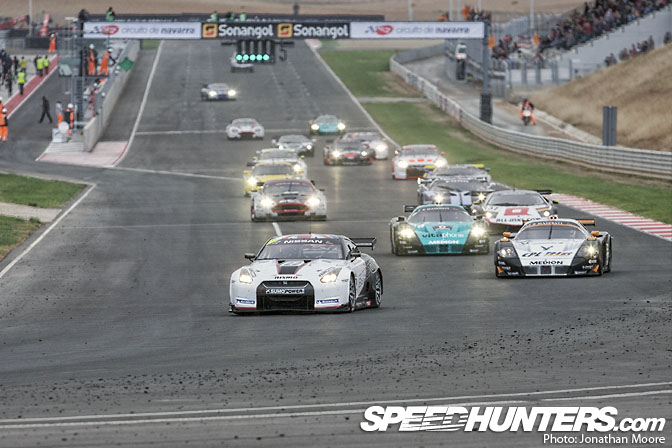 As I approached the overhead gantry at the end of the formation lap for the rolling start, the lights went green just as I had the revs and everything right and I was able to blast past three cars as we headed down to turn one. I even had a go at Ricardo Zonta in the leading Lambo, but he wasn't having any of it.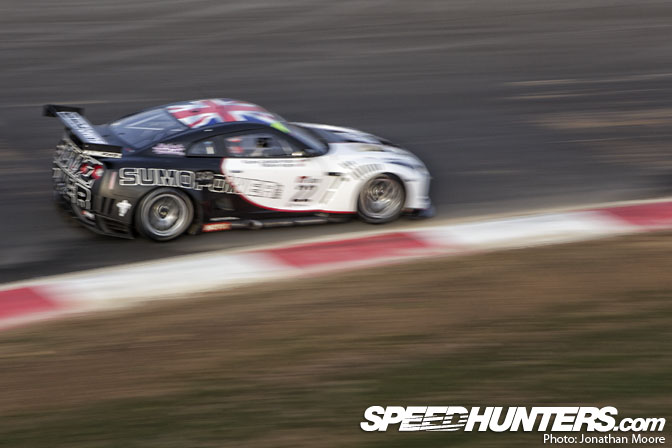 I was well-happy with second, but then it started raining and the car began to slide an alarming amount as the track got damp. I have to admit that I backed off. This let two cars past but, as I could see that things were brightening up, I knew I could make up time when things dried out.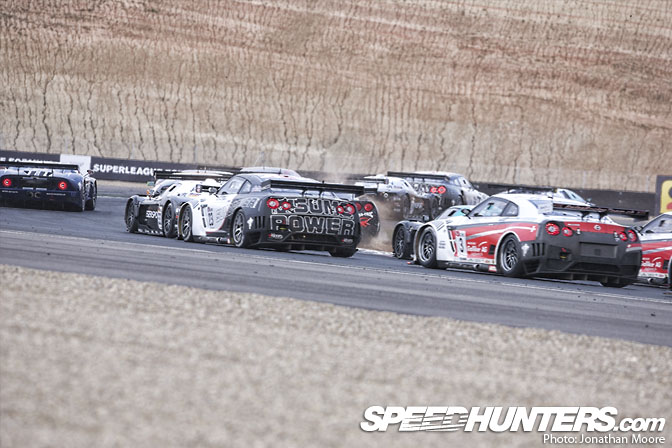 Meanwhile, Peter was having a nightmare. Having had to do it all again from 16th on the grid, he was inevitably caught up in the now customary mid-field brawl on the first lap and damaged the front of the car. As well as having to pit because of a puncture, he eventually stopped after lap six because the power steering reservoir had been damaged and all the fluid had leaked out.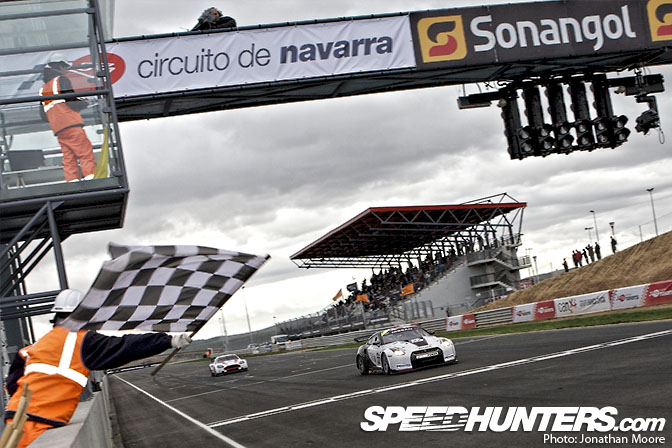 Before Warren and I swapped, I was able to snatch back third place. Warren did a great job to hold on to the position and, I can't tell you how pleased the whole team were to get a podium. We didn't think our cars would work that well on this track, but that wasn't the case at all.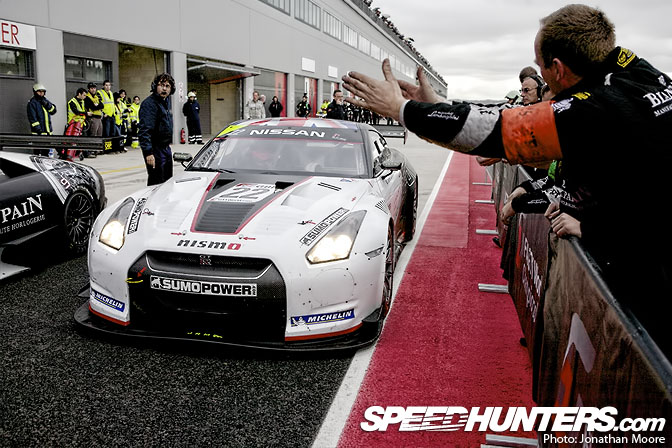 With the work the lads have done, I think that we are not far off having a car that can cope well on all circuits. Maybe not win, but certainly good enough to get us on the podium. However, as I've said before, it's so often down to qualifying – especially with what currently goes on in the middle of the pack in the early stages of the race.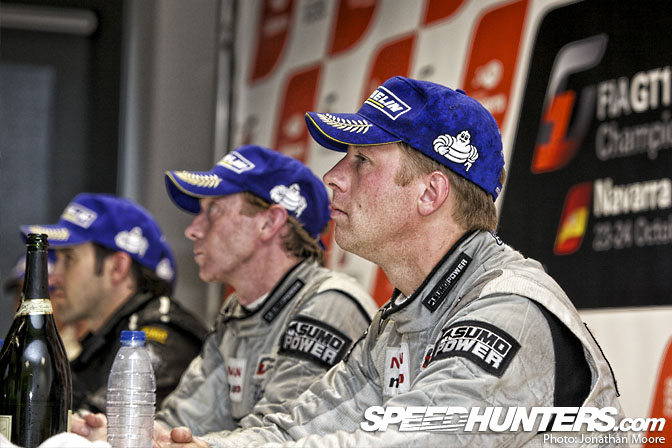 So, just two more to go this season. And what a pair of races they are! It's now off to South America for Interlagos in Brazil and San Luis in Argentina. Mega! The whole team will be spending a fortnight over there, as they are taking place on consecutive weekends so the cars and kit doesn't have to cross the Atlantic more than once.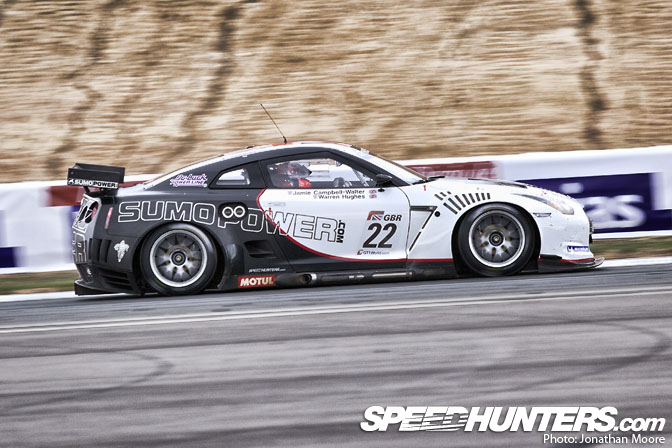 It will be interesting to see how we get on and if the team can achieve what it's been trying to achieve since the start of the season and get both cars in points scoring positions.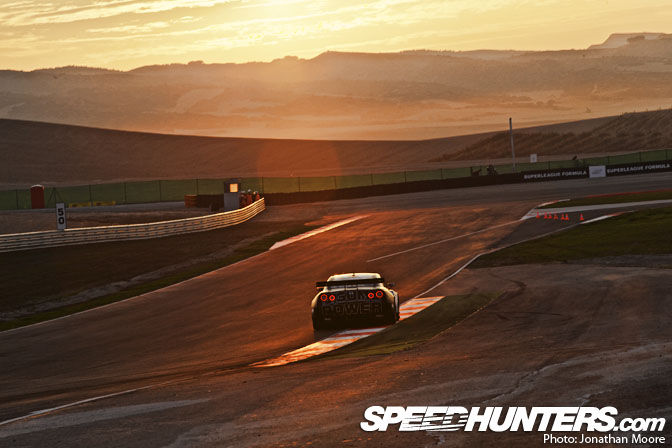 We are currently third in the Teams' Championship and, although first place looks mathematically impossible, second is still on the cards and if we can pull that off in the team's first season – happy days! I'll be writing my next blog after both South American races, so look out for a bumper end-of-season special in a few weeks time!