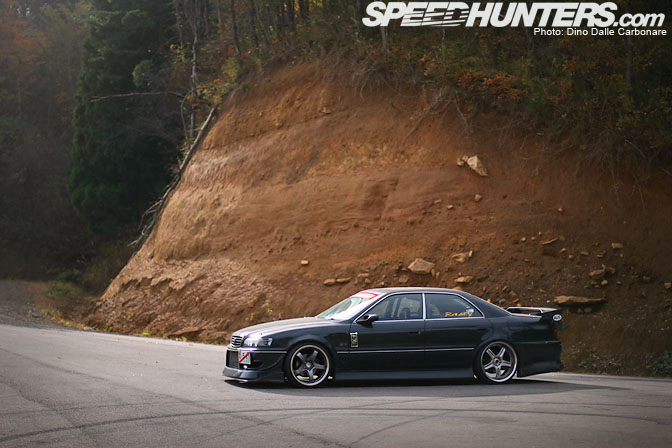 I was initially very surprised. When I first saw Jay Duca drive up to Andy's garages from the Higashi course in this JZX100 I thought he was crazy if he was going to use this stunning sedan at the Matsuri. Thankfully, the car was something he sourced from Yahoo Auctions to bring home to Australia with him and to use to get around while in Japan.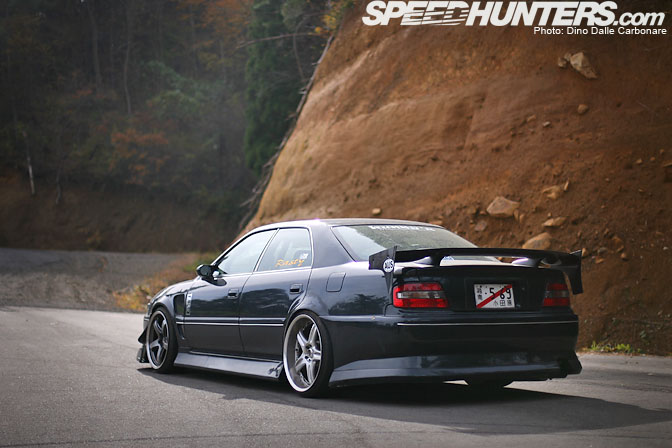 It didn't take me long to ask him if it was cool to do a quick shoot on it for a spotlight, something he instantly agreed to. He told me to go and get the car anytime as it was parked at the School Course with the keys in the ignition. He also added that if I wanted to "go out for a skid," I was more than welcome! Before he had ended his sentence I was already blasting down the steep hill to the School Course on the quad! With the Autumn Matsuri well on its way that Saturday morning, there wasn't much choice when it came to finding a suitable shooting location, so I took my time (the things I do for you guys!) to drive the big Toyota around a little and find a nice quiet spot. I ended up at the bottom of the gravel road that connects Minami to the back of the Nishi course, the perfect place to look at the Chaser in more detail.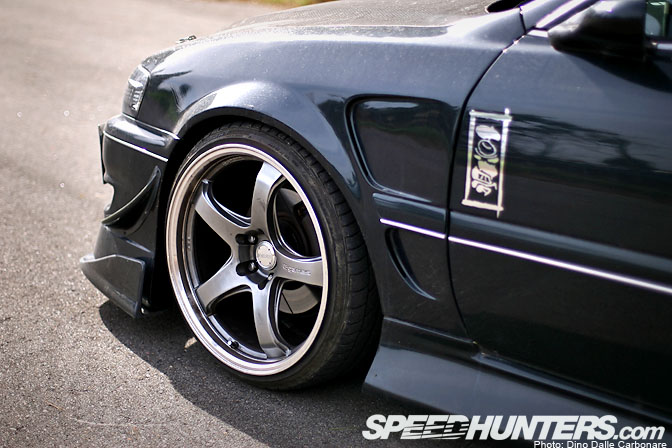 The front 18-inch Rays G-Games 99Bs 5-spokes are joined by Volk Racing GT-Cs at the rear sporting a rather mean looking lip, helping give it perfect top-level stance!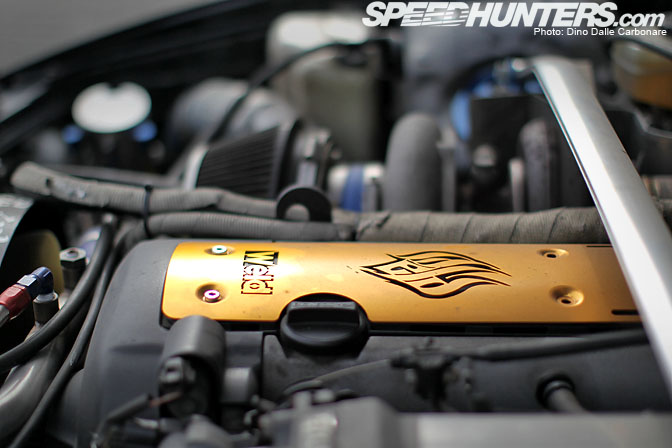 The car has been tuned by Rasty in Chiba, specialists in creating mean looking and performing JZXs.
Many thanks to Jay for throwing me the keys to his stunning 100. Enjoy this thing back home!
-Dino Dalle Carbonare