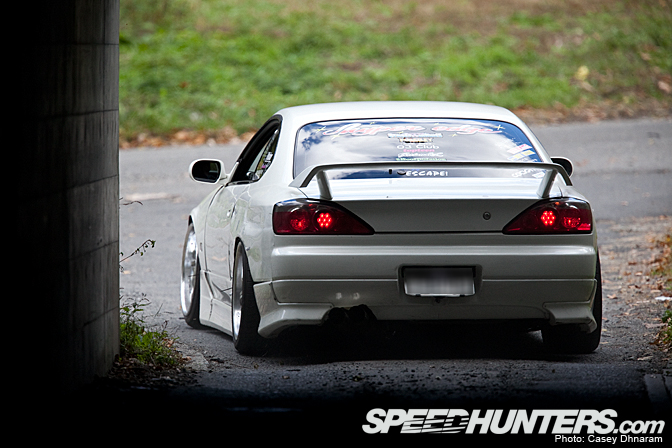 Out of the 3 cars I chose to spotlight at Nikko Circuit last week, this S15 was by far my favourite.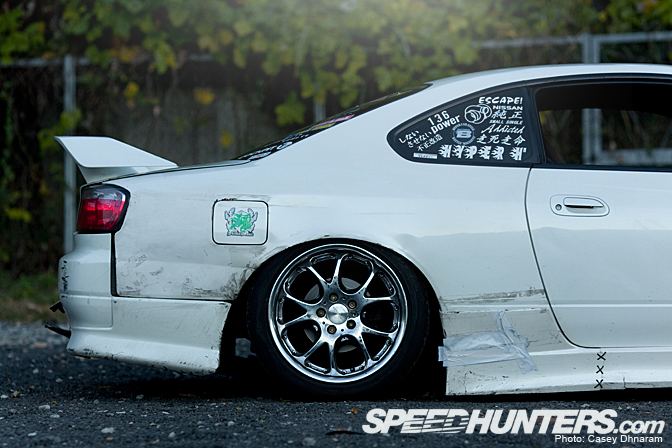 The rear has a set of pods while the front bar sports an Integra lip. The SSR Strusse are a perfect match for this slammed S-Chassis car.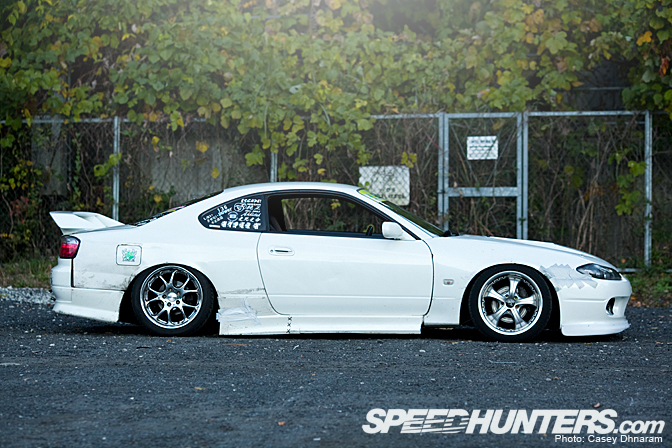 Up close it's a car that is certainly rough around the edges, sporting plenty of battle damage.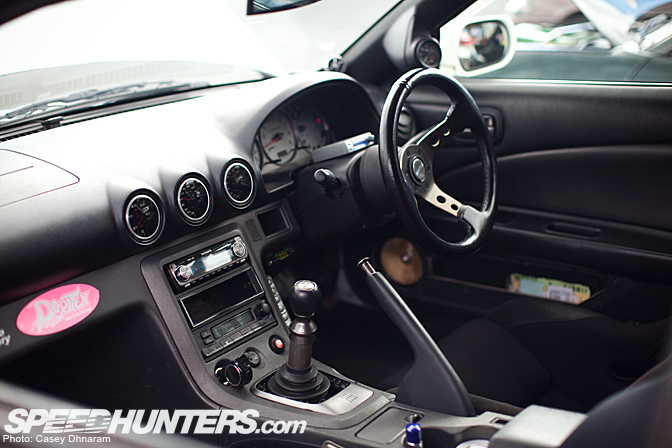 Less is more. The interior remains largely intact, with a bucket seat, Momo steering wheel, Defi gauges and a drift button.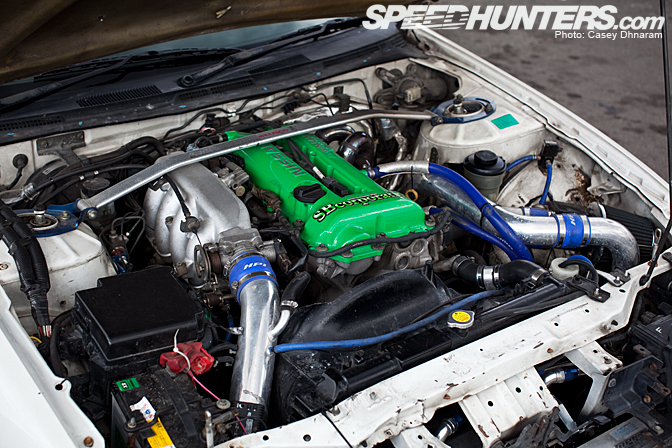 Owner Yoshida Yuichi mentions that the SR20DET pumps out a healthy 300ps at the rear wheels.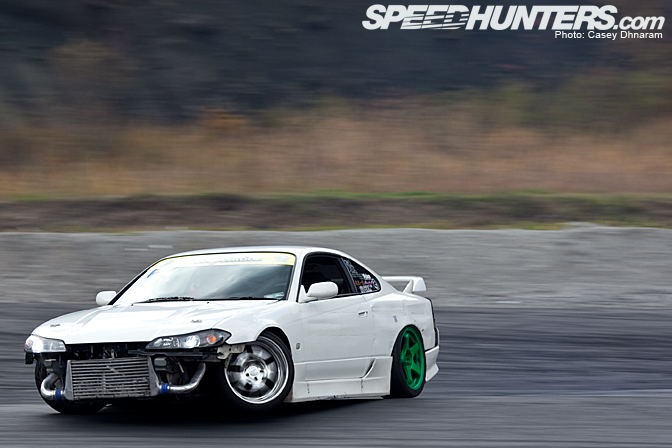 I'm sure the majority of you would be familiar with people dropping 3 wheeled entries at Nikko Circuit. Lap after lap Yoshida performed this manoeuvre perfectly.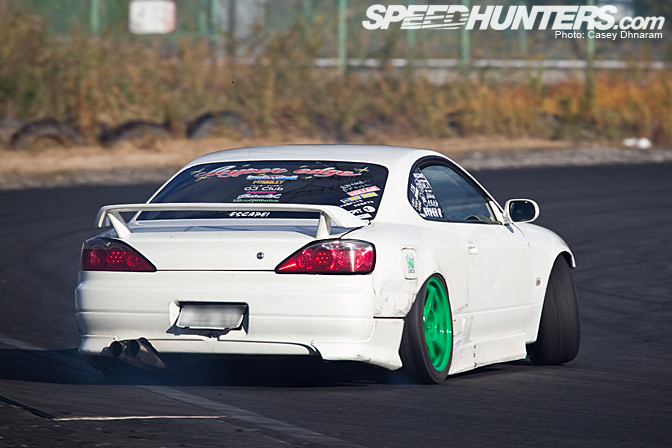 Sweeping out into the back section of Nikko.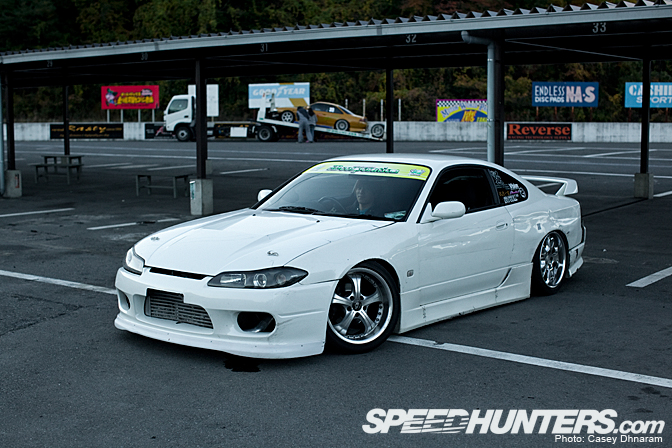 To conclude, a shot of the car fitted with all aero. Thanks to Yoshida for everything, was great to meet you and your teammates!
-Casey Dhnaram