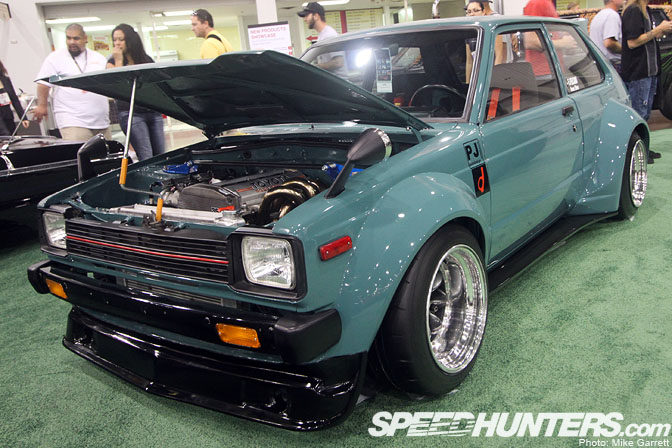 Has it already been a full month since the SEMA Show? It sure doesn't feel like it.
For my final SEMA Car Spotlight, I wanted to share this KP61 Toyota Starlet I found hiding in the corner of one of the display halls.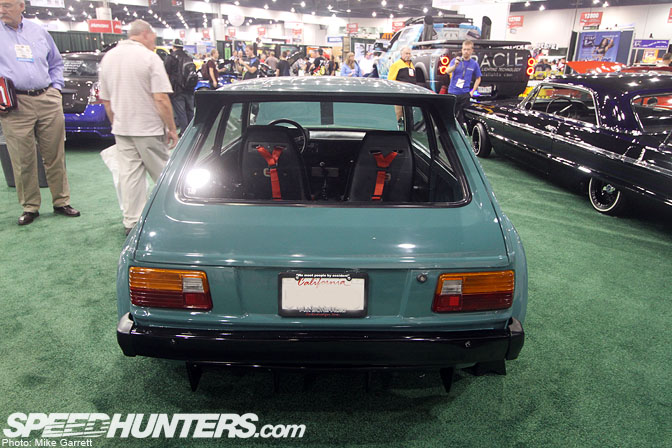 I was amazed at how much attention the Japanese classic was getting. I could several different guys saying "what kind of car is that?" as I checked out the Starlet. It's definitely not your typical SEMA machine.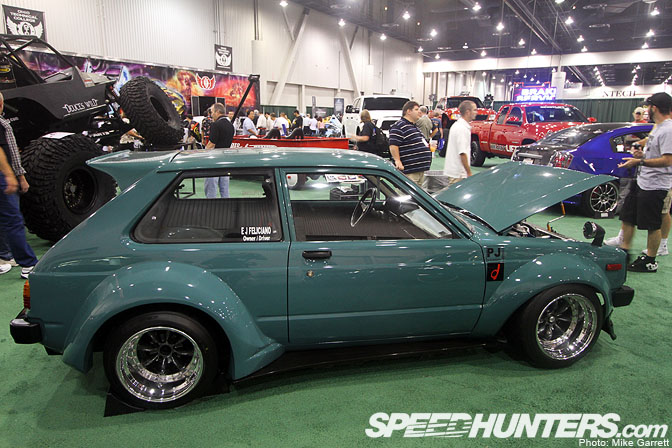 From the stickers on the car, it appears that well known Toyota guru and bodyman PJ Bonafacio is behind this build. I'm guessing it's been recently completed, because I can't recall catching this car at any recent events.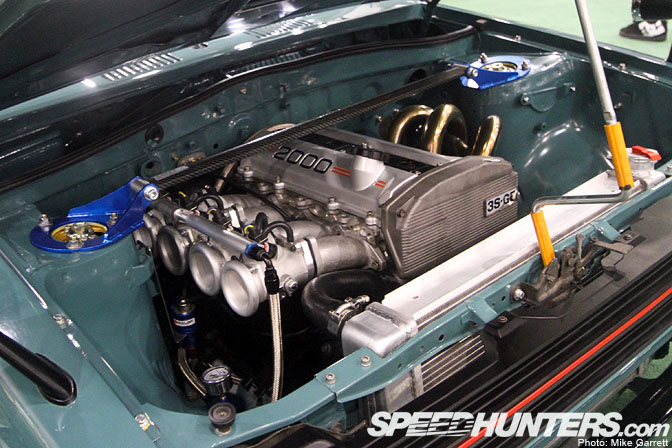 What was getting a lot of people talking was the ITB-fed 3SGE tucked nicely under the hood.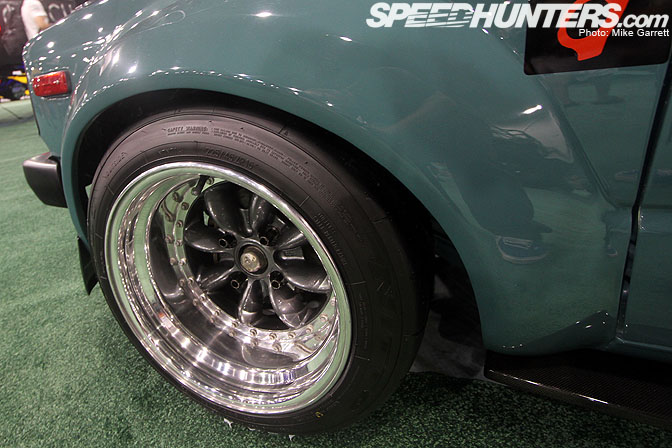 Also drawing the eye were these fat lipped eight spoke wheels. Panasports if I'm not mistaken.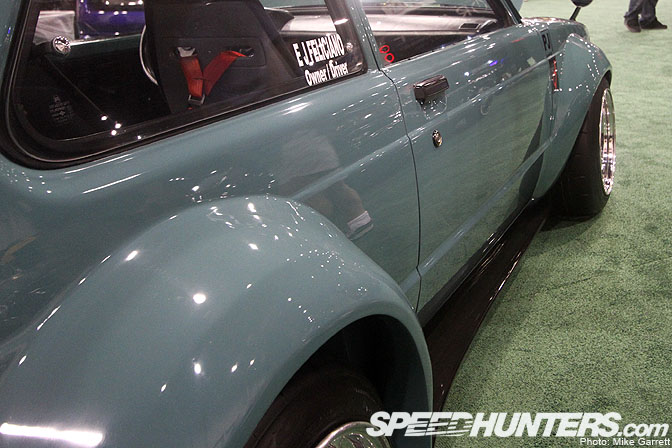 The ultra-wide fender flares remind me of the TS Cup Starlets you see often in Japan. So aggressive.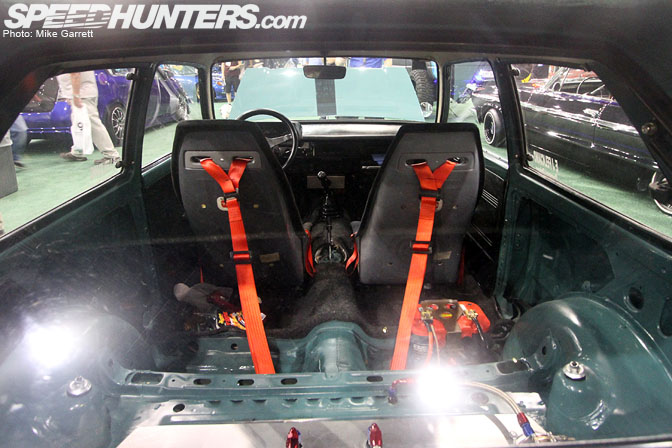 The interior is stripped out and very functional, with buckets for both the driver and passenger. Looks like it's ready for the circuit.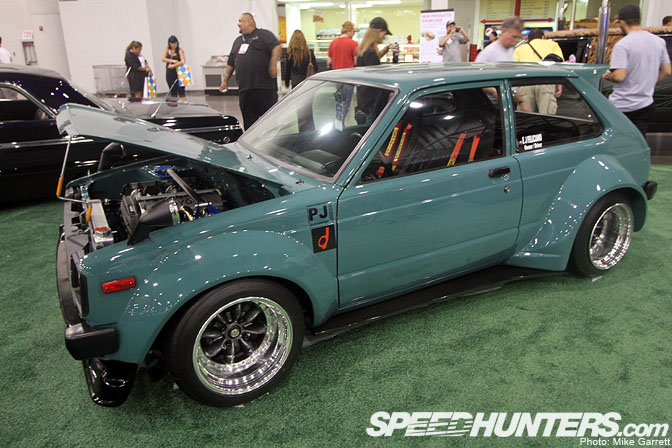 Hopefully we'll see this awesome little Toyota will turn up at a local track day sometime soon.
It deserves it.
-Mike Garrett