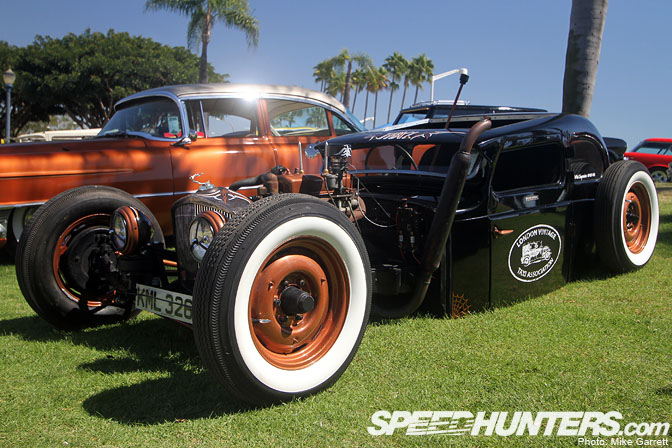 My next Car Spotlight comes from the Long Beach Motorama back in September. At first glance this car looks like your typical "rat rod" or "suicide rod", but this wasn't built out of a common Ford or Chevy. No, this thing started life as a 1956 Austin Taxi.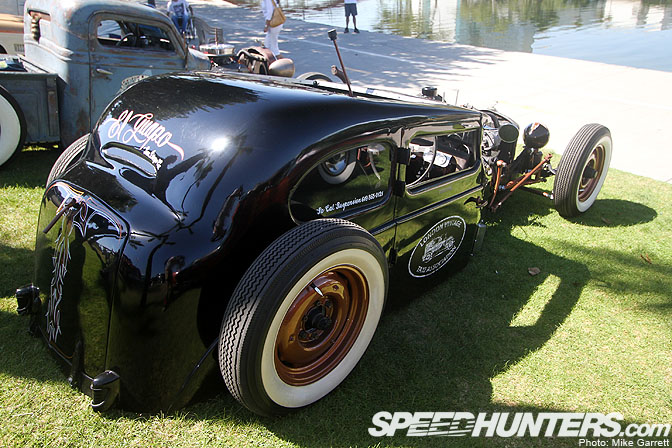 I've seen all sorts of crazy hot rods, but this thing is off the wall. It looks like the boot is still there.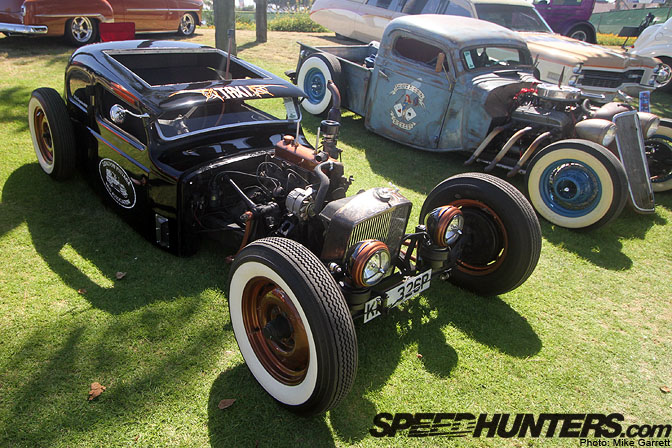 There's been so much custom fabrication here, that's hard to tell everything that's been done to do this car.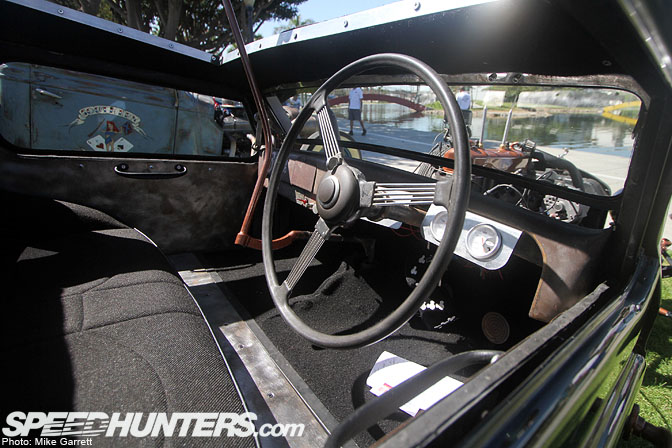 Here's a look in the cockpit, complete with a shifter that pops through the heavily chopped roof. Of course when the interior is this extreme, the fact that the steering wheel is on the "wrong" side isn't much of an issue.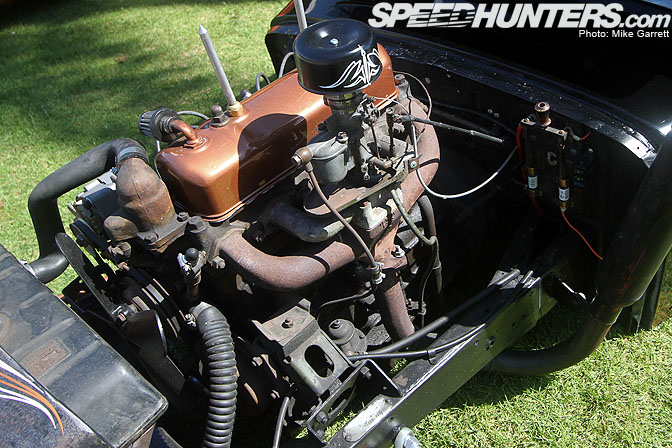 No V8 power here. Something tells me this is isn't one of the fastest hot rods ever built, but who cares?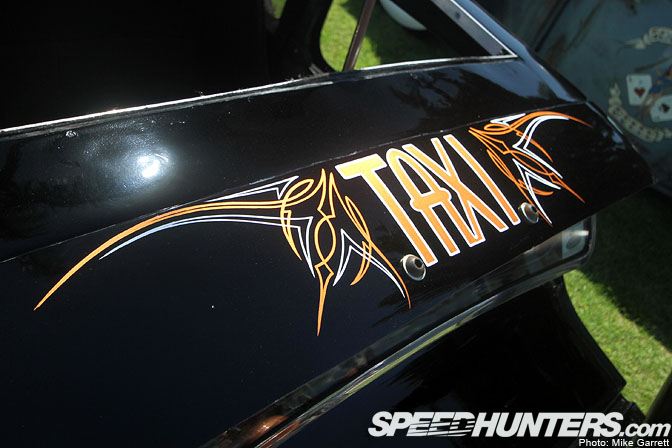 Next time I need to flag down a cab, I'll have to keep an eye out for this.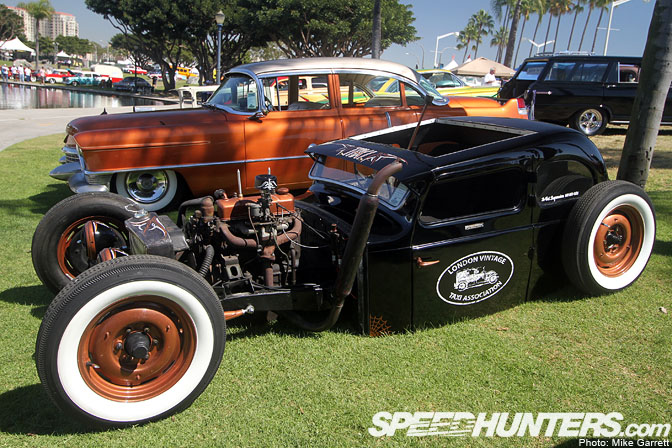 Crazy rod builds aren't too uncommon these days, and it can be hard to stand out from the crowd. This car does that, and more.
I'd also say it fits right into this month's theme as it doesn't get much more hauler or sedan than a taxi cab.
-Mike Garrett