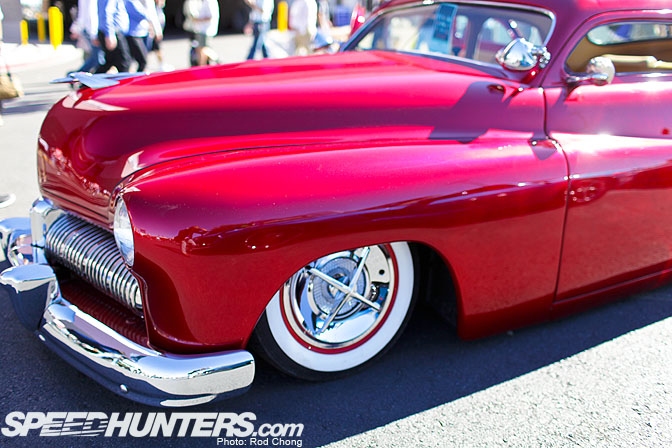 Sorry guys you haven't heard anything from me about SEMA. I'm in high production on a video game project and haven't had any time to write an article until now. So if you don't mind, my SEMA coverage will be trickling over the course of the next week or so.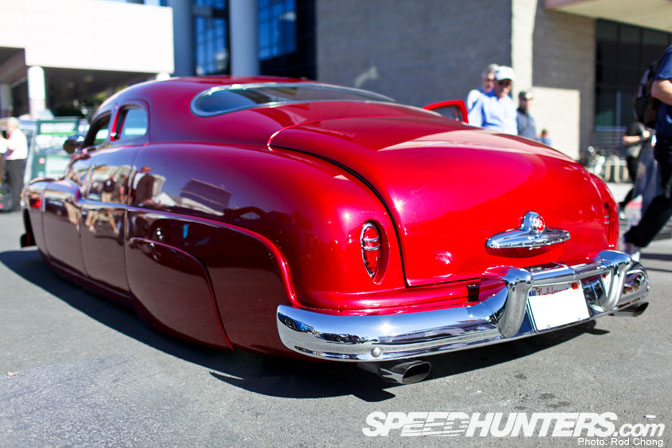 I thought I'd start out with a quick look at a Mercury lead sled that was sitting pretty as part of the line of cars displayed in front of the Las Vegas Convention Center.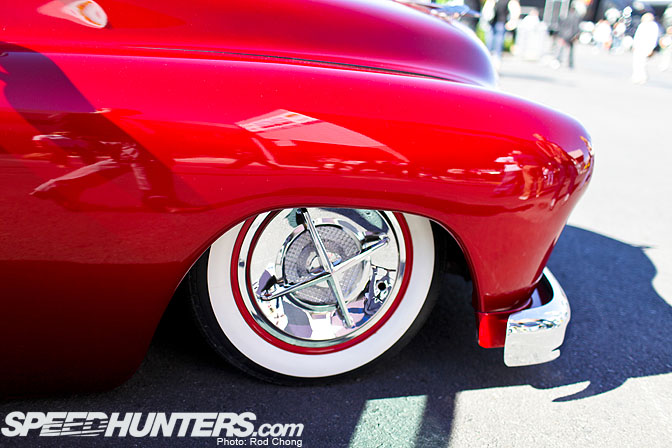 Regular Speedhunters readers will know that I have a real soft spot for lead sleds. My love of these cars goes back well before I had any real interest in Japanese cars of any sort.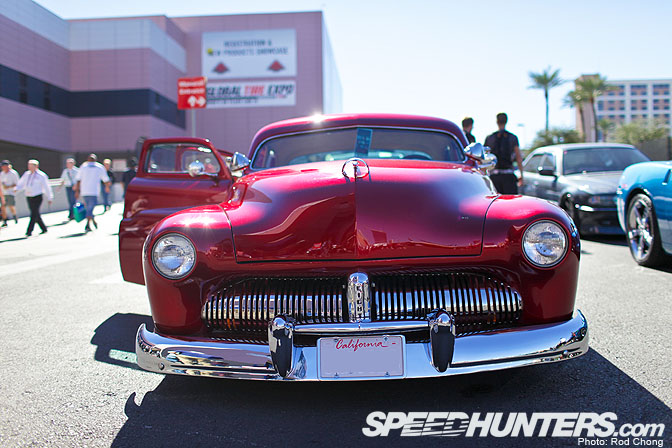 So I was always going to stop in my tracks to appreciate this Custom Mercury.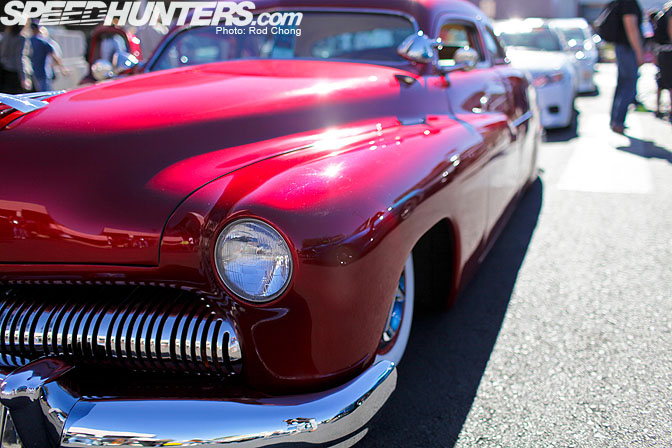 Outwardly it's a nice execution of a clean, traditional style. The headlights have been frenched, with much de-chroming to clean up the lines of the car. It's all good.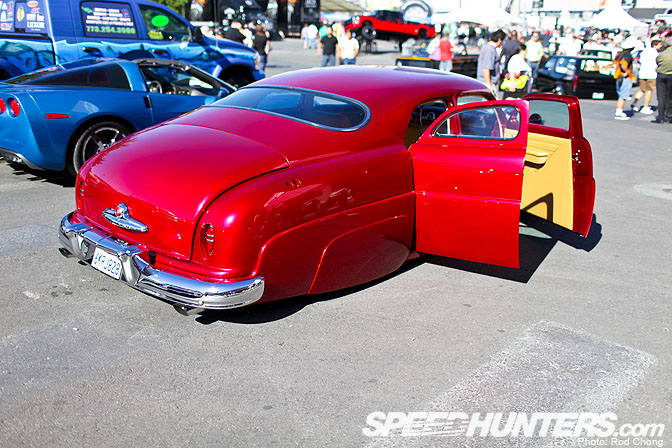 However, take a walk around the car and you'll quickly see that something is amiss here.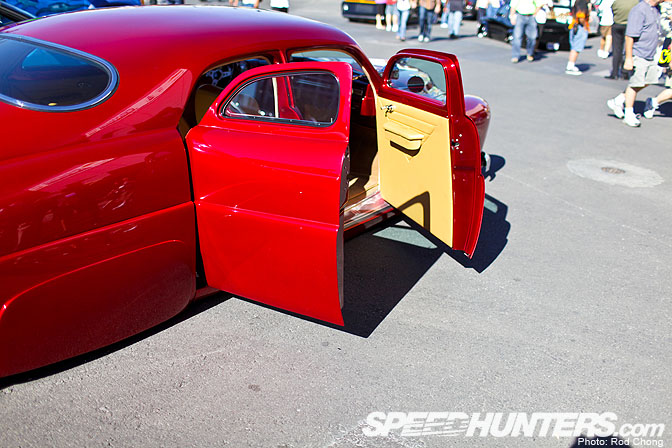 Yes folks, this is a four door lead sled, complete with suicide rear doors.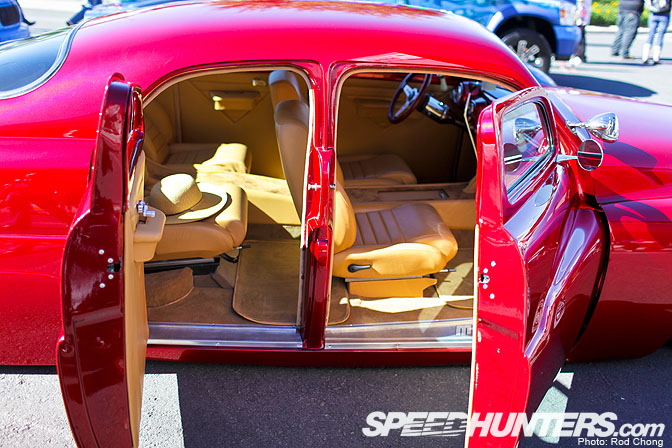 This is a "new" trend of recent years in the custom scene. Perhaps there are no more unmolested Mercury coupes left to hack up, or it may be the escalating costs for prime old metal, but an increasing number of four door sedans are appearing as full-on custom builds these days.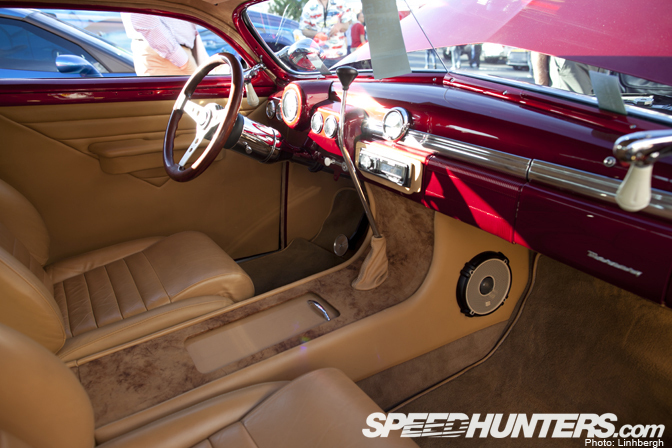 I have to say that I'm not that enamored with the interior. I don't like seeing the modern stereo setup on display there…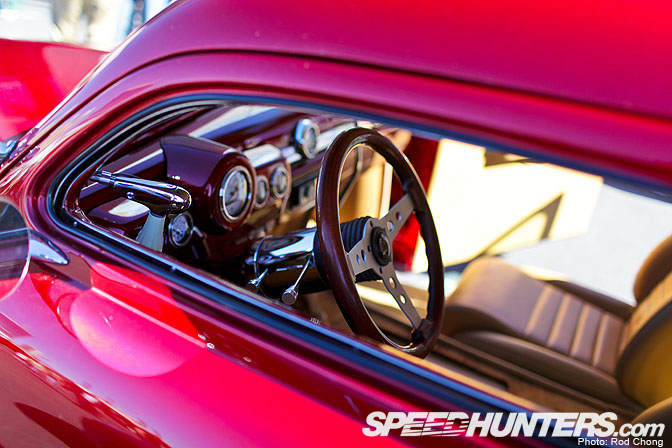 Same goes for the sporty steering wheel… feels out of place for my taste.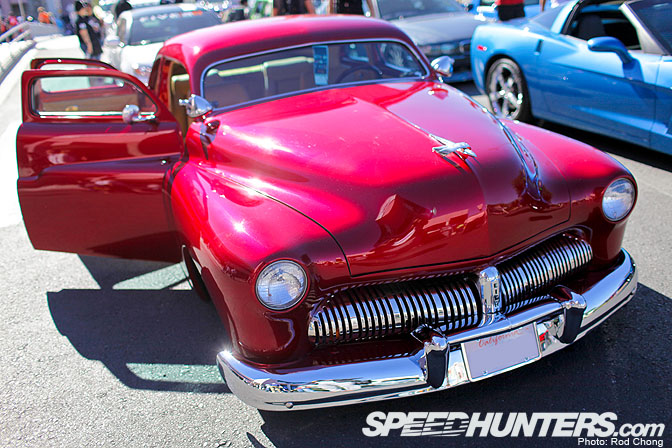 But then again who am I to say? I'm just a fan boy with a camera…. Notice the peaked hood; that's the ridge added to the center of the hood/bonnet for those of you not familiar with custom culture lingo.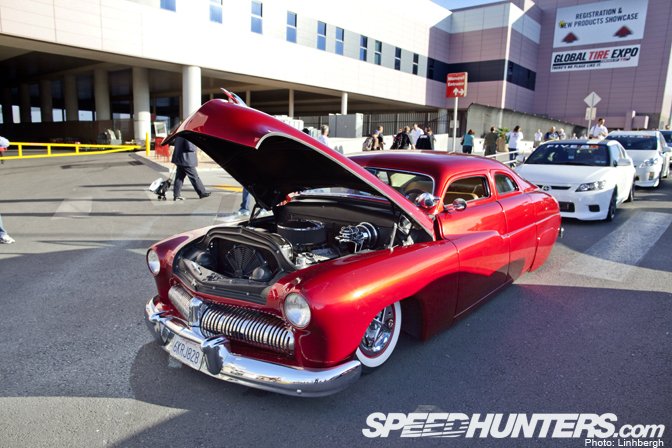 Let's look under the hood/bonnet.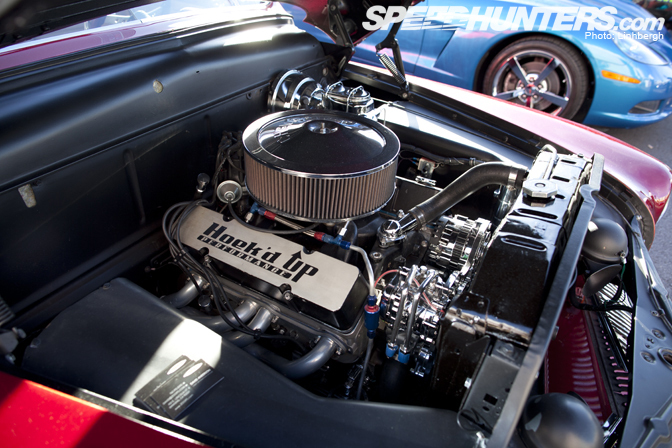 It's looking pretty clean in here and the car has obviously been built for reliable driving. The stainless steel lines though would likely get the car ruled out of a feature in a magazine like Hot Rod Deluxe as they like their period specific looks. What do you think?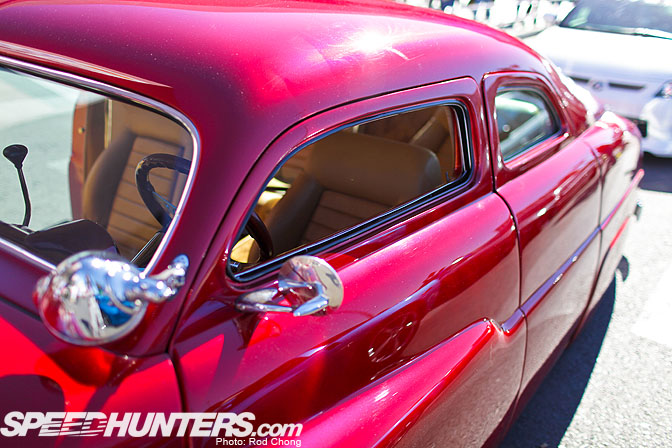 I think the owners have done a great job with the roof chop. You don't notice a lack of smoothness and elegance in spite of the extra doors.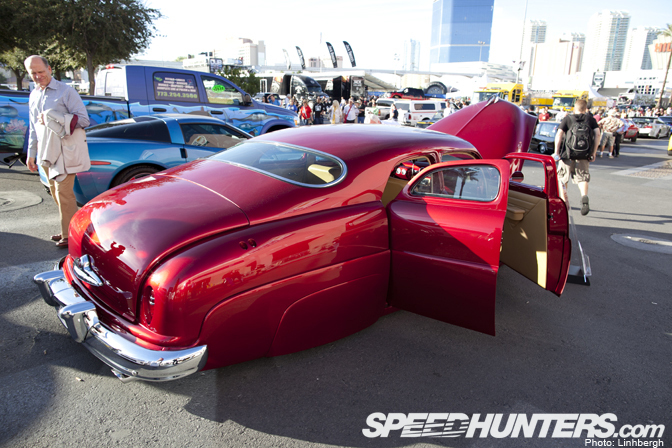 It's funny how automotive trends change over time. What was once undesirable, becomes the thing to have…. this is the essence of our Haulers and Sedans theme for November. The time for four doors is now!
The question for me though is, what's next? Minitrucks perhaps?
:R
More SEMA 2010 Coverage on Speedhunters