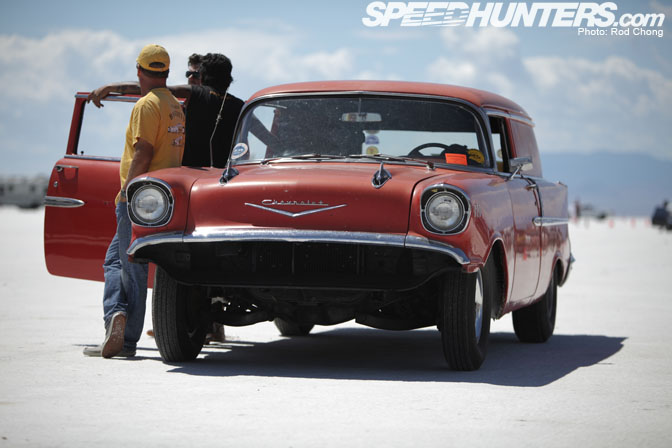 Sometimes when staying in random hotel rooms, I often find myself trying to imagine what sort of goings-on had previously transpired in the same space. Maybe it's like trying to see ghosts.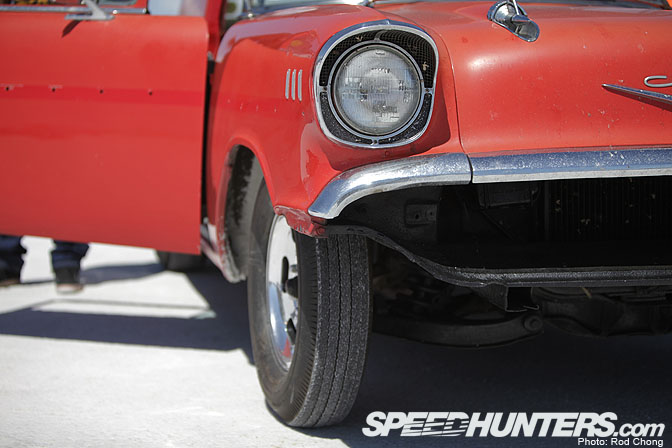 I'd love to know what stories that the hotel walls would tell, if they could speak. I'm sure some of the rooms I've stayed in would have some interesting tales to say!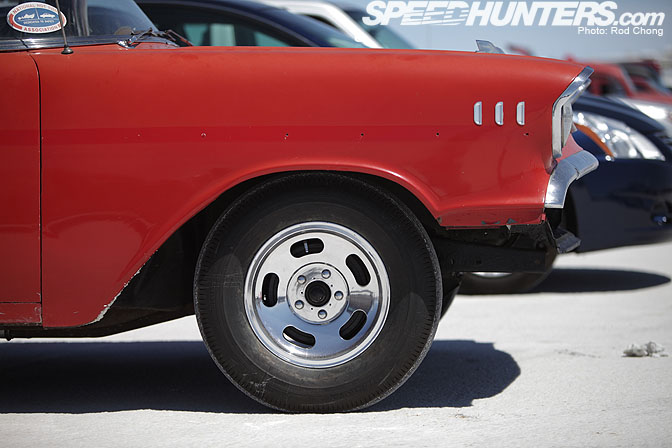 You could likely say the same thing about old street machines too. I'm sure there are cars out there which have been witness to some amazing events and stories over the decades.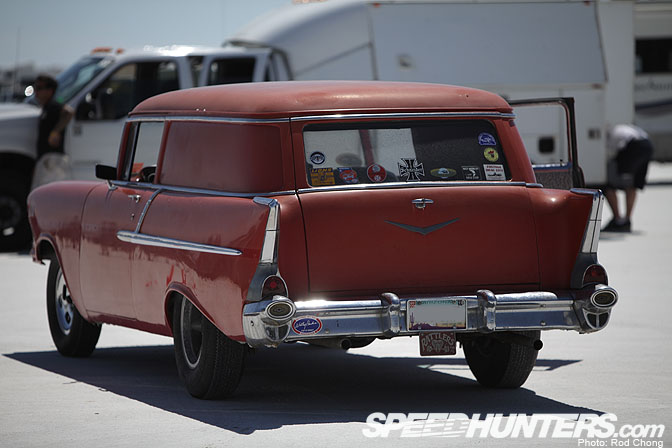 I came across one such car at Bonneville this past August; this old '57 Chevy delivery wagon.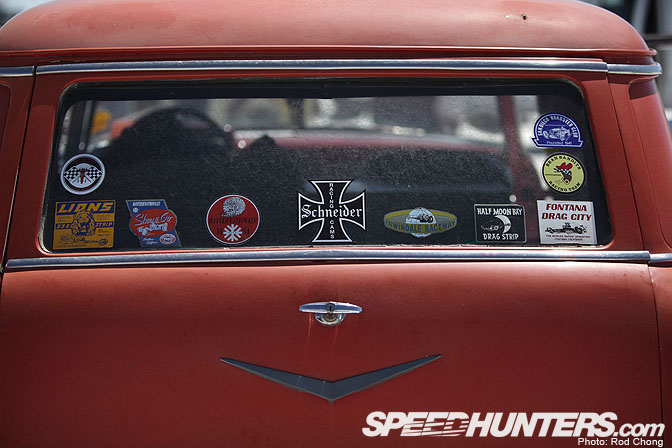 It's a machine which is a mild street car at best… but when you look closely you can see the history of Rodding written all over it.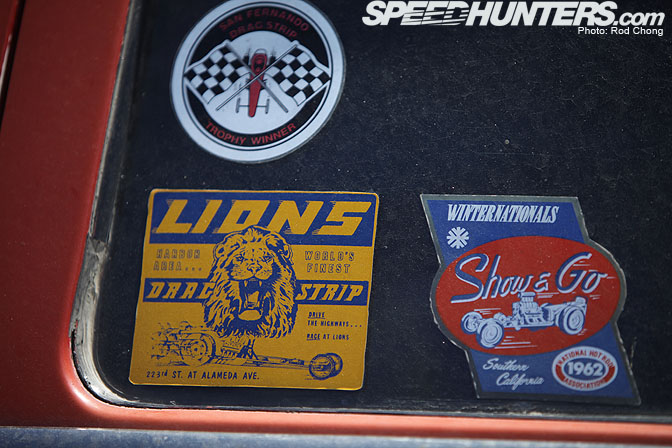 In particular an examination of the stickers pinpoints this car as being present during the golden era of SoCal drag racing.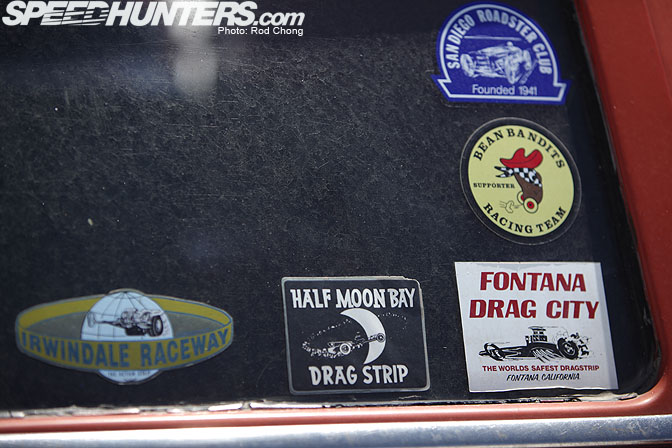 Notice the Irwindale Raceway sticker… And no that's not the same as Irwindale Speedway!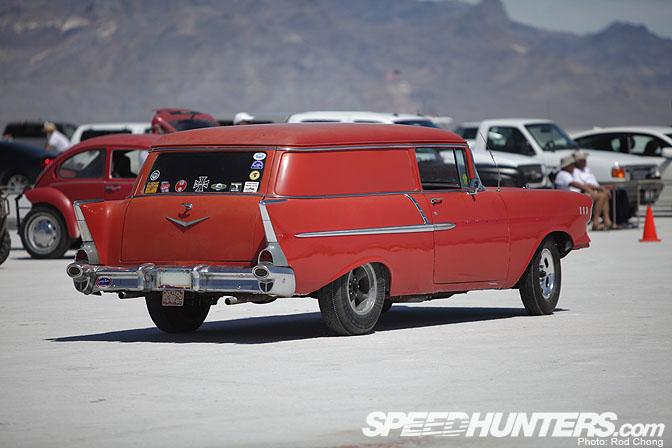 Would this '57 ever really be considered for a car feature in a print magazine? Probably not… but what I like about this is that to me it looks it's been in this guise since the '60s.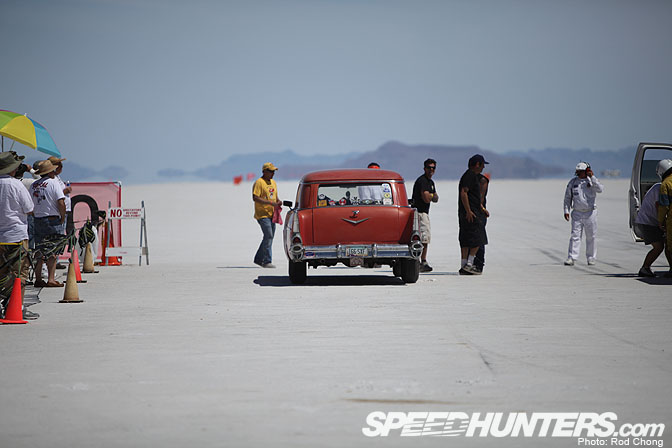 The car's owner was part of a race team competing at Bonneville Speed Week 2010. A support vehicle of some kind.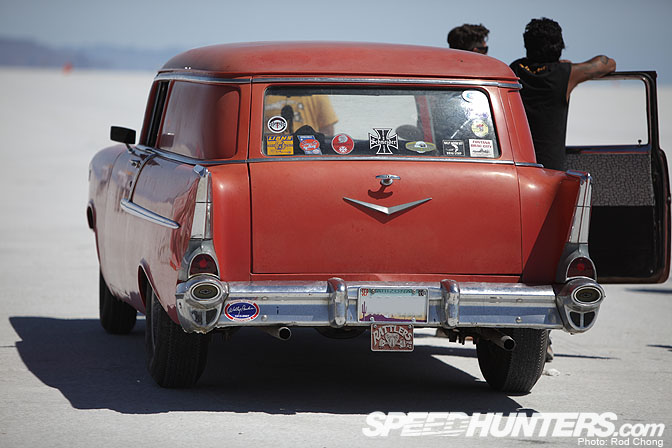 In chatting with one of the guys he mentioned that they lovingly refer to the car as the "Bromad".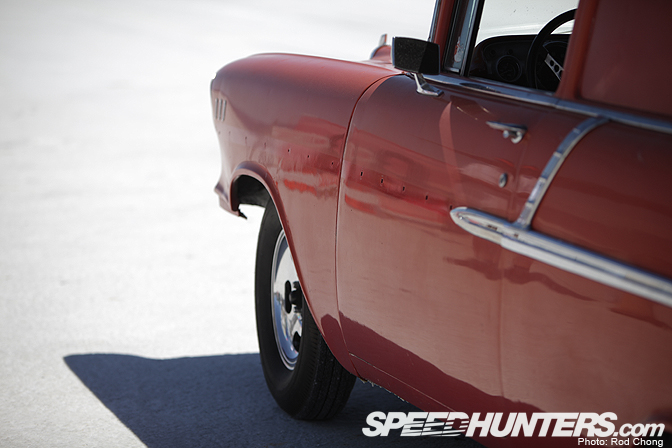 I found this a fitting name for the car, reminding me of the "BroStang" terminology that JTP and Vaughn Gittin JR were throwing around this year.
Fun!
:R