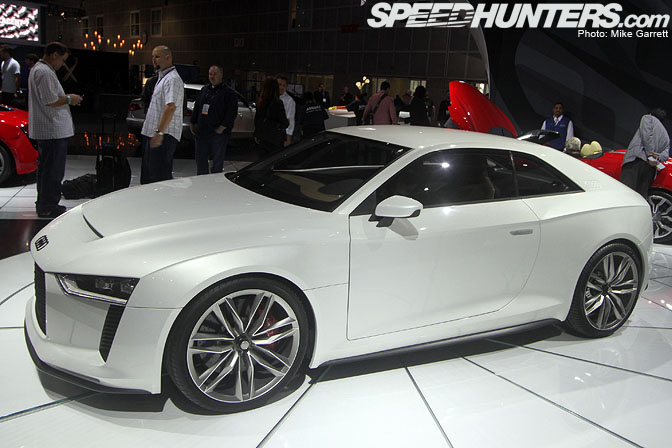 If I could pick one vehicle that excited me the most at the LA Auto Show, it would have to be the Quattro Concept in the Audi booth.
Andy Blackmore covered this car a bit when he looked at the Paris Motorshow , but I thought I'd post some of my own observations on this beast from the LA show floor.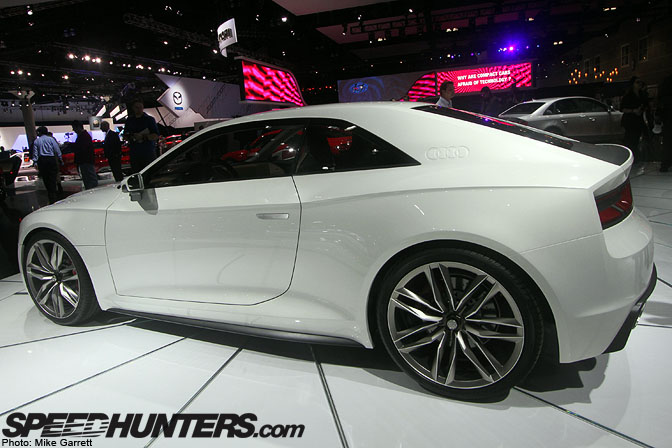 Audi built this concept to celebrate the 30th anniversary of the original Quattro and you clearly see the resemblance.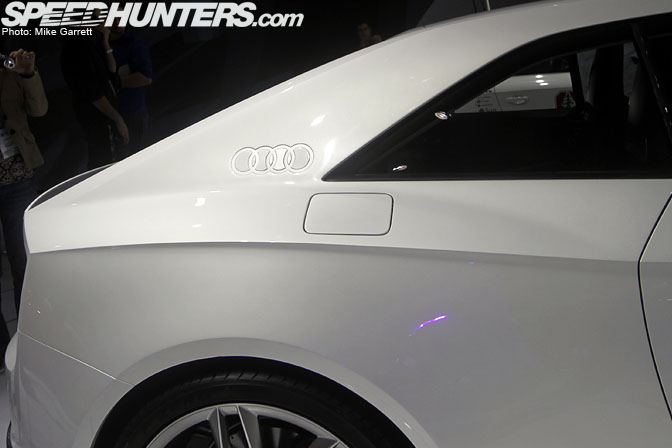 Styling-wise, the defining feature for me has to be the rear roof line, reminiscent of the original Quattro's angular roof.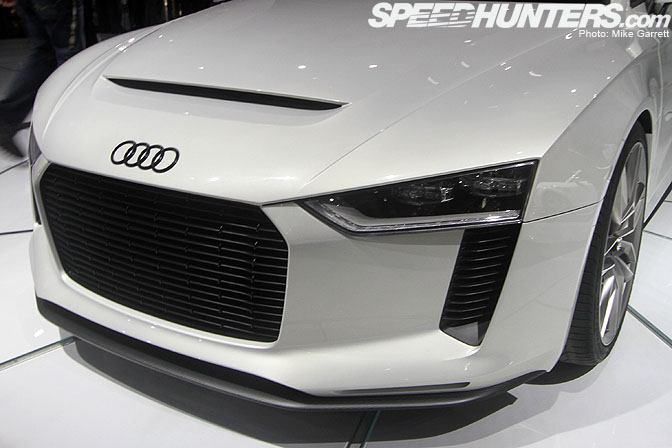 Lots of angles up front too. Slightly more modern here though.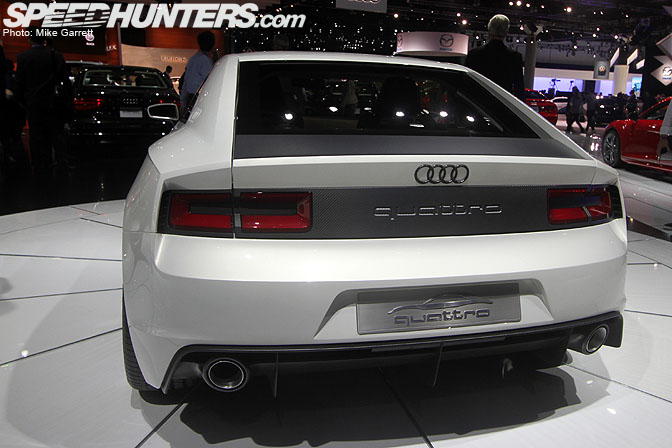 The rear profile also stays in line with the retro 1980's looks. Is the this the most "modern" retro-themed car we've seen yet?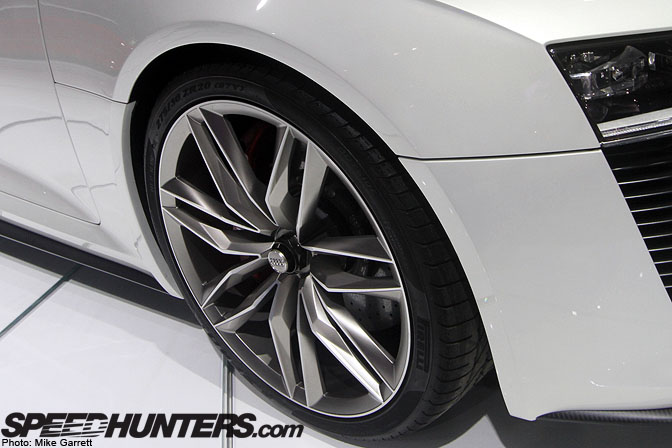 The wheels are properly pushed out to the edges of the bulging fenders.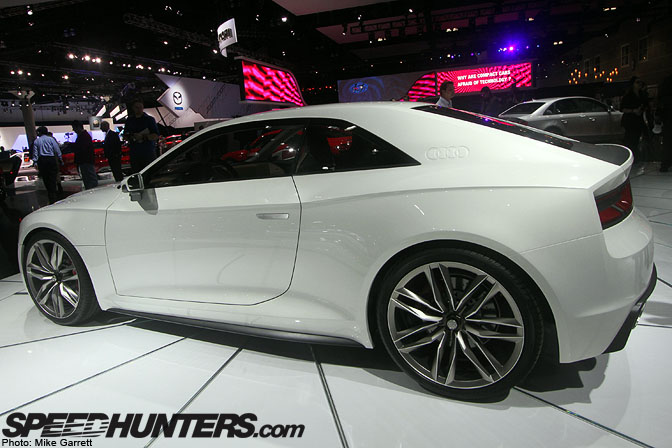 The concept is powered by a 408hp turbocharged five cylinder mated to a 6-speed manual gearbox. Combined with a curb weight below 3,000 lbs, this car is more than a homage – it's a fire breathing performance machine.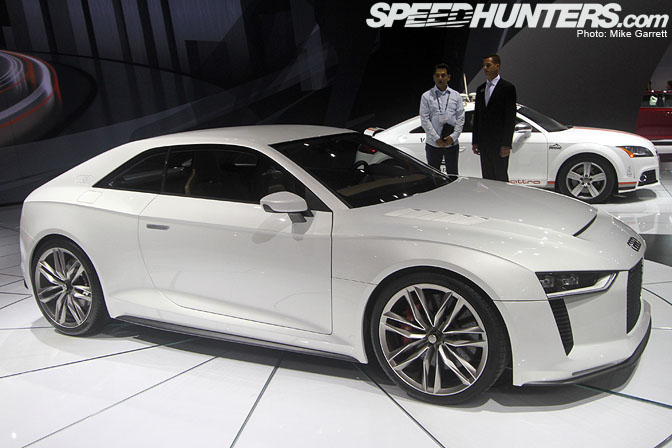 Just now there have been rumors flying that the new Quattro is in fact headed for production.
I don't see how you can take one look at it and not say "yes please".
-Mike Garrett