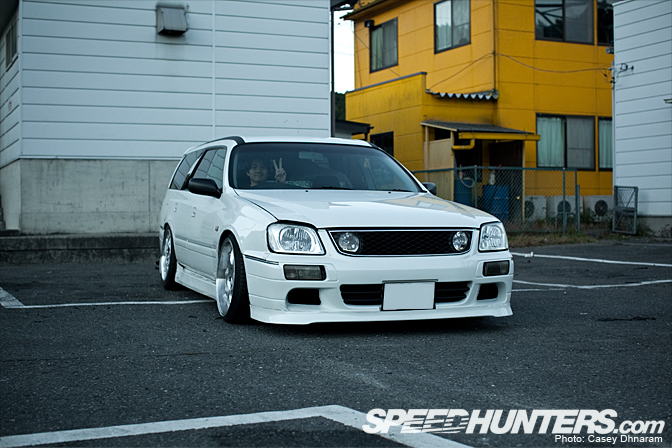 Whilst staying in Nihonmatsu for the week leading into G1GP and Autumn Matsuri, I headed down to Nikko Circuit where a private drift day was behind held.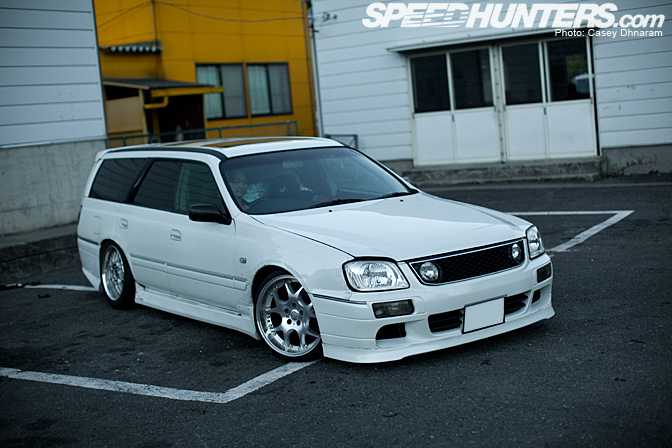 With this month's theme being Haulers & Sedans, this Nissan Stagea seemed to be an exceptional choice to do a spotlight on.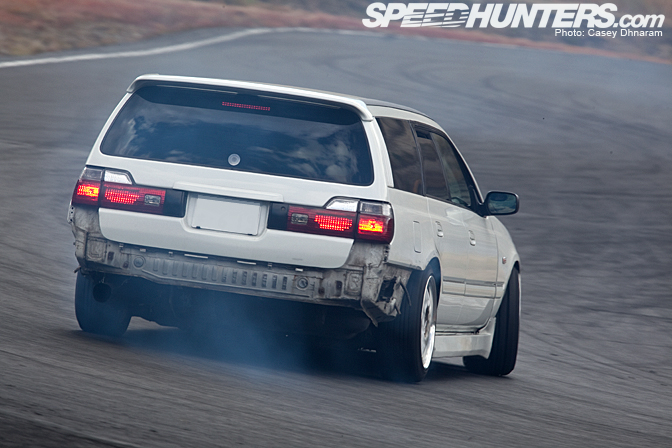 I was quite surprised as to how well this car slid on the track, with very consistent runs lap after lap.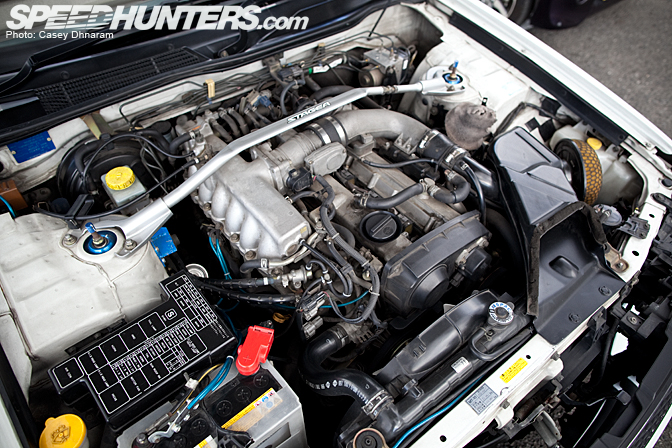 The owner didn't speak a great deal of English but I managed to get some information out of him about the car. The motor is virtually a stock RB25 Neo…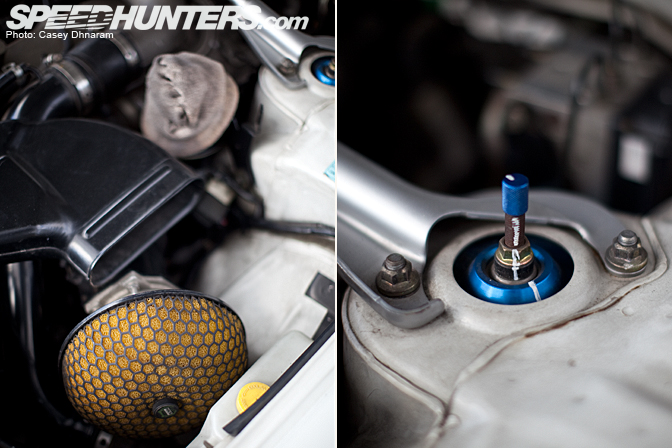 …With only an aftermarket pod filter, adjustable coilovers and an OEM strut brace.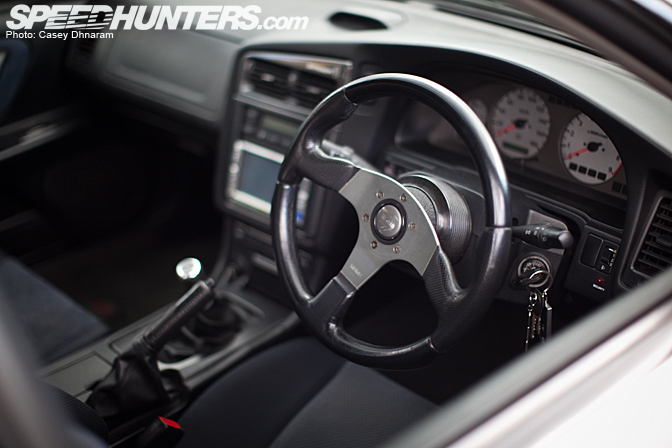 The same goes for the interior, with only a few minor upgrades such as a Momo steering wheel, aftermarket gear shifter and a head unit. This car more or less is just something to have fun in without blowing the budget!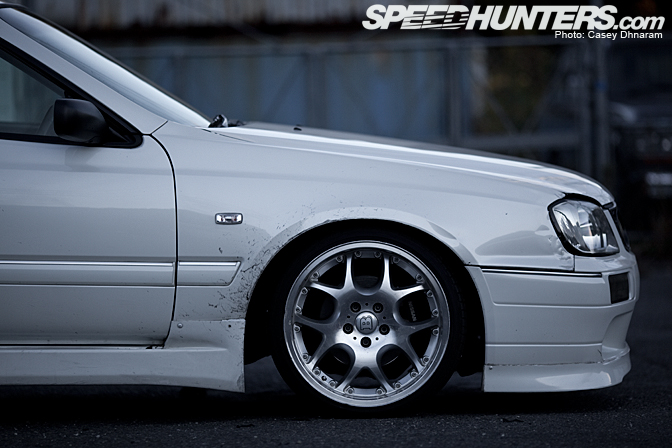 The Brabus 3-piece wheels were a bit of a surprise to see on a Nissan.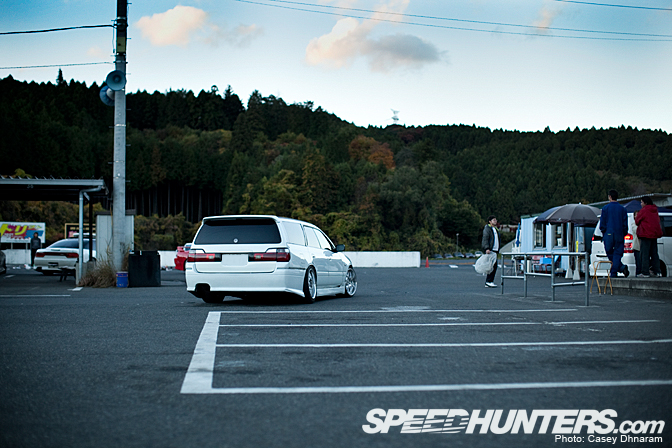 When it comes to Japanese wagon drifters, the Stagea is the perfect candidate!
-Casey Dhnaram.