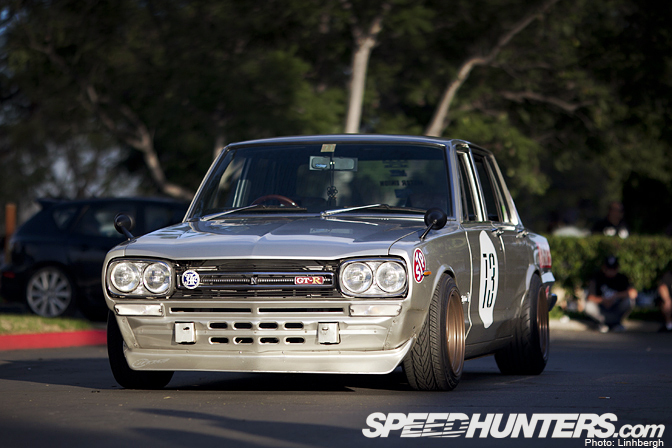 At Auto Fashion's VIP Festival, it's a given that you're going to see a whole lot of full sized sedans with giant chromed out wheels. Then there's this four door Hakosuka Skyline GT which has none of the glitz of chrome, but rather, the glamour of a classic japanese sedan.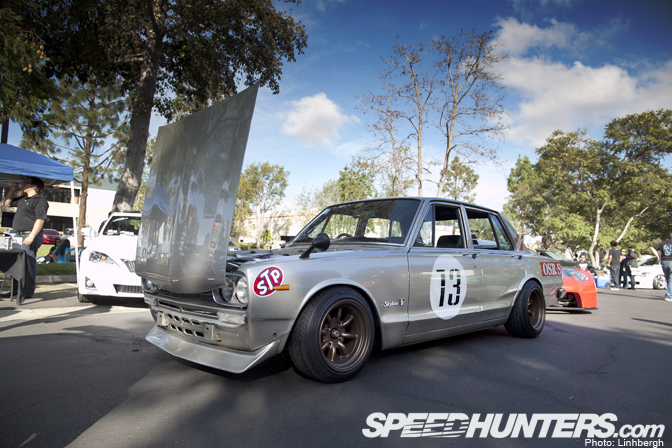 When you see one of these in person, it is hard not to stop, gawk and feel slightly jealous or envious of the car's owner….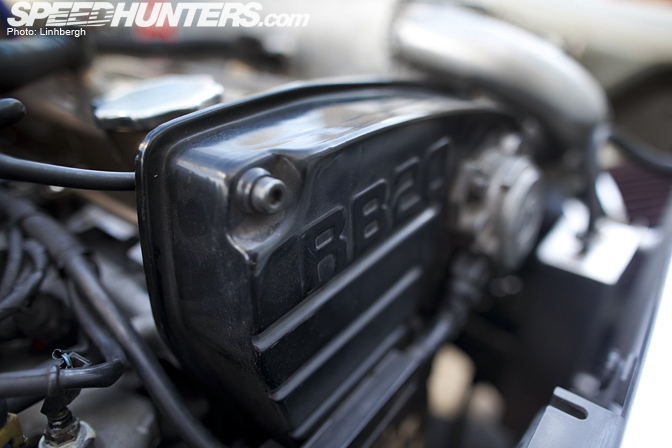 The original inline-six was replaced by a much more modern RB20.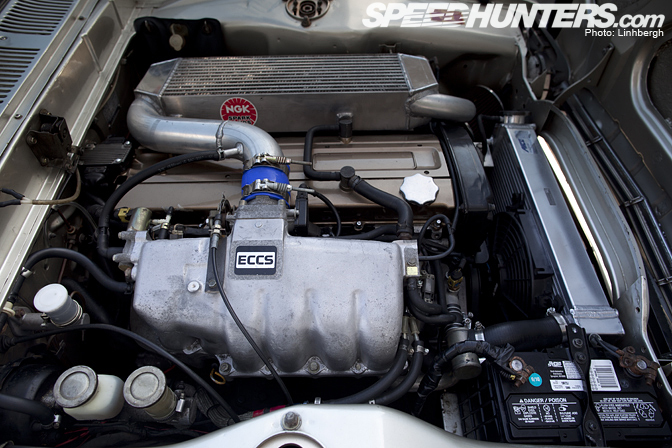 Even for an engine bay as roomy as the Hakosuka's is, the RB20 looks like a very snug fit.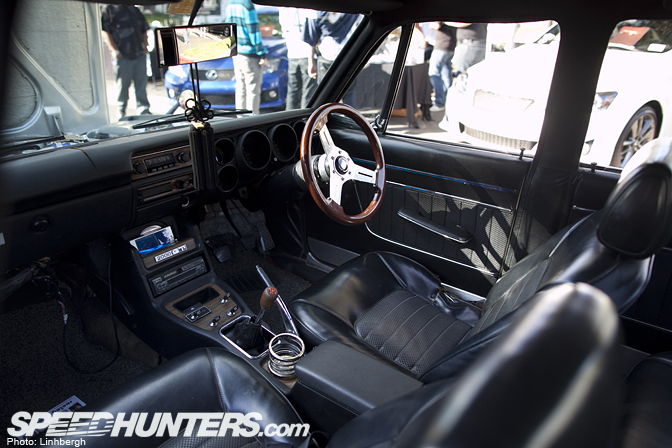 The interior looks immaculate and yup, it's still right hand drive.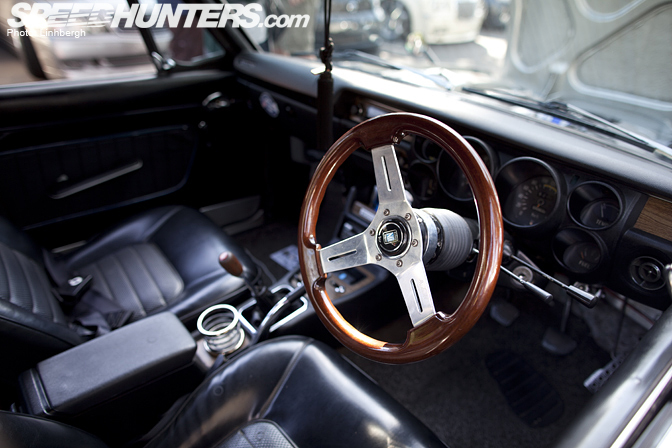 The wooden Nardi wheel is tasteful replacement to the stock wheel.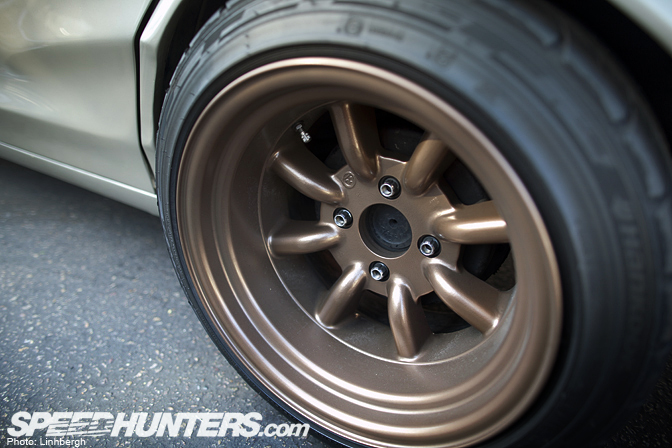 You can't go wrong with a classic set of Watanabe R-Types –especially in bronze.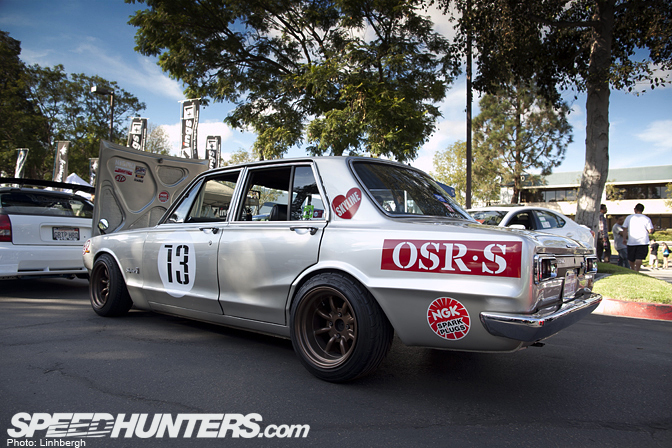 The car isn't so low that you can't drive it, but just low enough to look good and fit those wonderful Watanabes. The overall package looks fantastic.
I wouldn't complain if I owned one –not one bit. 
-Linhbergh