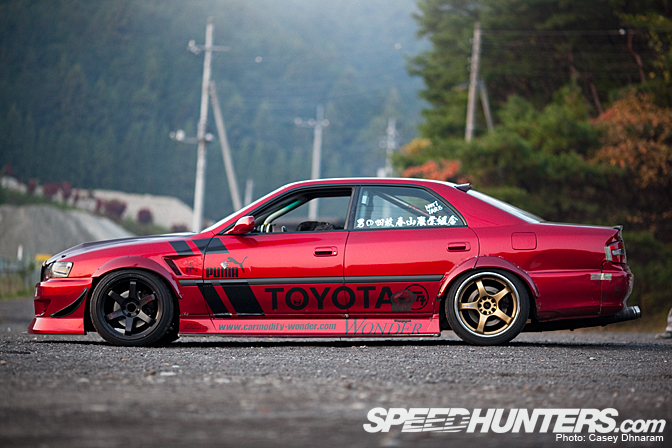 Manabu Mitsumori's Toyota Chaser JZX100 has been a favourite of mine for a number of years. So to not only meet the owner but to also get to shoot the car was a privilege I won't be forgetting any time soon.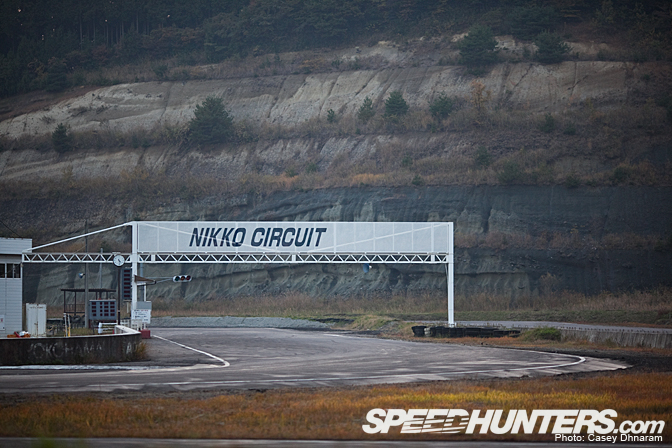 After dropping into Wonder to meet Manabu, he kindly invited us out to Nikko Circuit for a JZX track day.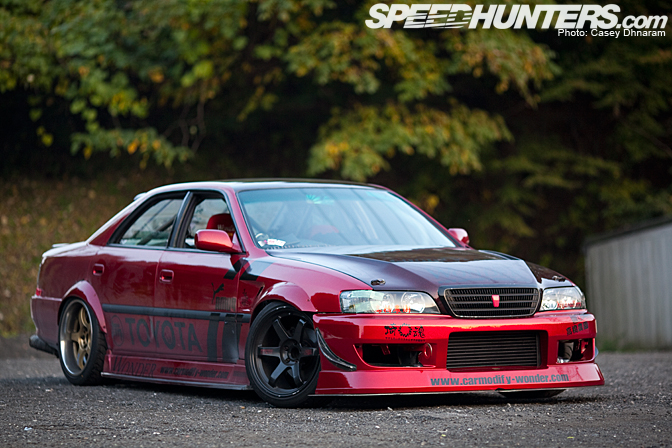 I was lucky enough to have some alone time with Manabu's JZX100 after its hard sessions around Nikko Circuit.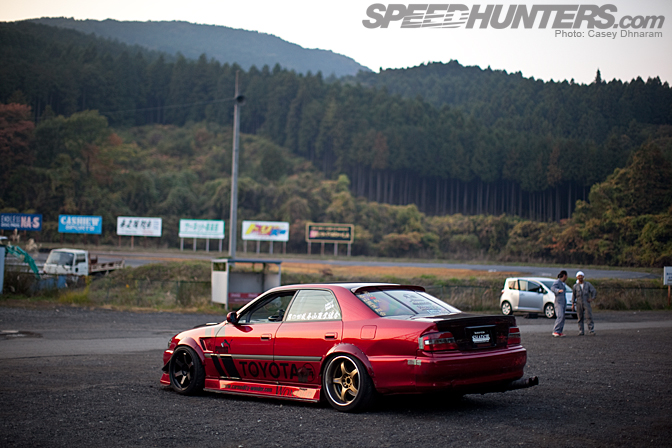 The candy paint was literally glowing in the sunset.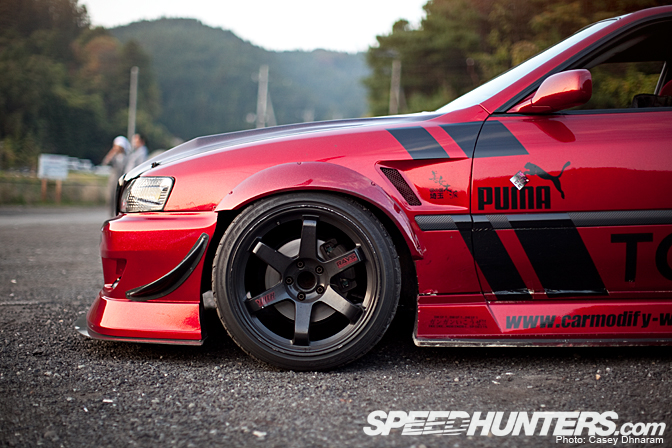 In contrast with the red paint are the gunmetal Volk Racing TE37s which flow exceptionally well amongst the Wonder aero.
Normally there's a matching pair of TE37s but the tyres on those rims didn't last long! 
There's an array of Defi BF gauges surrounding the steering column as it's no doubt important for Manabu to keep an eye on things while smashing the limiter three quarters of the way around the track. The interior also consists of a Wonder ZEUS deep cone, Bride Brix seat and a Cusco roll cage.
This is what separates silence and the wonderful sound of his 1JZ.
The 1JZ, fitted with a Blitz K1-450V turbo pushes out around 400PS. The drivetrain uses a carbon twin-plate clutch and Cusco MZ diff.
There are a few more hidden things that give this car so much character!
While the Chaser looks stunning when parked, this is a car that looks its best when sliding around a track.
When I was speaking with Manabu in the pits he noticed the Speedhunters sticker on my camera case and immediately started asking me about the website. Turns out he's a Speedhunters fan and checks the site every morning before heading off to work!
-Casey Dhnaram