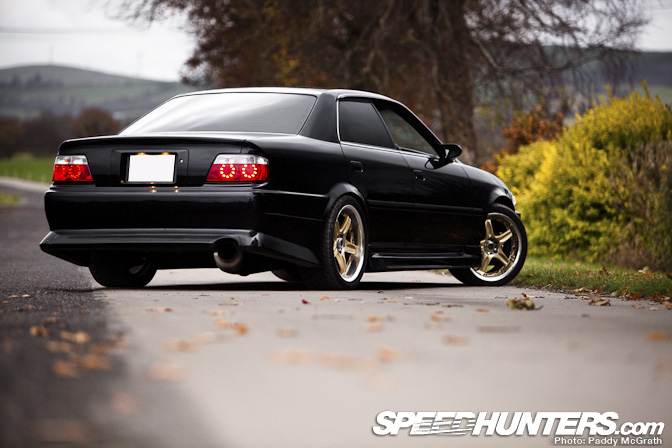 We usually associate big horse power figures with stripped, caged and focused track cars. In a country where the Government is constantly increasing it's penalties against those who want to drive interesting cars (as opposed to wanting people to drive pointless hybrid cars with batteries that do more harm to the environment than good) this clean JZX100 throws two fingers up at the establishment before leaving them dusted in a fine layer of smoked Federal tires.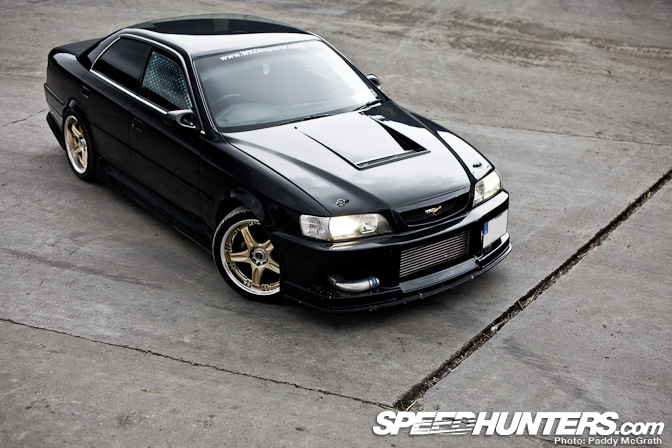 Before I give myself a brain aneurysm from talking about this Government's failings, let's cut to the chase about this car.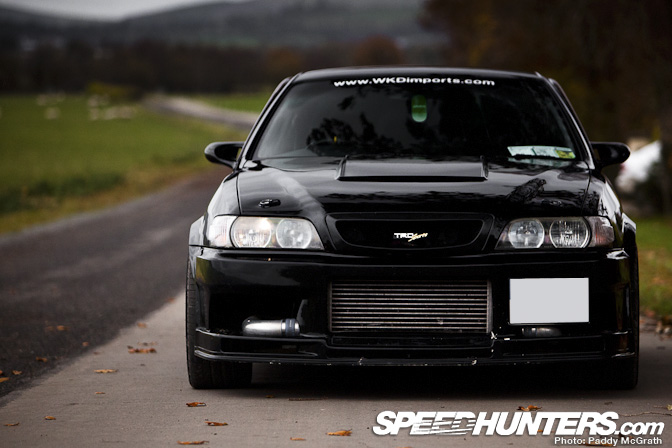 It's a 1998 Toyota Chaser Tourer V. The car was originally built in Japan by Kazama Autos before being imported into Ireland through WKD Imports.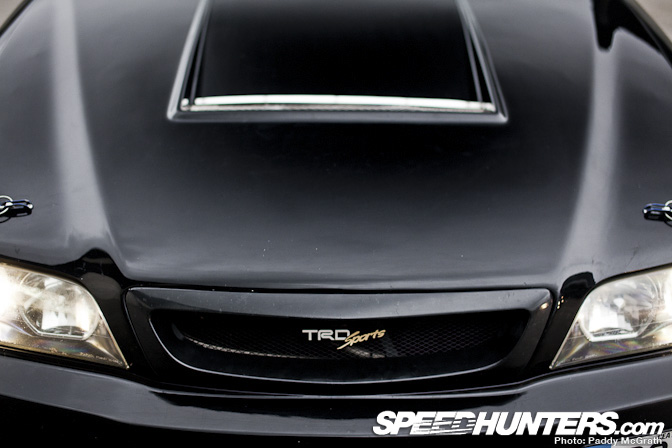 Sitting under the vented FRP bonnet is a custom built 1.5JZ but I'll give more details of that in a moment.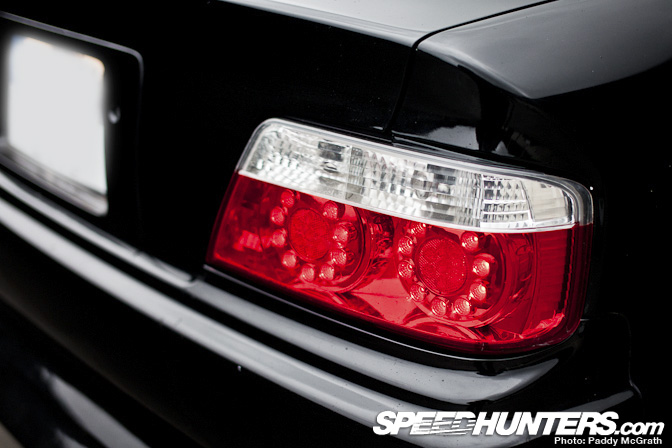 The car was originally white but painted black in Japan before it was imported to Ireland. As a photographer, black is the absolute hardest colour to capture correctly but I'll concede that no other colour would suit this specific car as good as the black does.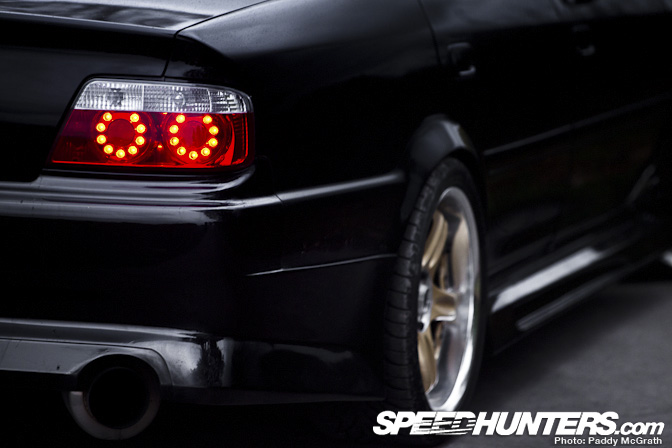 The car has been dressed in a full Kazama Auto aero kit.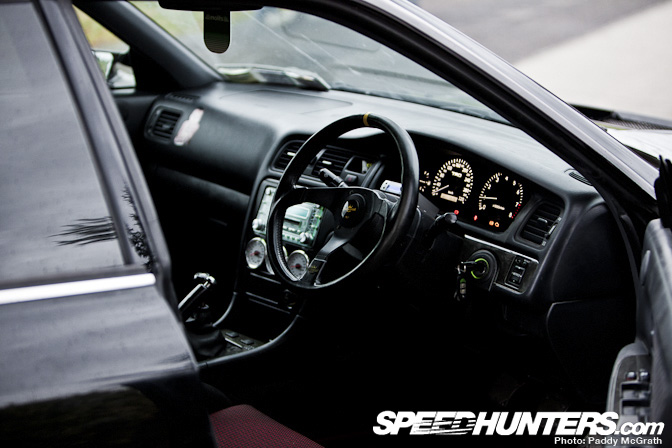 Inside retains quite an amount of normality. The Personal wheel and TRD 320KM/H clocks would be your first clue to what lies beneath.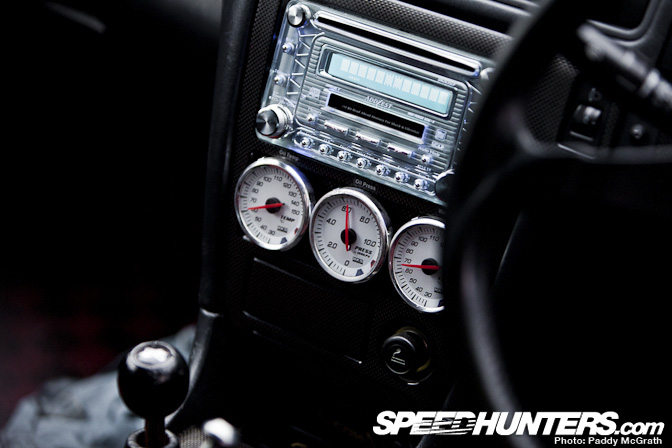 Add some HKS gauges …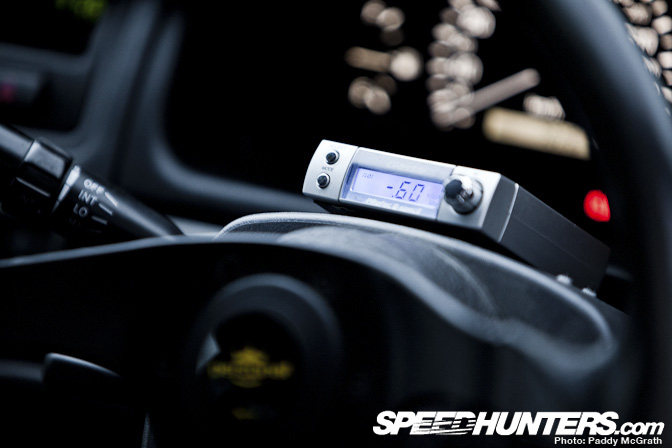 … and a Greddy Profec B boost controller and your curiousity will definitely begin peak.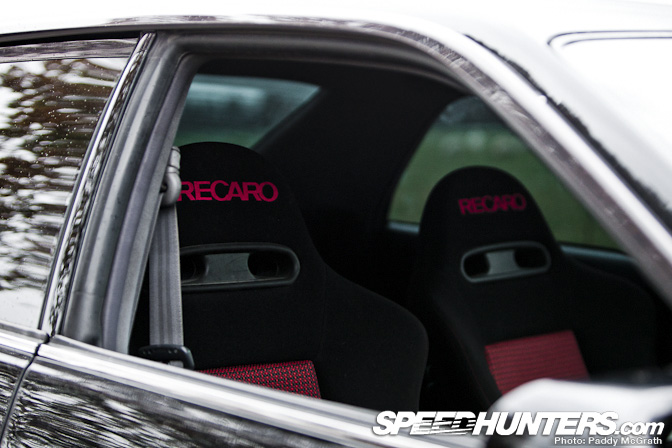 A pair of Recaro recliners are the last of the interior touches.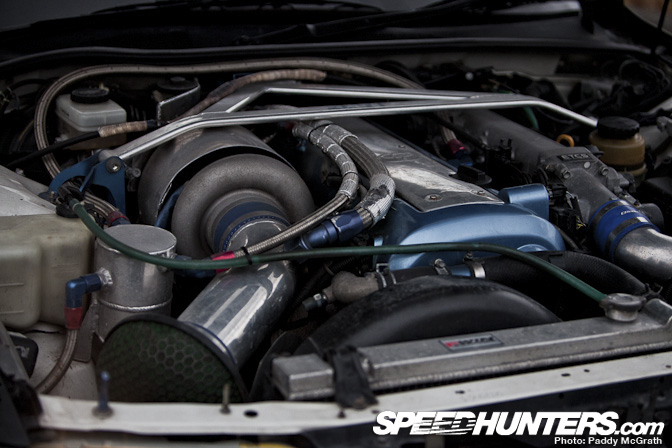 The 1.5JZ (2JZ bottom end and 1JZ head) has received a relatively light list of modifications but is still putting out 600PS thanks to a Trust T88-34D turbo. The rest of the highlights are 800cc Violet injectors, HKS air intake, Greddy FMIC, Trust manifold and wastegate and an F Win alloy radiator.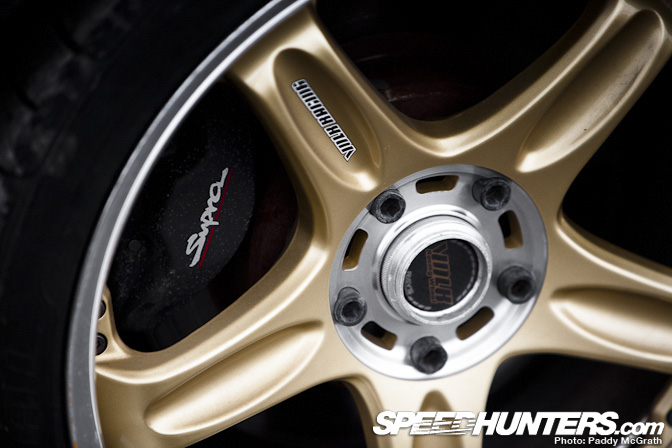 Sitting behind the 18" Volk-GTC wheels are original JZA80 Supra brakes with uprated brake pads.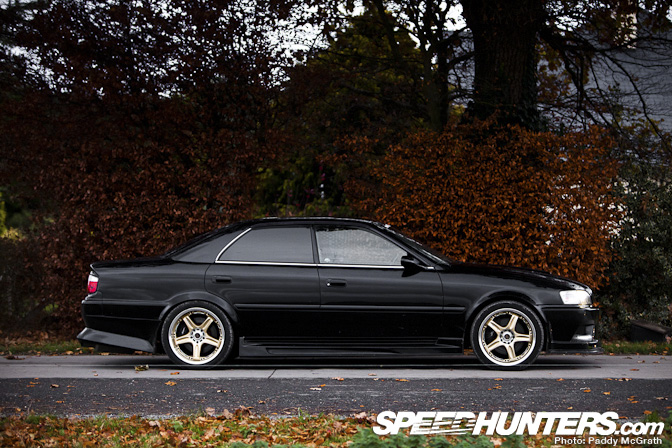 HKS D-Dash coilovers control the ride. The front of the car has been raised slightly to improve drivability on the rather poor Irish road network.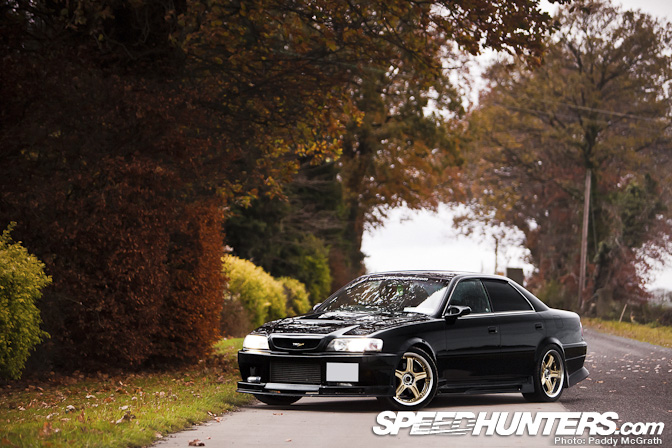 For me, this car epitomizes what this month's theme is all about. Understated looks, a solid spec list and and more than enough power for any man to try and tame.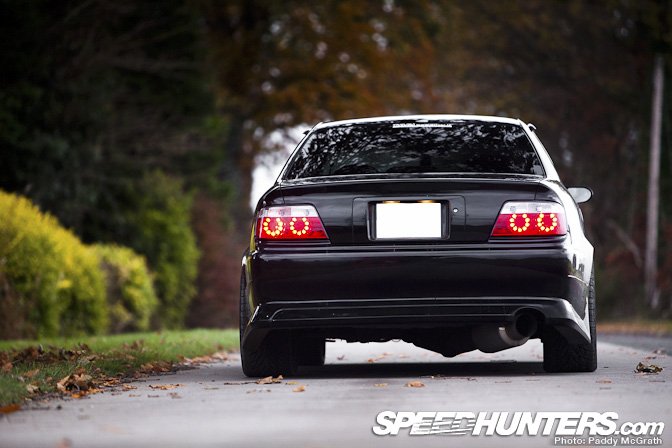 In a world where everything on the news brings yet more and more depression and suppression, it's cars like this that bring a smile to this Speedhunter's face.
We are too sensible these days, I personally think that everyone should have a 600PS street car, just to inject a little bit of excitement into the mundanity of it all.
-
Paddy McGrath