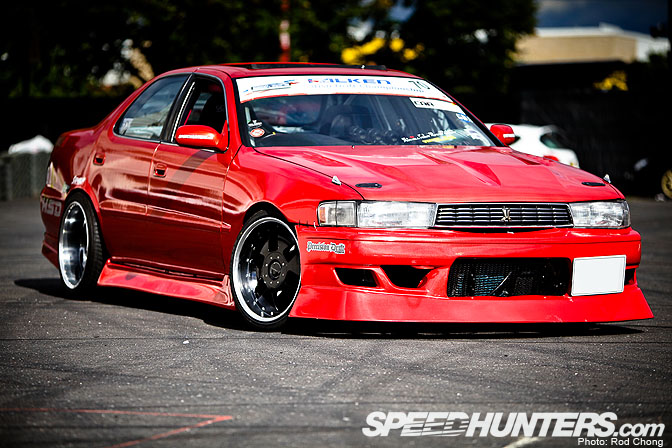 While Rod was over in the UK for JDM Allstars, one of the drift cars that stood out at Wembley was Zack's 1994 Cresta Tourer V. Four-door drifters are a perfect fit for this month's Haulers & Sedans theme, and this lurid red JZX90 certainly deserves a spotlight.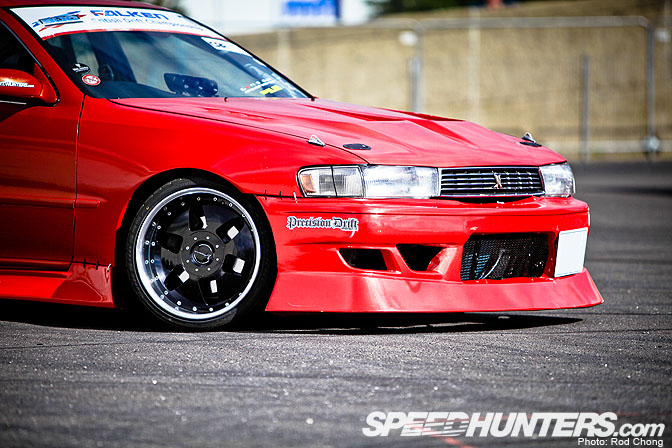 There's something about four-door sedans that lend themselves so well to angular body-kits. Zack's Cresta uses a five-piece DAMD kit from Japan.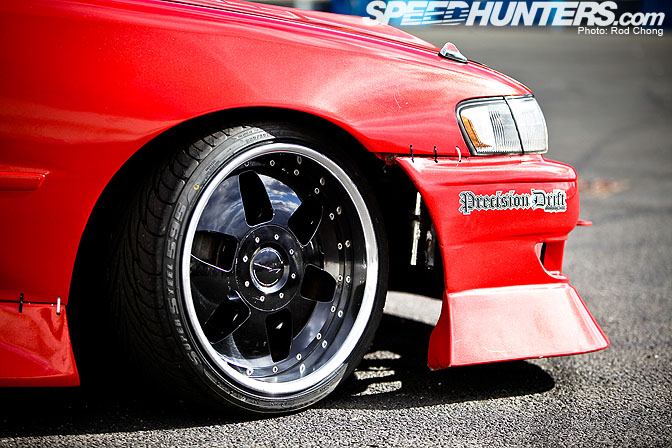 Here you can just see the flecks of gold that have been added to the red paint.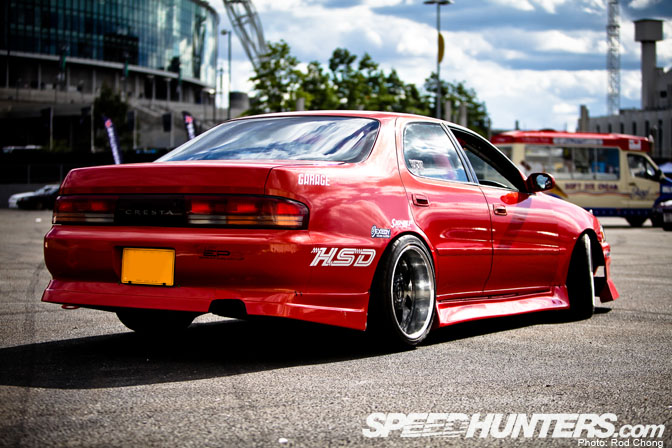 To withstand clutch kicks, the Cresta has been fitted with a RG Copper clutch and a hydraulic handbrake has been added to snatch the rear wheels. Obviously there's a two-way LSD, which is a KAAZ unit.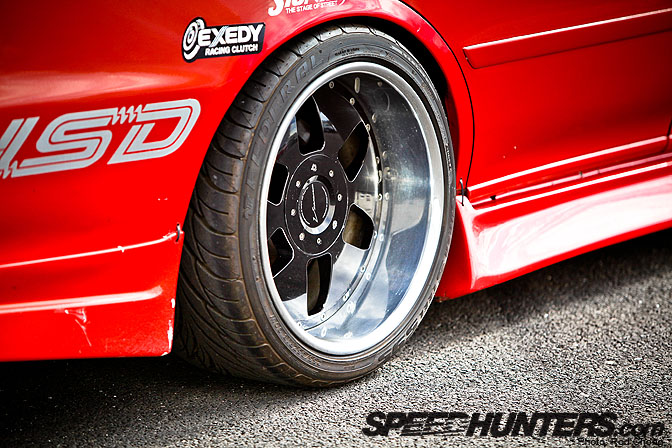 SSR Vienna wheels are popular in VIP circles, however in black 18×9.5 fronts and 18×10 rears they're also a perfect match for this Cresta drifter. The Viennas are +24 offset all around.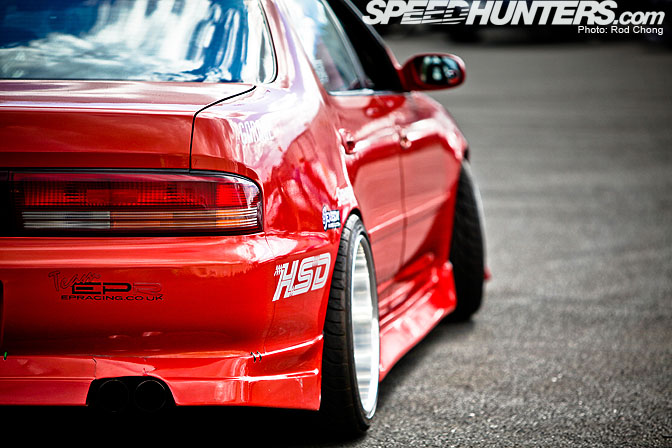 The Cresta has been slammed courtesy of a set of HSD Coilovers, with the SSRs sitting right up against the fenders. Beneath the car are Cusco underbody braces and swaybars.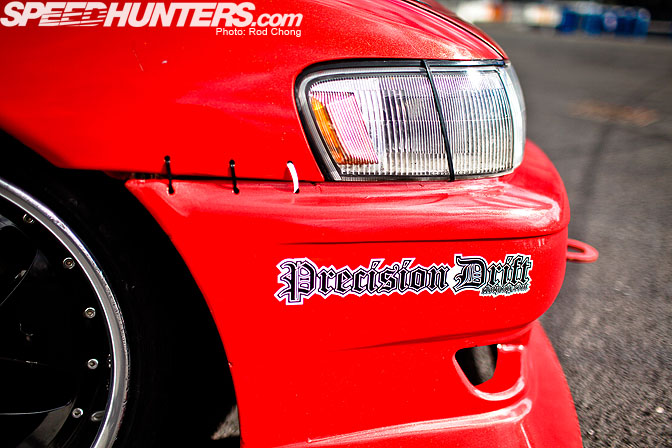 The front bar, corner indicators and side skirts have been stitched on with zip-ties – the tell-tale signs that this is a drifter!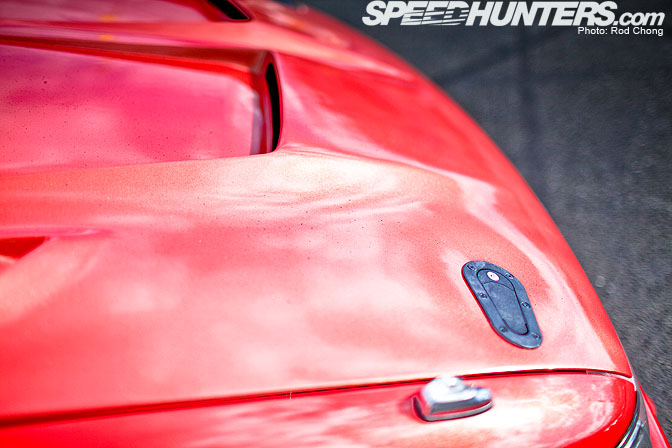 The question is, what's lurking beneath the DAMD FRP hood?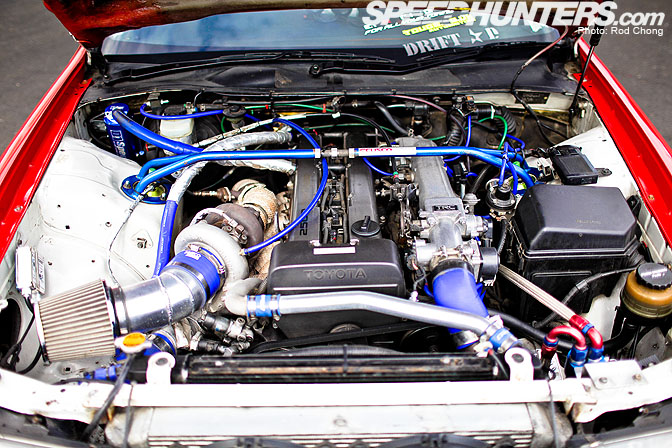 Powering the Cresta is Toyota's proven 1JZGTE. The stock internals have been retained – which are well known for their strength from the factory – except for a Tomei 1.2mm metal head gasket. Zack's borrowed a few OEM Nissan components too; you'll spot a R33 Skyline GT-R intercooler wedged in front of the radiator support as well as a GT-R fuel pump. The Cresta also runs an external oil and power steering coolers.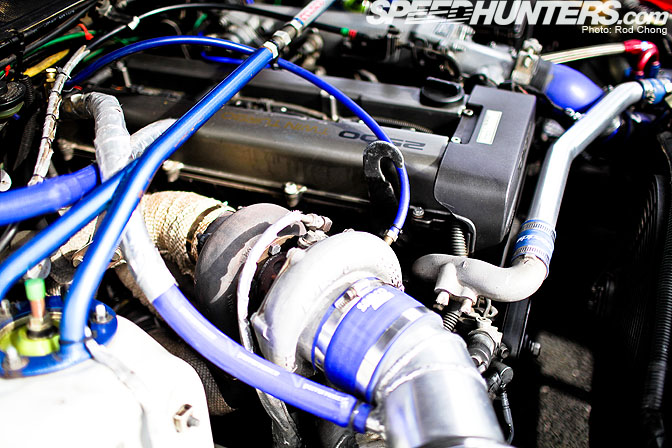 A Garrett T3 60-1 turbocharger sits on an HKS manifold, with an HKS external 'gate and ARK Design controller managing the boost.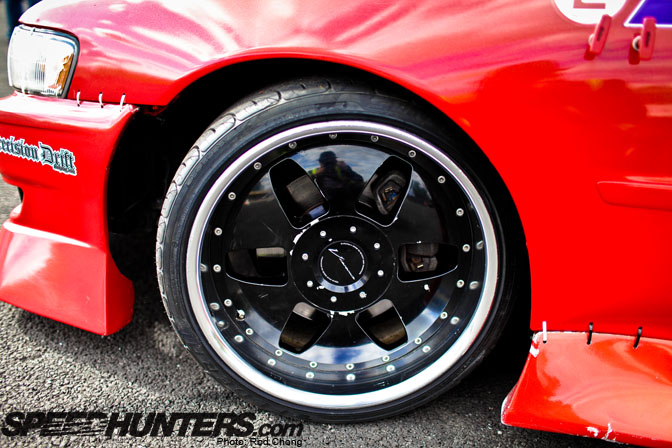 In the top right of this photo you'll spot external switches for the extinguisher and battery isolation.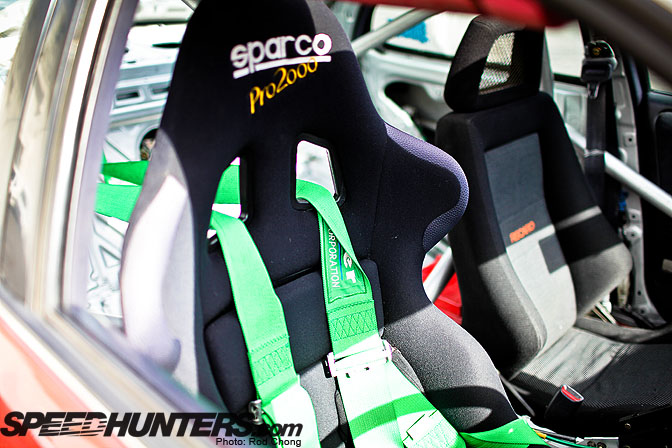 Inside the Cresta is all business. A six-point K-Drift roll cage has been added, with the driver seated in a Sparco Circuit Pro bucket. The passenger gets a slightly more comfortable Recaro recliner. The rear seats, carpet and sound deadening have all been binned to save weight.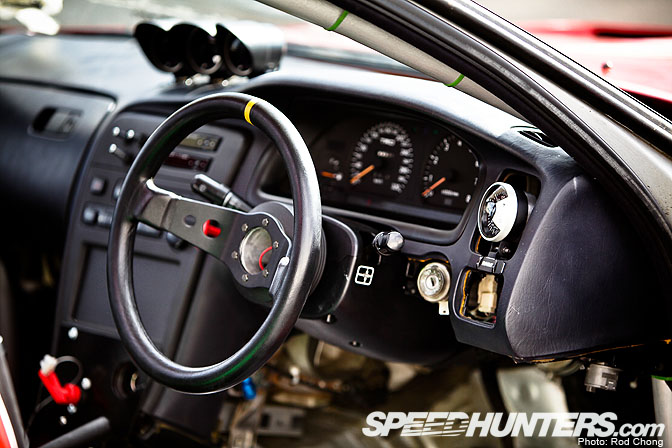 A two spoke Sparco steering wheel has been fitted, while four Defi gauges have been mounted on the dash and in the driver's vent (the air-conditioning has been removed anyway). Toyota trainspotters will notice the TRD gauge cluster, which goes up to 320km/h.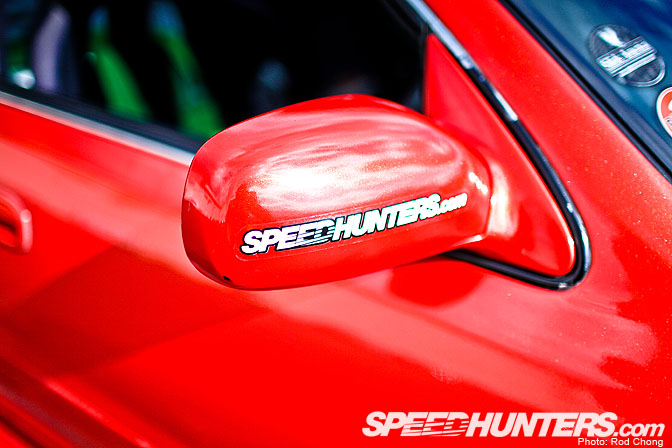 Of course the finishing touch to this awesome Cresta are the stickers on the side mirrors!
- Charles Kha
Photos by Rod Chong