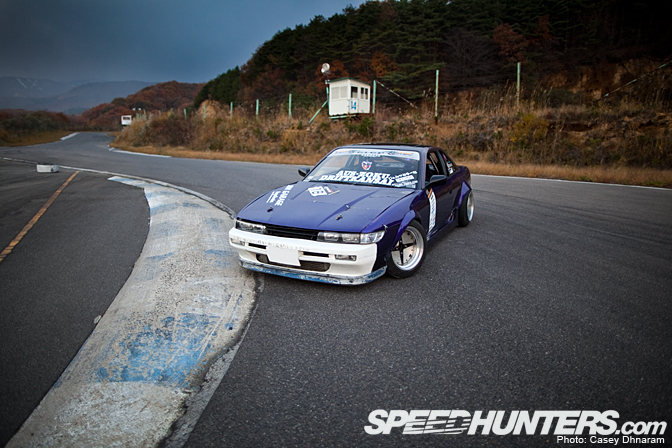 Reading through the recently posted Ebisu articles, Dino mentioned that I went AWOL during the G1GP finals. That's because I couldn't resist the opportunity to shoot Aussie John Dollison's S13 at the top end of the Nishi course.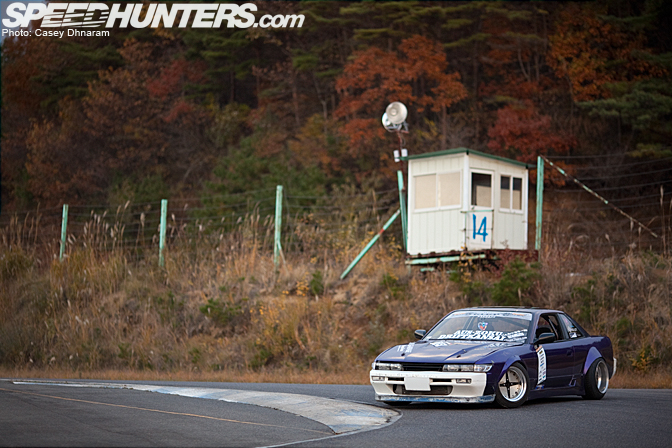 With John coming from the same State as me in Australia, I've known him for quite a few years now. This man seems to never fall shy of impressing people with the unique styling he does to any of his cars.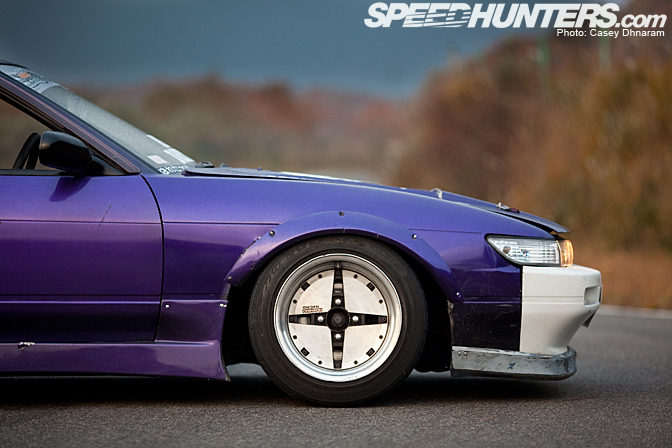 15-inch wheels aren't something you see too often on S-chassis cars these days. Up front on the S13 are the old school 15×8.5 Hashino Impuls with a monster offset of -20.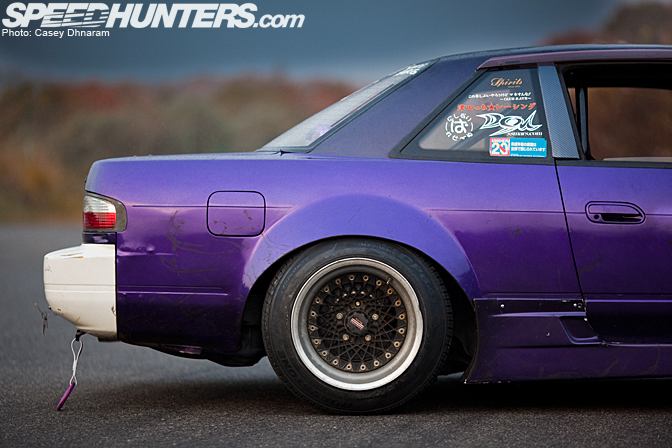 These large over fenders were designed and built by Shane Bingham to incorporate the 15×10-inch -10 SW Mesh…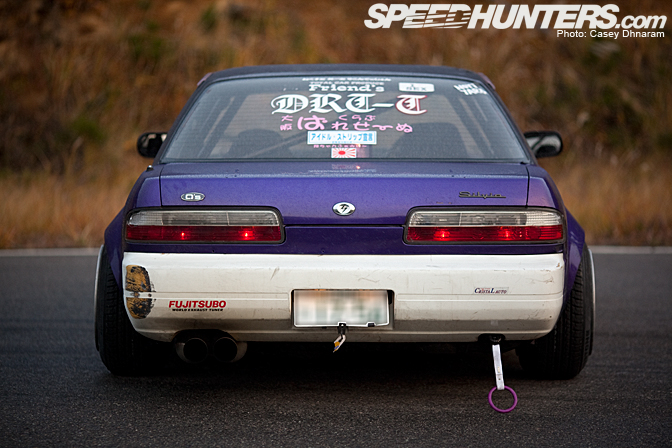 …Which, when combined with 195/60 stretched rubber, gives the car a phat ass look from behind!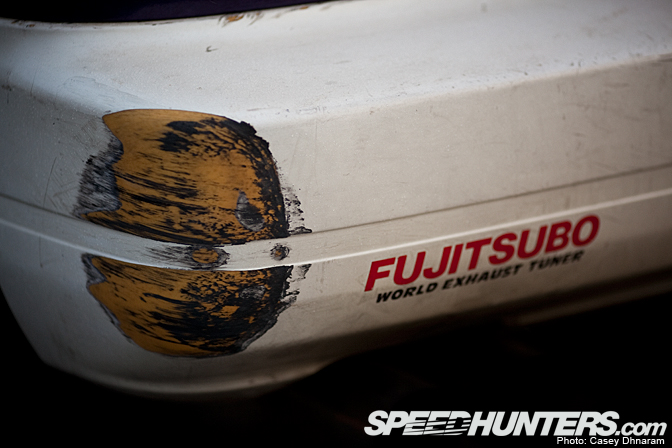 The standard aero has quite some history to it; this is the rear bar donated from Jesse Streeter's previous car…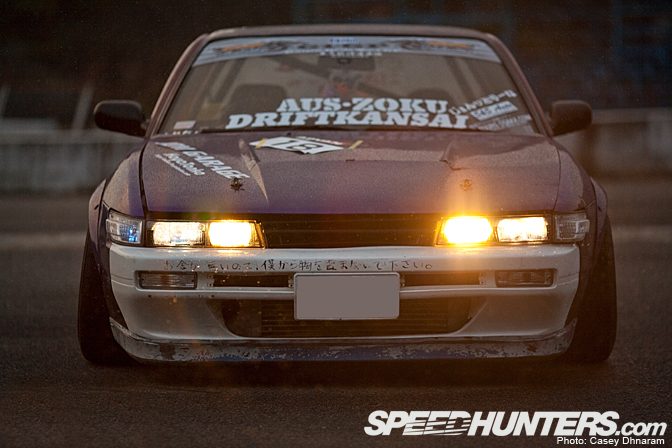 Same goes for the front bar, with a CA lower front lip almost kissing the ground.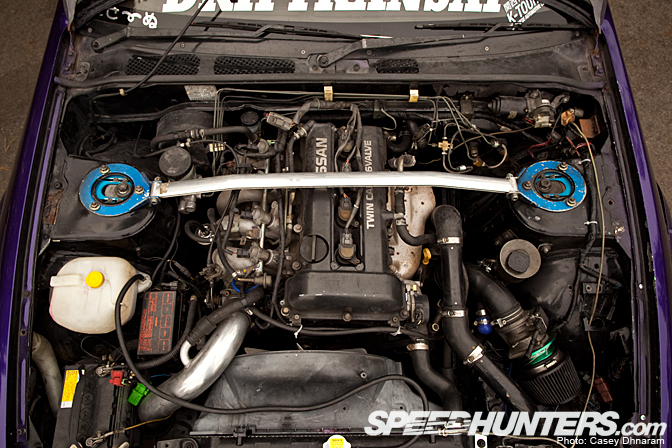 Two weeks prior to the Ebisu weekend, this S13 wasn't anywhere near capable of even driving, let alone looking how it now does. John and a whole bunch of guys from Osaka managed to restore the exterior as much as possible. The boys even installed a blacktop SR20DET running a full TRUST exhaust system with a screamer pipe.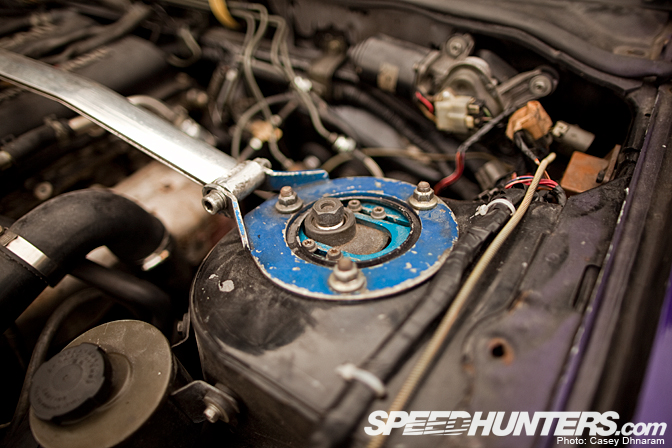 The low, aggressive stance are thanks to a pair of Cusco coilovers up front and a pair of Silk Roads for the rear.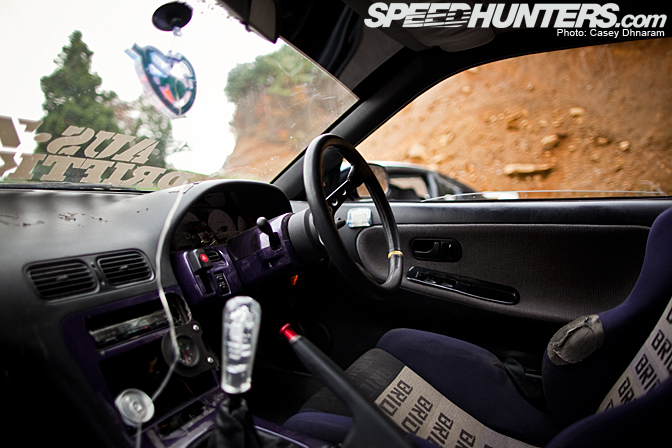 Moving into the office, the car's interior seems to be correctly modified for what it's made to do.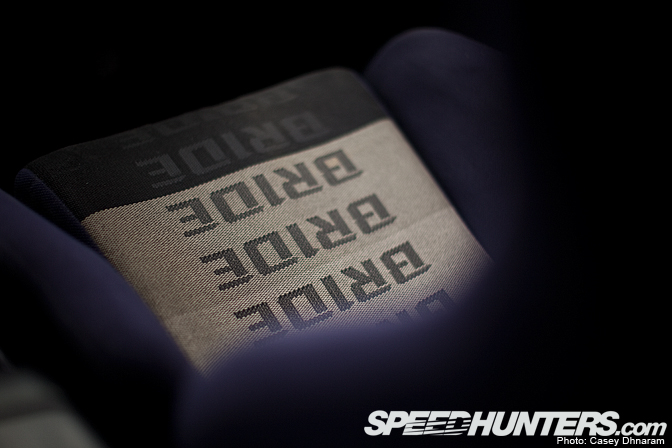 The older model Bride fixed back seats will always be a favourite of mine, not only providing style but comfort.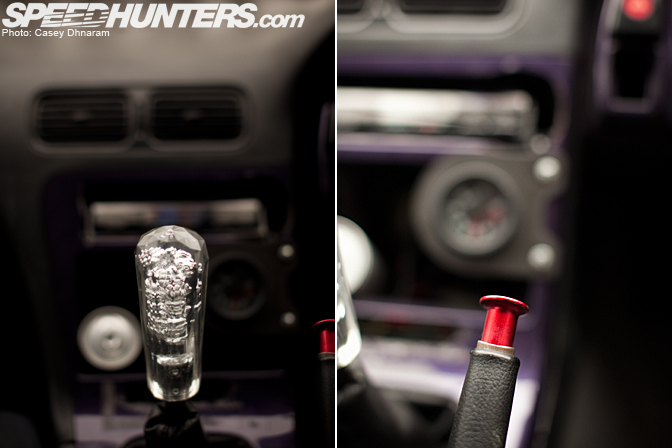 A skeleton gear shifter has been installed, alongside a drift button on the handbrake.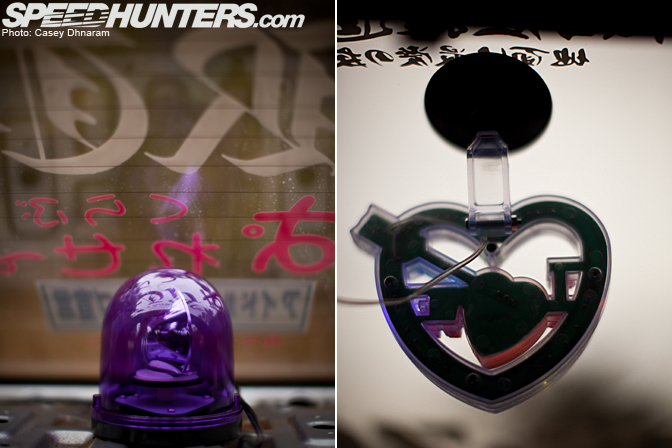 Taking a closer look around the interior, I found these two groovy lights, one on the rear parcel shelf and one on the windscreen. The colours set off the car when lit up at night!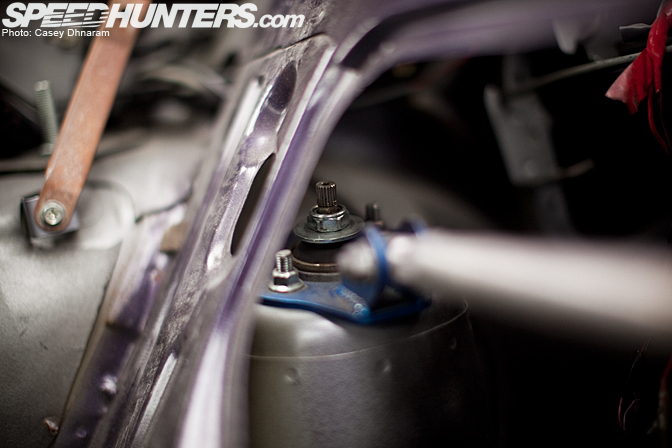 The rear has been completely pulled out, with a rear strut brace installed…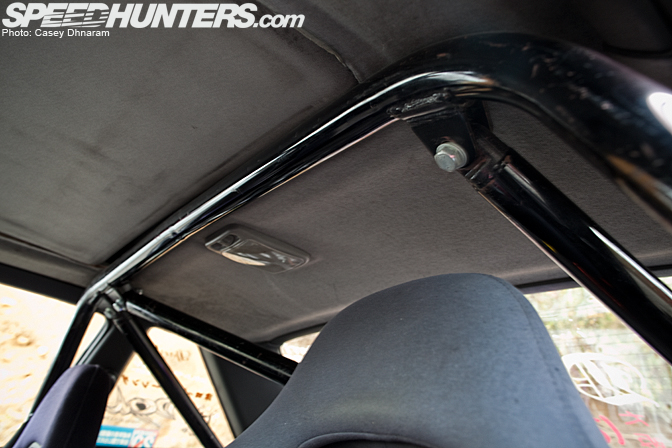 …As well as the bolt-in 5 point roll cage.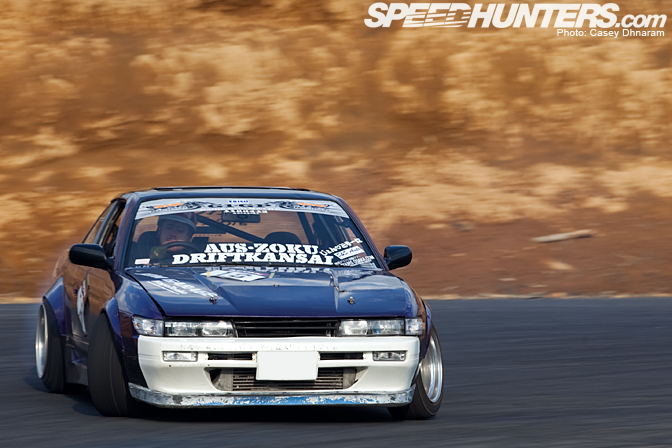 To conclude, I'd like to show this picture of John having some fun on the Nishi course in the practice of the G1 Grand Prix comp earlier in the day. The car looks fantastic sideways.
John, I appreciate your time you dedicated for me to shoot your stylish S13!
-Casey Dhnaram