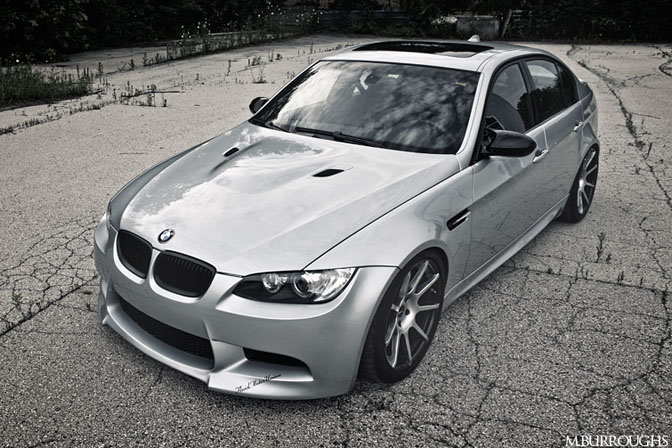 Some would consider the BMW E90 M3 as the ultimate four door grocery getter. BMW got a lot of complaints after they dropped the sedan version in the previous E46 M3 line up but with the E90 series they reintroduced the sedan version once again. The guys at Fluid MotorUnion needed a car to deliver parts and for the occasional run around, so this M3 sedan was the perfect choice.
I have been in contact with Fluid Motorunion for a while and I know they don't like stock. So it didn't take them long to remove and add some parts after they bought it in 2009.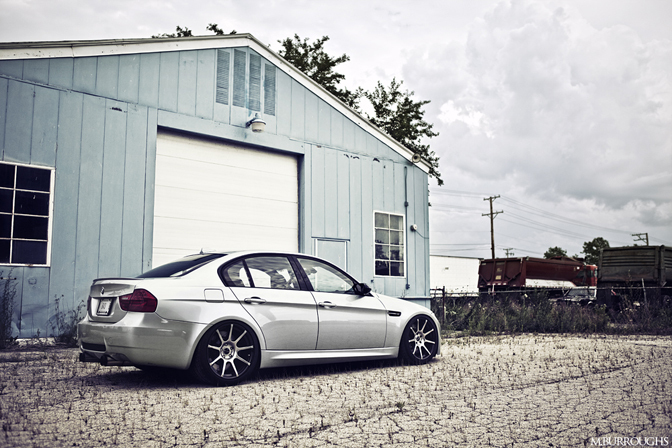 Exterior wise it has been left mostly stock; all of their attention went to the wheels, suspension and engine. The Dymag carbon wheels are a perfect match for this powerhouse; they come in 19" and are wrapped with Michelin Pilot Sport PS2 tires.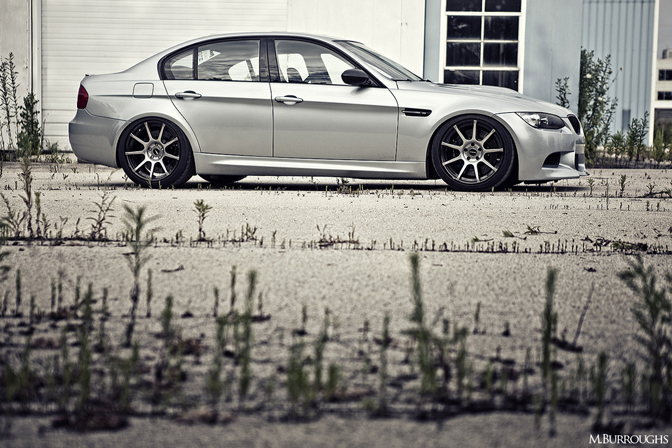 The car has been dropped with a set of H&R springs and dampers. They are fully adjustable for the perfect ride height and handling. To go fast around the bends you also need some serious brakes. So Fluid MotorUnion contacted Rotora and ordered their big brake set with 8 piston calipers in the front and 4 piston calipers in the rear with 380mm rotors.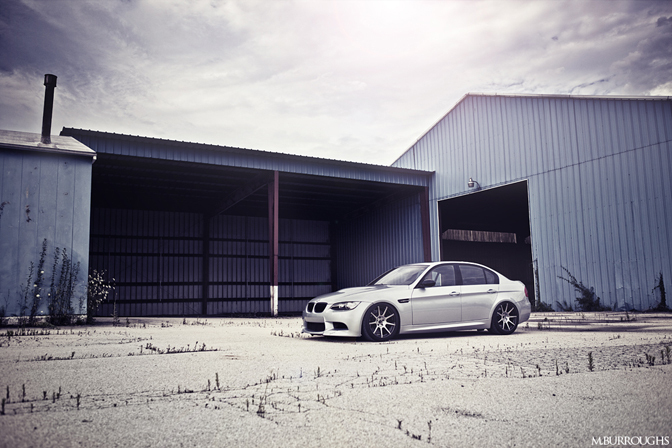 The frontbumper gained a Vorsteiner lip that has been molded into it.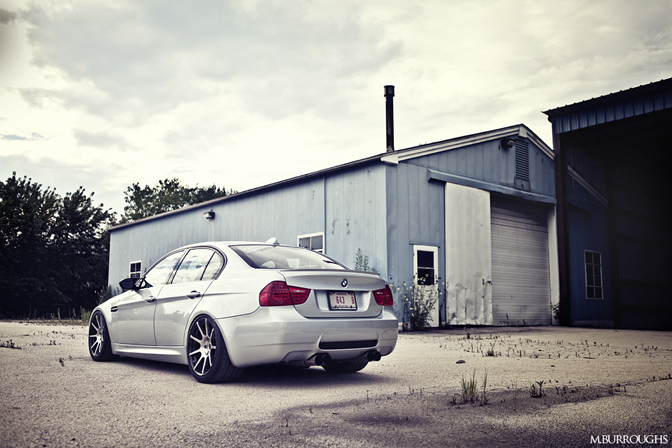 One of the first things FMU removed was the cat but earlier this year they removed the entire system and replaced it with a 3" exhaust with custom cans. Another addition to aid performance are the custom velocity stacks.
-Jeroen Willemsen
I need to thank Mike Burroughs for the photo's