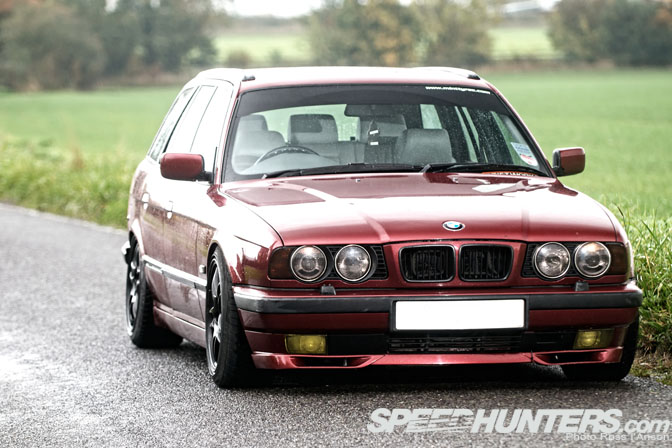 Personally I love BMW E34 Tourings. Admittedly I am a little biased as I have recently become the owner of an aga-powered example, but I have always had a soft spot for BMW's chief load-lugger. So when I heard the theme for November was to be Haulers & Sedans, Graham Beatie's 540 Touring immediately sprang to mind for a feature.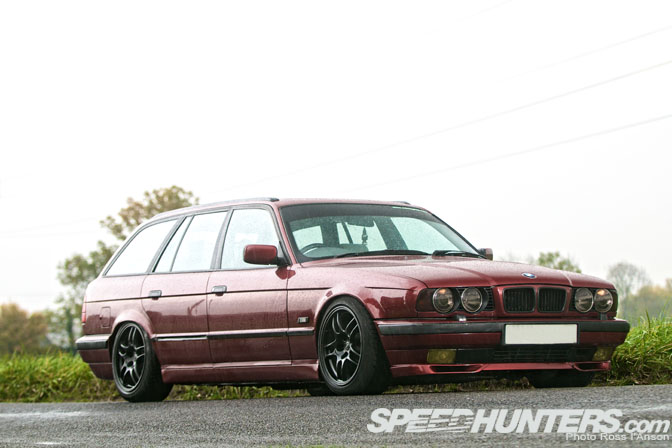 There are plenty of cars that would fit the bill of 'comfortable daily driver that you can take to a drift day and have fun'. The E34 540 touring is just a little bit different from the normal S body route.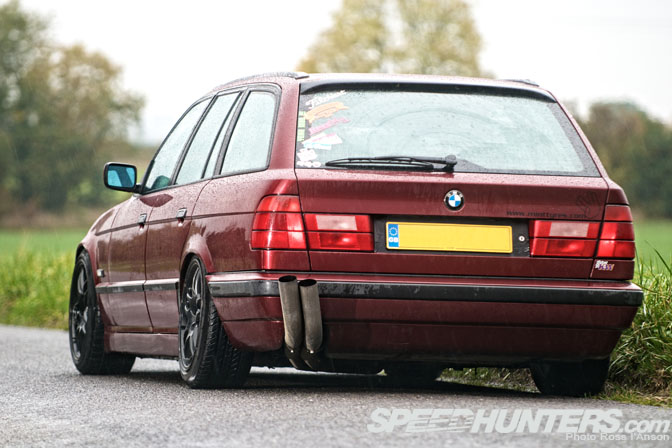 Graham picked up a clean, unmolested example with the daily drifter idea in mind.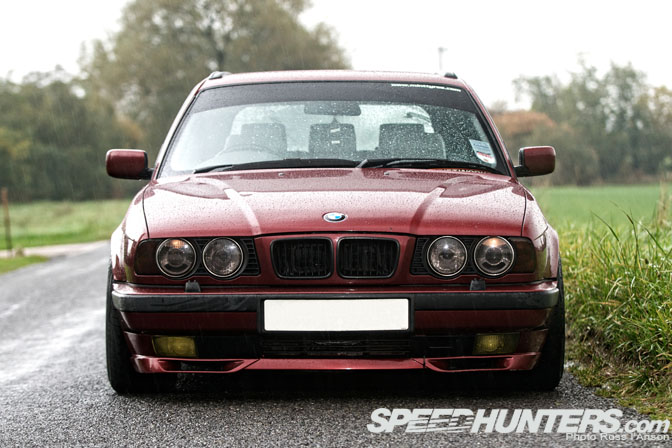 Body styling is left almost exactly as originally intended, with just the addition of black kidney grills to give a slightly more aggressive look to the front end.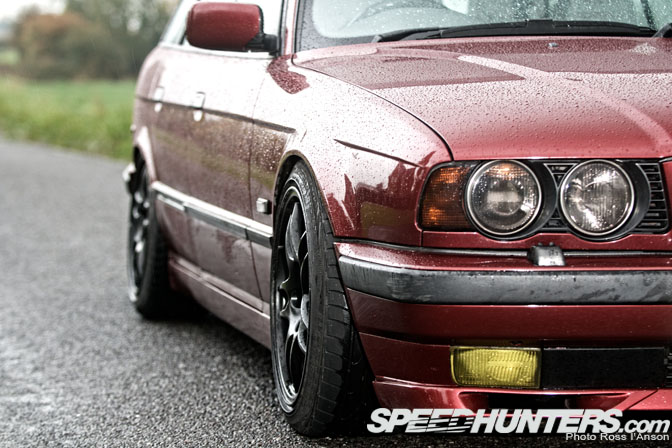 The 540 Touring has self leveling suspension as standard. This proved to be quite a pain when trying to source aftermarket coilovers, so the self leveling system was removed and KW shocks and springs fitted. The drop from the uprated springs was only billed as 30-40mm but with the deletion of the factory hydraulics the height looks just right.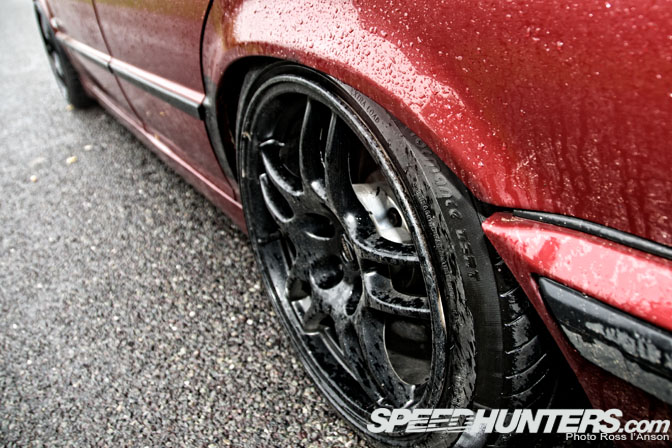 JDM meets GDM. Graham had some custom hub adapters made up to increase the options of wheel fitment. I would have never thought Nissan GT-R wheels would work on the E34 but they just do!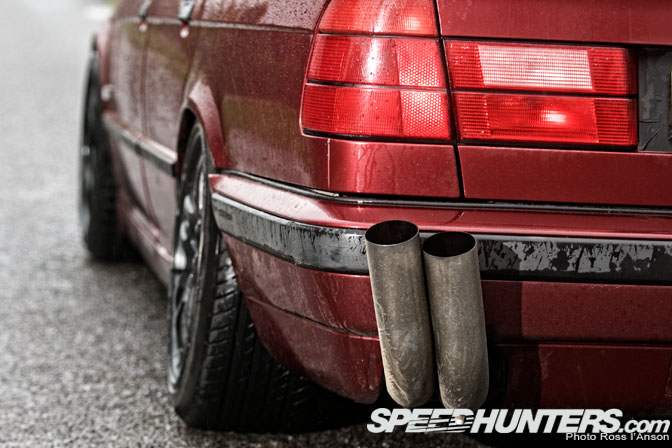 The M60 V8 provides 280hp with 300lb/ft torque which is more than enough for a bit of fun at a drift day. The only modifications are the deletion of the rear exhaust silencer and the additions of some bosozoku style exhaust tips.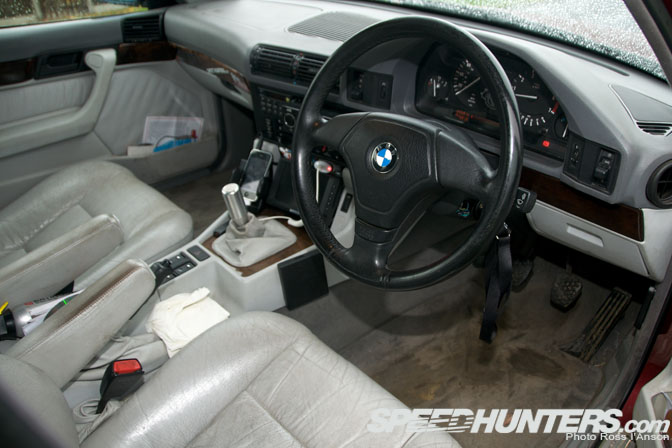 As this is a daily driver as well as weekend drifter all the interior creature comforts have been retained.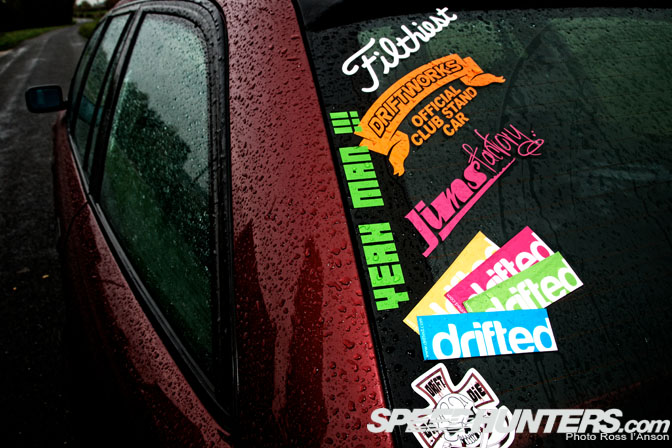 Well it wouldn't be a drifter if it didn't have a collection of stickers adorning the rear window.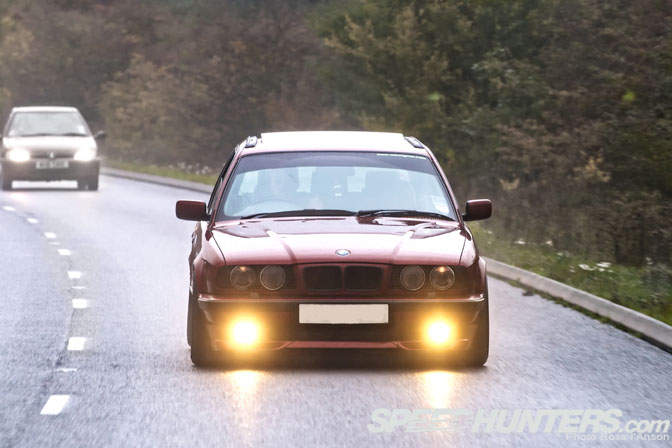 Graham describes his car as a 'tramp drift daily' which I think that is a little unfair. It's a great looking car that sounds fantastic! Not only can it haul all of his gear during the week, It didn't cost a fortune to build and is more than capable of getting the adrenaline flowing at the weekend, while hauling all of your gear during the week. 
Ross.