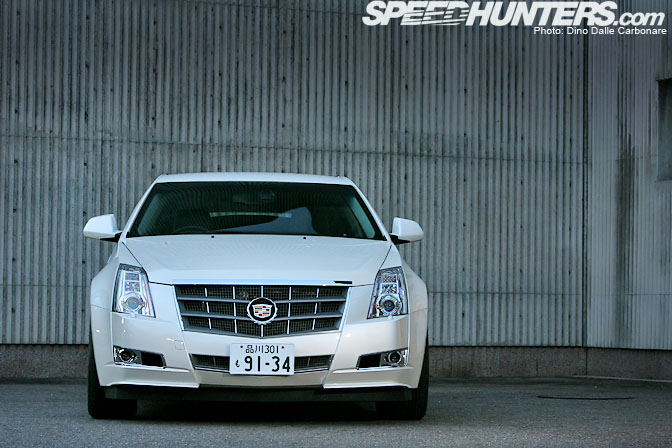 So you might be wondering what is going on here, but before you jump to conclusions hear me out at least. Every once in a while I get the urge for change, we all get it, we are only humans and we all need a breath of fresh air at times. For many, living in Japan would be like a dream and it very much is, if like me, you are into everything JDM related, and we aren't only talking about cars here. I love being surrounded by Japanese rides on a daily basis, covering cool grassroots meetings, high-profiled events and of course test driving the latest cars to hit the market. However, sometimes I just need to brake out of the norm and sample something different. Which is why you are seeing this Cadillac CTS Sport Wagon.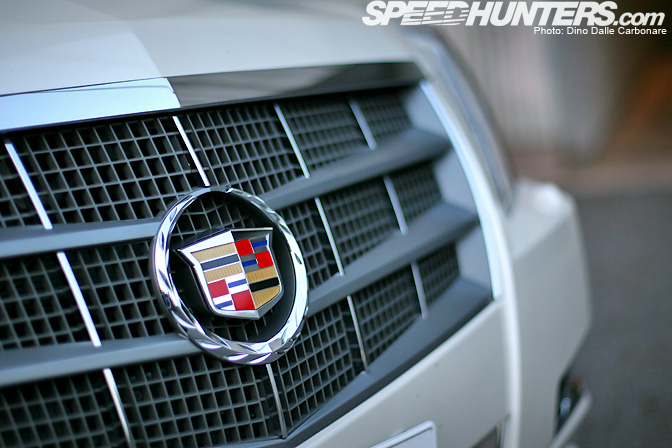 The cool guys at GM Japan, after my drive of the Camaro back in February, told me that when I had a chance I should sample the Cadillac CTS, which had just hit dealers in Japan. Much like the Camaro, the Caddy came around at a time that I really did feel like trying out something totally different and I have to say I was pleasantly surprised.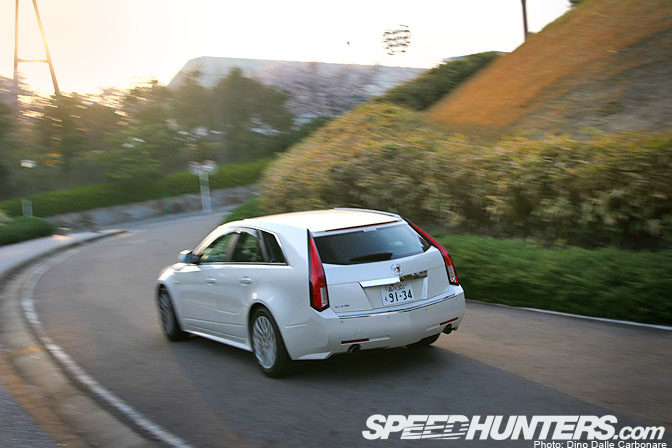 Of course I politely asked if the hot 556HP CTS-V happened to be available, but apparently the fire-breathing V8 model was still not out yet, reaching Japanese shores next year. But it wasn't a big deal as taking out the base model of a car is sometimes a great way of assessing how good, or bad, a vehicle really is. So with the smaller of the V6 engines, a 270 HP 3L V6 under the hood, and the car outfitted with the Premium package I was ready for a week of plush, luxurious motoring.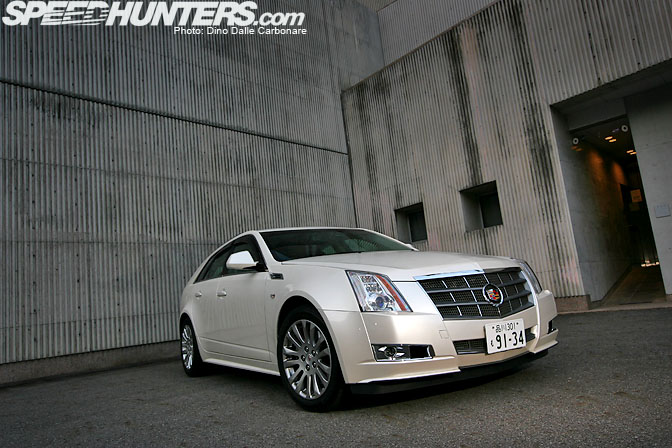 Design wise Cadillac can only be commended for creating an instantly recognizable design language, employing decisive angular lines and lots of detailing that captures the true feel of what that great big front badge stands for.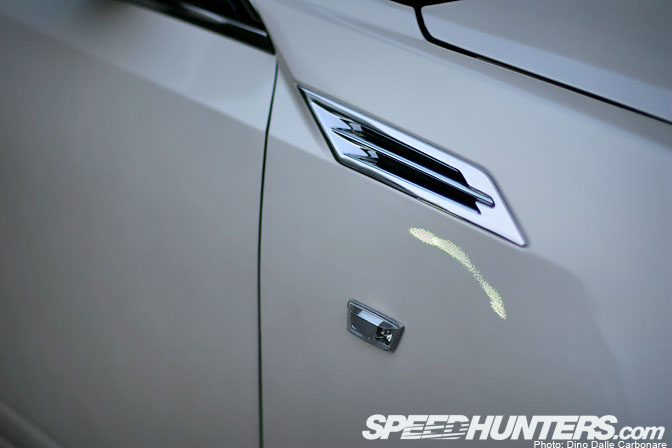 I'm not sure if this fender vent is functional, but it's a nice chrome accent nonetheless.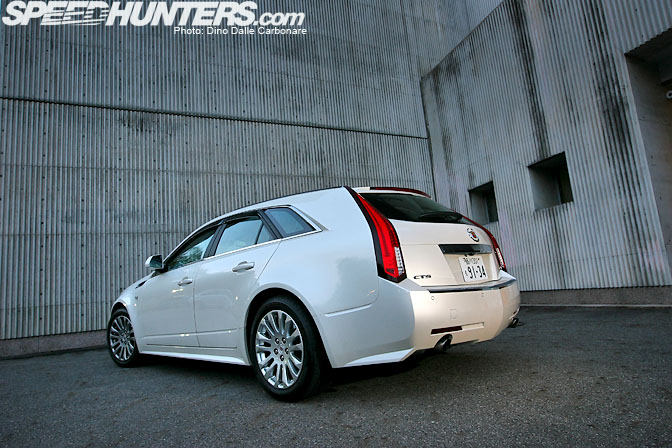 The rear is where the CTS Sport Wagon impresses the most in my opinion, looking like nothing else out there on the roads. The car grabs a lot of attention on Japanese roads due to its imposing size, which is quite a lot bigger than a domestic station wagons like the Subaru Legacy for example.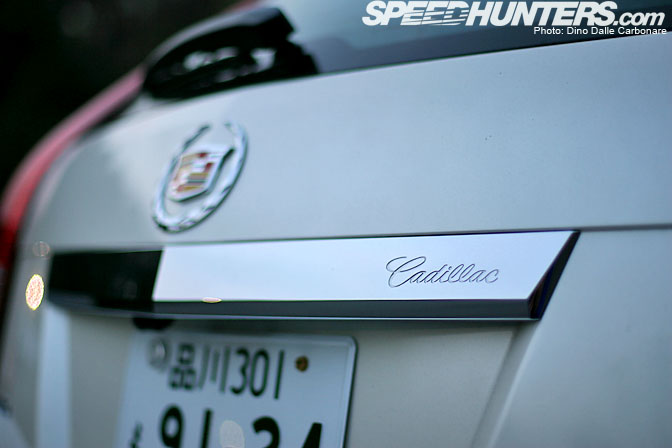 The name says it all.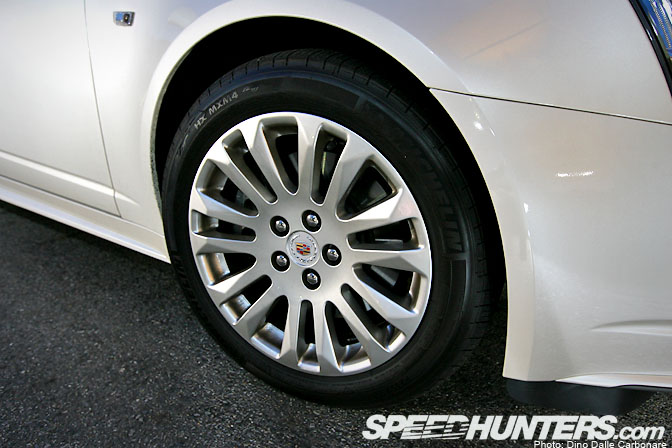 The 18-inch wheels seemed to be quite the bland addition to an otherwise unique looking exterior. They were running very smooth-rolling Michelin rubber with a very high sidewall to help provide one of the smoothest rides I've ever experienced. Having picked the car up prior to a little trip down south I knew I was going to be in for a very comfortable driving experience…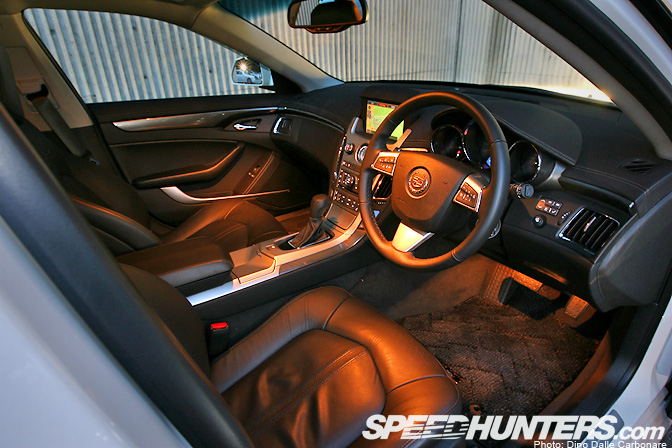 …and I wasn't too far off the mark. The hard angular lines are carried through to areas of the interior like the center console and transmission tunnel but there is no hiding the fact that hard and cheap-feeling plastics were used for these areas. Switchgear is not up to par with say BMW or Audi but it isn't that far off and the interior as a whole was very impressive, comfortable, with tons of space and a very good level of standard equipment, from a powerful audio system to an integrated navigation system.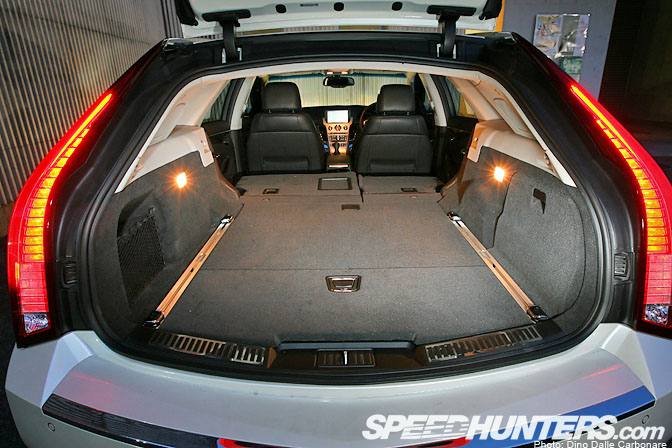 Being a big wagon you would expect the CTS to have lots of hauling potential, something it had plenty of once you folded the rear seats down flat. Of and the powered rear gate was a superb addition…I wish my Legacy had that!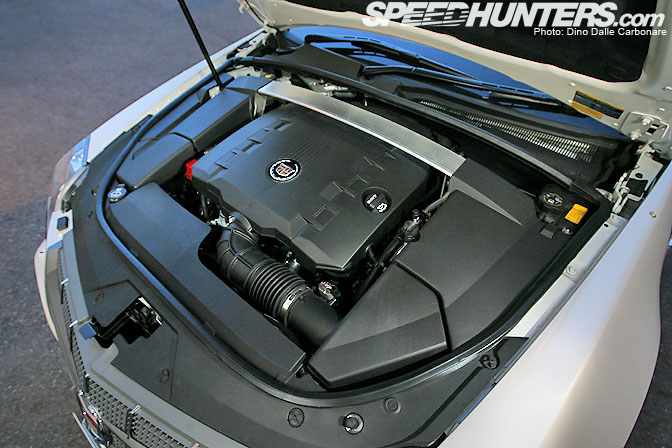 270 HP might not sound like much when you have close to 2 tons of metal to drag around, but the smooth V6 didn't disappoint. You really have to rev it hard to get the most out of it but you soon understand that the car is best driven in another way, letting it pick up speed under its own relaxed pace. It was in other words the best car I could have possibly picked up for a long highway journey and by the end of the trip I was nothing short of impressed by its cosseting ride…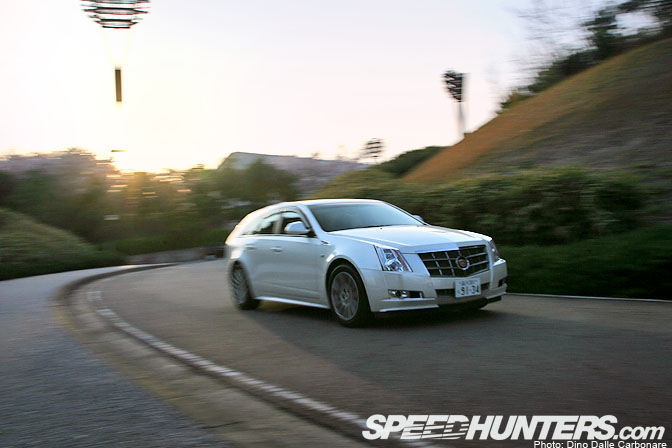 …having rarely felt so relaxed after so many miles out on the road. That said, I couldn't help but imagine what this uniquely styled wagon would feel like with more than 550 HP under the hood. One of these days, when the CTS-V Sport Wagon arrives to Japan I might well have to find out!
-Dino Dalle Carbonare