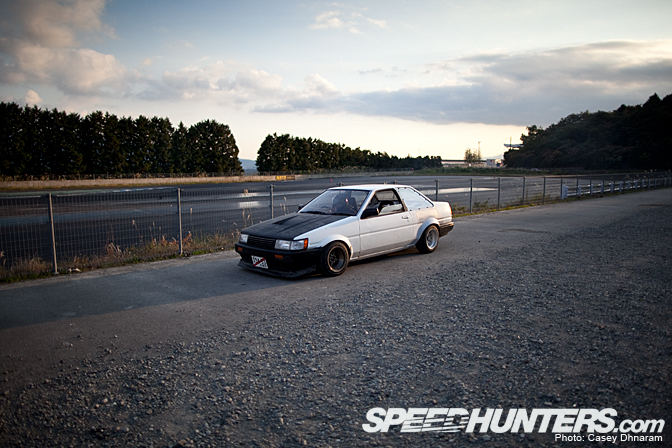 During my journeys through Japan we found ourselves with at one of Japan's famous racetracks, Fuji Raceway. We were quite lucky we saw some track racing, but just as we thought things couldn't get any better we heard a whole lot of cars drifting up the top of the raceway.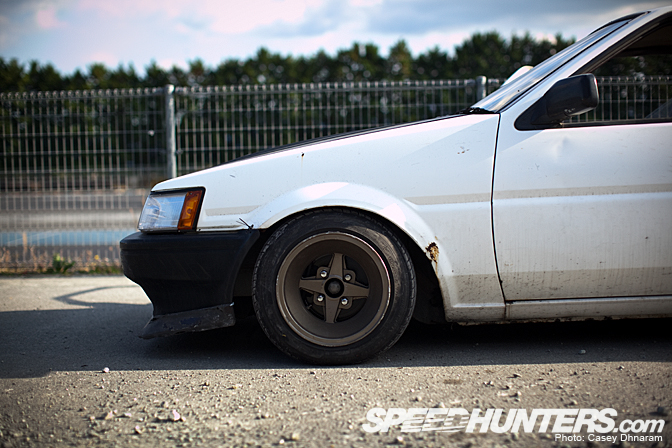 Immediately this Toyota AE86 caught my attention, the Work Equip 01s really give it that 80's look…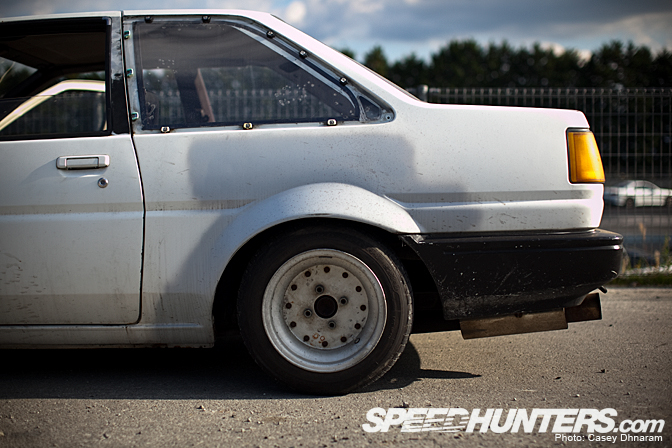 …Along with the mismatched SSR Mark 1s on the rear.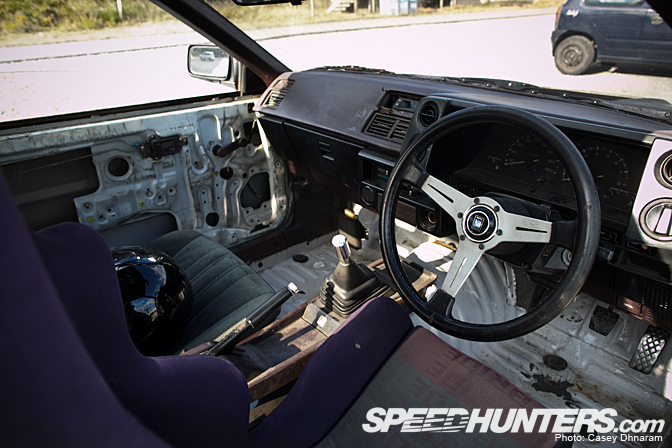 The interior is very simple, with a Bride fixed back seat, Nardi steering wheel and a drift button on the handbrake.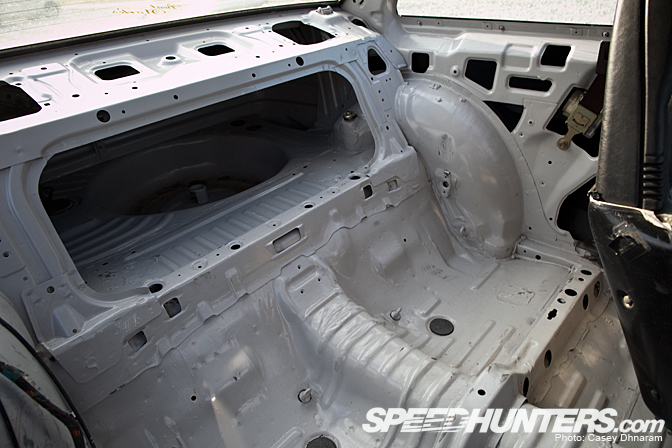 The back of the car has been stripped completely back to keep weight to a minimum.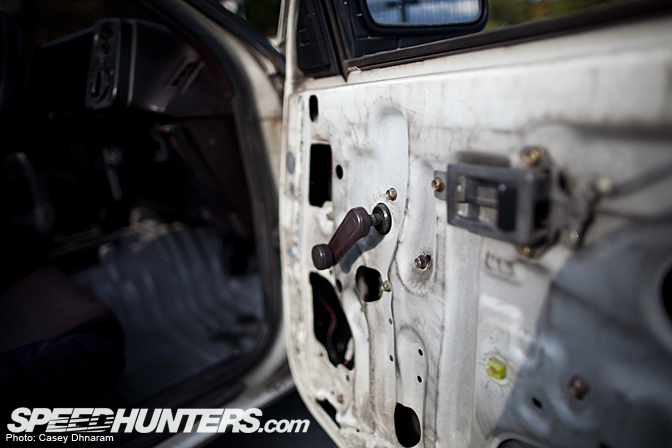 Even the door inserts have been ripped out! At least the window winder was still accessible.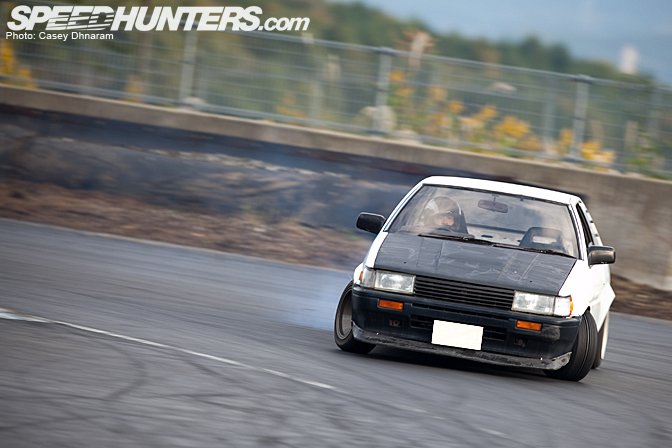 This little Hachi Roku looked like a perfectly balanced drifter out on the track.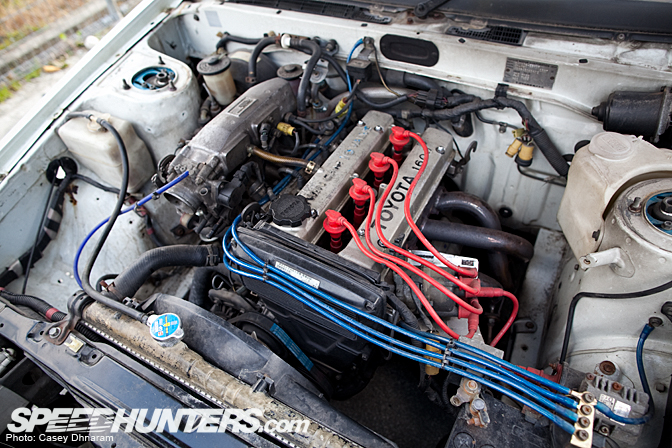 I will always have a soft spot for the grunting sound of a 4-AGE.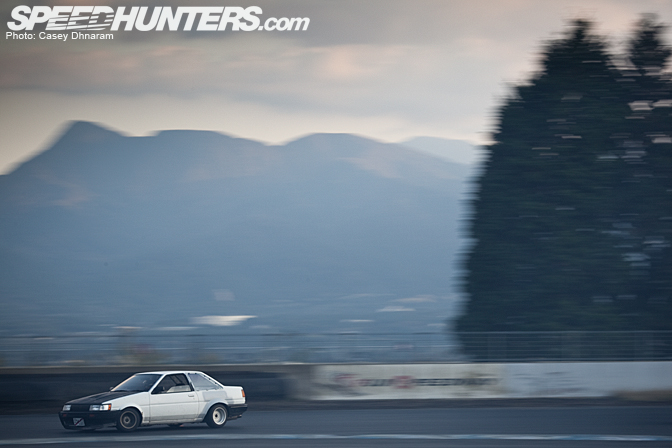 It was quite a nice scene at the end of the day, this little AE86 drifting whilst the sun was setting over the mountains at Fuji Raceway. Definitely the perfect backdrop.
-Casey Dhnaram