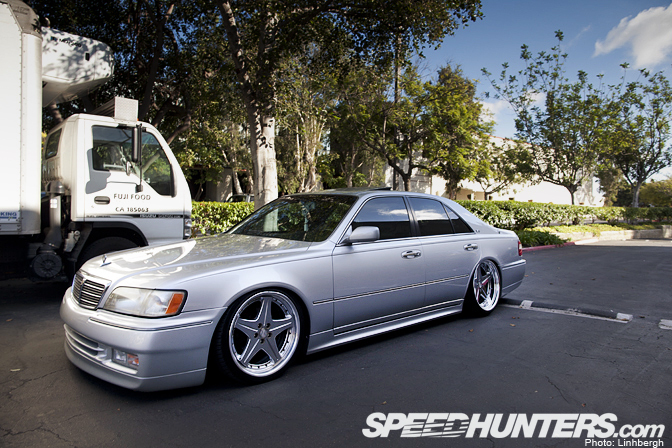 When I think of VIP style, my mind conjures up thoughts of important political dignitaries being escorted around in full sized JDM sedans dropped to the ground with two flags waving up front representing their respective countries. If my fantasies somehow played out in the real world, those sedans would look somewhat similar to this second generation Infiniti Q45 from this year's VIP Festival.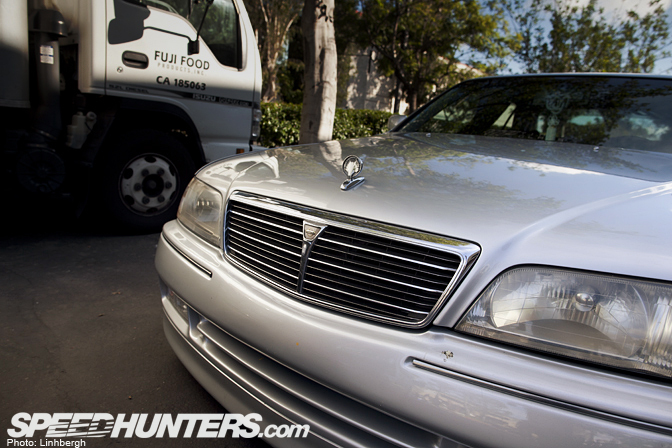 In this fantasy world, important political dignitaries shouldn't be in cars that are modified too much. Just clean mods which only speak of cool and clean classiness.
The Infiniti front grill has been replaced by its JDM Nissan counterpart. The added hood ornament is a nice touch as well.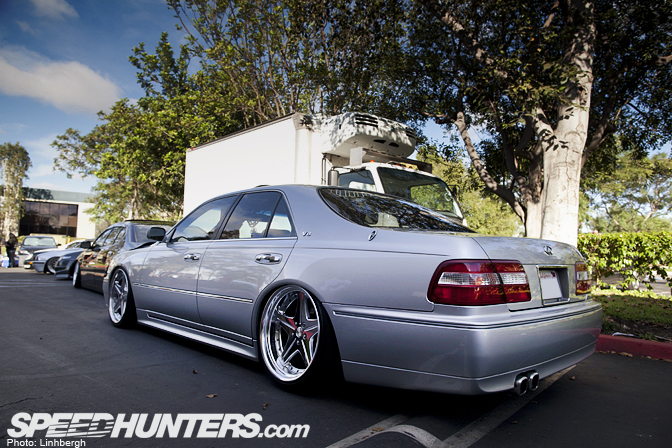 The simple all around lip kit is a nice subtle addition to the car. Very clean.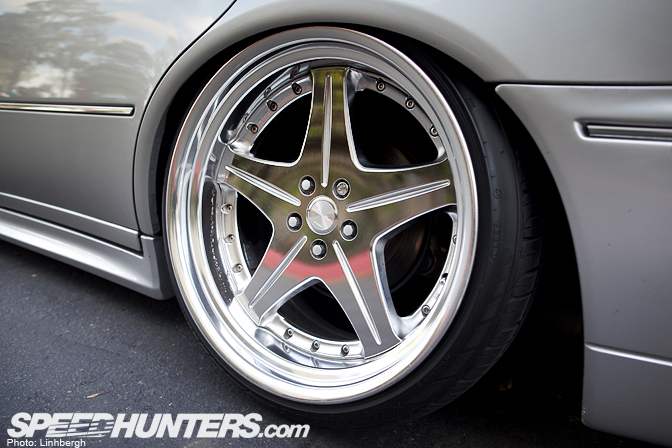 Wheel choice and wheel fitment are two important elements that make or break a car a car of this quality. The Work Euroline SLs definitely make this car. I'm sure any political dignitary would approve of this wheel choice…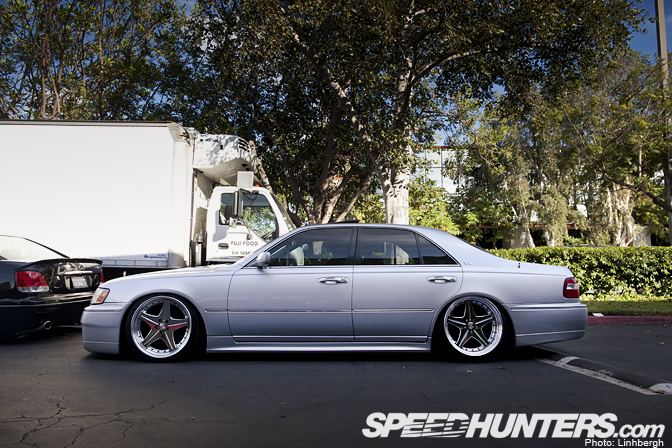 …as well as be escorted around this Q45. If I sat in the back seat of this car, I'm sure I'd feel like a crowned prince knowing that I'm rolling in around in a car this cool.
-Linhbergh