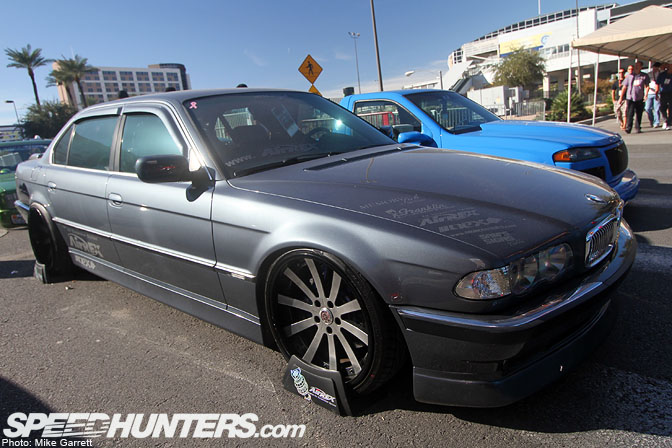 At the SEMA show, you see lots of brand new customized vehicles, and lots of heavily modified classics from the '50s, '60s, and '70s.
What you don't see are a lot of cars from the 1990's and early 2000's. That's a big part of the reason I was drawn to this E38 BMW 7-Series.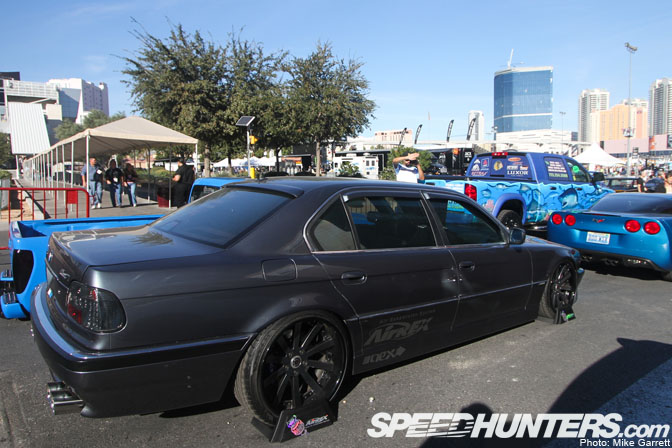 Since it also fits into our Haulers and Sedans theme, I thought it was worth a quick spotlight.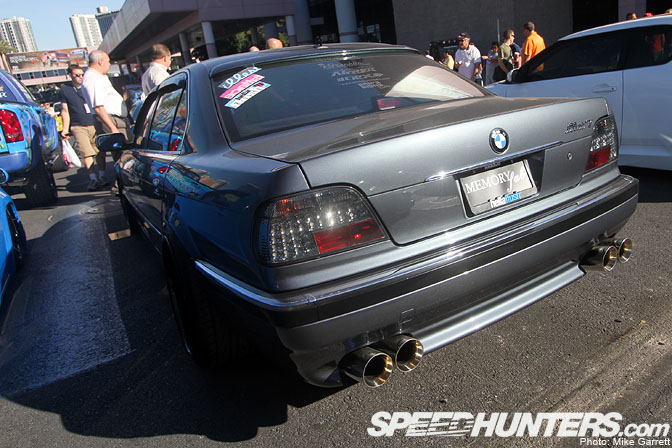 While the newer 7-Series models have a lot of swagger, there's something about simple lines of the E38 that set it apart. Just look at that rear profile, enhanced by four fat pipes coming out of the bumper.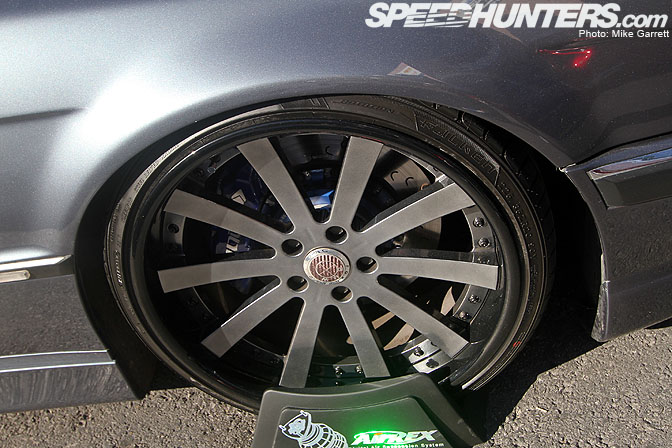 This particular car was sporting that gangster stance thanks to an AirREX suspension kit.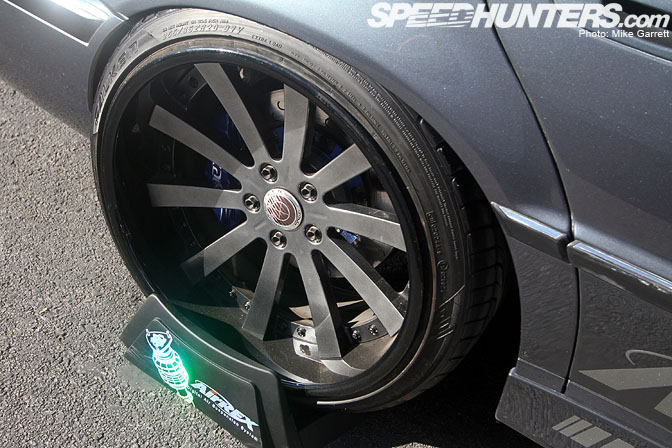 A set of 20" Forgiato wheels and some stretched Falken FK452's complete the look.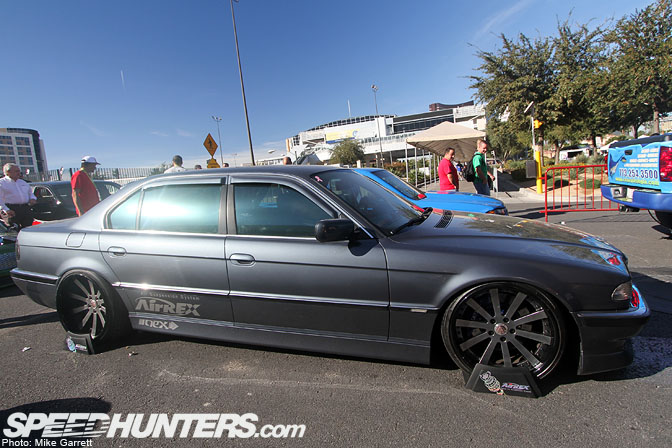 Is it strange that I'd rather be driven around in something like this than a new Maybach or Rolls? This is assuming I was important enough to be driven around of course…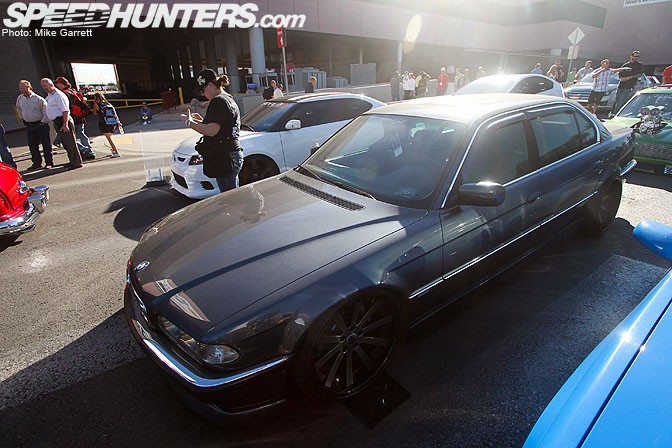 Anyways, this E38 not your typical SEMA car, and that's a good thing.
Long live the big body four-door.
-Mike Garrett