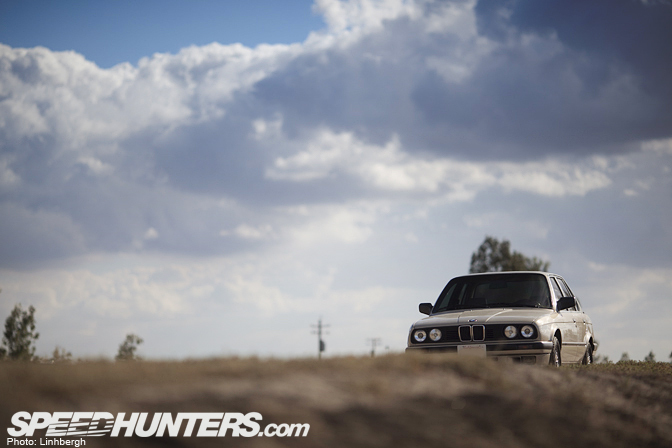 Going around to various automotive events, I meet a lot of people. Many of them ask what car I drive. And most of the time, they would expect someone who is so active in the automotive world to have a car that would match the on paper glamour. 
As I answer their question, I can just see the fire from their eyes fade and the not-so-enthused response of "Oh, that's cool." immediately follows.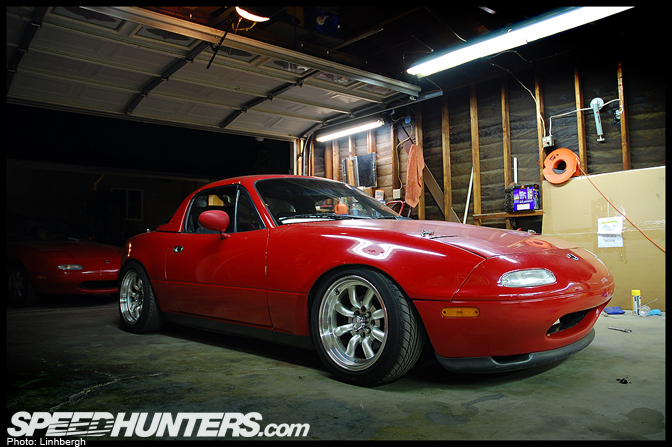 See, for a person that goes around taking photos of cars, I have a pretty dismal car history. As many of you already know, this 1992 classic red Mazda Miata was my first car. I loved that thing to bits. To be frank, I miss driving a peppy little roadster around quite dearly.
You can say that I'm a terrible lover for the fact that I sold my Miata for a new love: photography. So, how did I get around without a car after selling the Miata and purchasing a camera?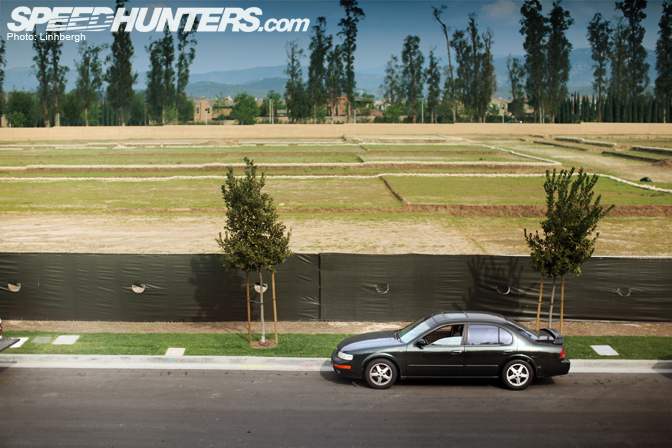 I picked up this 1997 Nissan Maxima SE from my brother for a good price. Having a 3.0L V6 and roughly 190 horsepower, four doors, leather seats, power windows, air conditioning, a BOSE sound system and blown shocks was quite an upgrade from the (dyno'd)94 WHP roadster. 
I happily drove Maxima around for a little more than a year forgetting about actually enjoy owning a car. Well, that was until I started getting rides in race cars, had opportunities to drive a tuned cars and high end sport cars like the Nismo 370z, BMW E93 M3 or the X5M. Those things were the activator that triggered the yeast of car-dudeness to wake up once again. I knew I needed another cool and fun car again.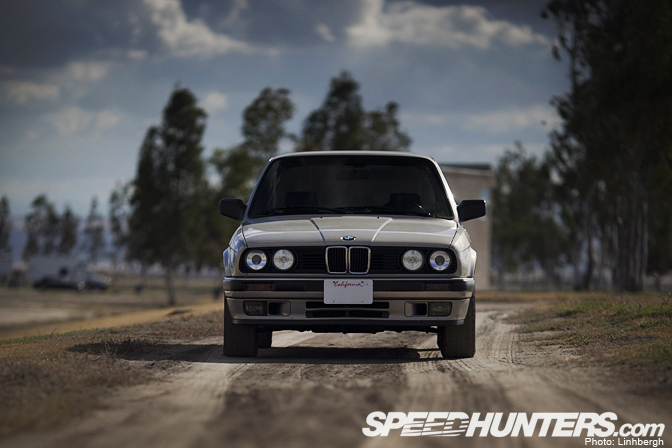 A little more than a month ago, a very close friend was looking to sell his 1989 BMW 325i to help fund a new 135i. The perfect opportunity dropped into my lap and before I knew it, I owned the much loved BMW E30.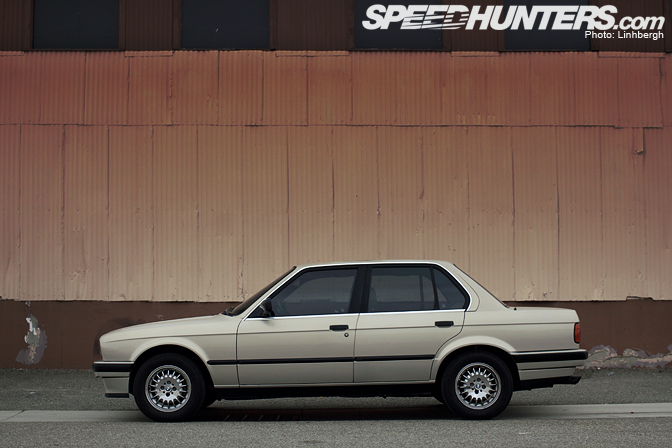 The stock 2.5L inline-six originally came with a DINAN chip which didn't have very good mid-rang power. So it was replaced for a much better E.A.T. Ultrachip which resulted in a ten horsepower gain and bumped the revs up by 500. 
I have to agree with lot of the automotive populous in saying that straight six's are the best sounding motors: old Jaguar inline sixes, S50, N55, M88, L20, RBs, 1J, 2J, etc. Though, it helps that BMW fitted the E30's 2.5L with an acoustically tuned intake manifold too.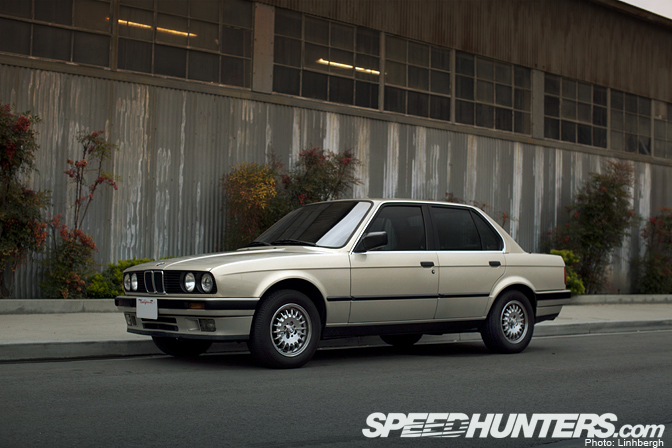 For a twenty-one year old car, it almost looks showroom clean –almost. Those of you that have looked for or have owned E30s before know how old and beat they can be. 
I like to call this car a Miata sedan as it hugs corners so well and seems like it has that whole "Jinba ittai", horse and rider as one, connected driving feel to the whole process. It's the ultimate driving machine, in 80s form.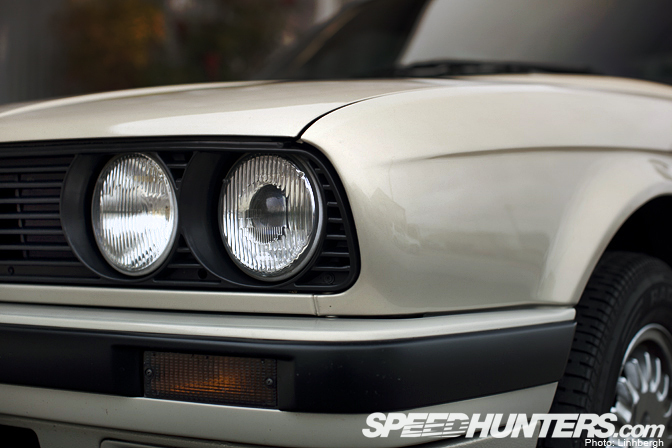 He's quite the BMW nut and already had a few mods before it went under my ownership. He replaced the stock headlamps with DDM Tuning slim 55w 5000k HIDs. Then replaced the North American headlight grills and bumper trim for some Euro spec ones. Smoked blinkers were also added.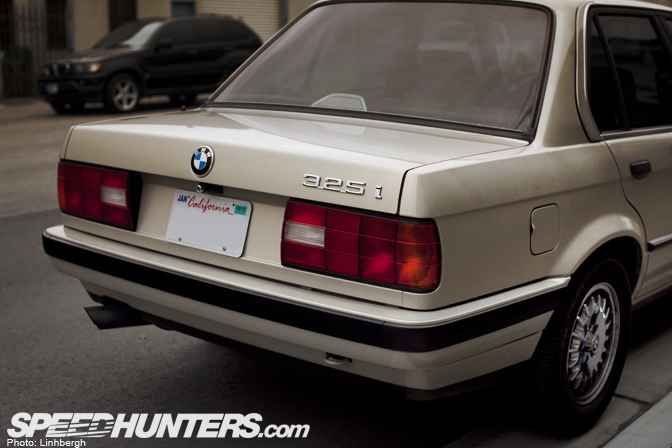 The Euro bumper trim helps clean up the car quite a lot.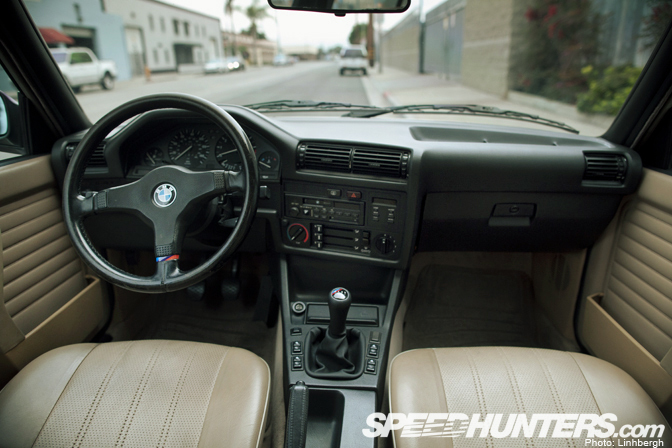 The interior was just as clean as the outside –if not cleaner! The stock steering wheel was replaced by an M Technic I wheel, which comes OEM in an E30 M3. The shift knob and boot was replaced by an illuminated M technic knob and boot combo. The beat up e-brake handle was replaced with one that came from an E32 735i.
An E30 M3 e-brake boot is on my list to-do list for the interior. The speakers need replacing as I've blown the ones that came with the car because of Will Roegge's sample Dubstep playlist. It couldn't take the bass.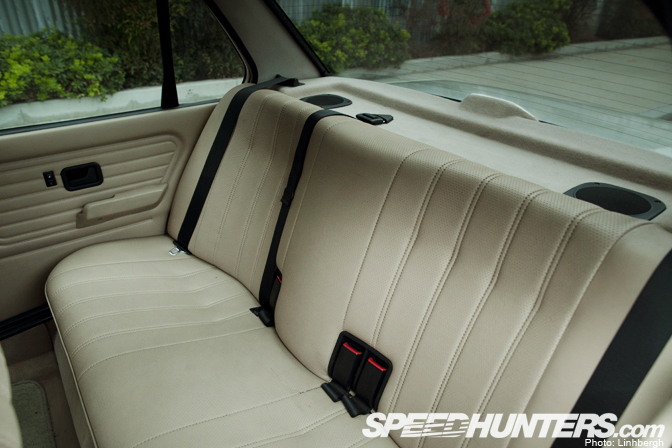 The back seats look like no body has ever sat in them since it left the factory floor in 1989. I love the seat belt buckle cubby holes as well as the middle seat belt clip at the top. Those little details clean up the back seats very well. 1980s German engineering at its finest.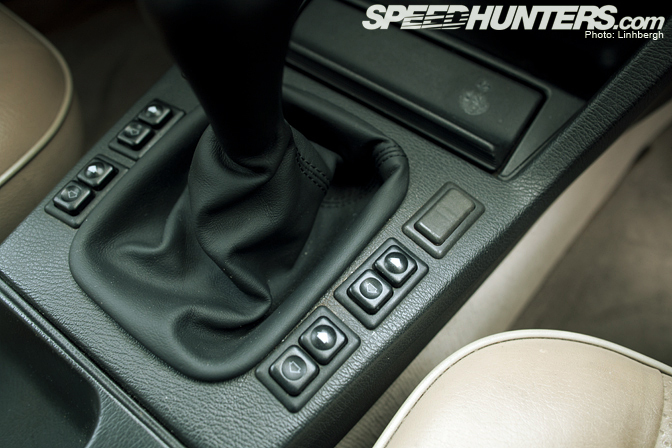 A look down at the gear shifter you'll see the power window toggles and one big button without any graphics. After reading the manual, you find out that it's a circuit breaker for the power windows! The engineers have really thought of everything. Just in case your windows short out while you're in a drive through getting a burger and fries, you can press that button. The breaker will reset and the windows will once again work! 
BMW could've put in power window motors that wouldn't short, but instead they opted for a circuit breaker! Oh those zany Germans.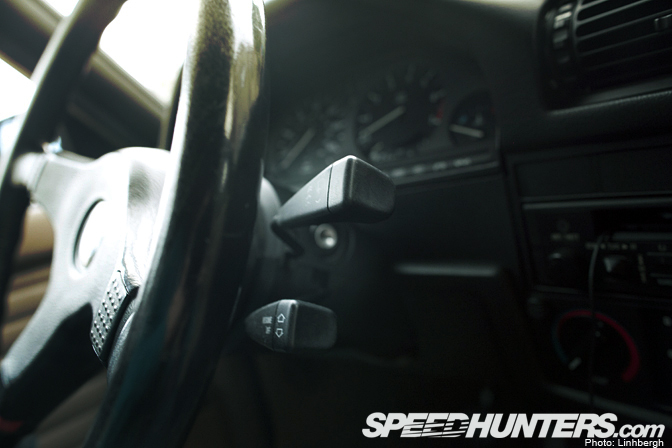 The over-engineering doesn't stop there. The ends of the windshield wiper, cruise control, and turn signal stalks feature a flat surface that curves in just slightly so you can flip things on and off with the touch of your finger. Your hand doesn't have to leave the steering wheel!
All these little details really makes me a appreciate a car where the car's designer takes every little thing into account. Those little things make driving the car a whole lot more enjoyable.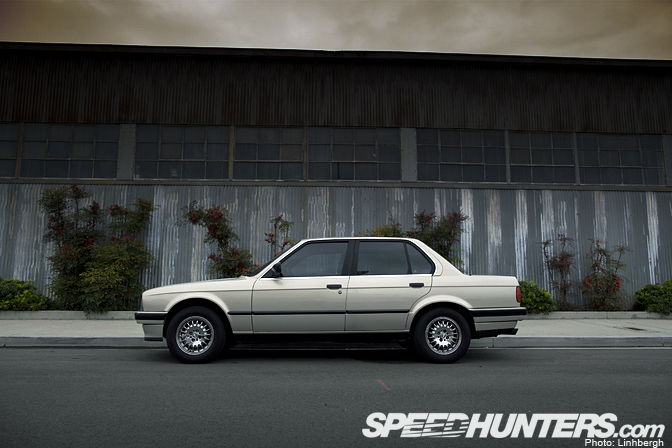 What are my plans for the car? Nothing too radical actually since this car is my daily. I'll save the more radical builds for another chassis….
First things first, new brake pads and rotors are needed, then tires on for the chrome bottlecaps as the wheels are currently wrapped in tires that are made from Lego bricks. New suspension is a few months down the line as well as wheels and stickier tires. Afterwards is any bit of chassis stiffening I can do. Again, nothing too radical.
In terms of power, the engine will stay as is for a while, the inline six with the chip is more than enough to have fun with. Though the addition to a header and exhaust system will add a few more horses and please the butt-dyno….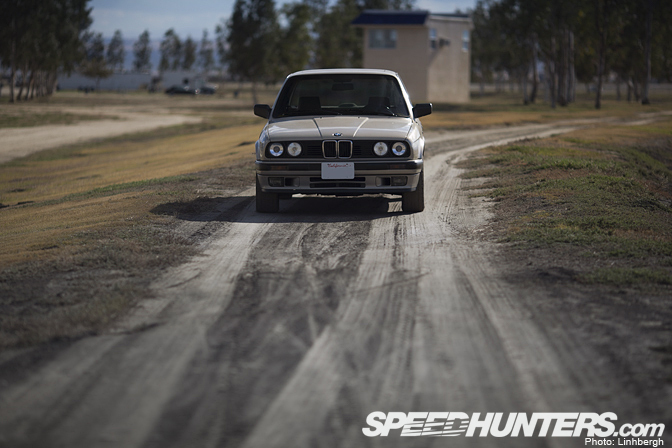 My Miata was a built as a daily driving hardpark-mobile. This E30 will be the antithesis of that.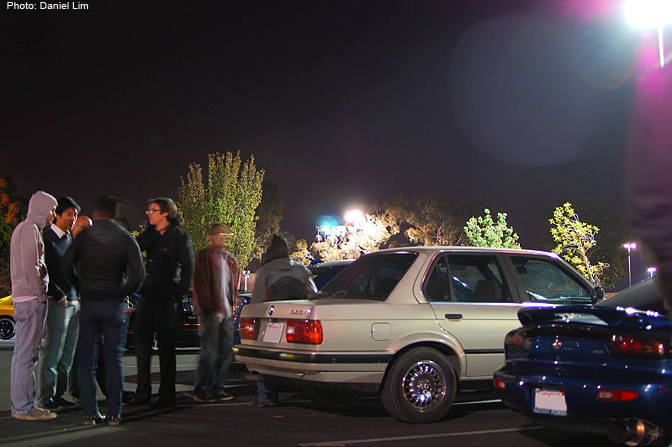 Let's not say that this car won't be doing any hard parking as it already has a few weeks ago at the weekly southern California Miata meet, KINOD.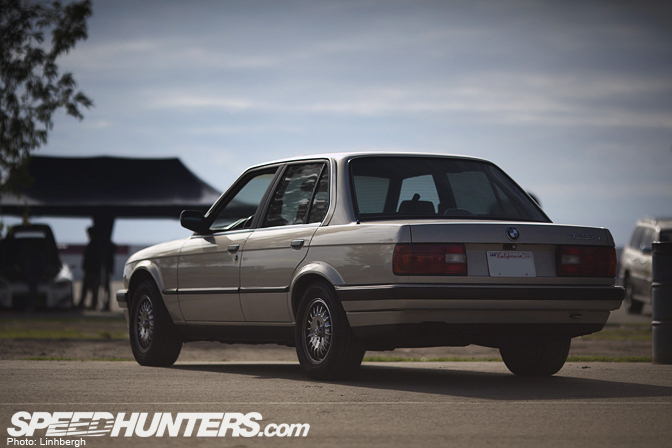 I love things super slammed with crazy wheels fit under the fenders, but being a Speedhunter has widened my automotive tastes. I've fallen in love with actually going fast. This E30 will be a marriage of form and function, but mostly function, as it will see many road trips, some track days, auto crosses, the drag strip and maybe even a standing mile event or two.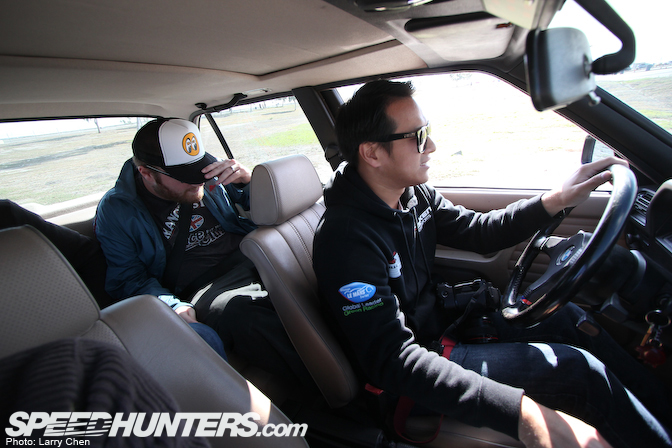 How many Speedhunters with photography gear can you fit into a little german 4-door? Three. Very comfortably. 
It's been a long time since I've been this excited about a car. I can't wait to work on it. I'm even more excited to actually do things with it.
Impromptu time attack competition at Willow Springs with fellow Speedhunters, Mike Garrett, Larry Chen, and Will Roegge and their respective cars anyone?
-Linhbergh