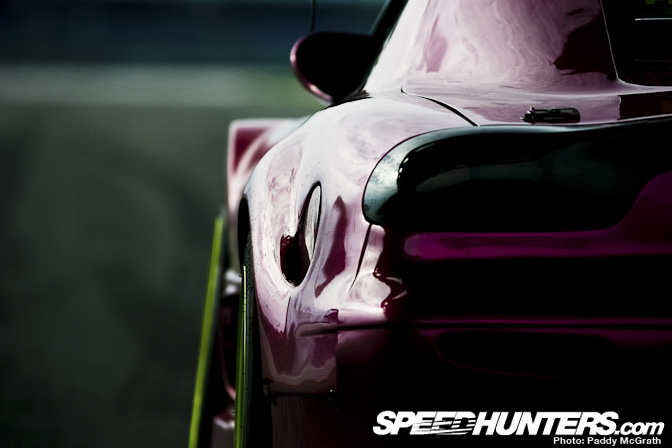 One of the most overlooked aspects of drifting is the drag race to the first corner. In some series this element is removed by use of a pace cone, but it is this Speedhunters opinion that the pace gone introduces more tactics and mind games to the sport. You just can't beat an all out, flat to the floor race to the first corner.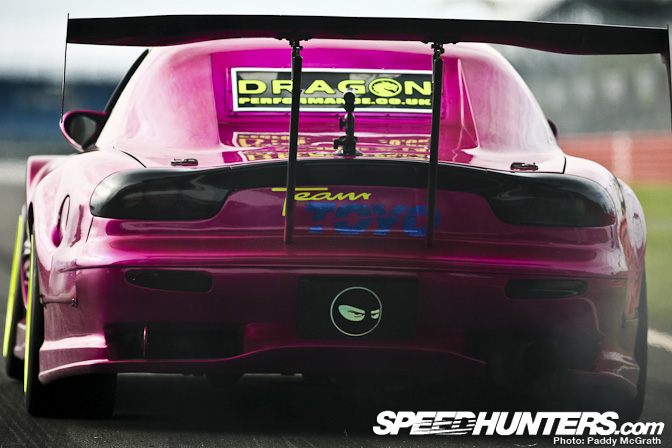 This particular battle was between Brad Hackers and Jon Calvert and took place at the JDM Allstars final at Silverstone.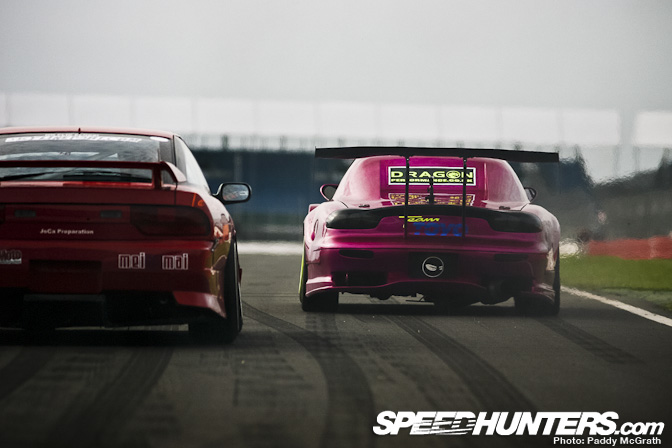 Away from the line and the 13B powered FD pulls away. Check out the heat haze from the exhaust and the fresh lines of rubber it's laying down.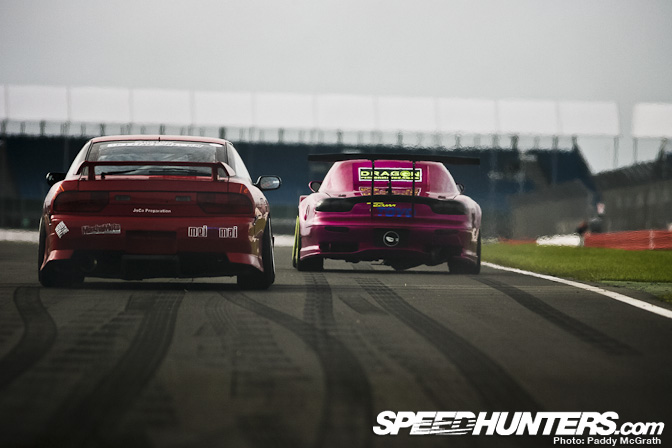 Still laying down rubber with Calvert losing some ground.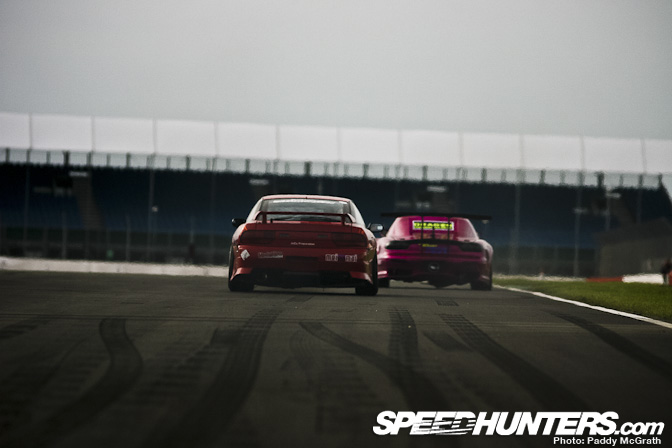 No more wheel spin, just 100% acceleration into Brooklands.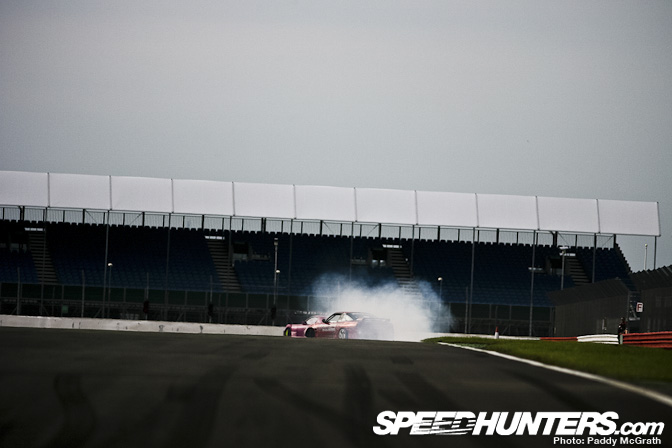 But this drag race doesn't end with a lift of the throttle and dab of the brakes. It end's with a handful of hydraulic handbrake.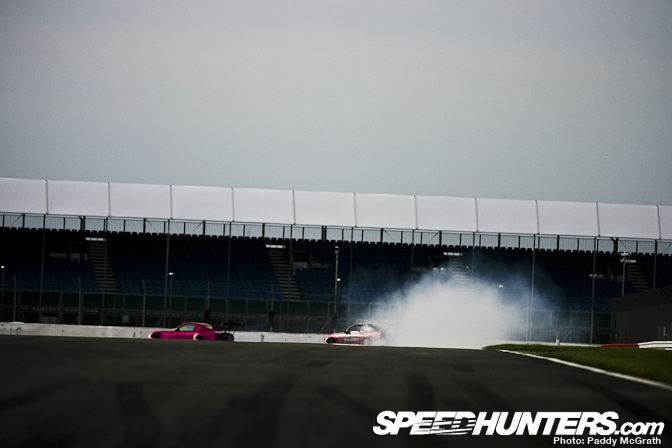 … just before disappearing out of sight and sending clouds of smoke above the horizon.
-
Paddy McGrath