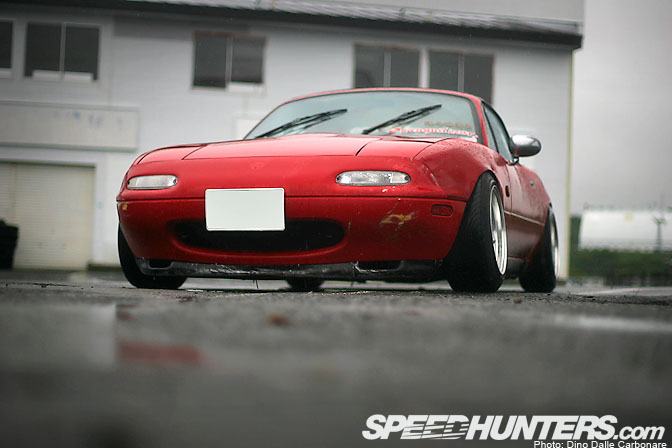 This week Dino brought us spotlights on a couple of NA-chassis Mazda Roadsters he found at the Roadster & Rotary meeting in Japan. One is the slightly beat up, yet cool looking street/drift machine pictured above.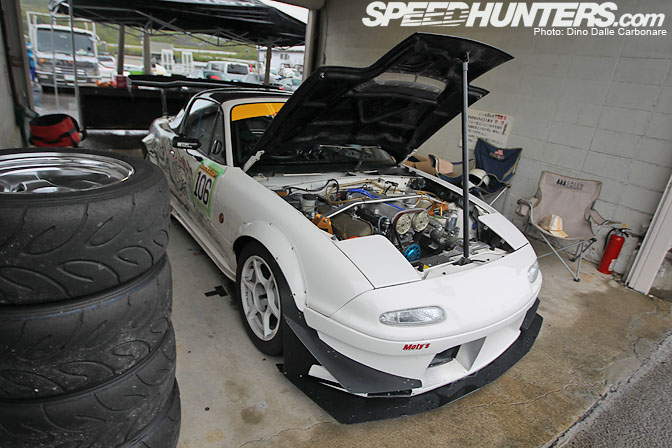 While the other is the race-tuned NA from Auto Garage K2.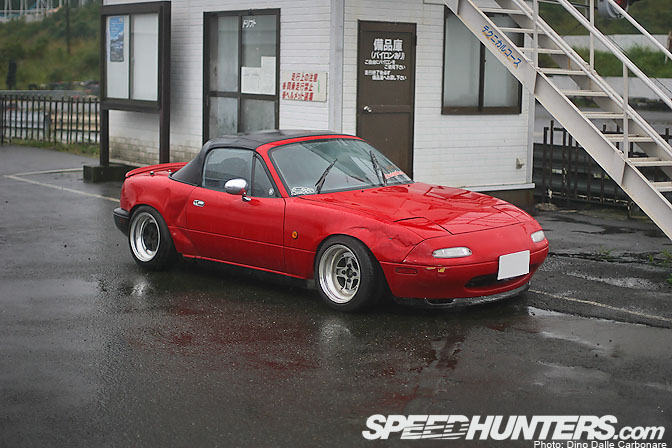 In my book any almost any Roadster is a good car, but which of these two do it for you?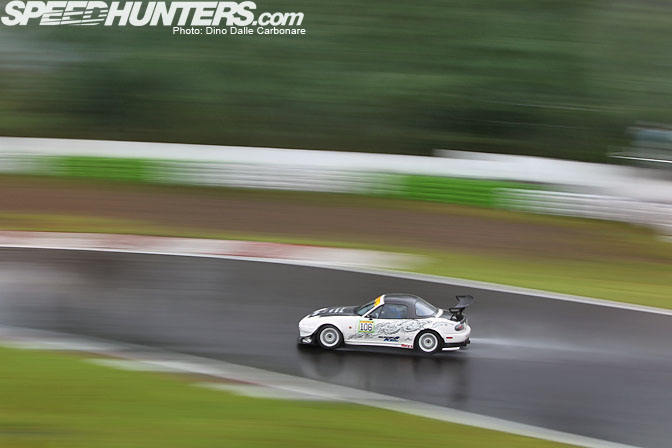 Let's hear it.
The race car or the battered drift car?