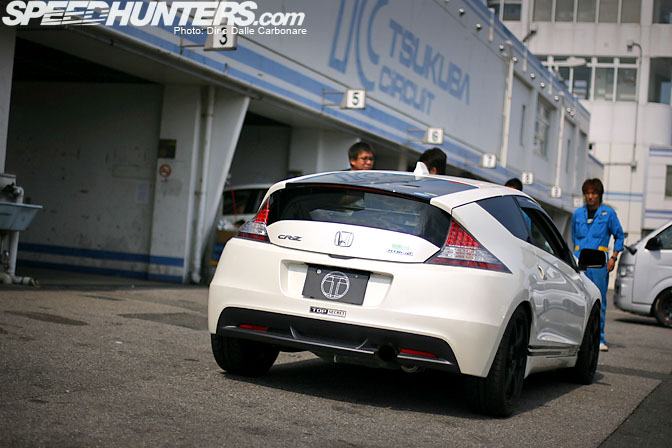 The little Honda CR-Z is definitely getting a lot of interest from tuners in Japan. On a recent visit to Tsukuba Circuit I stumbled upon a test session that Top Secret and HKS were having with their respective demo cars.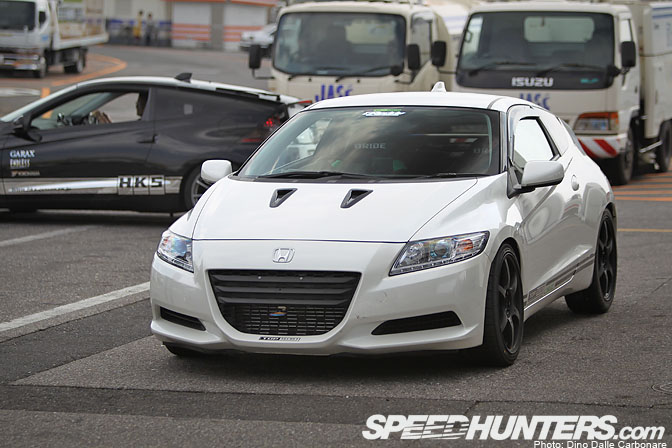 It looked like they were all pretty much done when I got close enough to take some pictures but I did manage to find out a little bit of information. Smoky from Top Secret has boosted the little hybrid 1.5L engine with a Trust TD04H turbocharger, which at a very mild 0.4 bar can help up power from 114 HP to 150 HP. The electric motor is still good for a 14 HP. Smoky wants to increase boost to 0.8 bar next to get more power, but stronger engine parts will be required. The exterior of the car is mostly stock except for a pair of R35 hood vents and a set of 18-inch matte black VR. G2s.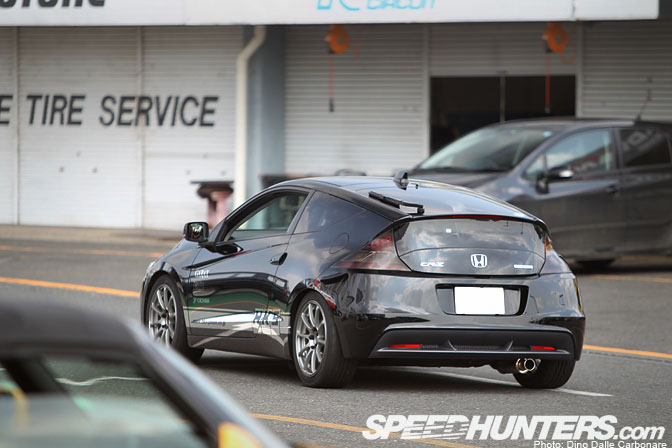 Taniguchi was at the wheel of the street-tuned HKS supercharged CR-Z which runs a milder tune than the main 300 + HP development car.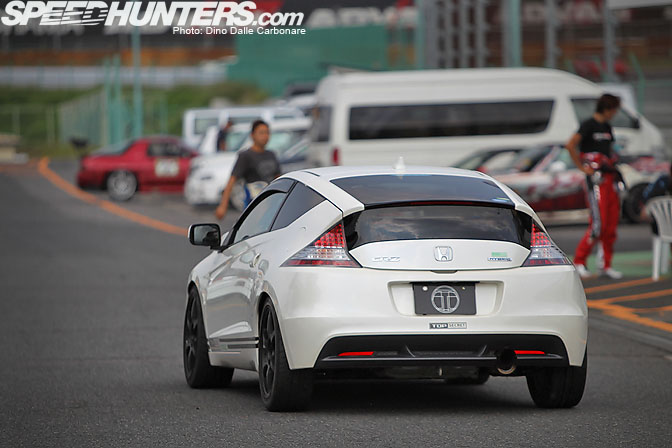 As soon as both companies are done with their development these are two cars I will definitely have to take a more in depth look into.
-Dino Dalle Carbonare