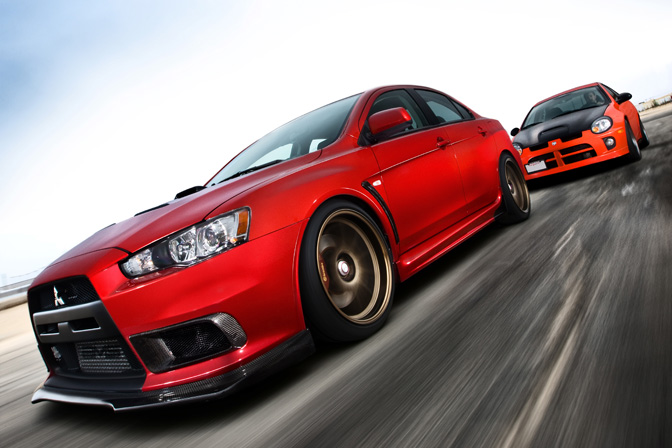 The November issue of Modified Mag is rather special and different from most of our issues as it is dedicated to our project cars. Too often our project cars are second to the feature cars, yet I always get emails asking about more information on the vehicles. This issue addresses that need as it outlines and showcases our entire fleet.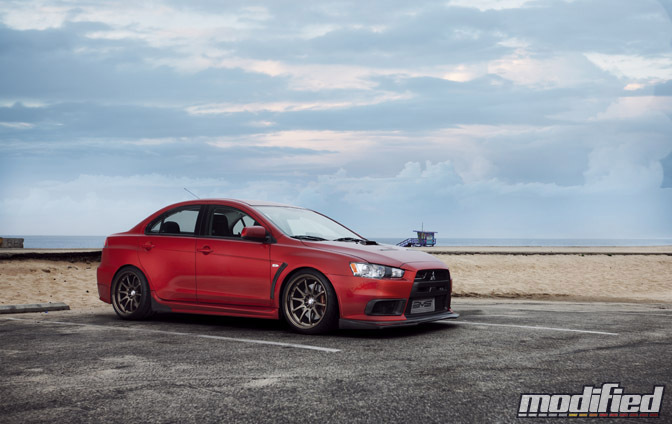 The progression of Mitsubishi's Lancer Evolution has come a long way and the latest iteration, the Evo X is quite possibly the best one. From the factory it is a stout and capable performer but with some minor modifications it unleashes the true potential of the car.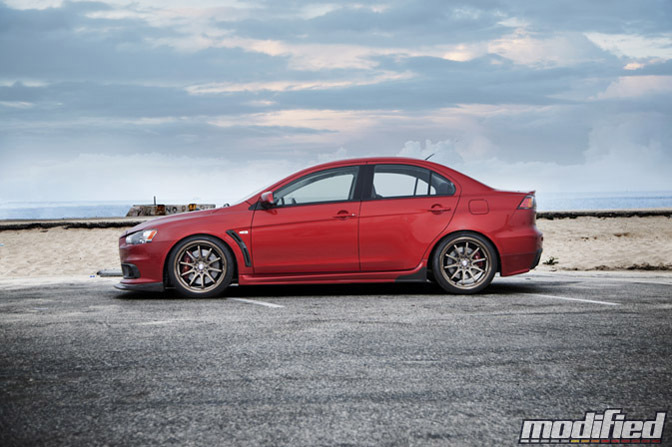 Our Evo X has been mildly modified with an AEM intake, Cobb Tuning hi-flow cat, Tomei Xpreme Ti exhaust, AMS intercooler and piping, and a custom tune by RRE which has netted a solid 340whp and 348ft-lbs of torque.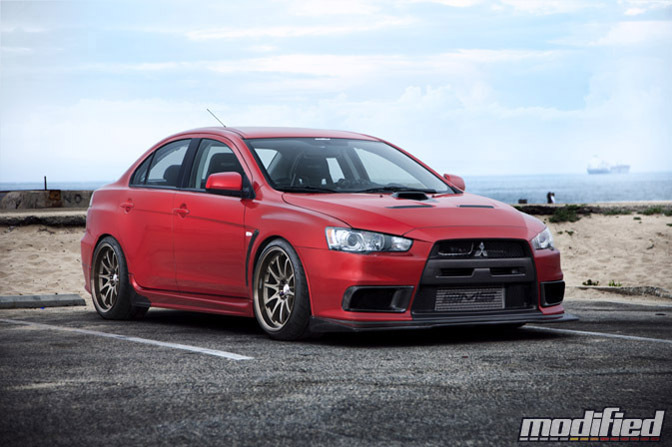 On the outside, we kept it simple with some 19×10.5 +12 Volk CE28N wheels & 275/35R19 Nitto NT05 tires and some carbon fiber additions from Rexpeed including a front lip spoiler, ducts and side spats.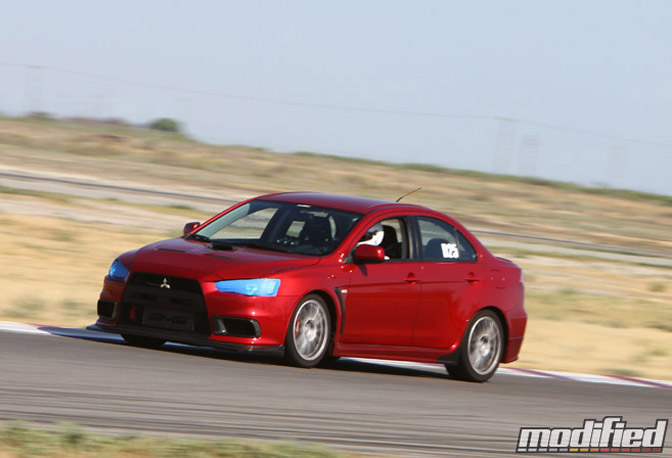 The suspension that makes the Evo such a grip monster on the track is built by Toda. We hit our home track, Buttonwillow, to see how much of an improvement the Fightex coilovers provide.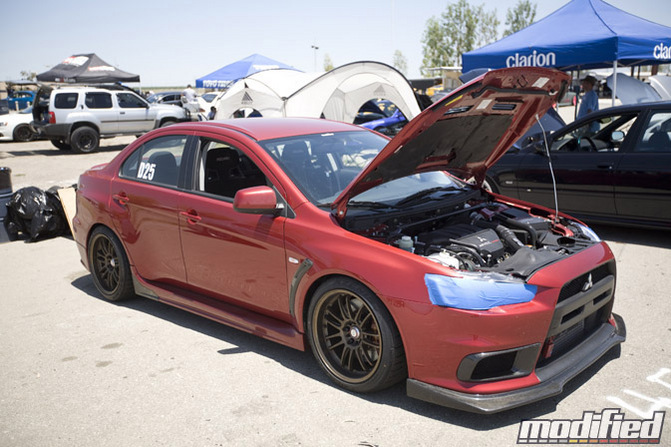 We slap on some properly sized wheels and tires for the track as the 19-inch wheels are just a tad too big. A set of Volk RE30 wheels (18×10.5 +25) with Falken's latest 615-K tires in 265/40R18 help us cut some pretty good lap times.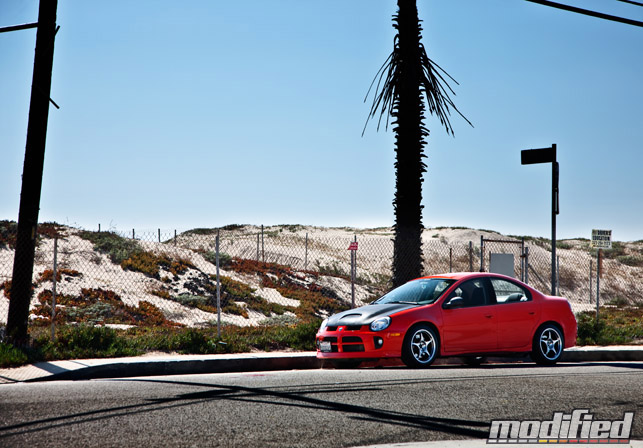 An old Sport Compact Car Magazine hand me down project car is their 2003 Dodge Neon SRT-4. Yes it's orange and yes it's obnoxious but we really do like the car.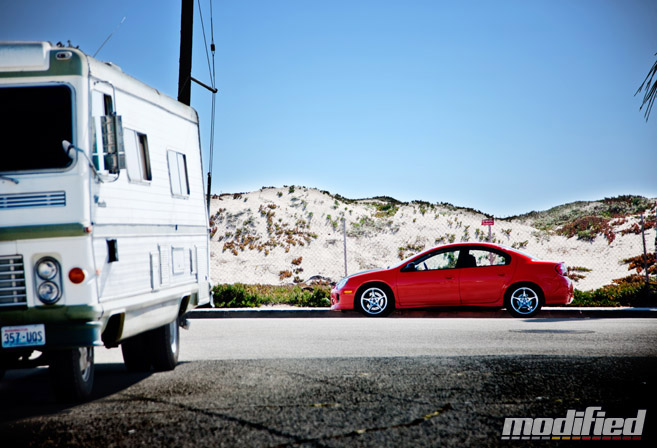 The SRT-4 represents American sport compact muscle and in terms of price vs performance, it ranks up there with most of the imports.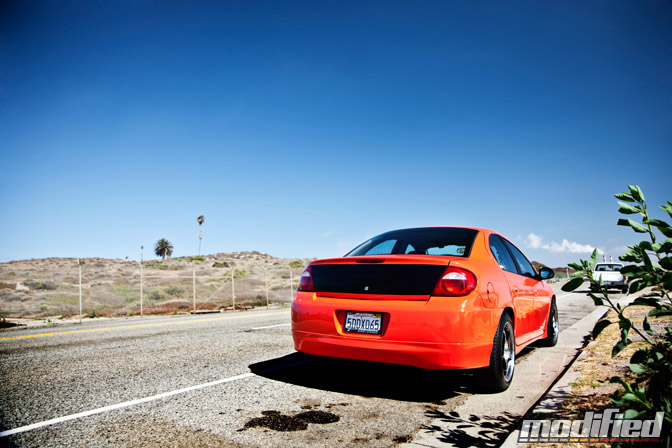 We've been slow to get this project really moving but the intent is to see what kind of power the stock block can handle with an upgraded turbo kit.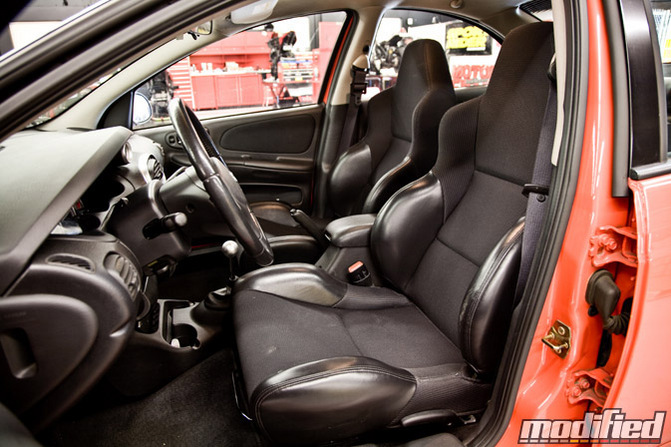 The inside will continue to remain stock but I must say that the seats in the SRT-4 are some of the better supporting stock units that I have sat in. I wish I could say the same thing about the shifter as it shifts like an American muscle car.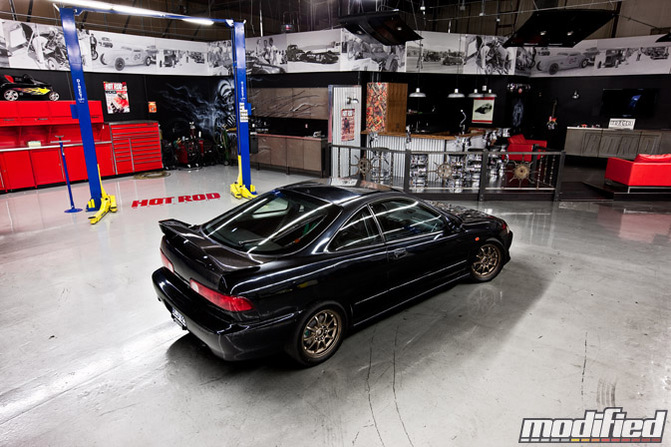 Our Integra project car continues to progress into a more track oriented vehicle.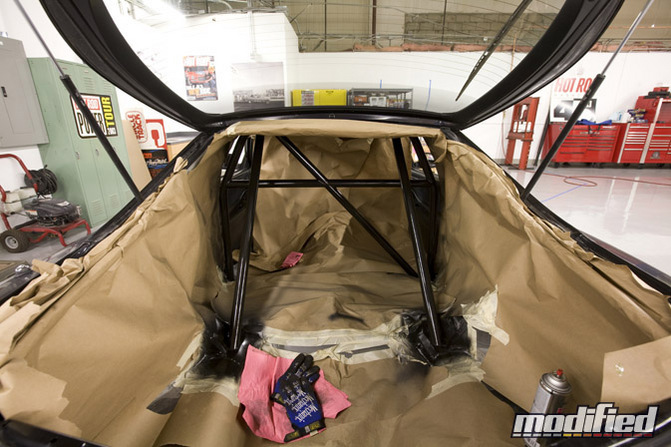 It just recently received a roll bar install and a rattle can paint job by yours truly.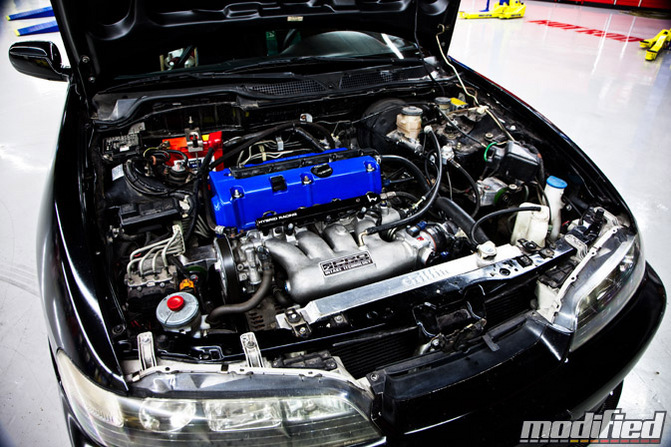 The engine is a K20A that is relatively stock with minor bolt-ons, but it matches the lightweight DC2 chassis incredibly well making the Integra a rather fierce competitor on the track.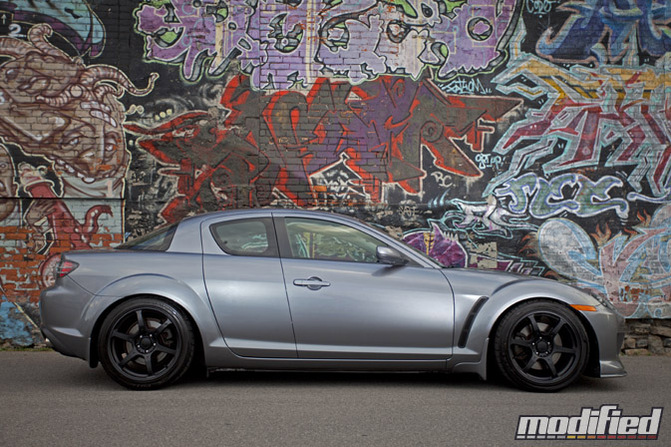 One of our newest project cars is a 2005 Mazda RX8 with the intent on being built to Solo 2 racing spec.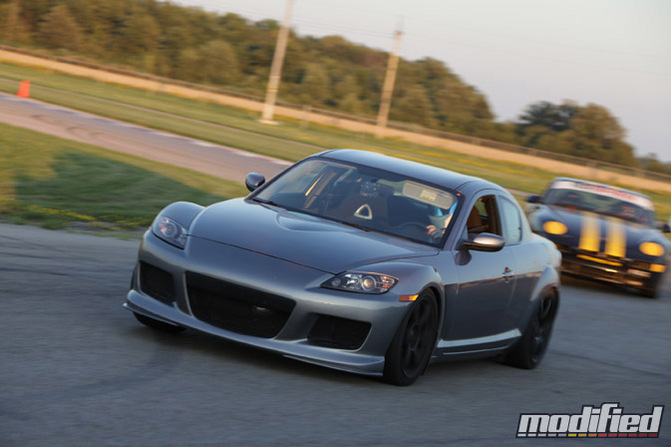 It has already received some suspension and footwork, which have reduced lap times significantly. Some power adders are in the works in hopes of getting the Renesis rotary to churn out some more much needed power.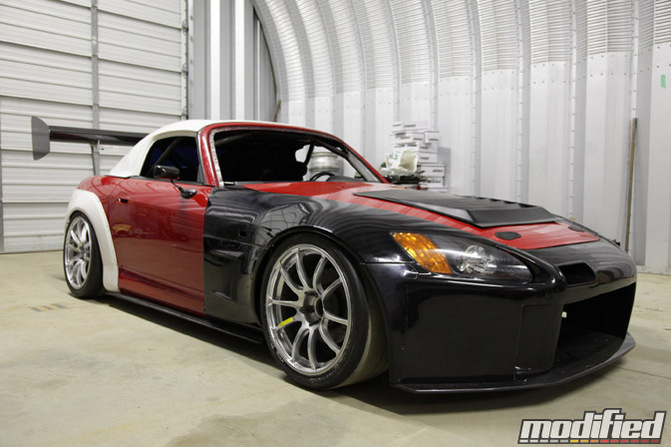 Our S2000 project car is by far the most extreme build out of all the cars. It is being assembled to compete in the unlimited RWD time attack class with little to no expense spared.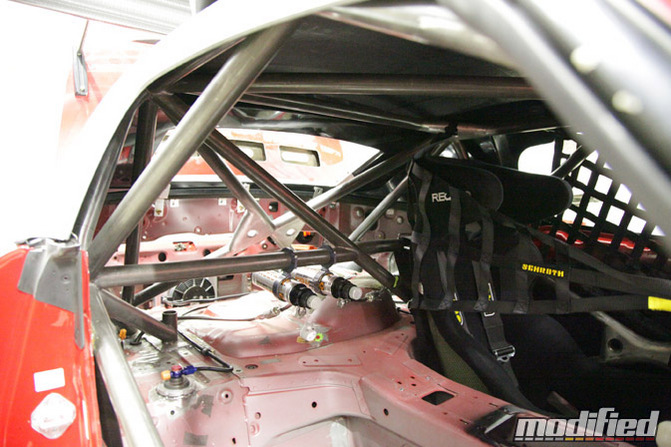 Doing things the right way may be more costly and time consuming at first but in the long run it pays off.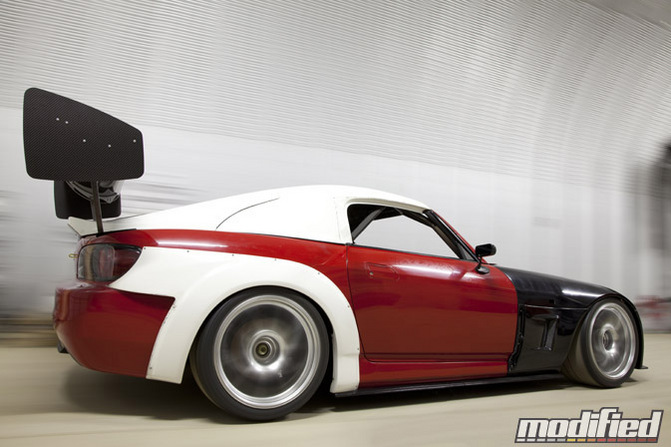 It's still a ways away from being finished so if you haven't been following the build, now is your chance to catch up on it and watch it all come together.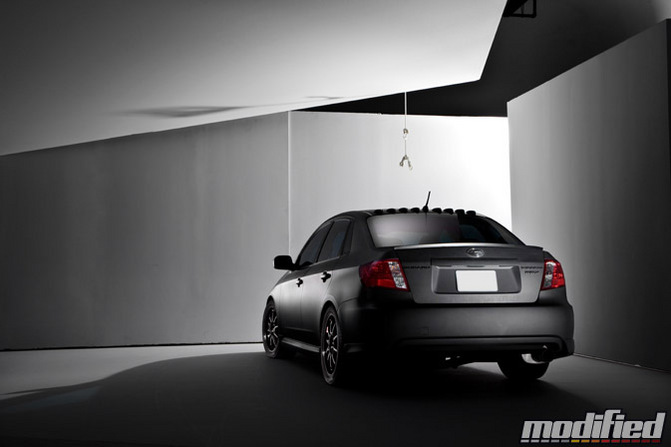 Last but not least, our 2008 Subaru WRX is the workhorse of our fleet. It is the guinea pig for all the parts we test and hauls tires and gear around all the time.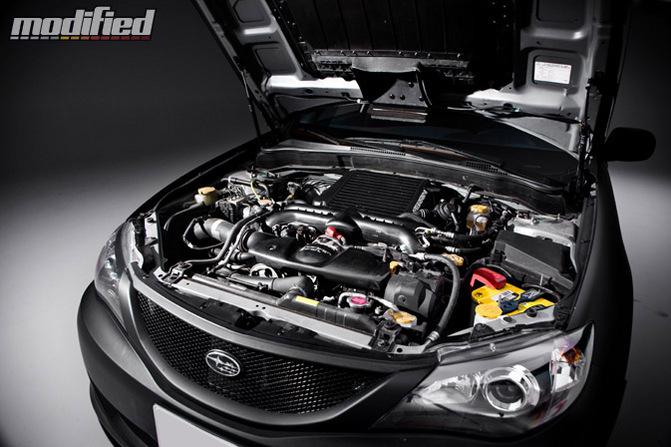 It has been lightly modified in the engine department with a K&N intake, Cobb Tuning downpipe and Subaru SPT exhaust. With a Cobb Tuning reflash it makes 265whp and 300ft-lbs of torque.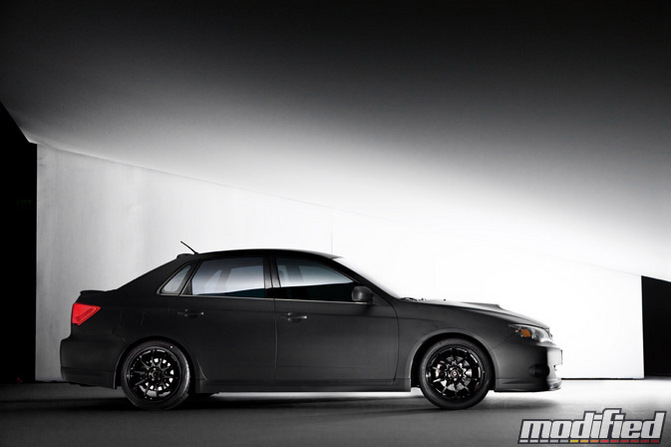 You're probably wondering about the paint job. It's a flat black color, not a vinyl wrap like most people think.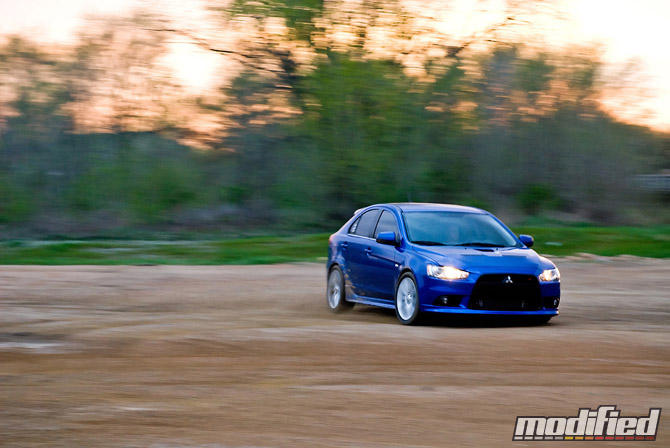 We also just added Ryan Gates' Mitsubishi Ralliart Sportback to our project car lineup. For those of you who don't know Ryan, he races a championship winning EVO X in the Redline Time Attack series and this is his daily driver.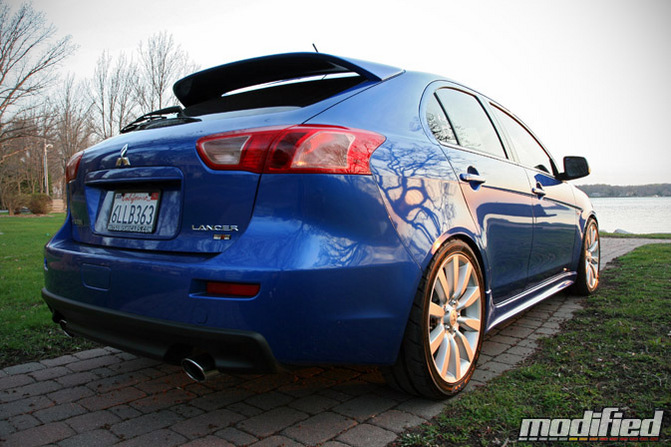 With some very simple mods, like Tein lowering springs and Kics spacers, his Sportback looks a million times better than it did stock. We'll be following along as he builds it into his ideal street car.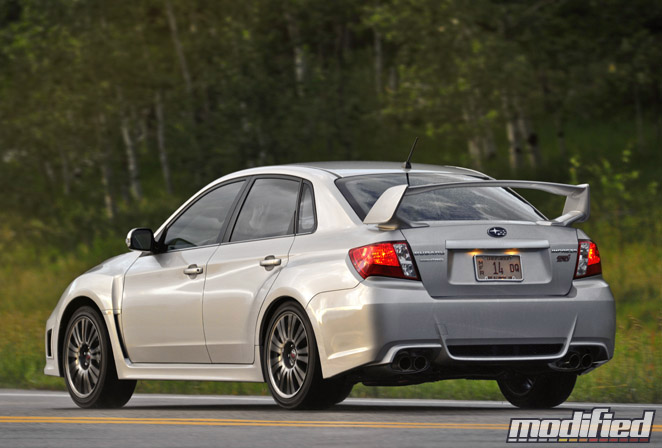 The STI sedan is back and we have a full review of it. Subaru has done a great job bringing back the soul of the STI in the 2010 model year that it so desperately lacked in the previous hatchback variation.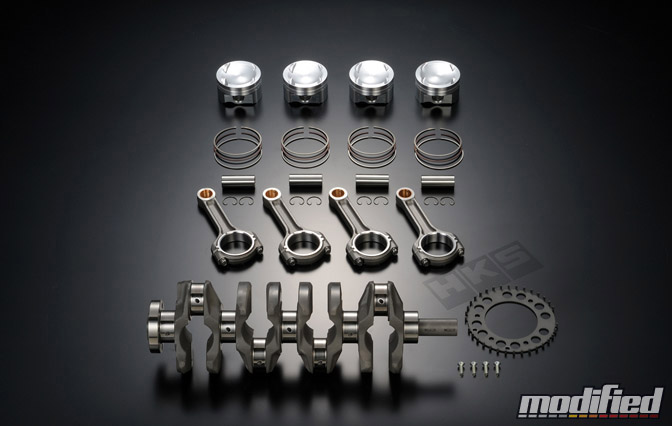 If you are in the market for some engine internals then our buyers guide will be sure to get you up to speed on the newest, latest and greatest pistons, camshafts and so on.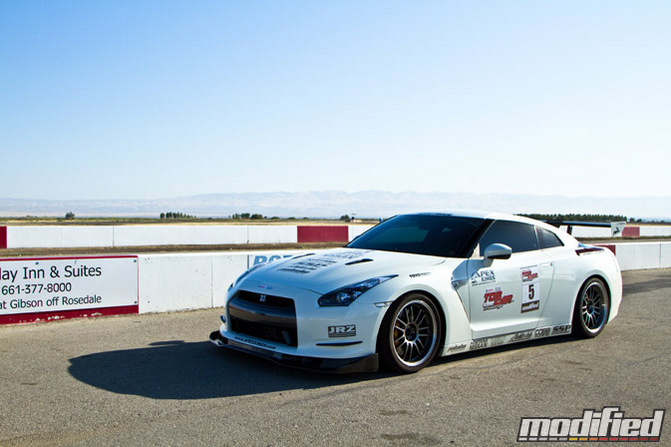 Our Castrol Syntec Top Car Challenge is in full effect (read all about it at www.SyntecTopCar.com) and we announce our entry, a 2008 Nissan GTR owned by Darin Ferraro.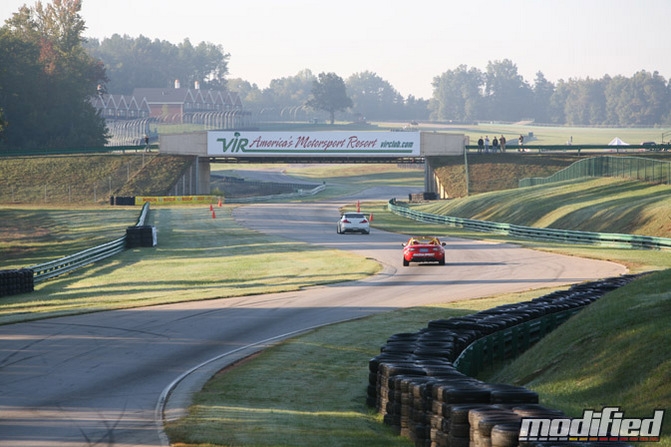 Ever wondered what some of North America's best race tracks are? We launch a new section in the magazine called Track Review where each and every month we showcase a different track and explain the details about it.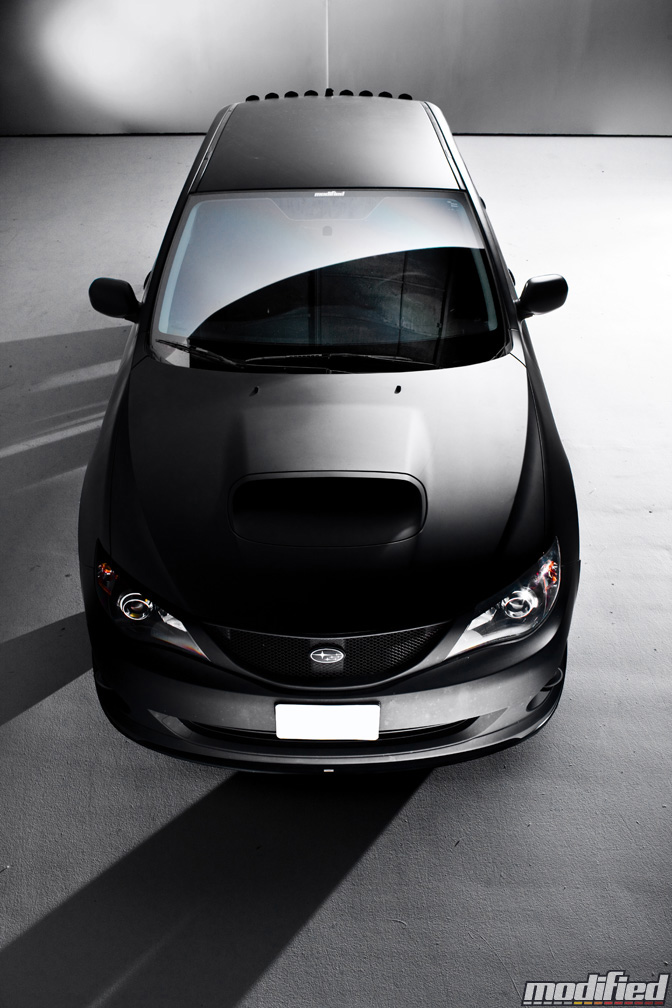 Be sure not to miss out on what our entire staff agrees is one of the better issues we have put out and go pick up Modified on news stands now. I know many of you have asked how to obtain magazines outside of North America and you can order a subscription online from here. I should also mention that most of the stories from previous months are up on our site, www.modified.com, free of charge of course!
- Peter Tarach