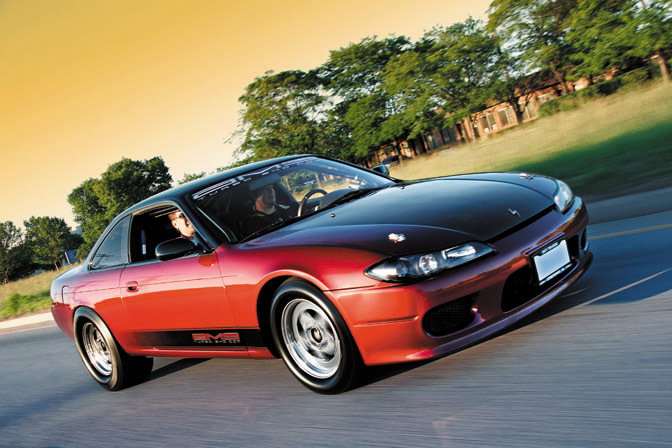 In a sea of drift S-chassis Nissans it's not only uncommon to find a drag-prepped 240SX but one that runs 9-seconds and drives on the street is all but non-existent. Truth be told, this car may not actually see the streets anymore since its feature in Modified Mag in 2007. But to this day it still stands out as one of the wildest drag-setup street cars I have ever encountered.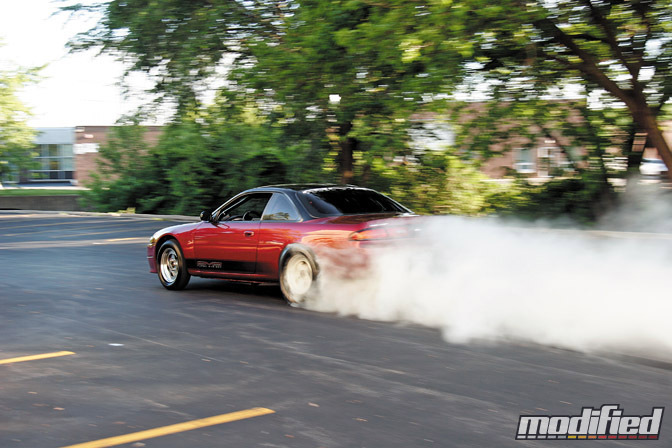 Lighting up the massive 28×11.5 15-inch Hoosier slicks is done with relative ease with the TSI automatic race transmission and PTC high stall racing torque converter. That's right this car runs a custom race built automatic transmission which helps it lay down consistent low 9-sec passes at over 157mph.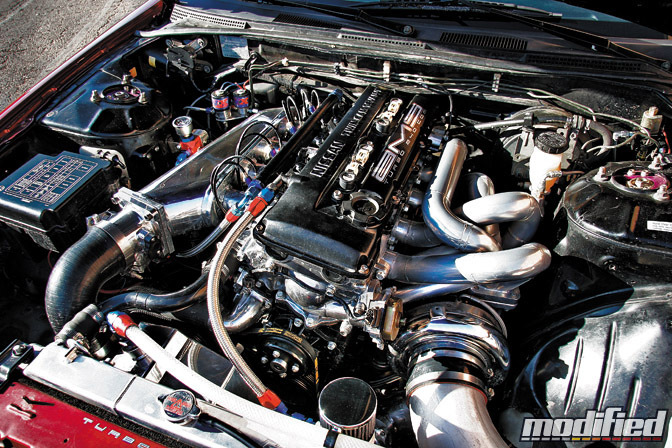 The man behind this creation, Ivan Phipps (who works at AMS Performance), spared nothing when building the heart of his drag machine. What you see here is a fully built KA24DE engine with a custom turbo kit housing a massive Garrett GT42R turbo.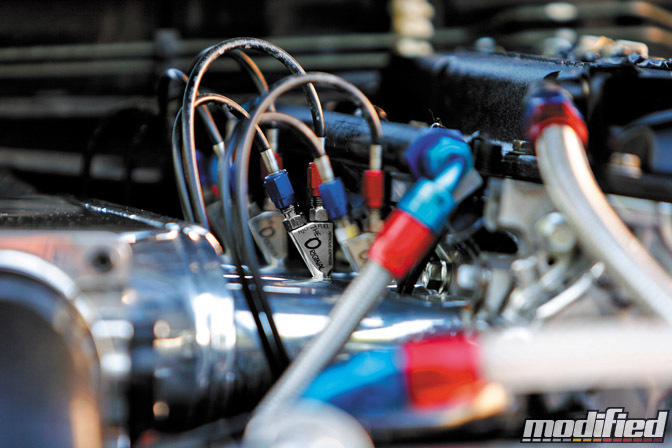 As if the turbo couldn't supply enough go-fast energy, a Nitrous Express kit is plumbed into the intake manifold to provide even more power on demand.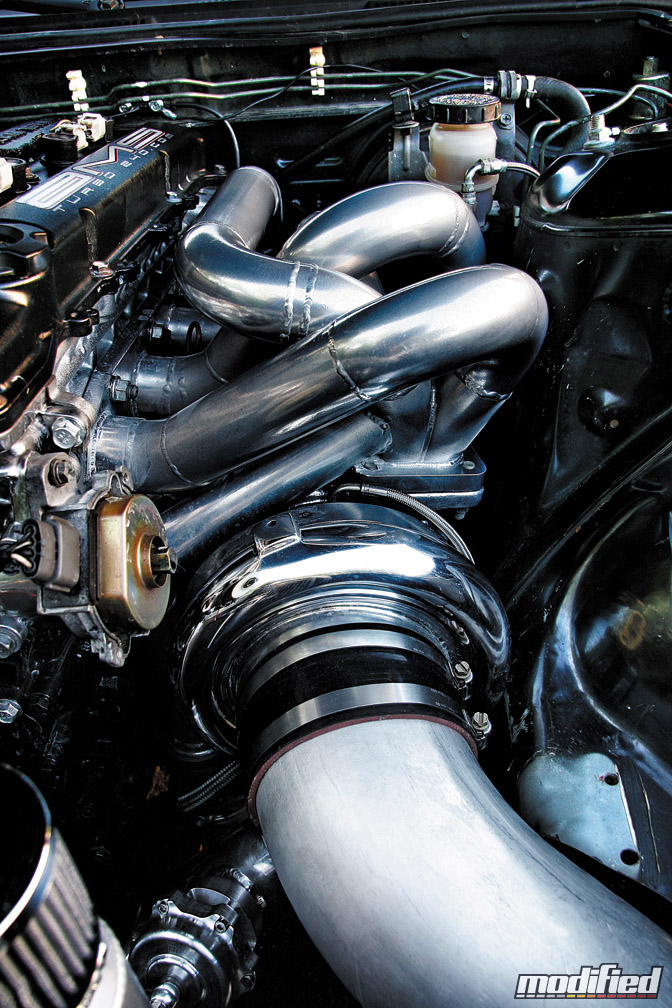 Comprehending how big the turbo is compared to the engine isn't easily done in photos. When one sees the engine bay in person is when they truly appreciate the size of the snail and that it fit in such a confined area.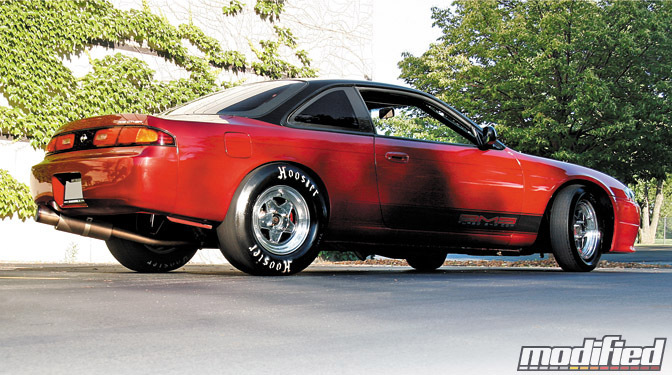 Other than the Bogart wheels, slicks and the S15 front end conversion this 240 is rather tame looking on the outside. Can you imagine a set of street wheels and tires on this car? Total sleeper!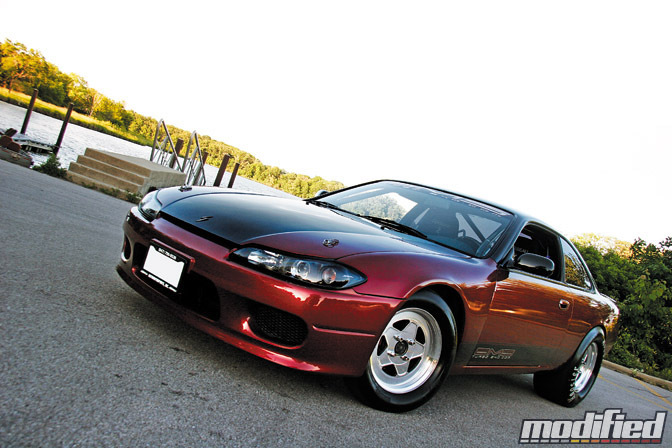 You can't help but admire this 240SX for what it is, a true street driven 9-second drag car. It's very reminiscent of a 70s muscle car with its stance and no frills body lines. I hope Ivan can chime in and tell us all where this car is three years on and whether it still lurks the streets of Chicago.
- Peter Tarach