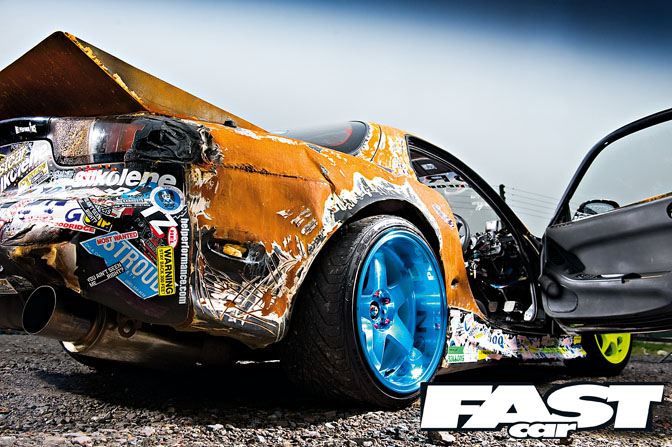 The folk over at Fast Car Magazine just sent us some images of this eyebrow-raising RX-7 built by Dragon Performance. Ross Juniper, the owner of Dragon Performance, originally purchased this RX-7 with the intention to tear it down for spares. But a twitchy right foot instead saw it turned into a drift weapon.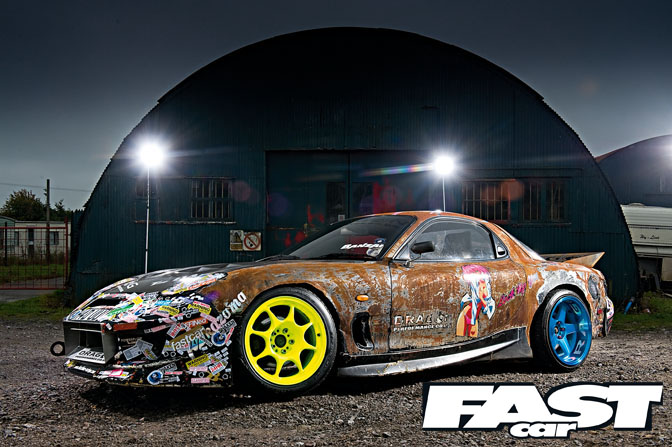 Dragon Performance is a UK-based rotary tuner and are most famous for their matte black RX-7 which ran 9.1sec @ 158mph. For this FD they've used a 13B twin rotor with a Turbonetics T62 turbo.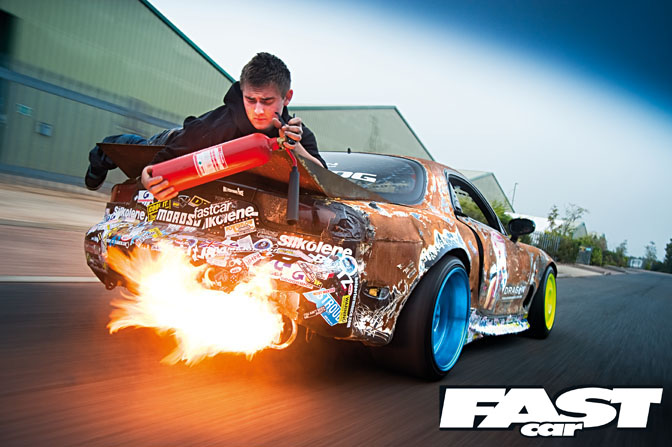 Not long after the rebuild had been completed, the FD suffered a nasty crash at the twisty Castle Combe Circuit. The RX-7 was left with a deep gash along the rear arch, leaving Ross with a very second hand looking drift car…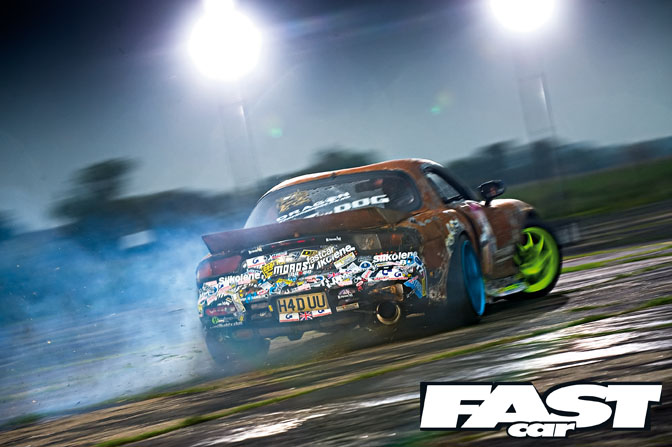 … and while attending the Run to the Sun event in Newquay, fate introduced Ross to the infamous 'rat look' styling craze and the rest as they say is history. Beneath the stickers and rust is an RE-Amemiya carbon bonnet, Abflug front bar, Veilside skirts and plenty of drift damage.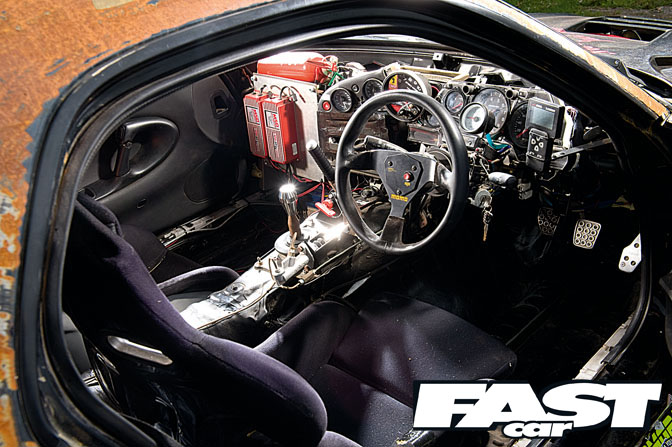 With no dashboard this certainly isn't the tidiest of interiors, but at least it's functional with Bride seats, Sabelt harness, hydraulic handbrake and extinguisher.
To find out more about this 'RatX-7', be sure to check out Fast Car Magazine #297.
Words by Fast Car Magazine
Photos by Jamie Lipman