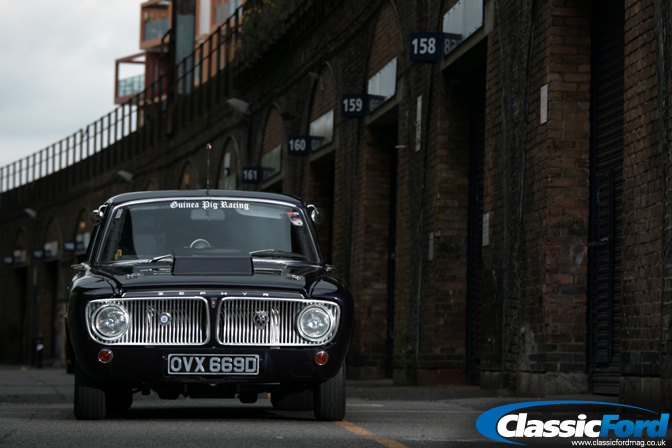 Drag cars come in all shapes and sizes, but even for classic Ford enthusiasts, a 1964 Zephyr is not your usual choice of quarter-mile weapon. "You can go anywhere and not see another. It's different" reckons the car's owner and builder, George Babikan. "Most people don't even know what it is."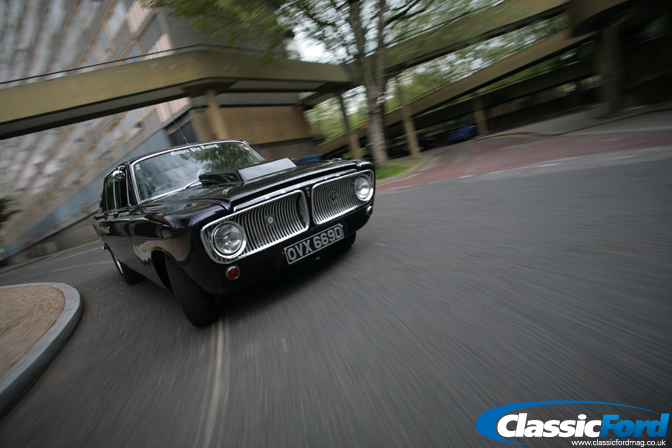 The Zephyr's run a best ET of 9.85 mph @ 142 mph on gas, which is incredible for such a heavy old Brit Ford. "I want to run faster, says George. "Many years ago when I was running 13s, I said when I run 11s I'll stop. Then it was 10s, now it's nines and my wife's given up asking."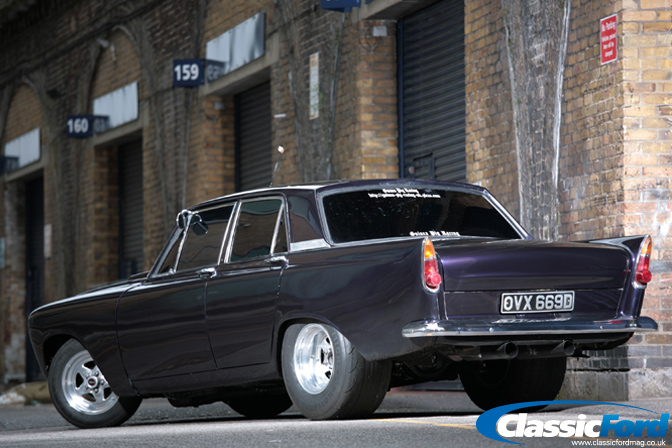 The purple violet shade is a recent change. George made the move to violet from the previous mid-blue, to 'hide' it in the pits at the drag strip, as the Zephyr was becoming too well-known.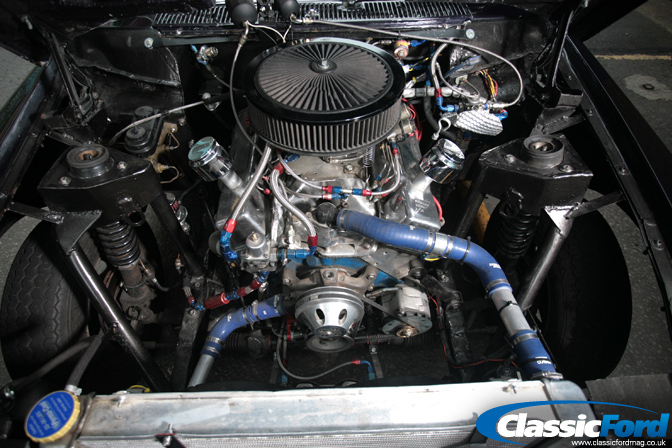 Powering the Zephyr to that 9-second quarter is a 408 cu.in small-block Chevy, with Sportsman fogger Nitrous system. George abandoned Ford power because more tuning parts were available for the Chevy. Backing it up is a TH400 trans and Ford 9 inch rear. Power is around 620 hp on the gas.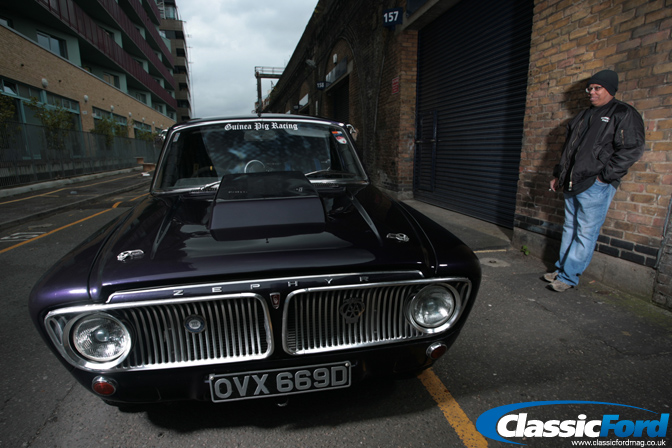 The whole car was built outside in a car park next to the block of flats where George lives in central London – even the spray job! It's bad enough working on the street, but on the end of a 300-foot extension cable in a public car park outside your flat?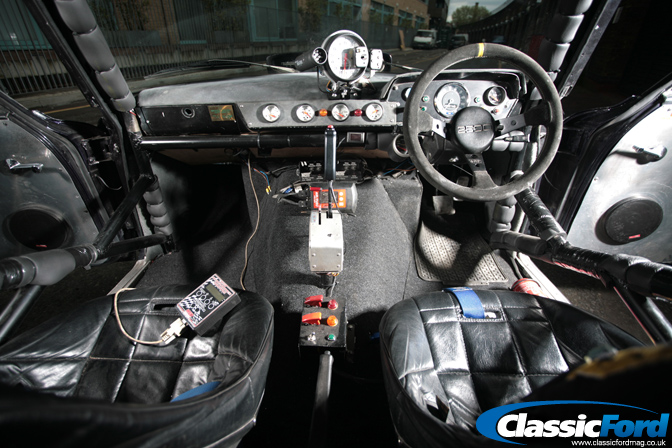 There's not much of the standard Ford interior left – though unlike most dedicated drag cars, this one still has a carpet of sorts.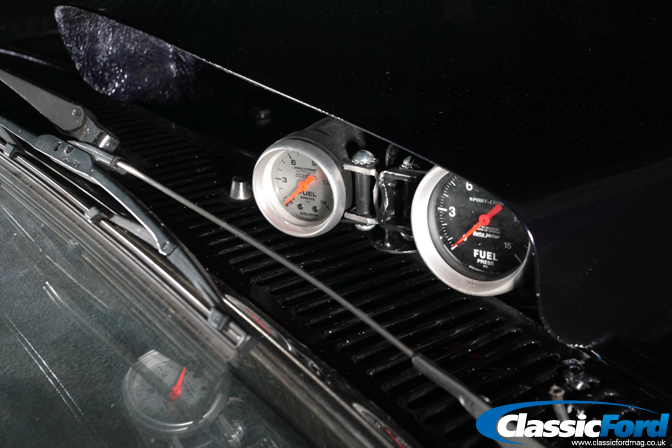 Neat details abound, like the externally-mounted fuel pressure gauges – shielded from the London rain by the hood scoop.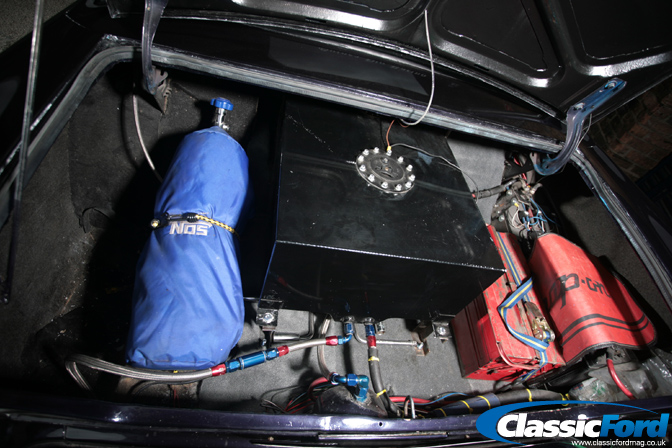 The boot's filled with the massive 16-gallon fuel cell, Nitrous bottle, battery, and George's toolbox.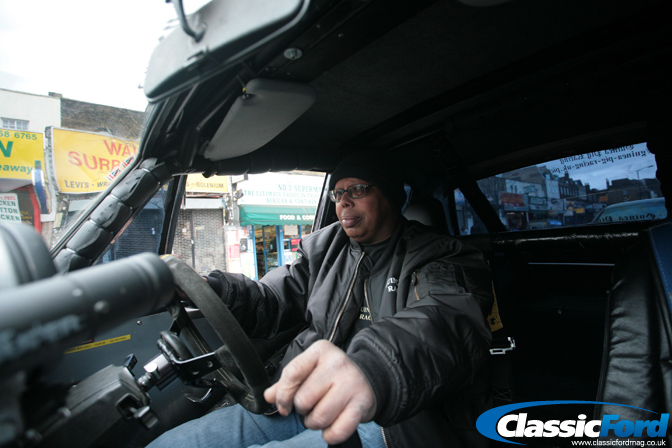 With twin turbos or a procharger next on the list (one of the reasons why the engine got moved back recently), George will still drive to the strip, the shops or just home at the end of the day.
The full feature appears in the November 2010 issue of Classic Ford. www.classicfordmag.co.uk
 
Photos by Bryn Musselwhite
- Simon Woolley