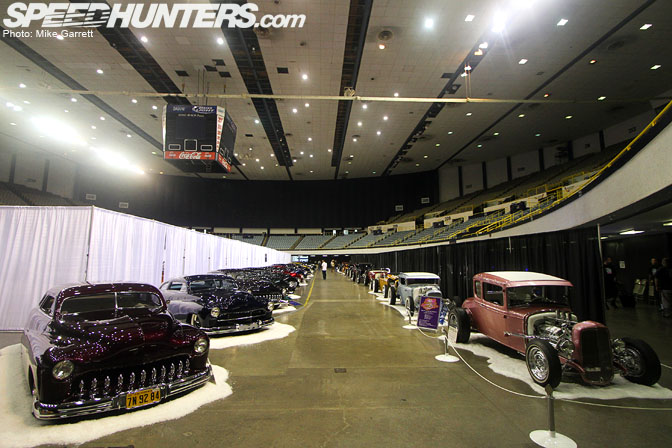 I'm about to head out to grab some photos of the latest progress on the RTR-X, but before leaving I want to post another quick batch of photos from the Long Beach Motorama.
As you can probably tell by now, this was not an event to be missed, even by those with only a passing interest in customs and hot rods.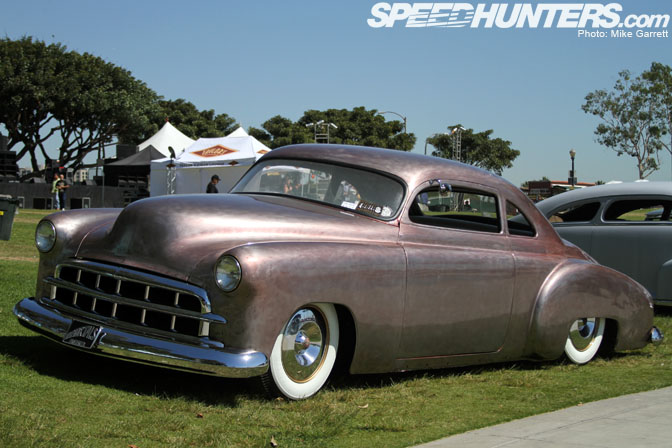 What do you guys think of glossed over bare metal look? I wonder what this would like on a more modern car?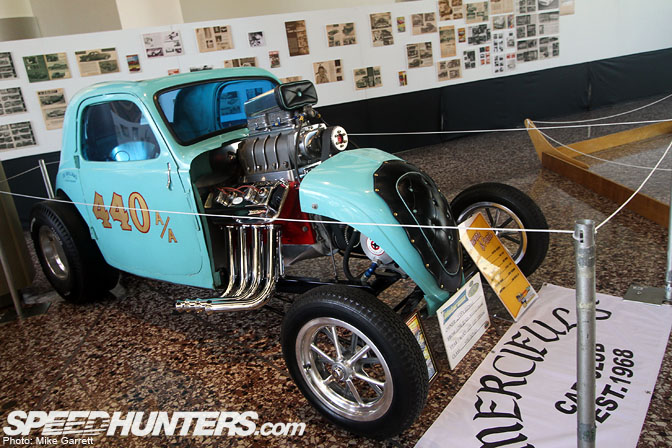 Race cars weren't the featured vehicles of this event, but there were still a few out there like this altered '57 Fiat.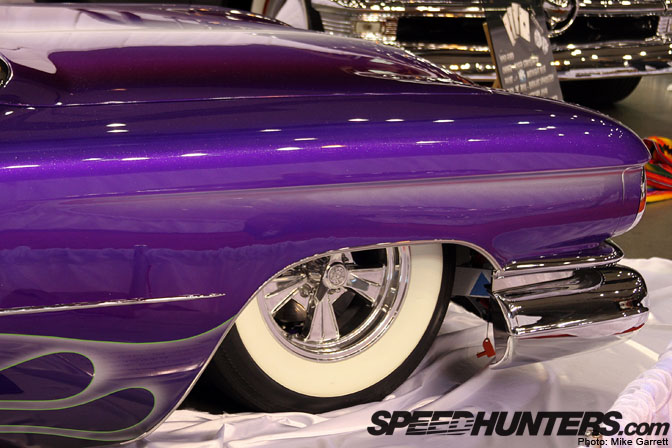 Another view of the Aussie Caddy and its paint work provided by the legendary Gene Winfield.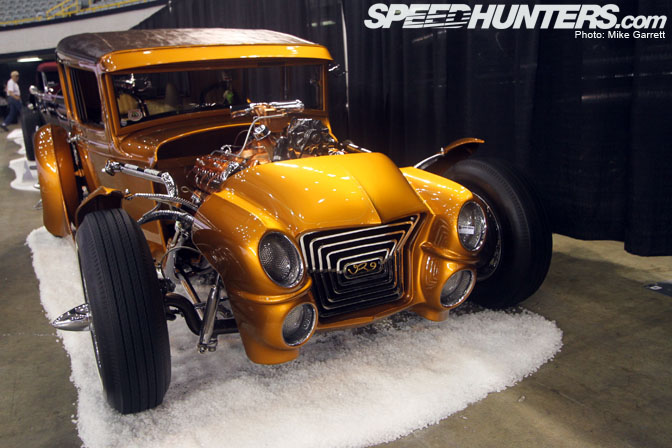 I knew this  crazy looking '30 Ford rod looked familiar when I walked by. In fact, I'd seen it in an old issue of Japan's "Custom Car" magazine.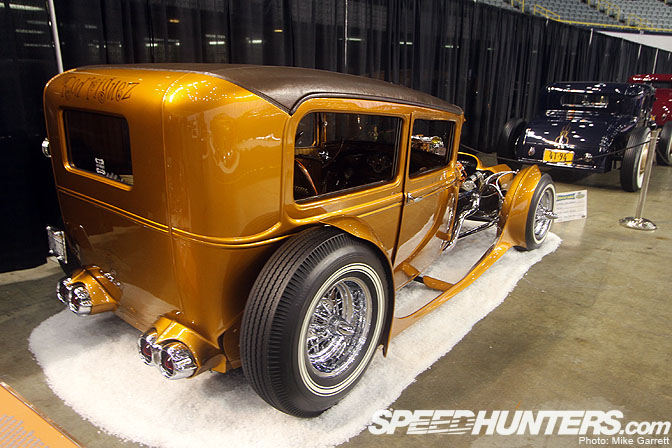 Known as "Rodriguez", the car was built by one of Japan's most well known rod shops, Paradise Road. Rodriguez now calls Southern California home in the hands of its new owner.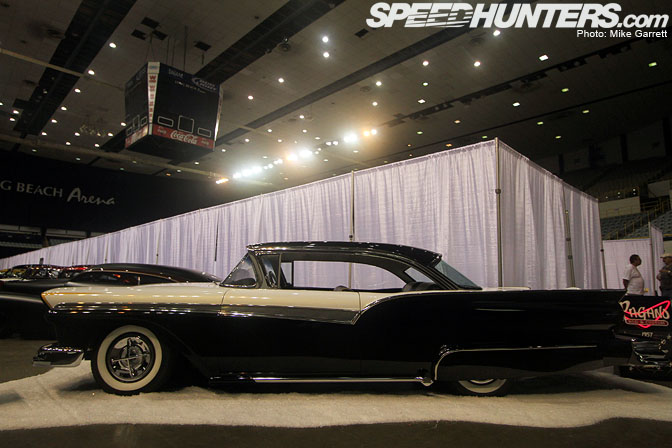 Great example of a the mild style with this two-tone Ford.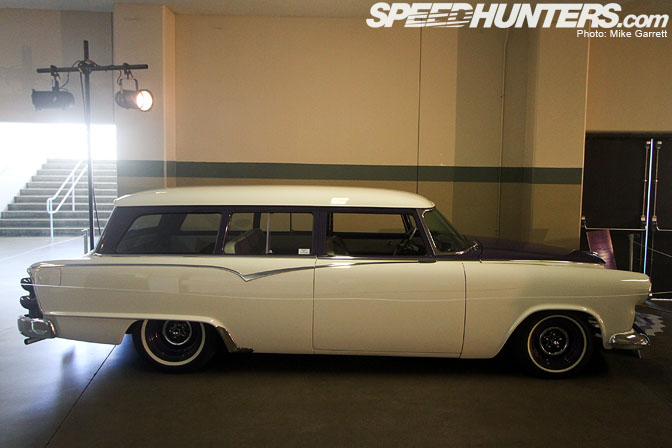 Fact: you can never go wrong with a cool old station wagon. I really love the understated interior of this '55 Dodge Sierra.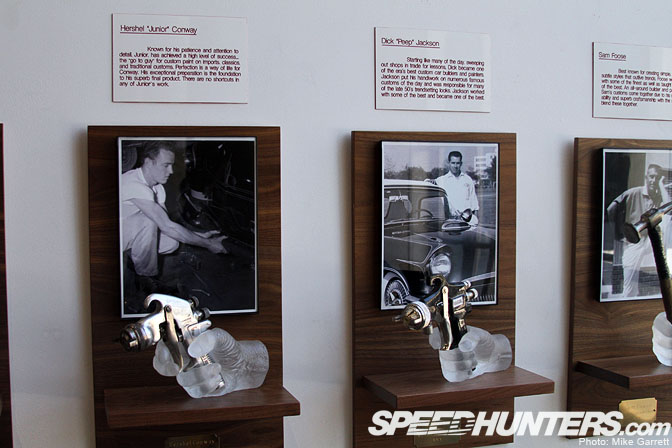 Another cool display was the "Wall of Legends" dedicated to the pioneers of the kustom world. Names like Watson, Winfield, Barris, and Jefferies.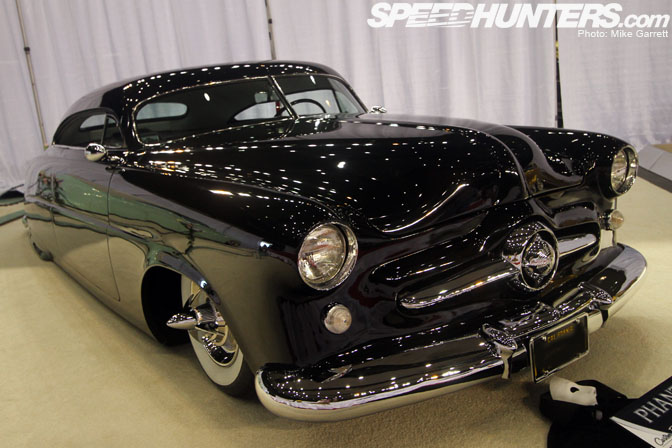 Something you don't see too often – a customized '48 Hudson. Under all that stylized body work is a modern GM LS3 engine.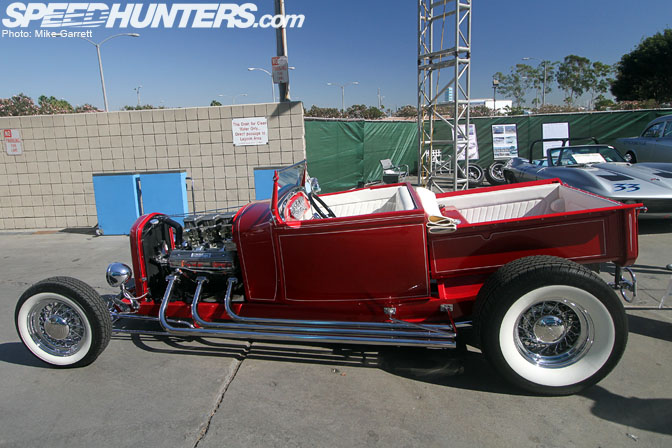 This '29 Ford pickup is another historic machine – a winner at the 1960 Grand National Roadster Show. 50 years ago!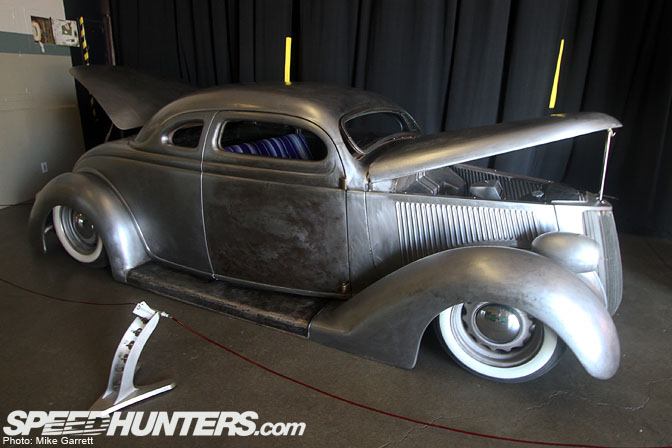 Blue Collar Customs out of Sacramento brought out their '36 Ford project, with the car's info sign stating "This is NOT a rat rod." The completed car should appear at next year's show.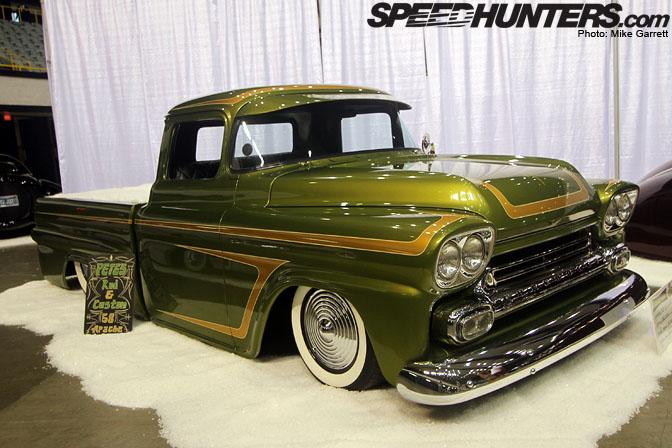 Some more pickup lovin' with this scalloped '58 Chevy. I'm really feeling those wheel covers!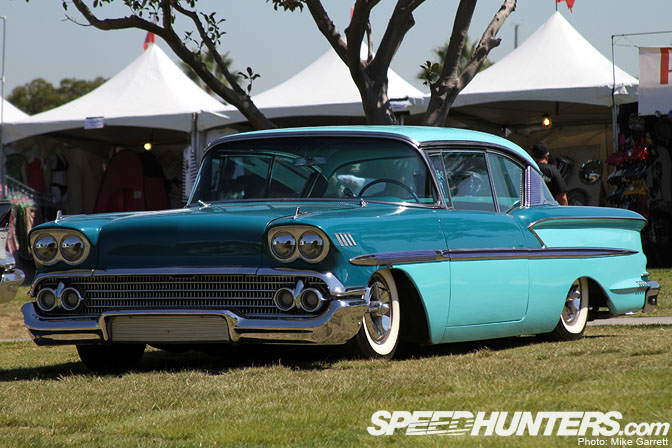 Another '58 Chevy, this one of the passenger car variety.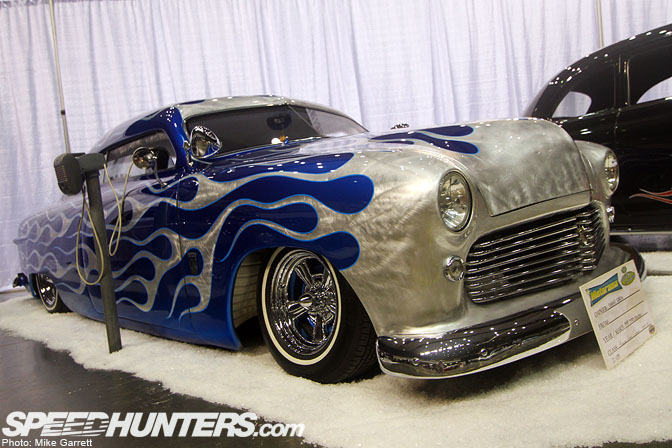 This '49 Ford is rocking one of the most bitchin' flame jobs I've ever seen.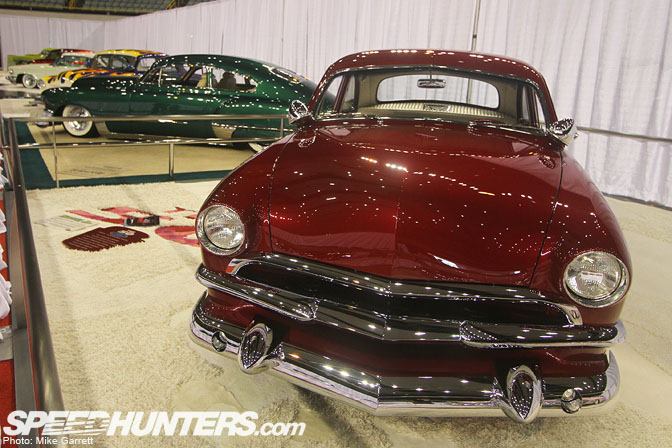 In fact, you could spend hours admiring just the paintwork on these cars.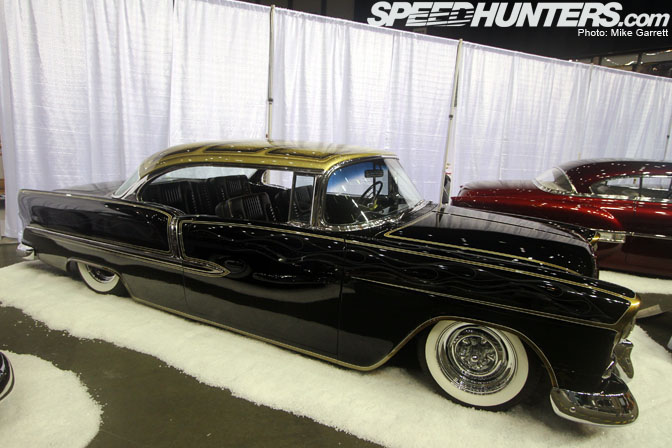 Ah yes, the '55 Chevy – one of the most iconic American automobiles of all time. Whether in lowdown kustom form…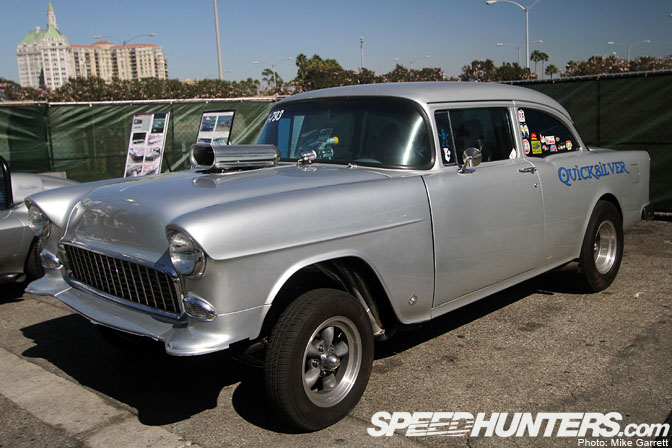 …or in straight axle drag racer form.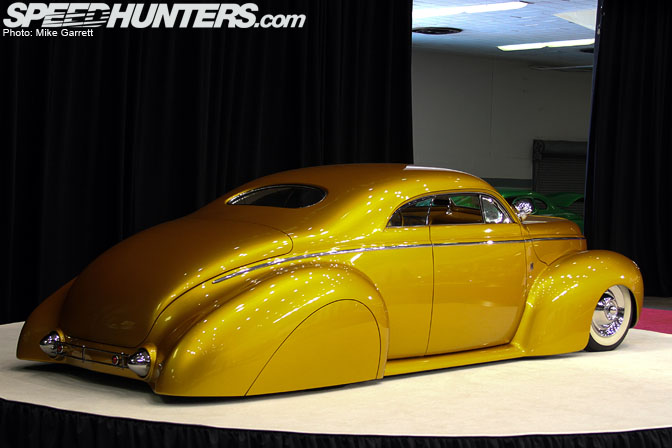 That will just about do it for my look at the Long Beach Motorama and the Showcase of Kustoms. I'll be back soon though with some high res wallpaper shots for you guys.
Major props to the organizers of this event. I can't wait for next year's show!
-Mike Garrett