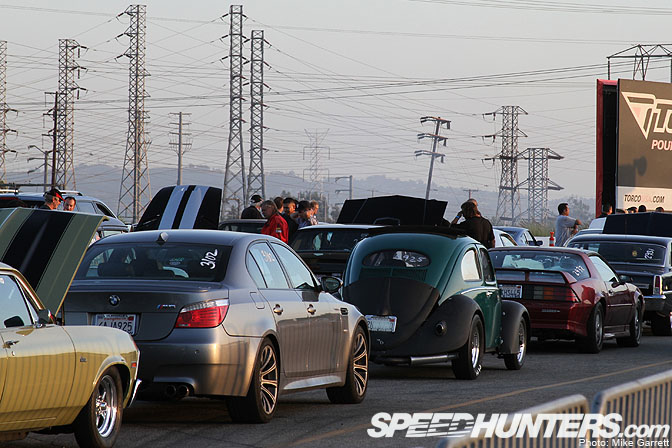 Every Thusday night, Toyota Speedway at Irwindale opens up its 1/8 mile drag strip for a test and tune session. Since we were already at the track for Formula D, it was the perfect chance to drop by and take a look at this weekly ritual.
While the larger events might draw the big names and the big crowds, these local gatherings are one of the best places to see modern drag racing culture.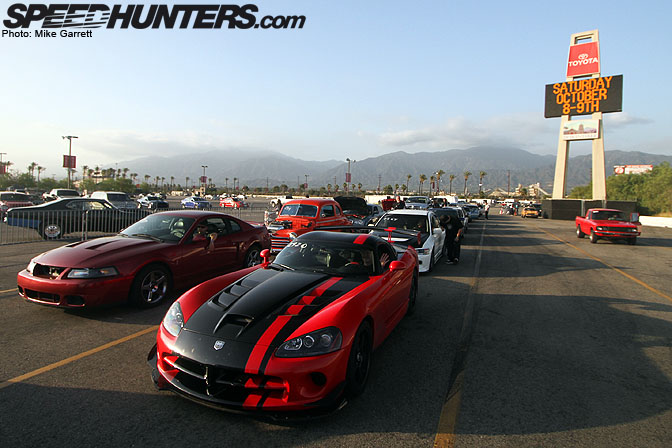 Rush hour was still in full swing on the nearby freeways when the racers began to fill the staging lanes in a huge variety of automobiles.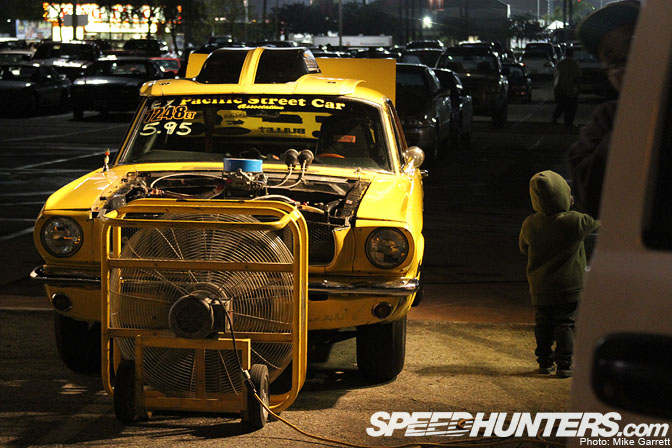 Some were die-hards in brutally fast street cars, out to make adjustments to their setup.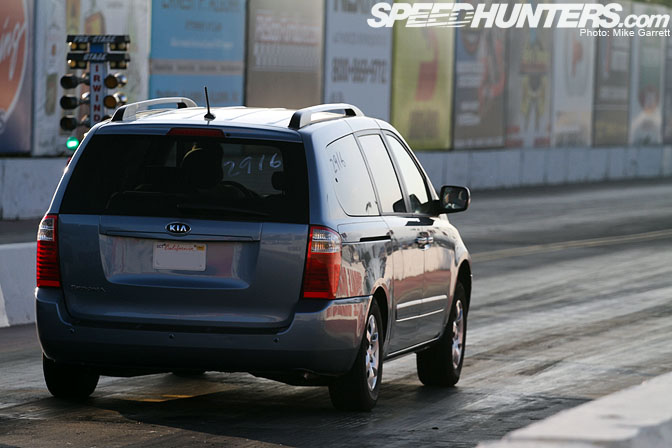 Others were just out for kicks, like this chap in Kia Sedona minivan. Feature anyone? Haha.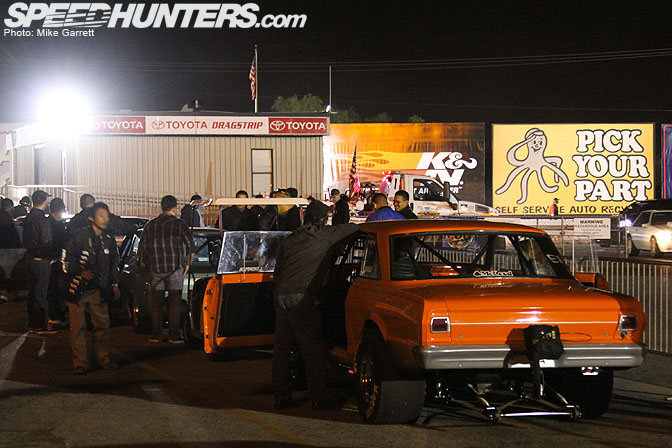 For only 20 bucks you can make as many runs as time allows, making this quite a popular way to blow off some steam on a Thursday night. I regret not entering my own car!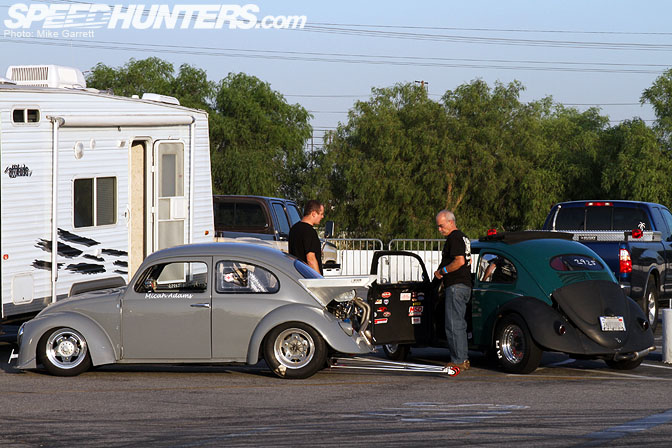 I wasn't surprised at all to find this pair of VW drag cars out there. This is Southern California after all.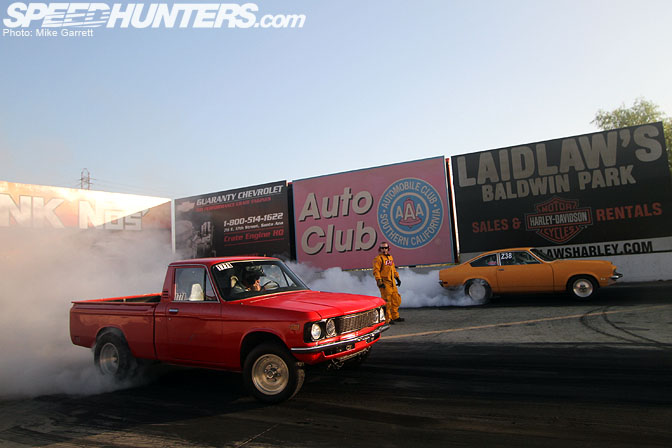 With a simple V8 swap, lightweight vehicles like the Chevy LUV or Chevy Vega can become potent drag machines – without breaking the wallet.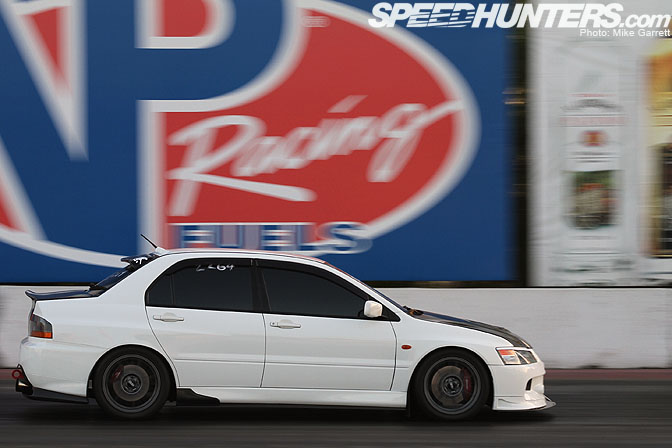 While a V8 and lightweight chassis might be the classic formula, AWD is another way to go. Cars that rip out of the hole, like this Evo have a certain advantage on the shorter 1/8 mile course.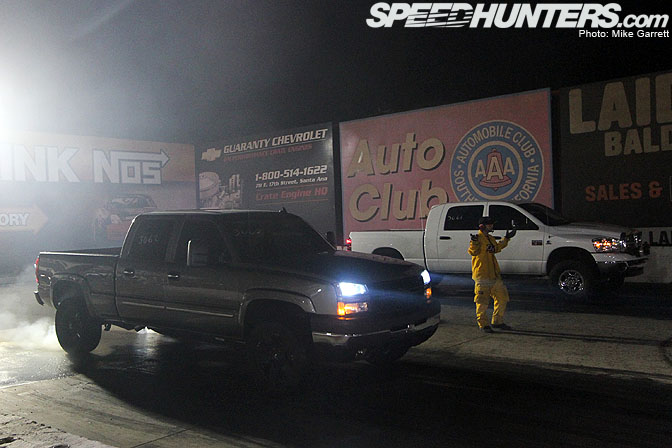 One thing that surprised me was the amount of pickups that came out to race, most powered my modified diesel engines. It's amazing how fast some of these huge rigs move.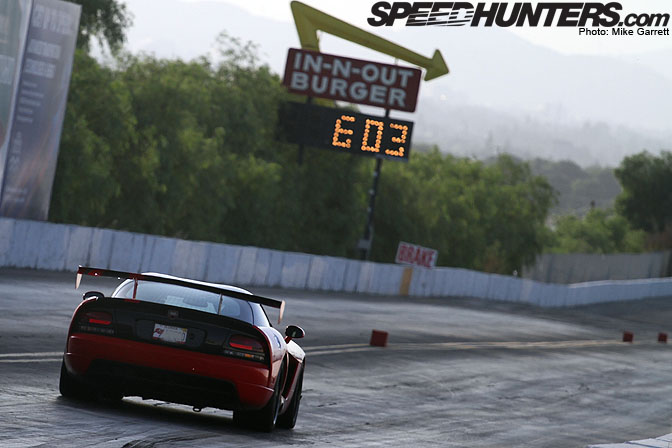 The ACR Viper might not have been built with drag racing mind, but that doesn't it mean it can't do some damage on the old quarter (or eighth) mile.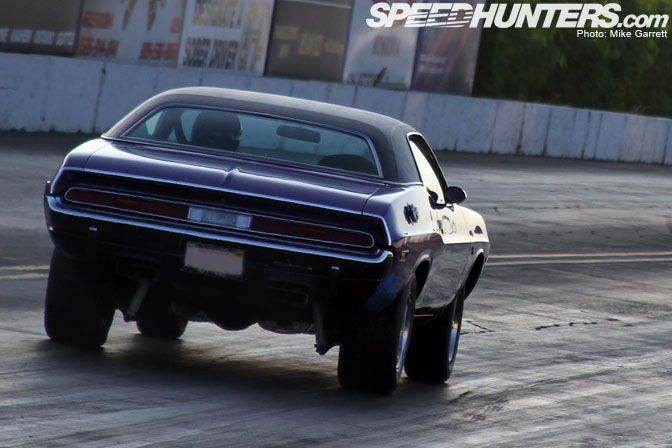 Or perhaps you prefer your Mopars to be of an older vintage?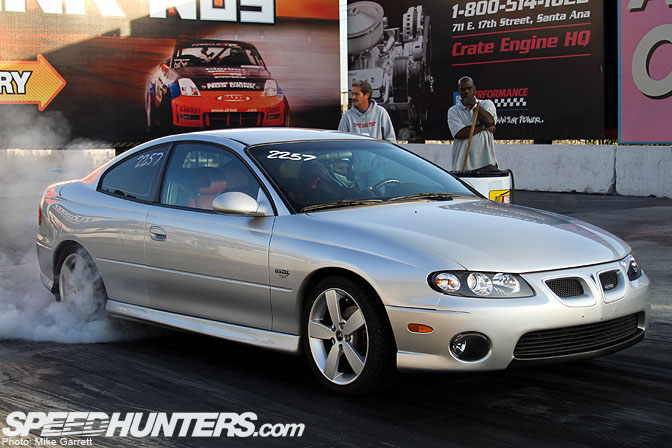 Despite its stock appearances, this LS2 GTO was a screamer. Our Aussie readers will of course recognize this as a rebadged Holden Monaro.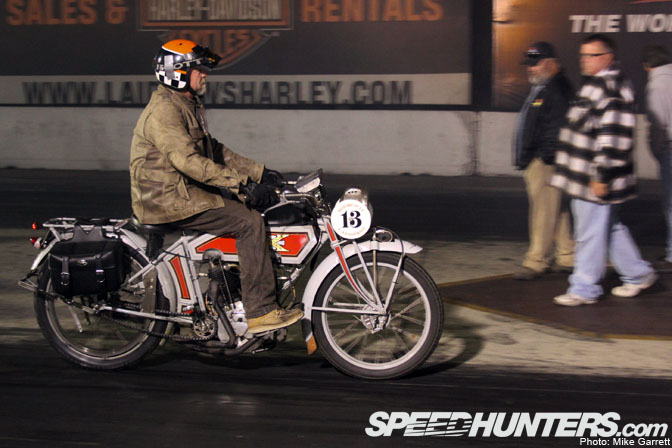 A few guys from a local club even brought out their vintage motorbikes for some fun runs. I wanted to see them go heads up with the Kia minivan!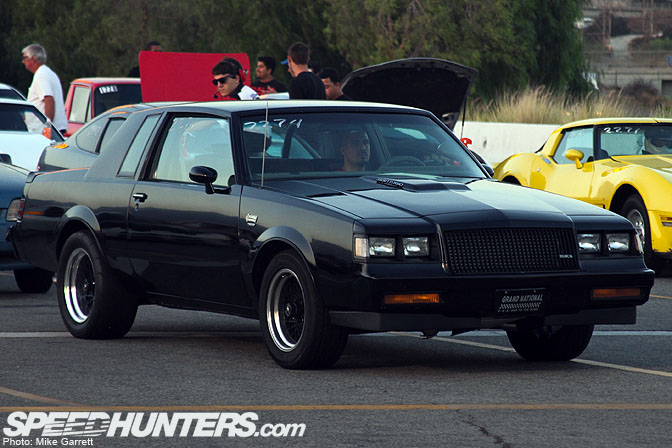 The 1980s aren't known as a high point in American car design, but there are a few outstanding machines from this era. The sinister looking, turbocharged Buick GN for example.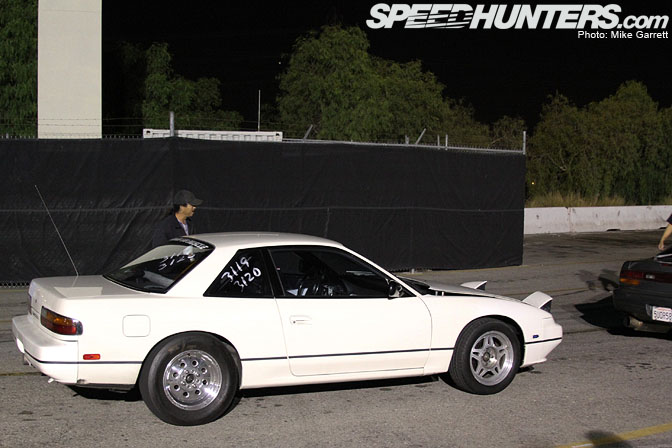 Yes, S13's come to Irwindale to do things other than drift.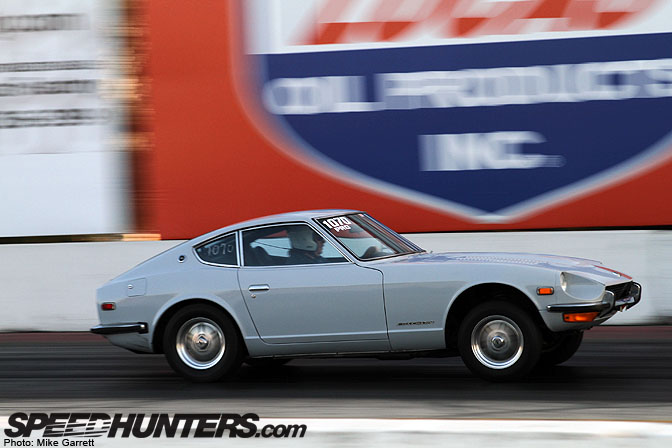 This very original looking 240Z hauled down the track with the help of Ford V8 power. One of the biggest "sleepers" of the night for sure.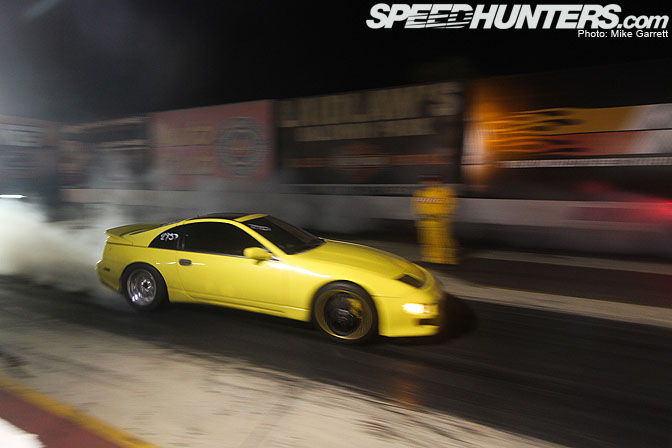 Z32's seem to be getting rarer and rarer these days, so I got a kick of seeing this one out there. Pretty fast too!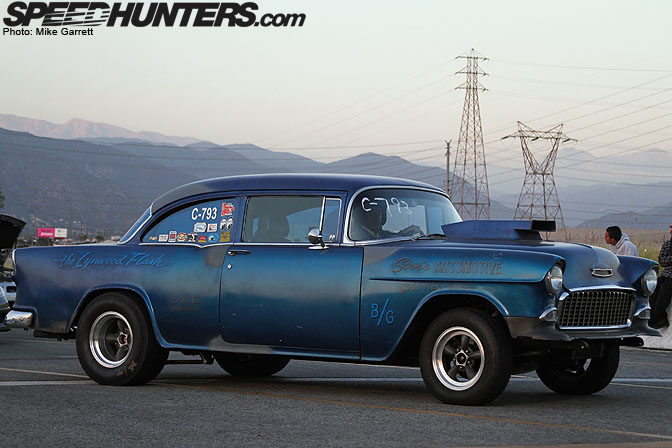 Most dragstrips do the same sort of weekly drag meet, so I highly recommend you get out to your local one and have a look. Where else can you see a '55 Chevy gasser one moment…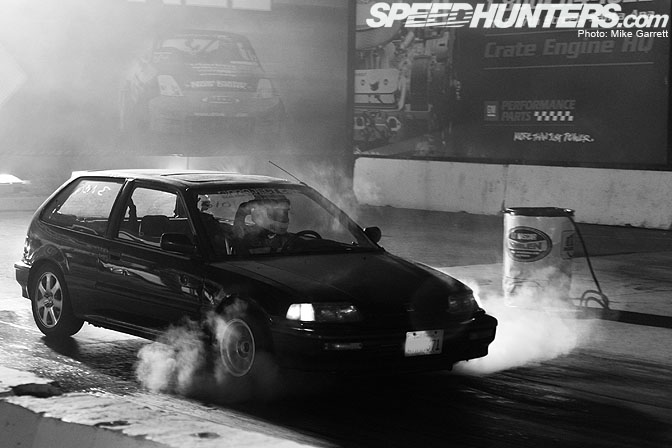 …and an EF Honda Civic the next?I It's a beautiful thing.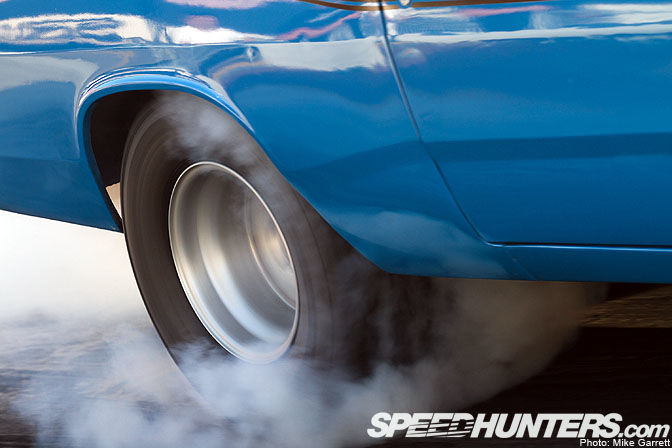 I'll be back soon with a bit more from the Irwindale Thursday night drags, but at the moment I need to get back to work on my Formula D Top 32 photos.
-Mike Garrett