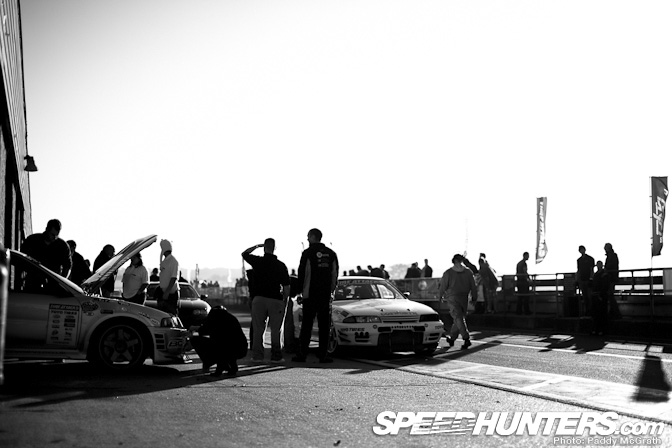 The first morning warm up saw the two groups of Club Challenge cars take to the track for a fifteen minute session each, before the Club Pro and Pro class took to the track for a combined session to get a feel for the the track and check their setups.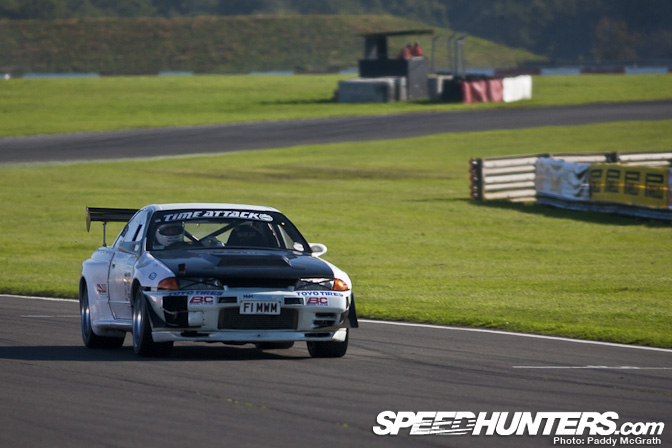 During warm up, Walter Morris would be the fastest from both groups in his R32 GT-R with a lap time of 1:17.860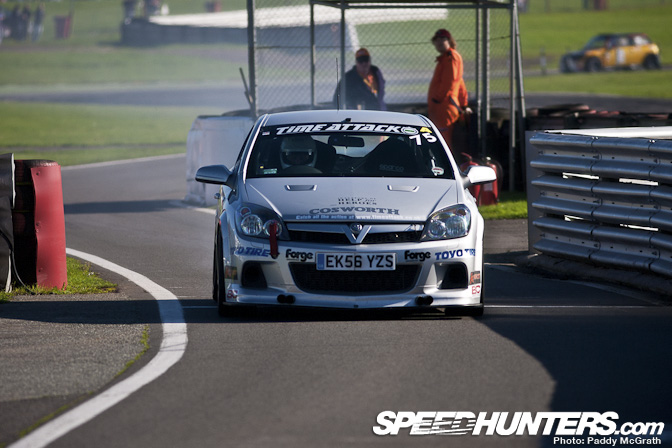 The session put a rather large spanner in the works for Bo Nielsen, whose Astra VXR retired from the session with a blown engine. Although Bo had one hand on the title, he wasn't going to sit back and hope for the others to fail.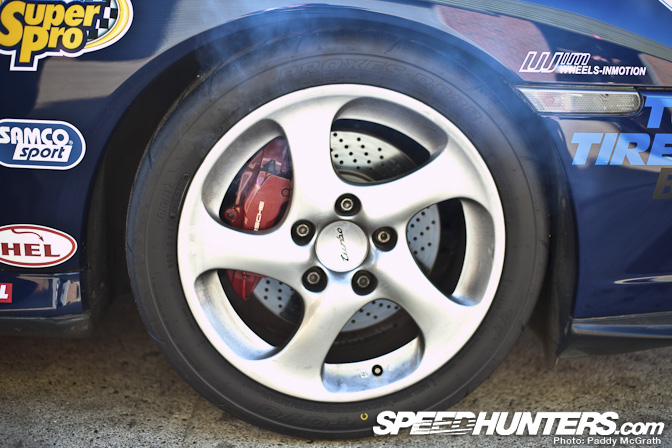 Nothing says pushing hard like setting fire to your brakes. This was still warm up by the way, a testament to how much these guys and girls were fighting for a solid result.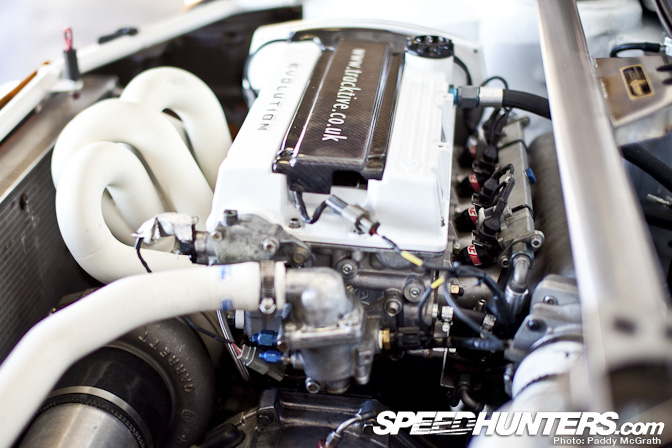 Robin Duxbury had fitted a rather large Garrett turbo for the final event to his UK Cyber Evo. However Robin's day would be plauged with transmission gremlins and suffered a rear differential failure early in the day.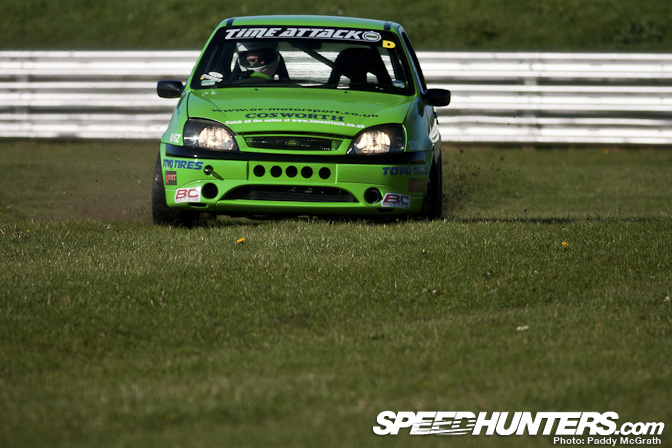 The practice sessions are all about finding your limits as Ollie Clark demonstrate's in his Fiesta Zetec S. Despite this run off, Ollie was consistently fast all day and was looking for a solid finish to his 2010 season.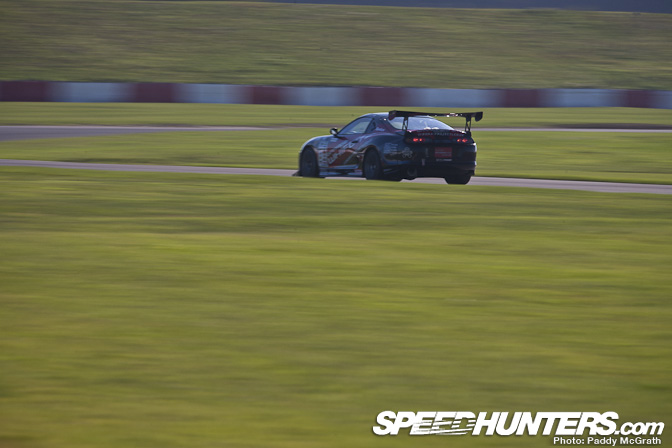 The Garage Whifbitz Supra of Steve Linton had such immense acceleration on the straights.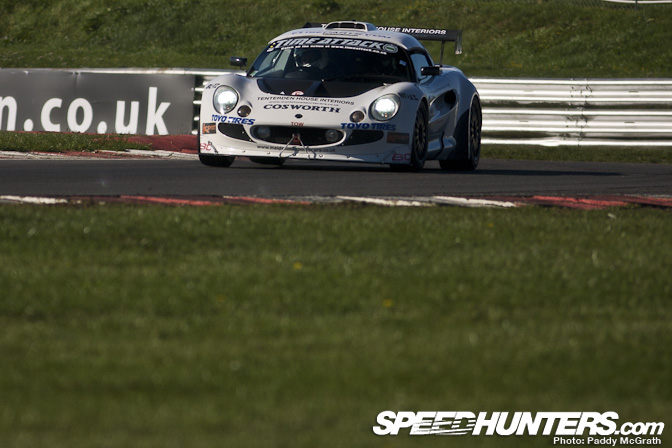 Jamie Wilson was looking to secure the PC RWD 2010 title in his S1 Exige …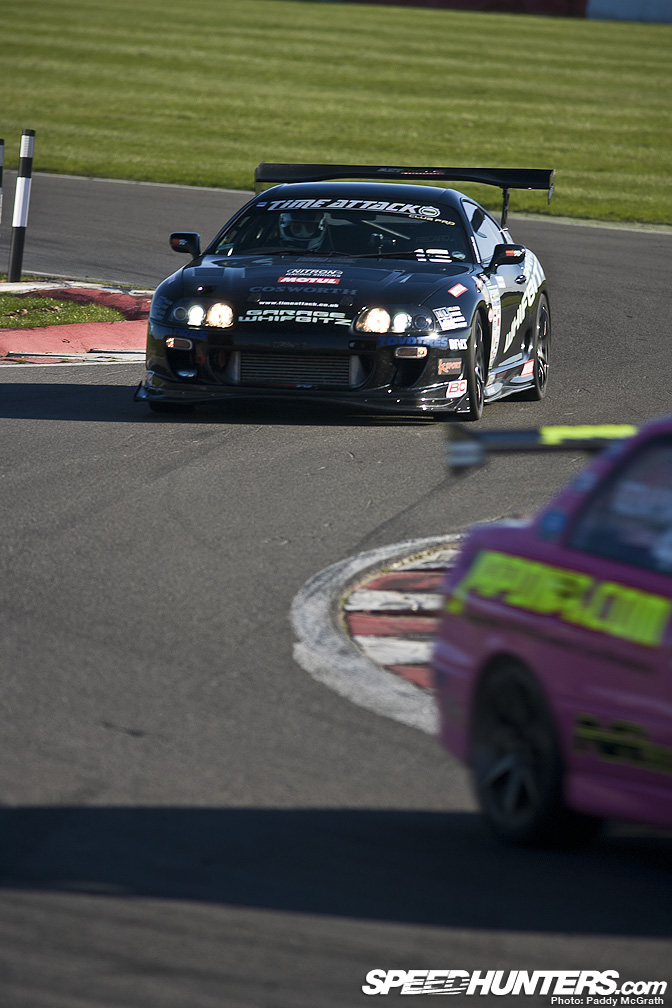 … but not without a fight from Paul Whiffin.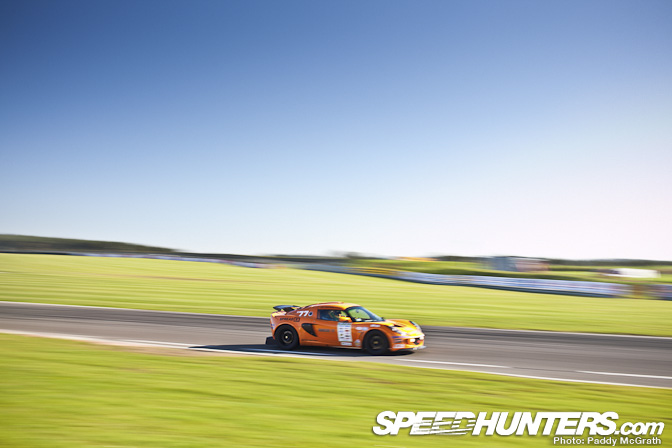 I've got to give a shout out to Jonathan MacGregor in the NA up to 3000cc class. It was an absolute pleasure to watch this guy pushing his car to the limit, amazing viewing.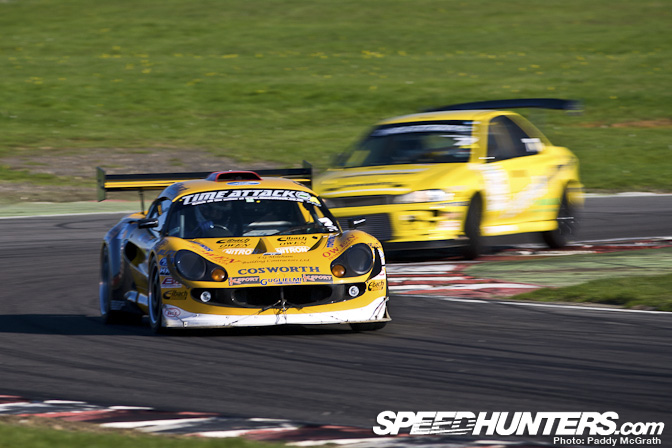 Steve Guglielmi was fast enough to qualify second in Pro class with a 1:10.550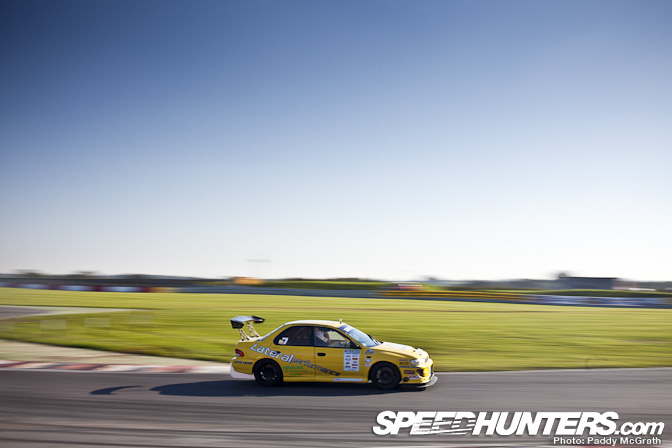 With Gavin Renshaw qualifying third overall just behind him with a 1:11.968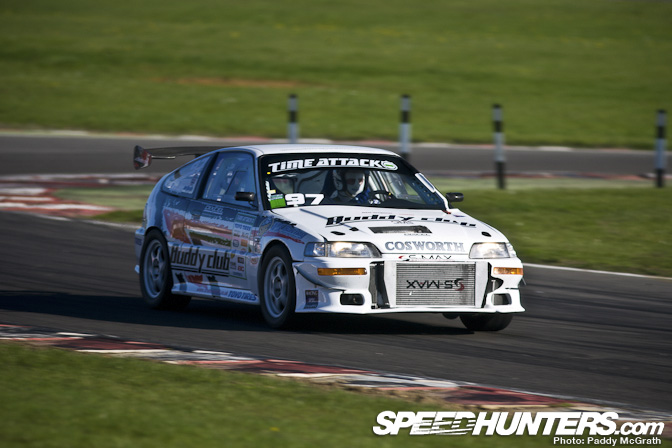 Qualifying first in CC FWD was Romain Levesque in the Buddy Club CRX.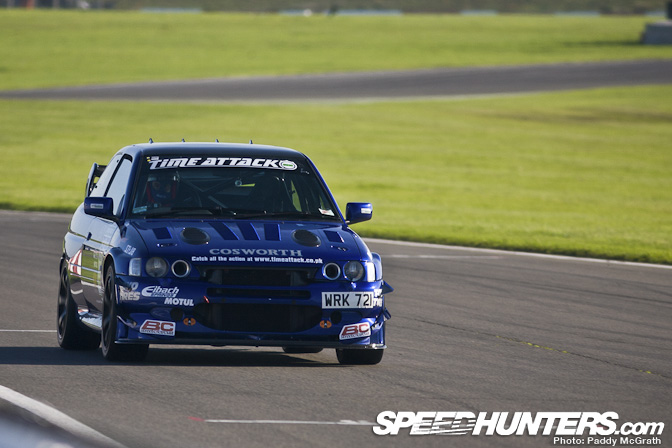 Warren Kelly was on top form in his Escort Cosworth, qualifying first in CC 4WD. Disaster struck for championship leader Scott Robson who was forced to retire during qualifying and watch his title slip away from him …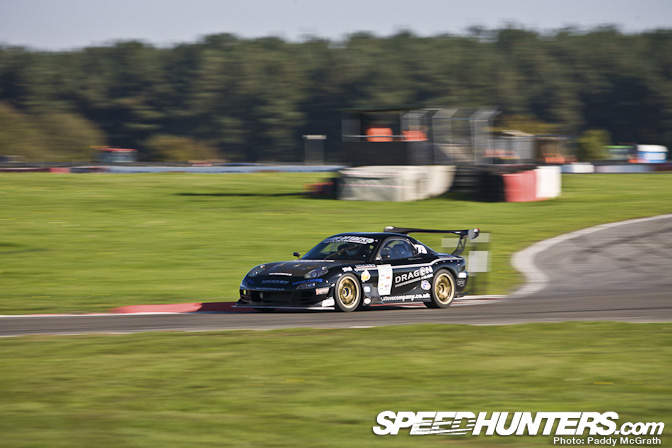 Matthew Webb qualified top of the CC RWD class. Alongside Mark Pollards 6R4, the Dragon Performance prepared FD is one of the best sounding cars on the Time Attack Series grid.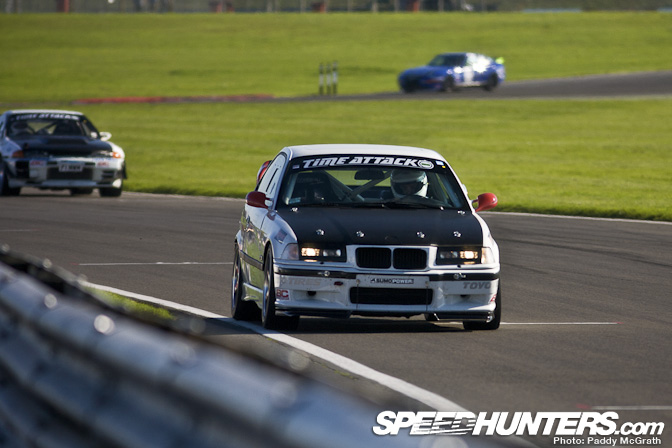 Daniel Gannon was quickest in qualifying in the NA up to 3000cc class in his E36 M3.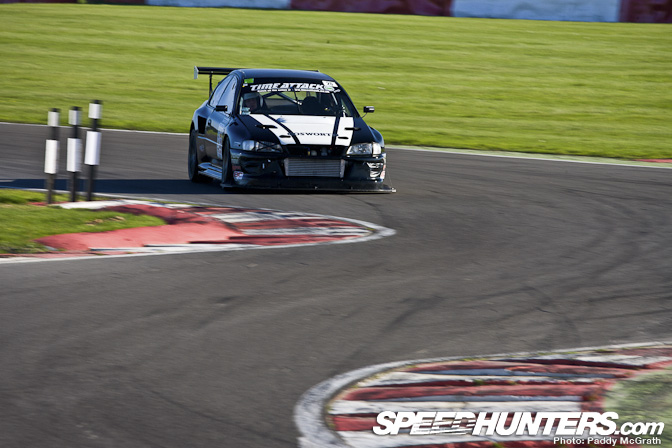 Paul Doyle qualified first in CP 4WD.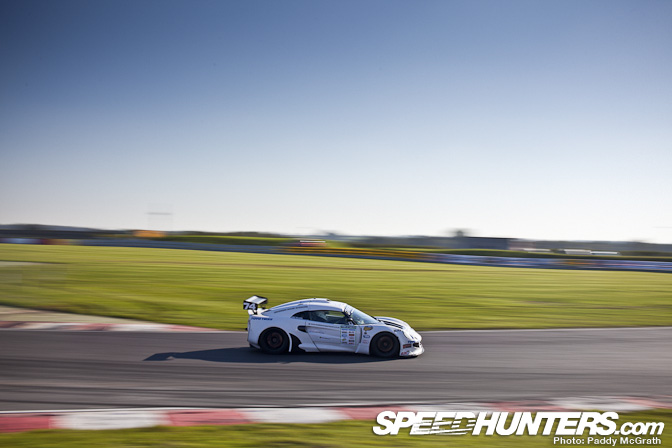 Jamie Wlison took pole in CP RWD.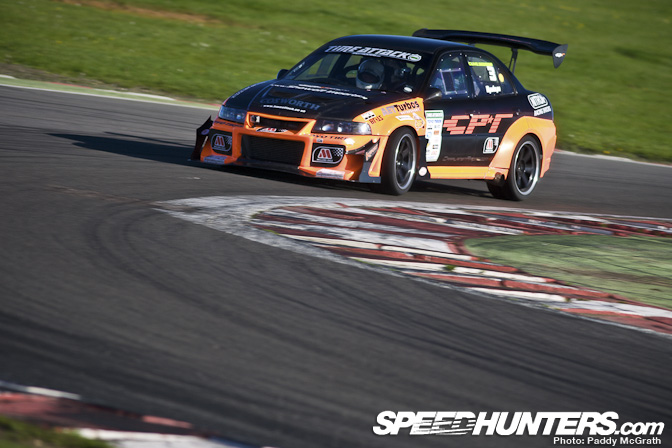 Taking a valuable five points for qualifying first in Pro was Gareth Lloyd. One step closer to the 2010 title.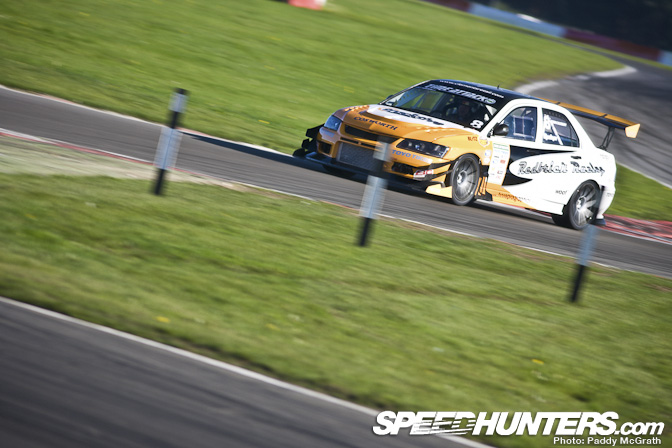 Disaster struck once again for Robin Duxbury …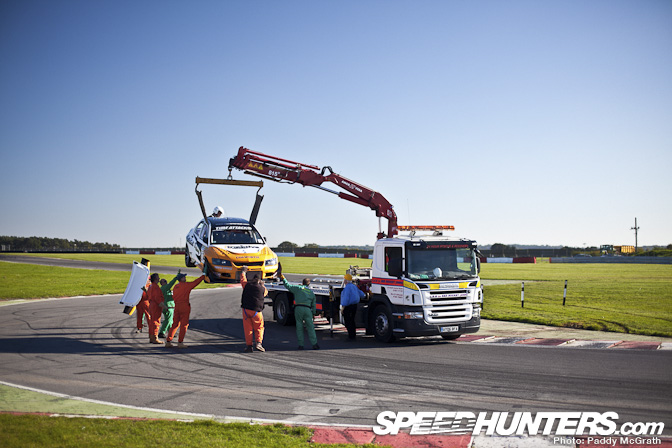 … where it appeared he suffered a front or centre differential failure, causing the car to come to a sliding halt with all four wheels locked.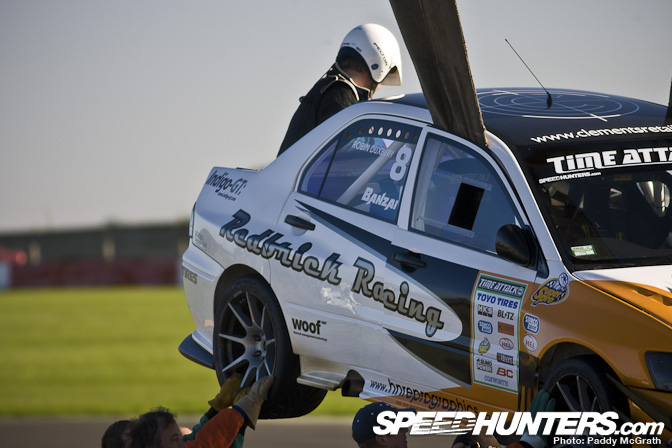 Check out Robin sitting in the boot as it's being loaded to stop the car tipping forward. An unfortunate end to his season but I'm sure 2011 will be a lot more successful for Robin and the Redbrick Racing team.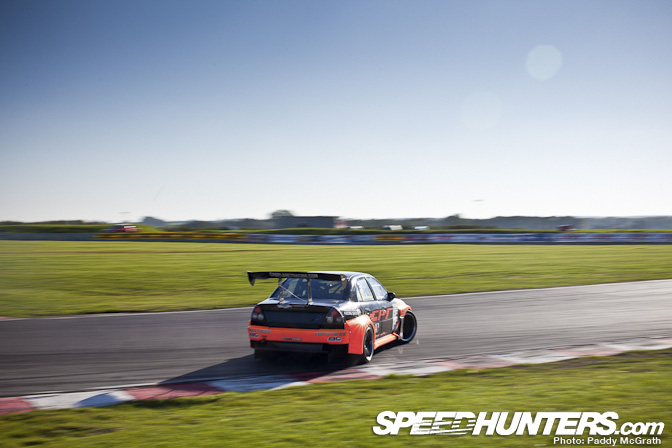 With the afternoon qualifying session over, it would come down to the final Super Battle to decide the 2010 Champions.
Part III coming tomorrow at the same time !
-
Paddy McGrath